Produtos do Ano 2021
Todos os anos por esta altura, as revistas de áudio apresentam a sua lista de prémios e galardões, atribuídos aos 'melhores' produtos do ano.
Durante anos, o Hificlube.net resistiu a esta tendência comercial, mas como não foi possível vencê-los, juntámo-nos a eles, até para mostrar que também sabemos elaborar listas de prémios, pois andamos nisto há muito tempo. No nosso caso, é até relativamente fácil. Embora qualquer escolha implique sempre alguma polémica, quanto à sua justiça ou oportunidade. Porque o número de produtos testados no Hificlube.net é muito limitado, logo a escolha abrange praticamente todos os produtos testados ao longo do ano, cuja seleção prévia para análise é uma muito pessoal 'Escolha do Editor'.
Por isso, evitámos este ano intitular os prémios de 'Best Of'.
Um comparativo para ser absoluto implica testar todos, ou a maior parte, dos produtos no mercado dentro de cada categoria, porque só assim é possível compará-los e declarar qual é o 'Melhor'.
Os produtos por nós escolhidos podem não ser os melhores em termos absolutos. Muitos outros haverá com mais valor e melhor som. Mas são os 'melhores que o Hificlube.net testou este ano, ou pelo menos que nos deram mais prazer ouvir mesmo em audições informais, de um lote muito limitado, que já constitui, em si, uma escolha prévia.
Every year around this time, audio magazines present their list of awards and accolades awarded to the 'best' products of the year.
For years, Hificlube.net resisted this commercial trend. But, as we couldn't beat them, we joined them, not least to show that we also know how to draw up award lists, as we've been in this field for a long time. In our case, it's relatively easy. However, any selection always involves some controversy about its fairness or opportunity. Because the number of products tested on Hificlube.net is quite limited, so the choice covers practically all products tested throughout the year, whose prior selection for analysis is an exclusive and very personal 'Editor's choice.'
For this reason, we have avoided awarding products as 'Best Of' this year. 
A comparative to be absolute implies testing all, or most, of the products on the market within each category because only then is it possible to compare them and declare which is the 'Best.'
The products we have chosen may not be the absolute best. There will be many others with more value and allegedly better sound. However, they are the best Hificlube.net has tested this year, or at least those that were the most pleasant to listen to informally, from a small batch, which is already in itself a prior choice.
Personality Of the Year 2021
(Posthumous Award)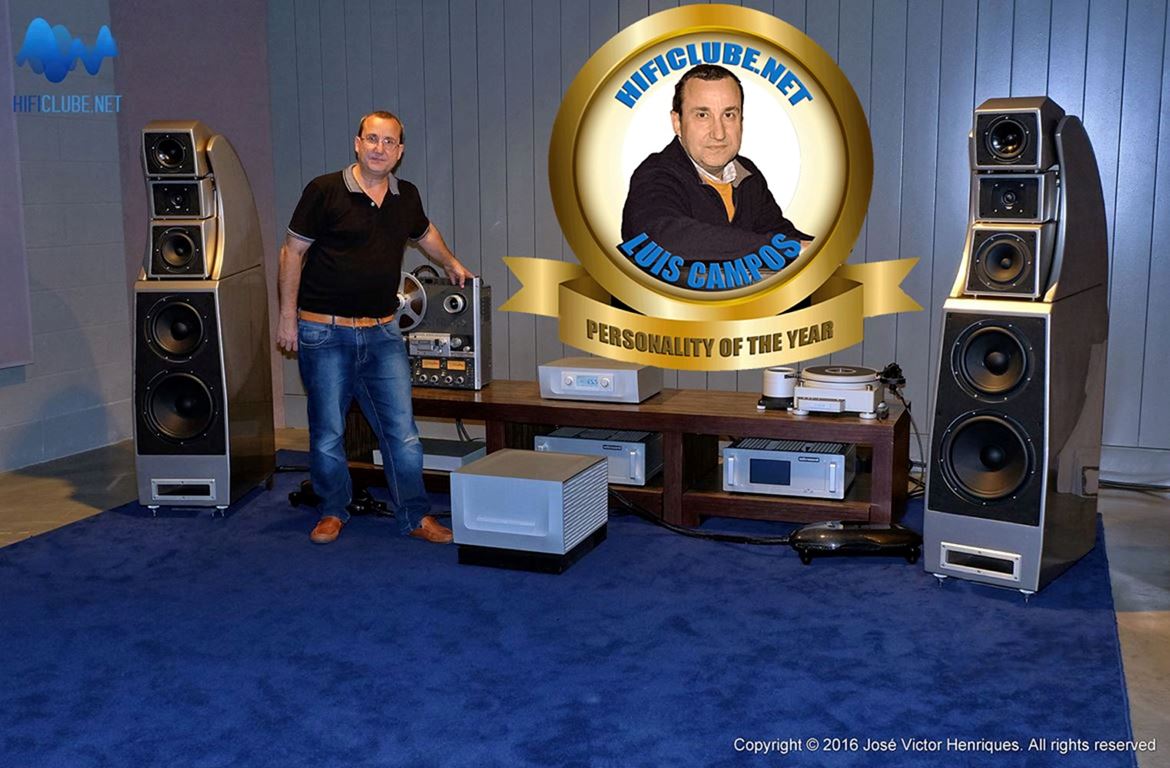 Há pessoas que não morrem nunca. A sua personalidade, carisma, dedicação, competência e amizade sincera deixam marcas indeléveis no nosso coração, e memórias vivas que acarinhamos e carregamos connosco a vida toda. Descansa em paz, querido amigo.
Some people never die. Their personality, charisma, dedication, competence, and sincere friendship leave indelible marks in our hearts and vivid memories that we always cherish and carry with us all our lives. Rest in peace, dear friend.
In Memoriam: no Ano da Morte de Luís Campos
Wilson Audio Alexx V – a sinfonia do novo mundo
Product Of the Year 2021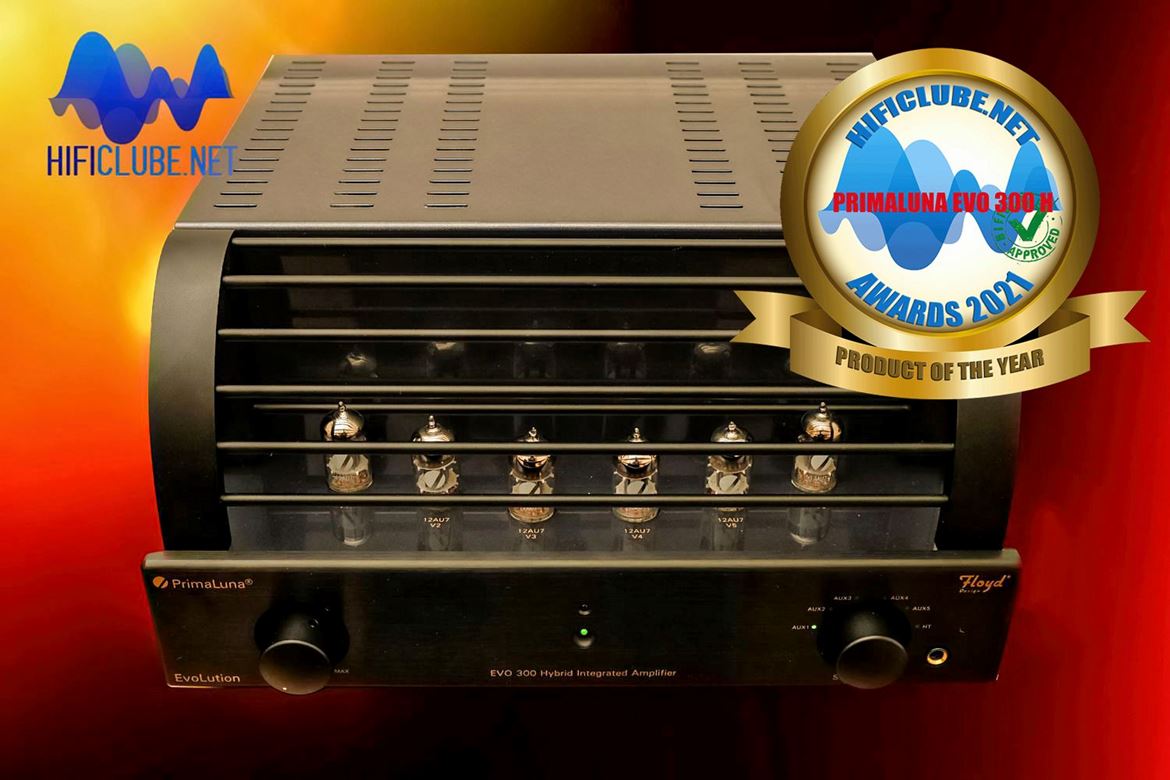 O amplificador integrado híbrido Prima Luna EVO300 Hybryd by Floyd é o melhor Prima Luna de sempre. Tem a magia da gama média carnuda e palpável das válvulas, suportada por um grave sólido e a presença das vozes é um dos seus muitos sortilégios. Soa mais como 'piena luna' que 'prima luna'.
PrimaLuna EVO300 Hybrid Integrated by Floyd is the best PrimaLuna ever. It has that magical, fleshy, palpable valve midrange, supported by solid-state bass, and the presence of voices is just one of its many charms.
It sounds more like a piena luna (full moon) than a prima luna (first moon).
PrimaLuna EVO300 Hybrid by Floyd: the bright side of the moon
PRIMALUNA EVO300 HYBRID by Floyd : the bright side of the moon (English version)
DAC of the Year 2021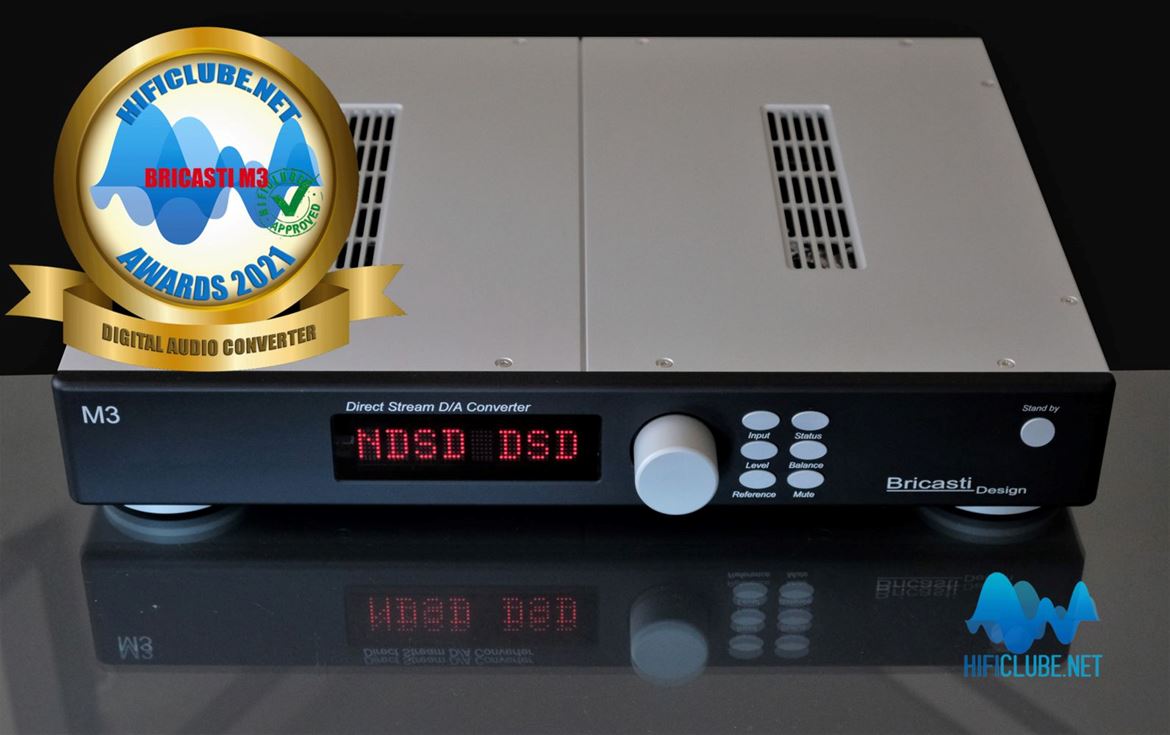 O Bricasti M3 tem para os audiófilos o apelo que o BMW M3 tem para os automobilistas: a pureza da reprodução em DSD é inaudita a qualquer preço. Se o áudio digital é importante para si, vai ter de ouvir o Bricasti M3.
The Bricasti M3 has for audiophiles the same appeal the BMW M3 has for car pundits: the purity of DSD reproduction is unheard of at any price. So if you are serious about digital audio, you must listen to the Bricasti M3.
Bricasti Design M3 – de ilustre desconhecido a referência DSD
DAC/HeadAmp/Streamer of the Year 2021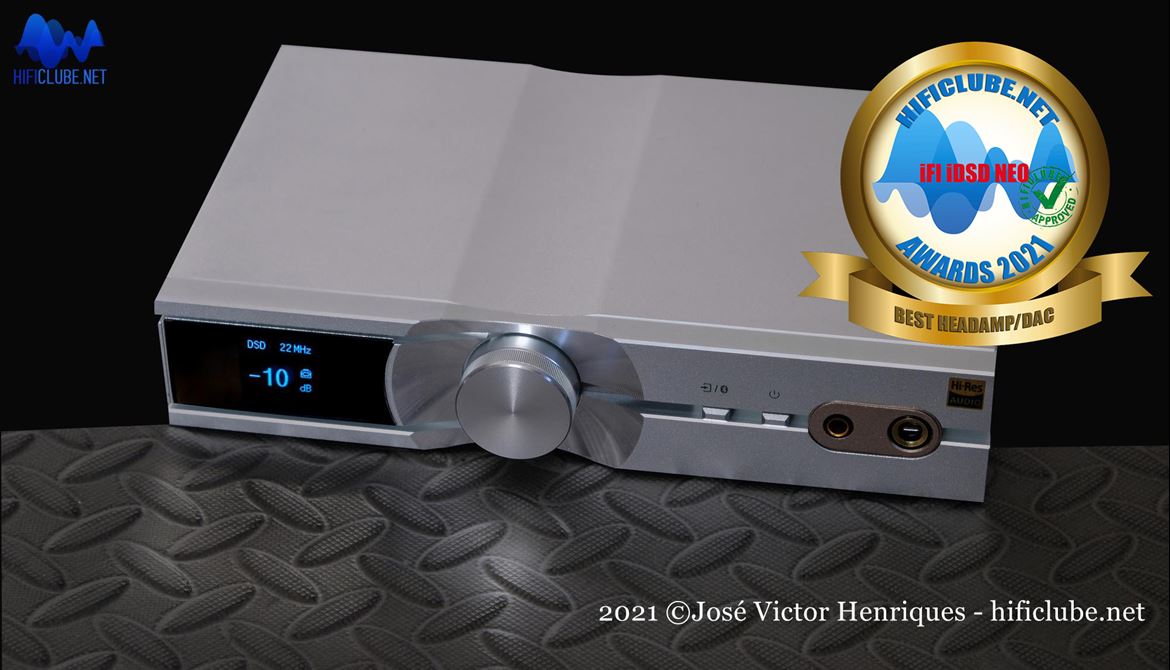 Pela primeira vez, um DAC de menos de mil euros, permitiu-me ouvir o que antes só tinha ouvido de forma tão clara e evidente com o dCS Bartók. Com ficheiros de alta resolução e MQA, o DAC está ao nível dos melhores a qualquer preço.
For the first time, a DAC under a thousand euros allowed me to hear what I had previously only heard so clearly and evidently with the dCS Bartók. Moreover, with high-resolution files and MQA, the DAC is on par with the best at any price.
iFI iDSD Neo – filosofia purista
Streamer AV of the Year 2021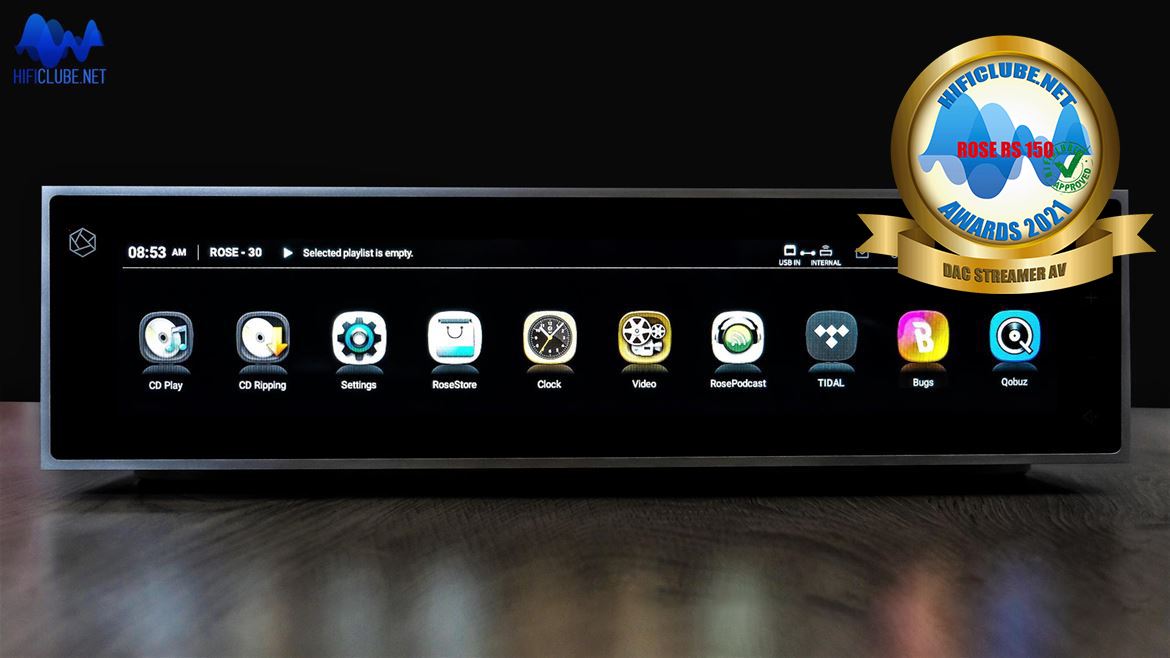 Tem o som típico de um DAC de muito baixo jitter (femto clock): sólido, coeso, transparente, dinâmico, com excelente textura e definição geral. E é ergonomicamente e funcionalmente moderno e sofisticado.
It has the sound of a very low jitter (Femto clock) DAC: solid, cohesive, transparent, dynamic, with excellent texture and overall definition. And it's ergonomically and functionally so modern and sophisticated.
Rose RS150 – rosa coreana com perfume de áudio
Integrated Amplifier of the Year 2021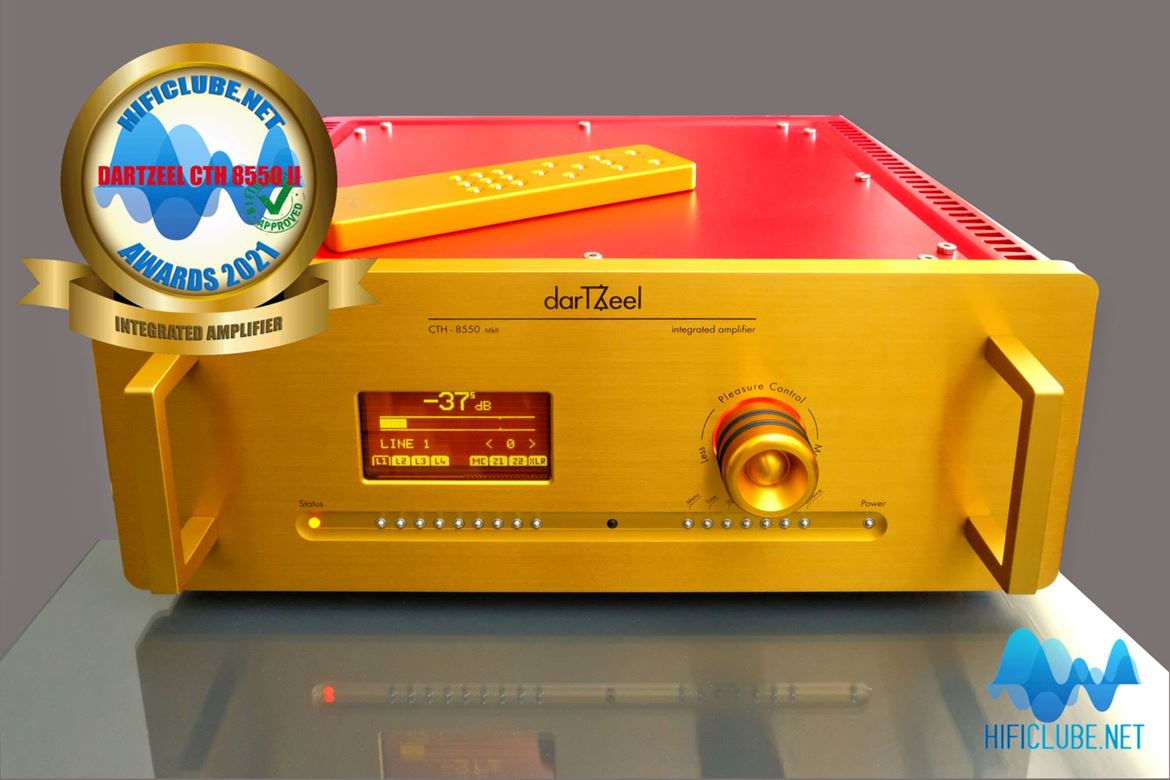 Como se define um amplificador integrado que está cheio de cor, mas que não tem qualquer coloração; que é alegre sem ser demasiado vivaz; com um silêncio tão escuro, mas banhado em luminosidade interior; transparente sem ser analítico; poderoso e suave como um bom gigante, que nunca prejudica a música mas que a protege sempre; rápido mas nunca com pressa; autoritário mas condescendente e consensual sempre que o processo musical o exige?
How on earth do you define an integrated amplifier that is full of colour, and yet does not have any colouration; that is joyful without being too vivacious; so dark quiet, yet bathed in inner luminosity; transparent without being analytical; powerful and smooth like a good giant, that never hurts the music but always protects it; fast but never in haste; authoritative but condescending and consensual whenever the musical process demands it?
DarTZeel CTH-8550 II: perto do paraíso
DarTZeel CTH-8550 II: close to heaven (English version)
Stereo Amplifier of the Year 2021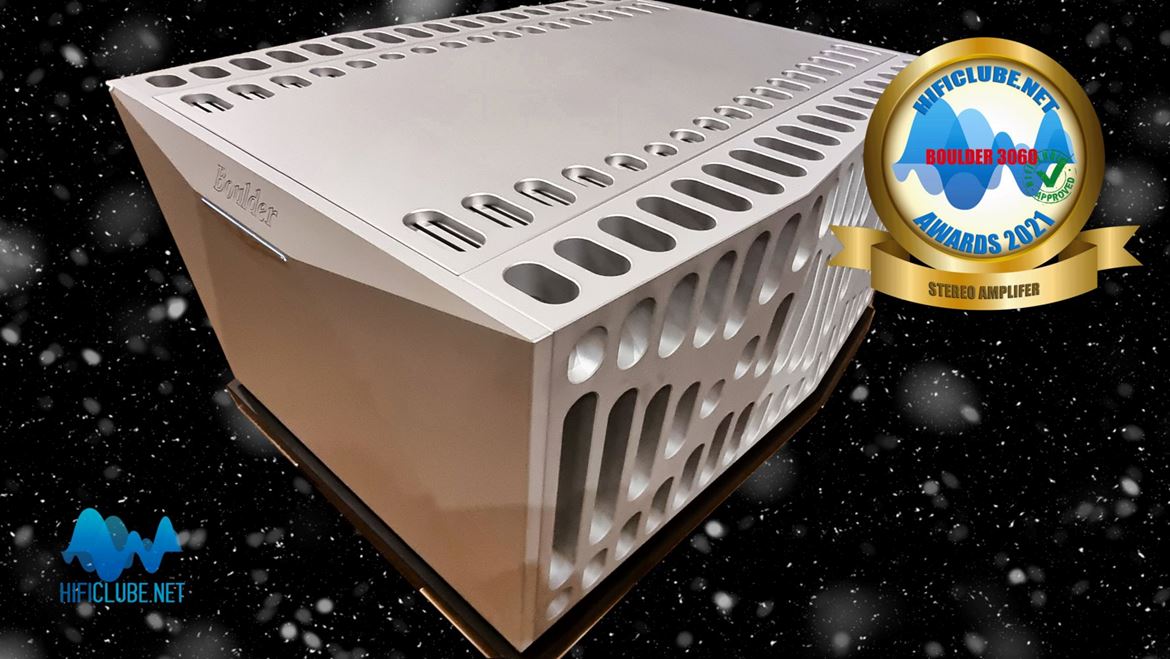 Bonito. Pesado. Caro. Poderoso. Imperturbável. Neutro. Uma declaração de estado-sólido da Boulder, que não faz prisioneiros.
Beautiful. Heavy. Expensive. Powerful. Unflappable. Neutral. A solid-state statement by Boulder that takes no prisoners.
Ultimate Audio Sessions 2021: um elétrico chamado desejo
Headphone Amplifier of the Year 2021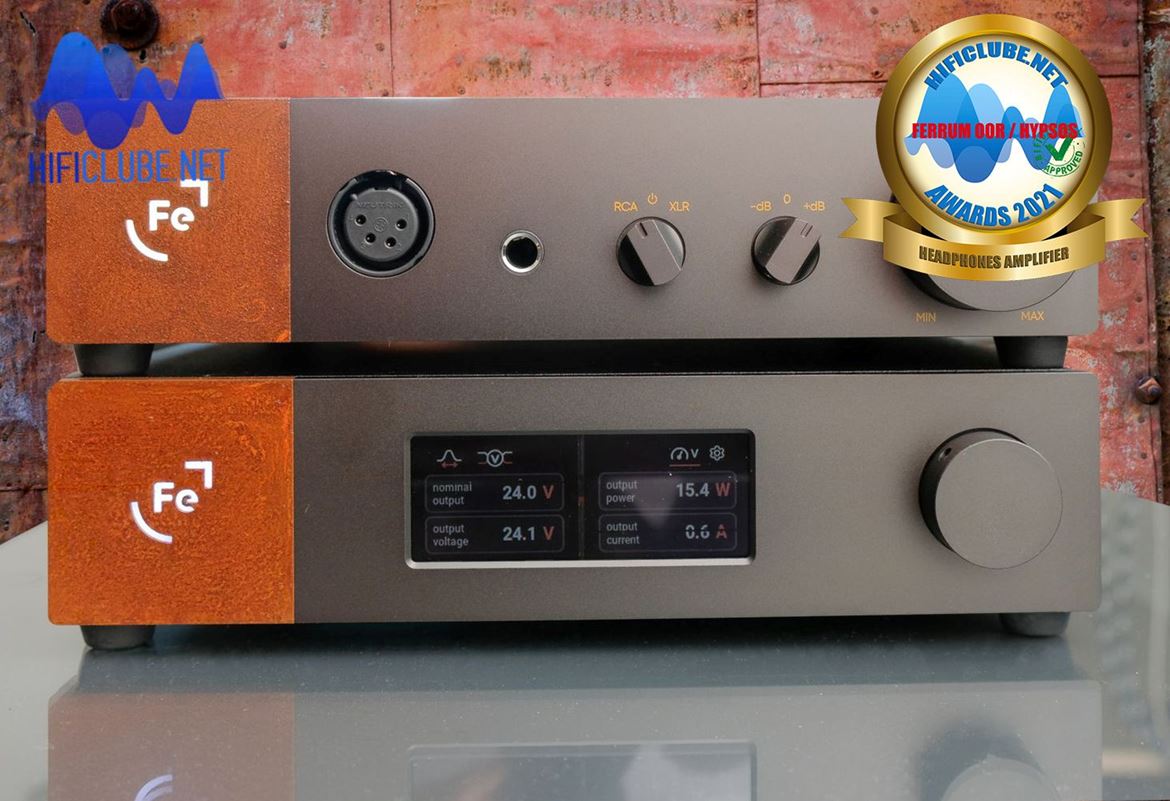 O Ferrum Oor obriga os auscultadores a contar-lhe a verdade, toda a verdade e nada mais que a verdade. Mesmo que doa. Provavelmente, melhor sistema de amplificação de auscultadores abaixo de 5000 euros do mercado: Ferrum OOR + Hypsos a 30V.
Ferrum Oor forces the headphones to tell you the truth, the whole truth, and nothing but the truth. Even if it hurts. Probably, the best headphone amplification system under 5000 euros on the market: Ferrum OOR + Hypsos at 30V.
Ferrum OOR: a arte do ferro para ouvidos de ouro - follow up
Ferrum Hypsos by HEM– poder universal
Desktop Loudspeaker of the Year 2021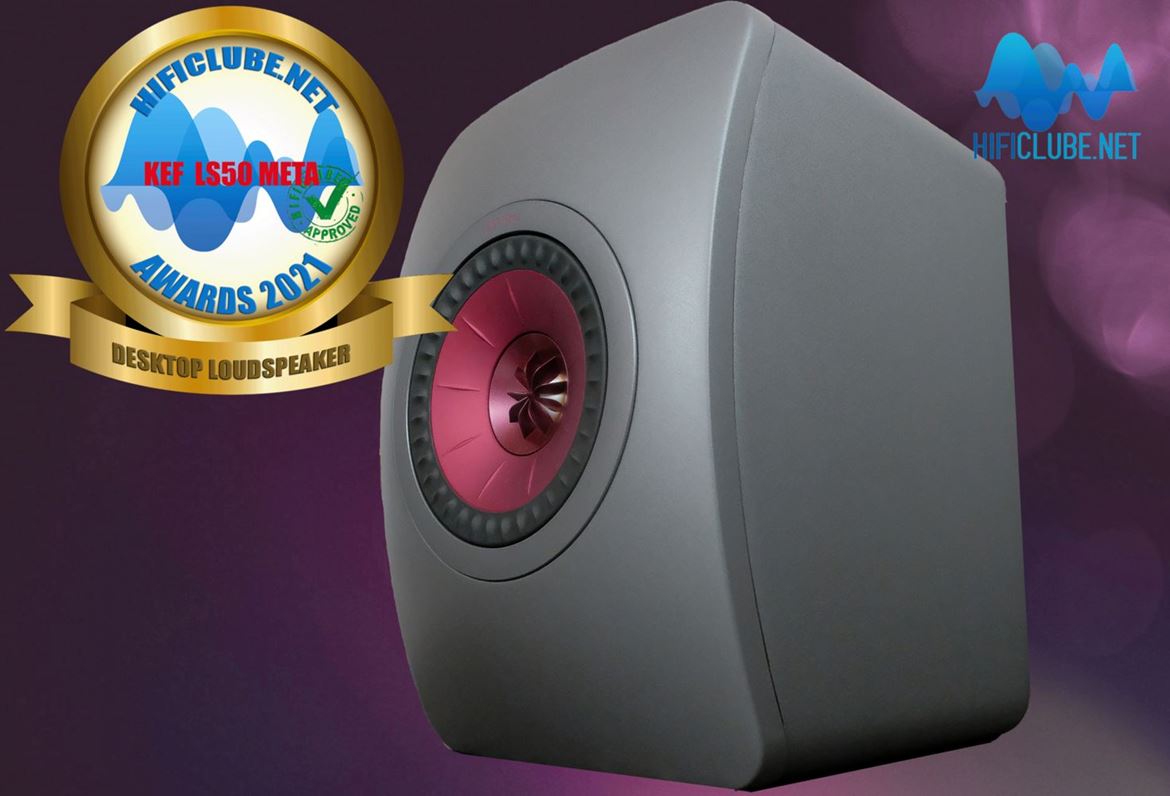 A imagem estéreo é estável e ampla, e as Meta podem ser ouvidas a curta distância sem perder entrosamento (as vantagens da concentricidade), o que as torna nas colunas ideais para utilizar como desktop monitor. Com o subwoofer KEF KC62 formam um incrível e acessível sistema de banda larga.
The stereo image is stable and wide. You can listen to the Meta in the near field with no loss of integration (the advantages of driver concentricity), making them the ideal speakers for use as a desktop monitor. Together with the KEF KC62 subwoofer it forms an incredible, affordable wideband system.
KEF LS50 Meta – tangerine dream
Floorstand Loudspeaker of the Year 2021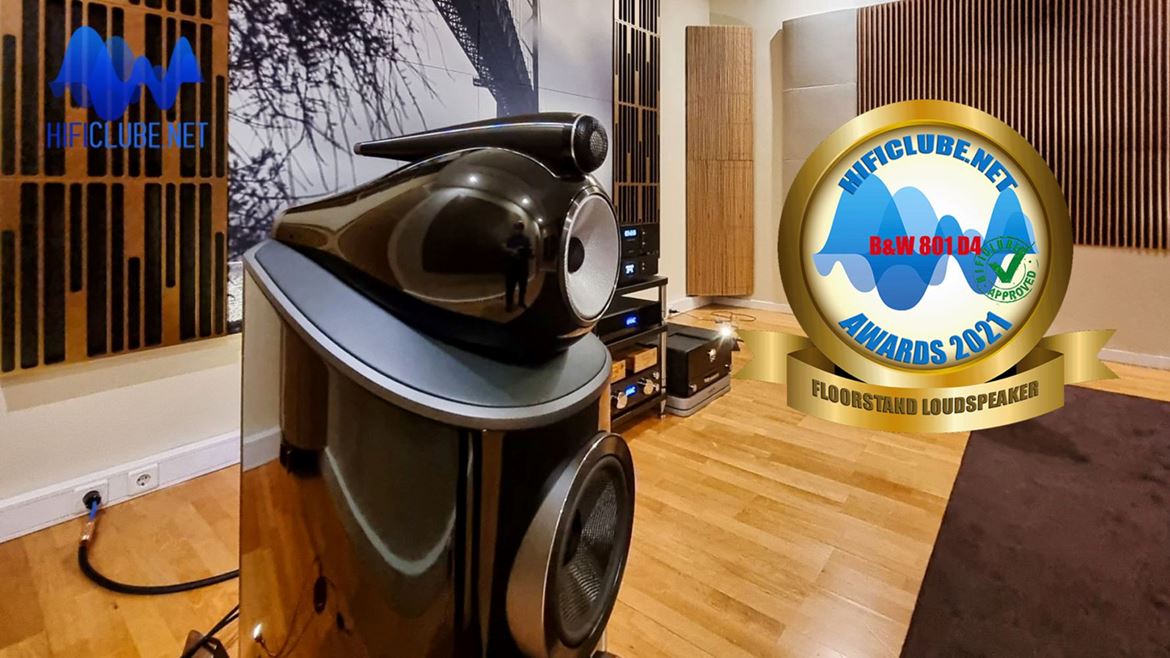 As B&W 801 D4 respiram, sopram, arfam com uma sensualidade que nos prende desde o primeiro sussurro, insuflando no ouvinte a paixão e o desejo de posse, mas também o respeito e o temor reverencial perante a evidência da sua superioridade.
B&W 801 D4 breathe, blow, gasp with a sensuality that seizes us from the first whisper, instilling in the listener passion and the desire to possess, but also respect and reverential awe at the evidence of their superiority.
Ultimate Audio Sessions 2021: um elétrico chamado desejo
HighEnd Loudspeaker of the Year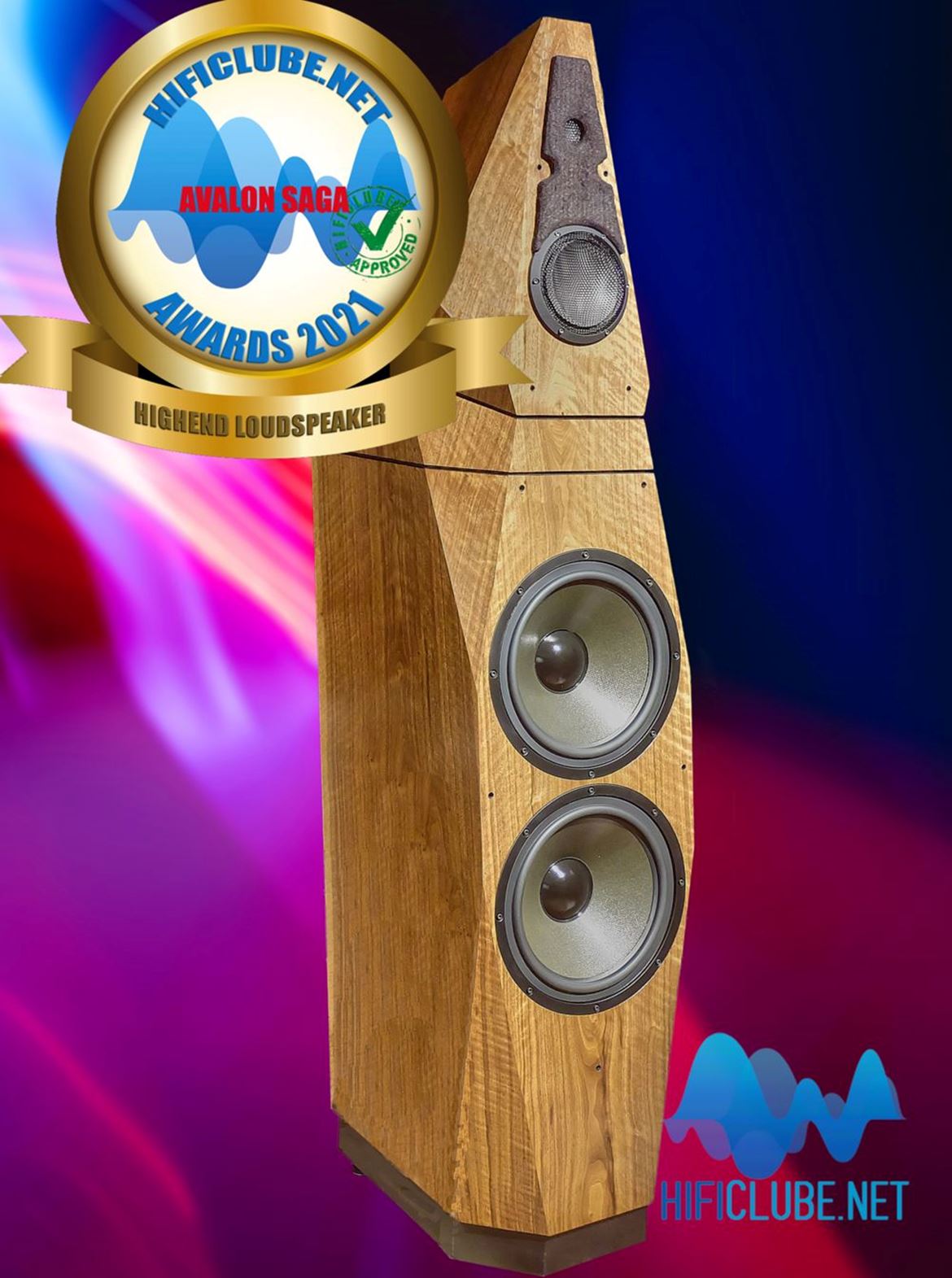 Avalon é a saga sem fim de um homem – Neil Patel – e a sua visão particular de como as colunas highend devem parecer e soar. Literalmente, porque as colunas Avalon são também bonitas de se ver, com as suas formas poliédricas e multifacetadas - e tanto a construção como os acabamentos são imaculados.
Avalon is the never-ending saga of one man - Neil Patel - and his particular vision of what high-end speakers should look and sound like. Literally, because Avalon speakers are also beautiful to look at, with their sculptural, polyhedral shapes - and both construction and finish are immaculate.
Avalon Saga – e a saga continua - Follow-Up version in English
Avalon Saga – e a saga continua - English version
Vintage Revival Loudspeaker of the Year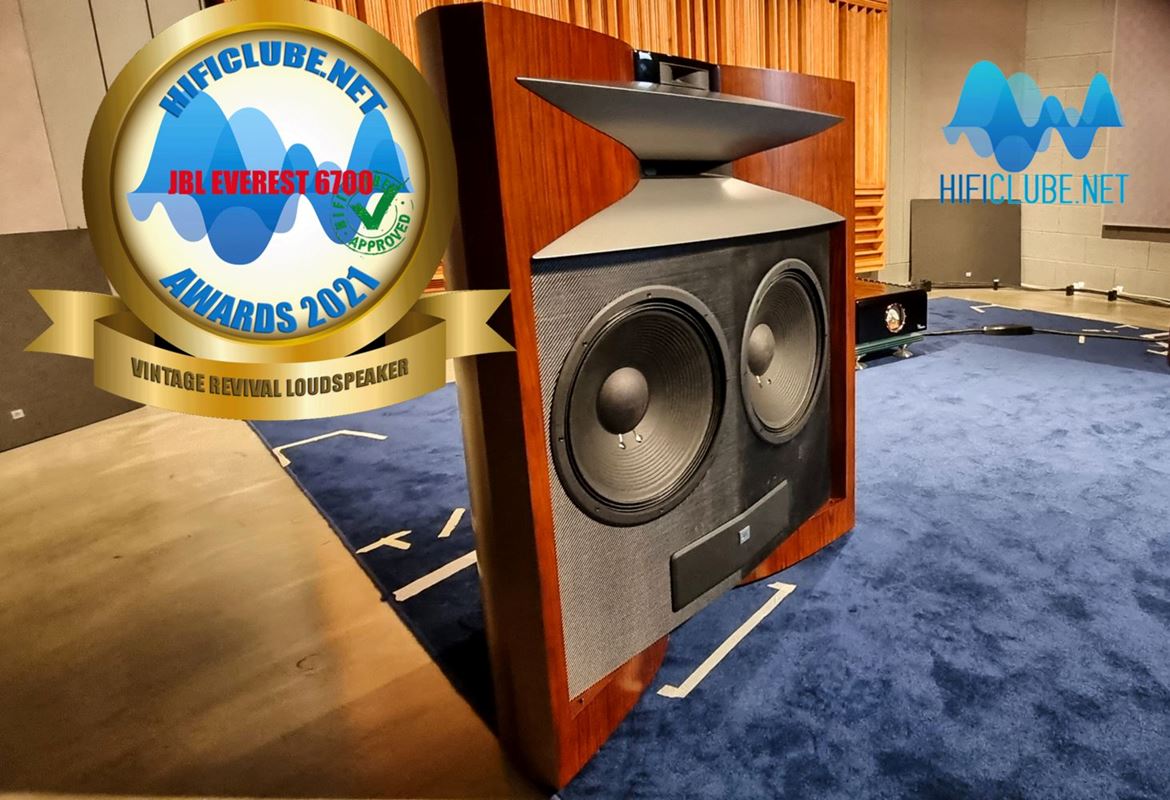 A JBL Everest é o mais próximo que vai encontrar de um PA doméstico. O poder da Everest é visceral, literalmente, porque em várias ocasiões senti as vísceras a dançar…
The JBL Everest is the closest you'll ever get to having a home PA. The Everest's power is visceral, literally, because, on several occasions, I even felt my guts dancing...
JBL Roadshow 2021 – IMACUSTICA-LISBOA
Headphones of the Year 2021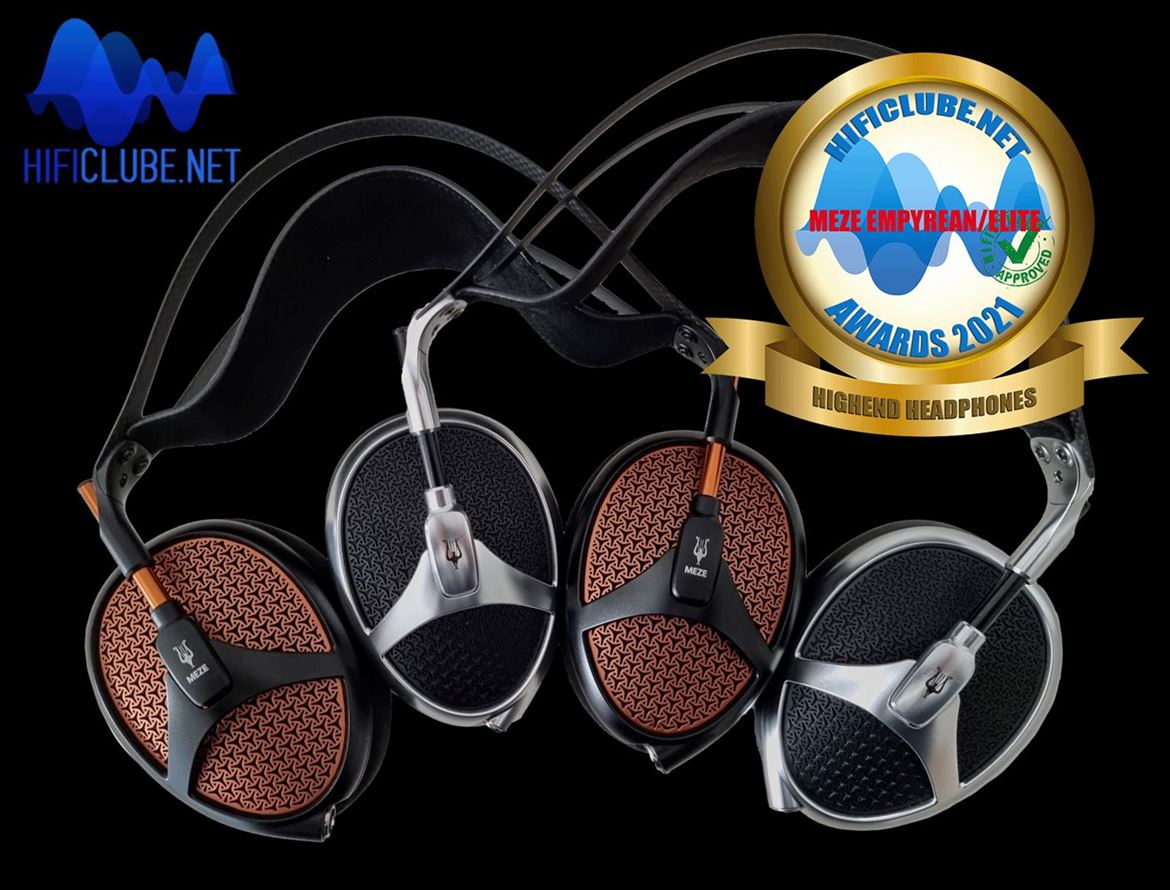 Os Elite são superiores aos Empyrean originais em todos os parâmetros acústicos (e técnicos), menos um: o equilíbrio tonal! No final, ganham ambos.
The Elite is superior to the original Empyrean in every acoustic (and technical) parameter except one: tonal balance! In the end, they are both winners.
Meze Audio Empyrean&Elite: o império dos sentidos
Meze Audio Empyrean&Elite: the empire of the senses (English version)
Wireless Earphones of the Year 2021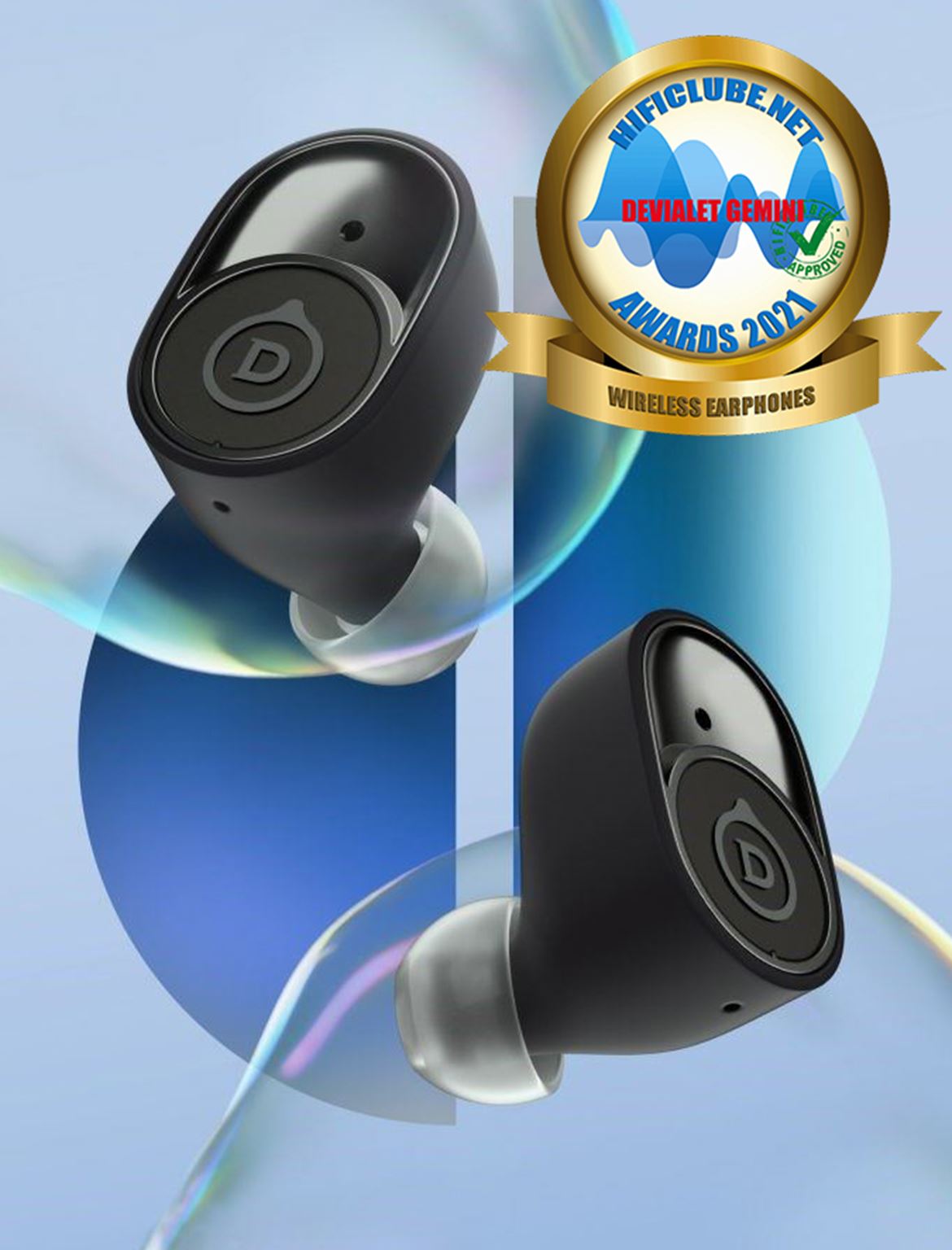 Em tempo de confinamento social, adopte também o confinamento auditivo, com os auscultadores intraauriculares sem fios e com cancelamento de ruído Devialet Gemini, que são a versão portátil das 'bolas' Phantom. 
In a time of social confinement, adopt auditory confinement too, with the Devialet Gemini wireless, noise-canceling in-ear headphones, which are the portable version of the Phantom 'balls'.