The RS520 is not just a rose; it's a bouquet of roses that ties together the RS150's preamp, network player, and DAC with the RA180's Class AD amplifier. All you need is a jar—or, rather, a pair of speakers.
Regular readers of Hificlube.net will not need to read this new article. Go back to the RS150 and RA180 reviews, shuffle, and deal again. It's a safe bet. The good news is that you can buy the RS520 all-in-one package for $3,669.00, which is less than half the price of buying both units separately.
…the RS520 is a serious contender for DAC/Streamer/Amp of 2022…
The RS520 is a clear Best-Buy because it employs the RA180 amplification technology and duplicates all the functions of the RS150, even improving some of them. And the pricing is so incredible that I even phoned the distributor AJASOM to inquire if there was no error since the RS150+RA180 combo now costs 10 thousand Euros! The RS520 is thus a serious contender for DAC/Streamer/Amp of 2022.
Robust as a tank
The large LCD is mounted on a solid aluminium frame that is an integral part of the one-piece chassis. Even the side panels are milled in bas-relief as heat sinks and not merely fastened with screws.
The lid is also a solid aluminium plate nearly a centimetre thick, making the whole structure vibration-resistant, with six rectangular ventilation holes (it feels warm to the touch despite being Class D), three on either side of the laser-engraved rose logo, with chamfered and polished edges, and protected by a mesh to keep prying fingers safe from electrical shock.
It weighs 8 kg, which is heavy for an amplifier with Class D topology. The matte black finish is stunning. You have the option of getting the silver version.
The RS520 is somewhat smaller than the RS150 but much bigger than the Naim Uniti Atom (50 W in Class A/B) and the Cambridge EVO 150 (150 W in Class D) contenders, priced at about €3,000.
Walk with your fingers
The RS520 has four physical buttons for switching basic functions: Mute, Volume and Power On/Off. The volume buttons are slightly sluggish to respond. I would rather have a rotary button. Although it also comes with a lightweight aluminium remote control (I had anticipated something more robust and heavier).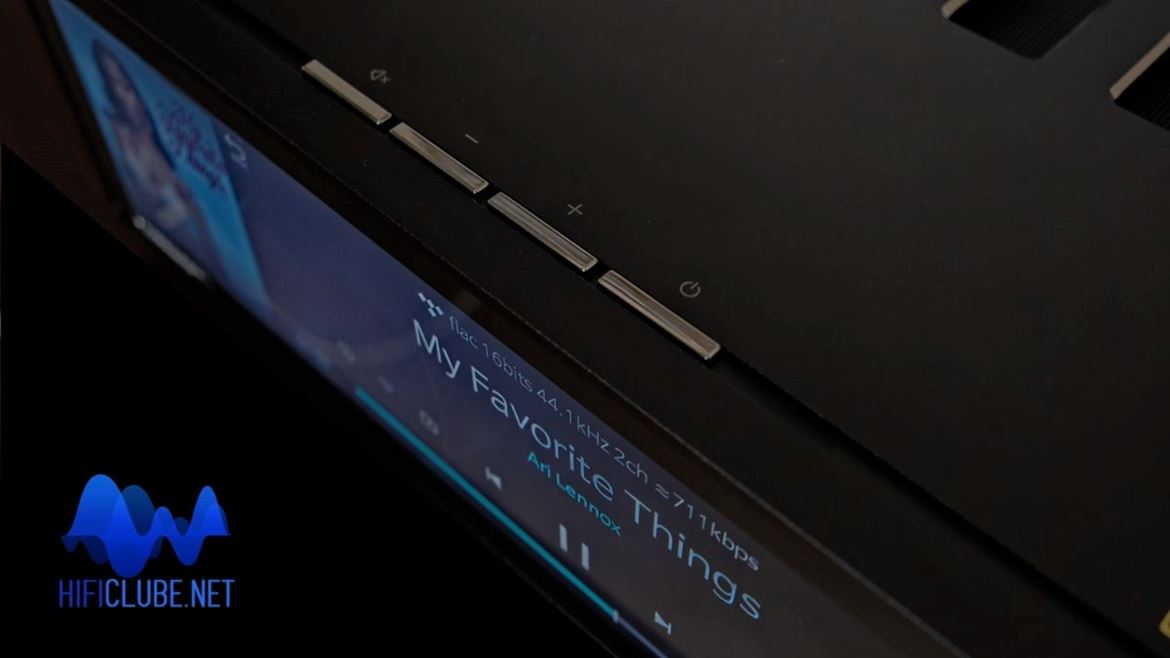 But once you get used to navigating through the touch screen with your fingers or the app with your thumb, there's no turning back to the traditional remote.
By the way, the remote only works after you have plugged the infrared receiver into a 3.5 mm dedicated input available on the rear. And then place the sensor so that it is viewable by the remote.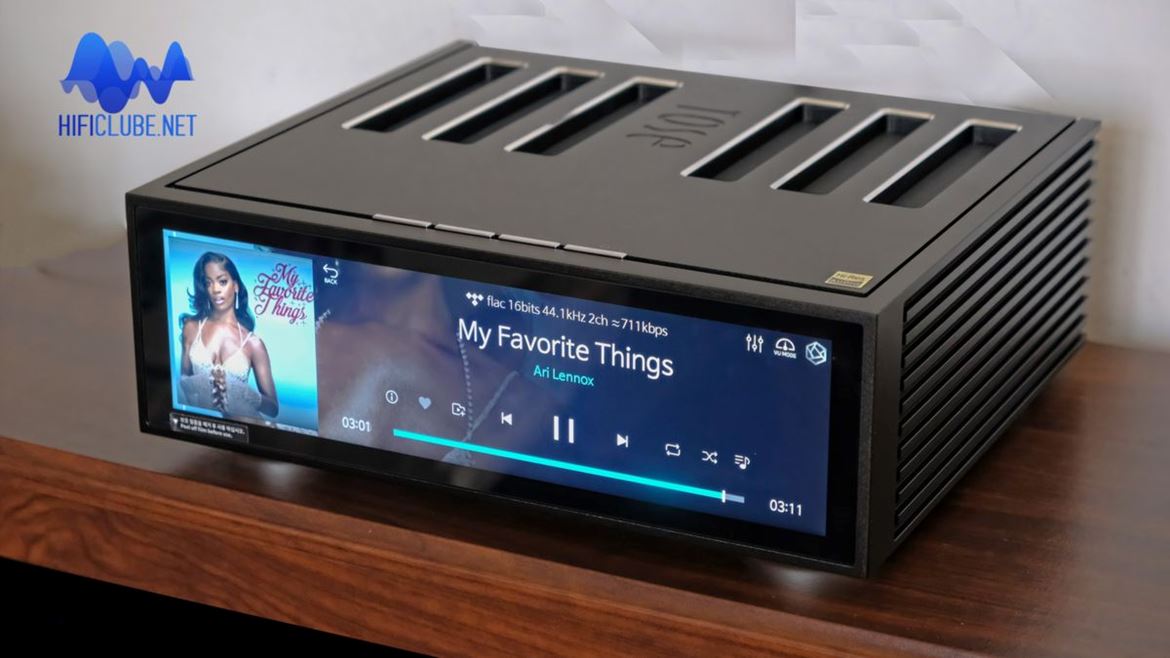 … once you get used to navigating the touch screen with your fingers there's no turning back...
The second appendage is a Bluetooth/Wi-Fi antenna that plugs into a dedicated USB input on the rear panel. The antenna is longer than typical but may be positioned horizontally if you are not attempting to access the RS520 from a long distance. How is it possible for such modern and intelligent technology to still use an external antenna? It is a question I leave hanging in the air – literally.
HiFi Rose Class AD
The technology is the same: the Class AD amplifier modules are based on GaN (gallium nitride) FETs, whose switching speed is much faster than their silicon counterparts, enhancing linearity by reducing 'dead time' by 1/3, says HiFi Rose.
Power is 250W per channel for each, but the RA180 has four independent amplifier modules that you can bridge (400 W/c). And it has a sophisticated Phono stage with multiple equalisation options; tone controls centred on 100Hz and 10kHz and balance between channels; and a high-pass filter in bi-amp mode, which works as an active crossover of sorts.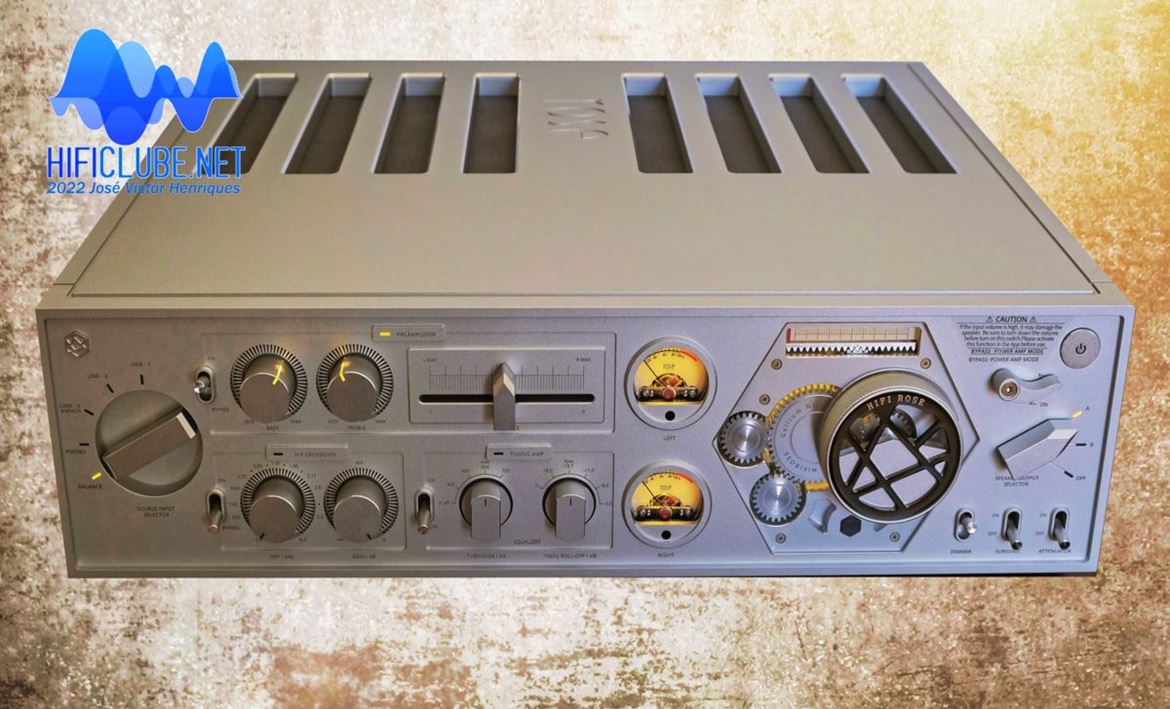 Steampunk or Digital Kiosk?
If all this is significant to you, as well as the "steampunk" look, get the separate components instead. Or buy the RA180 alone if you already have a good DAC and Streamer.
If the RA180's design and ergonomics are too eccentric for your taste, keep in mind that the RS520 has the same engine, albeit without a turbo. And it drives like a Tesla.
In bridge mode, the RA180 delivers 400W into 8 ohms and the RS520 only 250W, but I never felt a lack of power. Therefore, every word I wrote about the RA180 also applies to the RS520 amplifier. To be fair, the RS520 sounds even better.
The RA520 is a powerhouse. The sound isn't as transparent as the Mola Mola's, which uses NCore modules, but it is more homogeneous and cohesive. Both the attack and response speed are at the same level or higher.
It manages to be sweet (the strings sound wonderful) without compromising the clarity of both male and female vocals and children's (choruses sound divine). — The timbre and tonal 'legibility' of the instruments, from brass to woodwinds to percussion, was evident on every album I listened to.
It stood up to the excesses of electronic instruments and drums without wavering. Of course, every speaker has its optimal cruising speed. The sound might slide slightly with smaller speakers if you raise the volume too high. Experiment first with your speakers.
One could listen to the RA520 for hours. Especially pianos, whose timbre and dynamic capabilities never fail to astound me.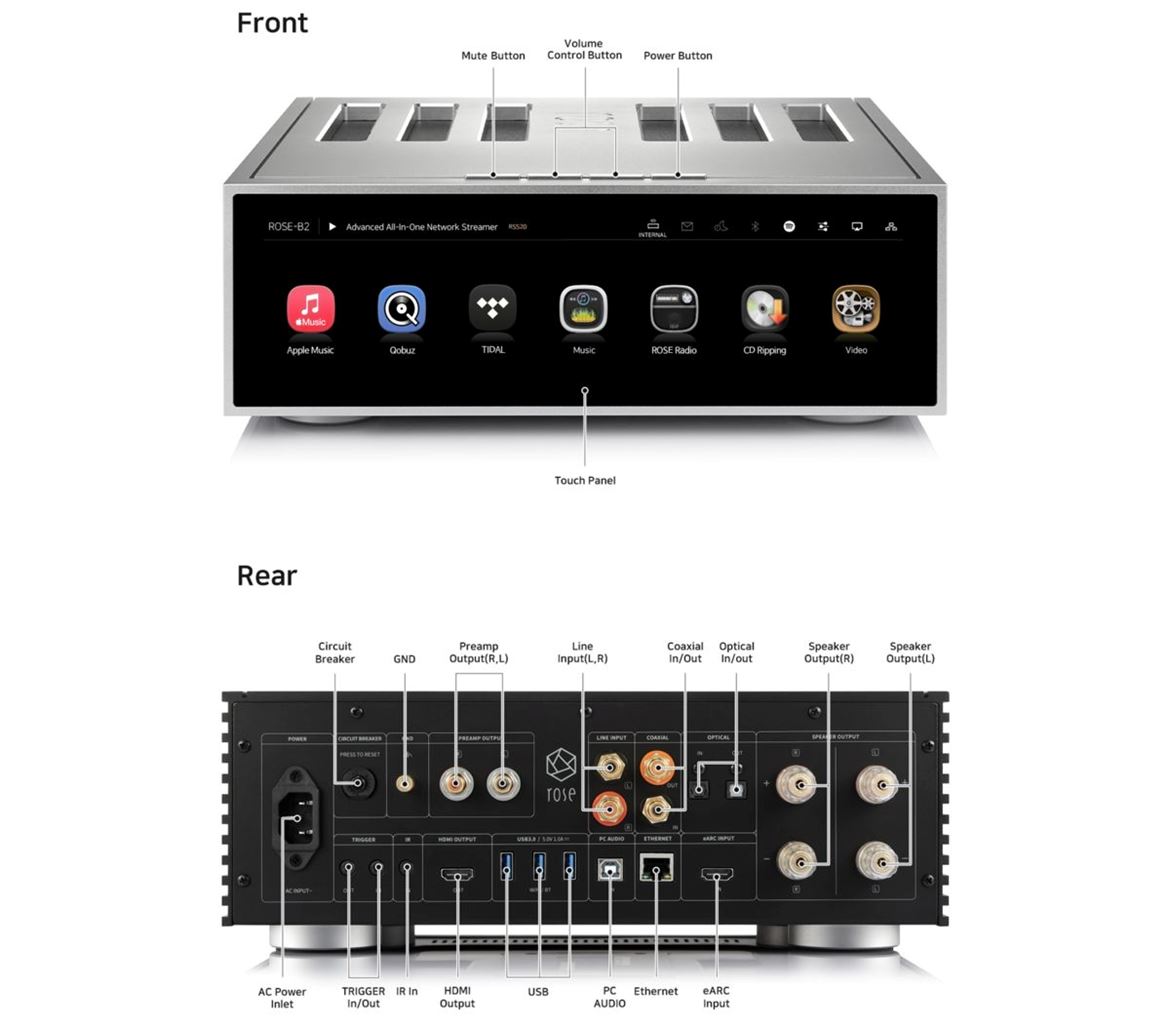 Hifi Rose Class AD
The Class AD designation of the HiFi Rose amplifier technology not only designates the topology, but it is also meant to be evocative of the acoustic character of the RS520. The sound has the internal cohesion that is typical of Class A, and sometimes (depending on the disc), only the upper midrange betrays its Class D roots. For example, it does not suffer from the "whitish and dried-out" treble that is a Class D plague.
On the other hand, the bass is tight and extended, and the midrange is surprisingly clear and neutral. The advantage is that it doesn't suffer from the drawbacks of excessive heat and power consumption despite exhibiting a power and acceleration capabilities of a Tesla.
This character remains consistent regardless of volume, something that is rare even in High-End products. The sound reveals a fine structure and density even at low volume. And if you play it loudly, the sound doesn't get harsh, though some small speakers might if you crank it up and they are put into overdrive.
I also noticed that the intrinsic neutrality of the amplifier is induced at birth in the pre-amplification stage and by extension by the DAC and Streamer, while the amplifier scales the signal up, keeping its biology and geometry nature intact; that is, the genetic inheritance of Class AD and the correct perspective of the soundstage, when the recording has that information. The RS520 lets you "dive" into the studio mixes and the concert hall "ambience" and atmosphere with disarming ease.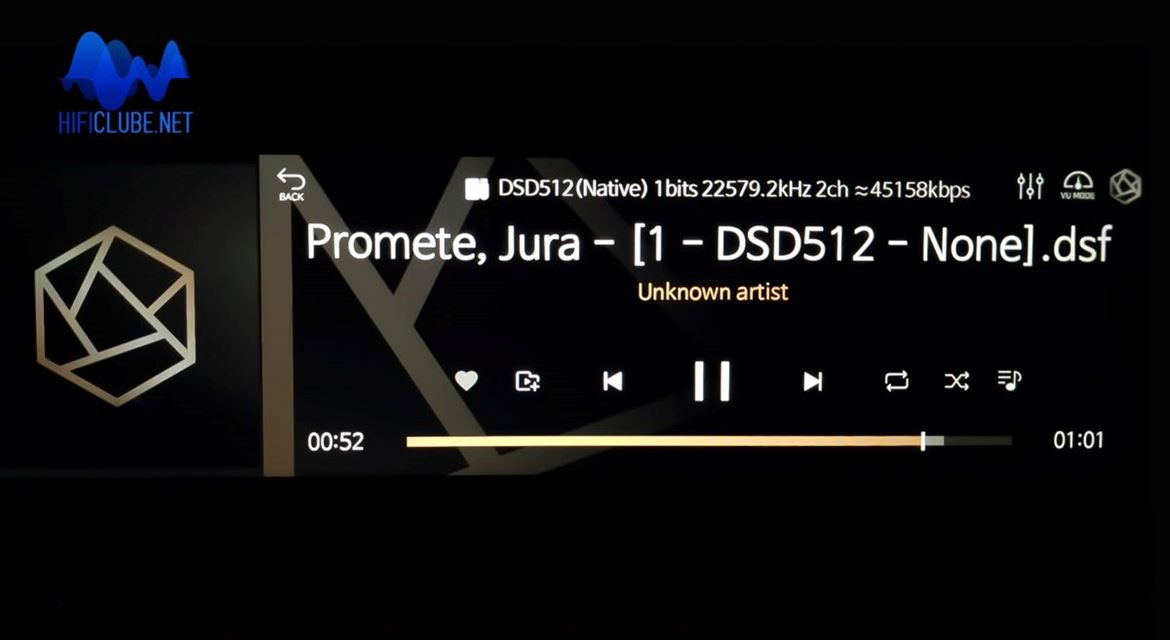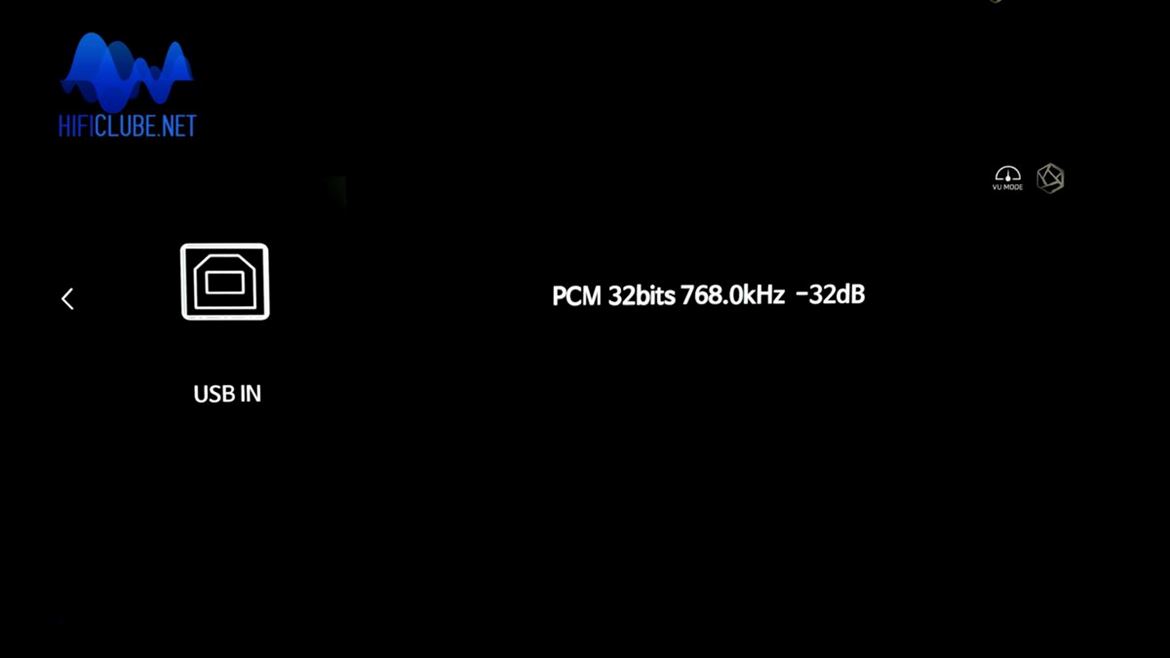 DSD512, PCM768, and MQA 352.8
The RS520 can play any digital file up to 24/768 and DSD512, including MQA/352.8kHz, both native (2L) and Tidal sourced. Yes, I checked it. It's not just on paper—it decodes everything! Many preach and then don't deliver. The RS520 is compatible with all known audio and video codecs.
Note: To decode at maximum resolution via USB, you must install the CITECH Asio Driver for Windows on your PC and use a Media Player like JRiver.
To guarantee full compliance with these impressive specifications, the RS520's internal DAC features ESS' top-of-the-line Sabre ES9038PRO DAC low jitter chips with discrete operational amplifiers applied to the IV circuit. The original RS150 featured AKM AK4499EQ/Velvet Sound chips. This change was inevitable after the fire destroyed the AKM factory. But since the ESS has better jitter performance, no regrets.
The RS520 employs a low-jitter Femto clock. PCM signals can be upsampled to 24-bit/192kHz, and there are seven digital filter options: Brick Wall, Corrected Minimum Phase Fast Roll-off, Apodizing Fast Roll-off, Minimum Phase Fast and Slow Roll-off, Linear Phase Fast and Slow Roll-off, plus full decoding of MQA (Master Quality Authenticated) files. Enjoy your heart out playing with them. I like the Apodizing filter, but it depends mostly on the program. As a rule of thumb, the Slow Roll-off filters work better with Hi-rez files.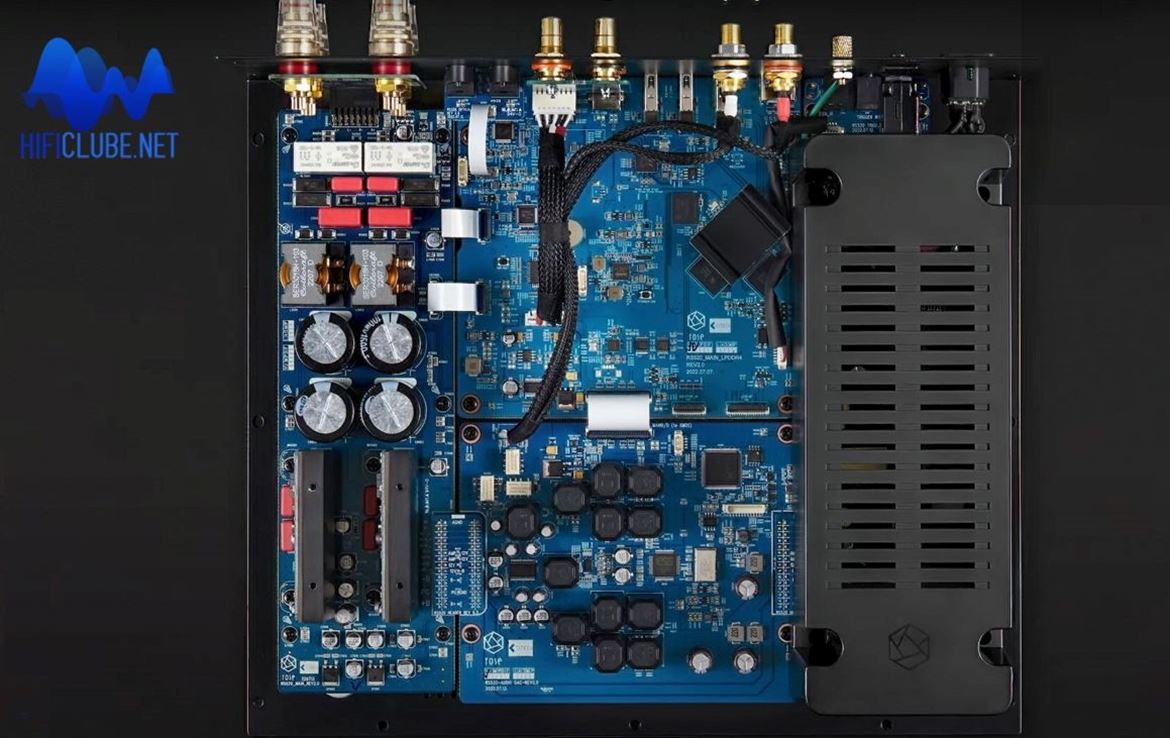 RoseTube
You can also view concert footage whenever available. If, like me, you are a fan of Tiny Desk Concerts, you will have a terrific time with the RS520. Of course, only the central area of the huge 30 cm (1920 x 515 pixels) touch-screen LCD shows the videos; otherwise, the image would be overly "stretched" on the screen.
Even though the quality is still acceptable for everyday use as a small desktop monitor, the contrast gets worse when the screen is seen from the side, which is typical for LCDs. But you can connect the HDMI output to a TV monitor with up to 4K resolution.
The Rose Tube also features a complementary library of live performances from the Israel Symphony Orchestra. The sound and picture quality of these concerts are mostly excellent.
…full compatibility with Spotify is now extended to Qobuz and Tidal. It is also Roon fully certified…
Spotify, Qobuz, Tidal, and Roon
All the RS150's previous operational issues have been resolved: the Rose HiFi app for Android now works perfectly, the Rose Tube personal account login confirmation is currently in English, not Korean as before, and Portugal has been included in the list of available radios per country. You can also use search to select the ones that still need to be added to your favourite list. Full compatibility with Spotify is now extended to Qobuz and Tidal. And it is also Roon fully certified (Endpoint only).
Rip your CDs
You can rip your entire CD collection via USB from your computer's CD Drive to an easy-to-install internal SSD. I have my CD, HD, and film collection on a NAS to play them via DLNA.
When I just want to listen to background music, I connect my phone to the RS520 via Bluetooth (4.2). It's not the same quality, but my grandchildren think it sounds great anyway. I think they say TOP nowadays, but you know what I mean. 
Pictures at an exhibition 
x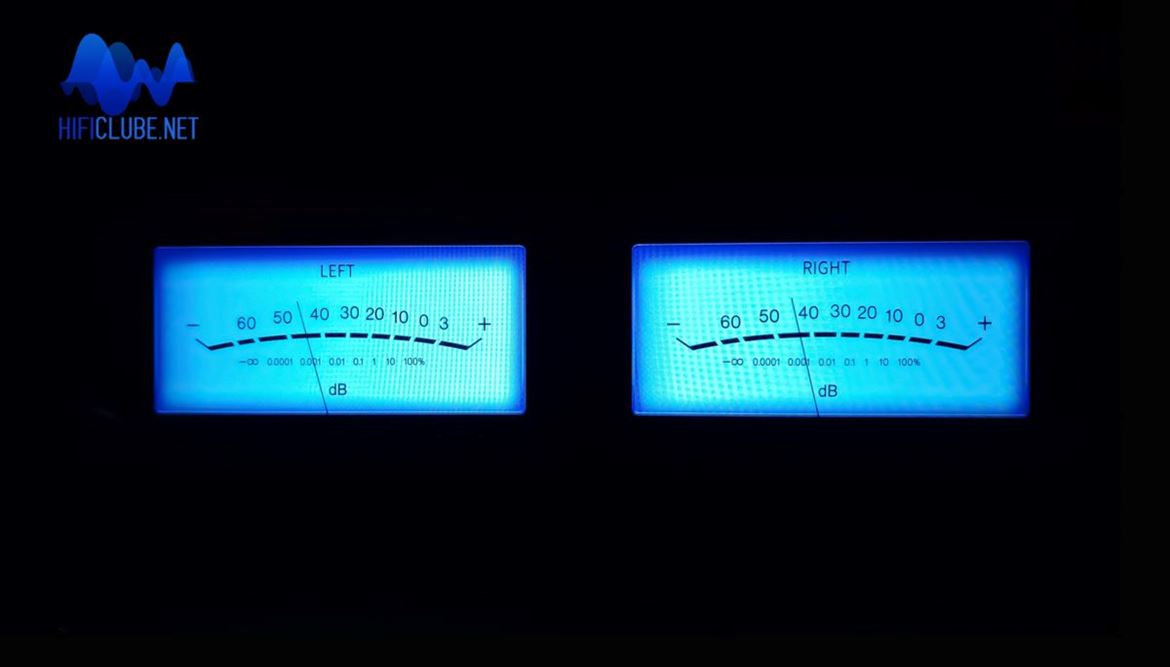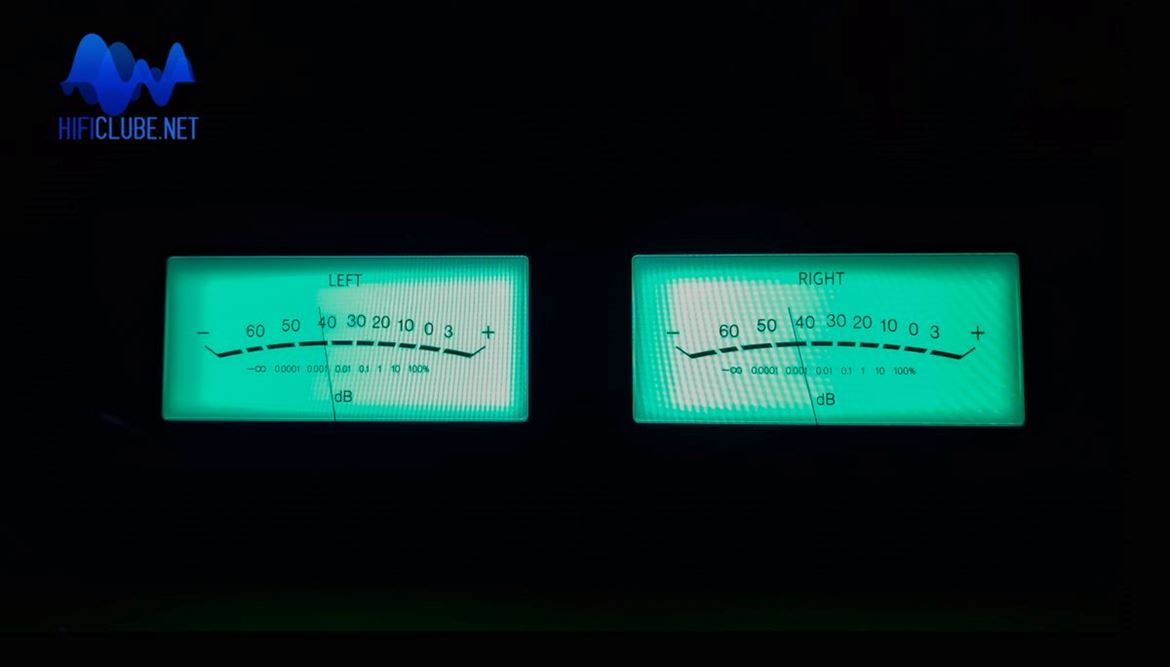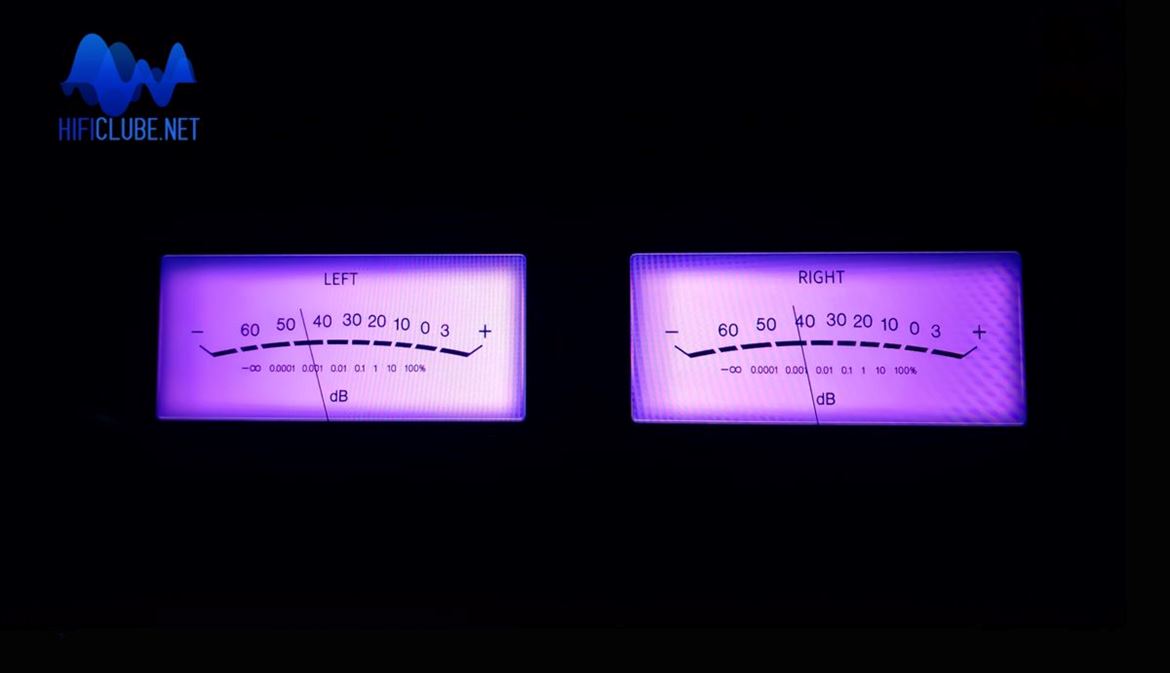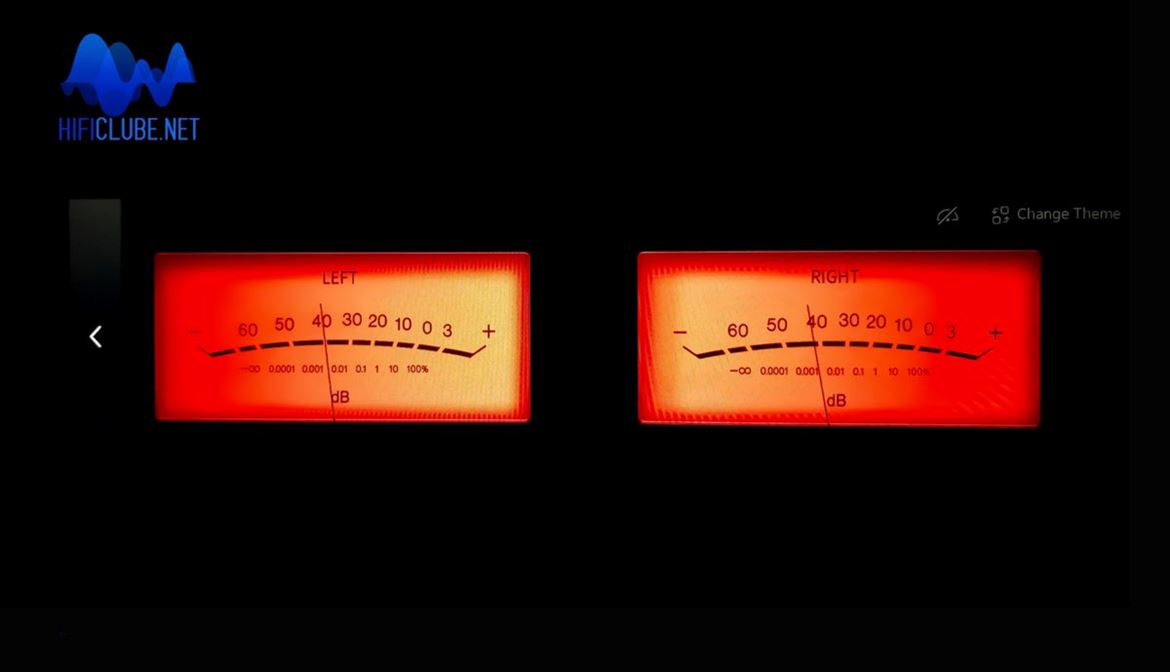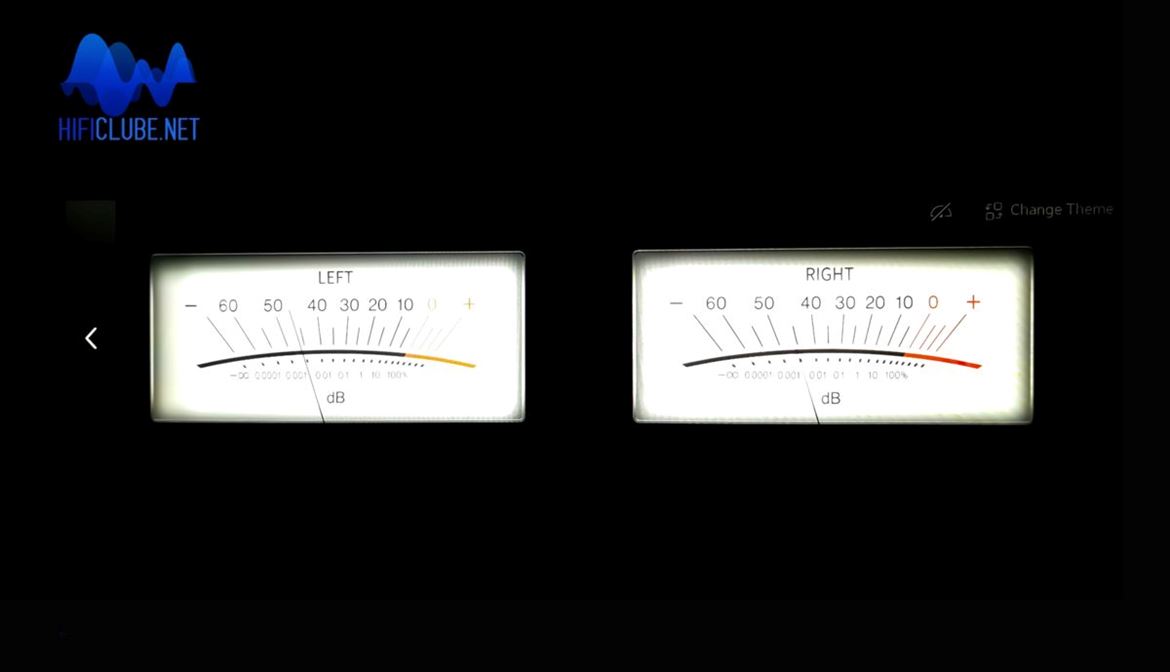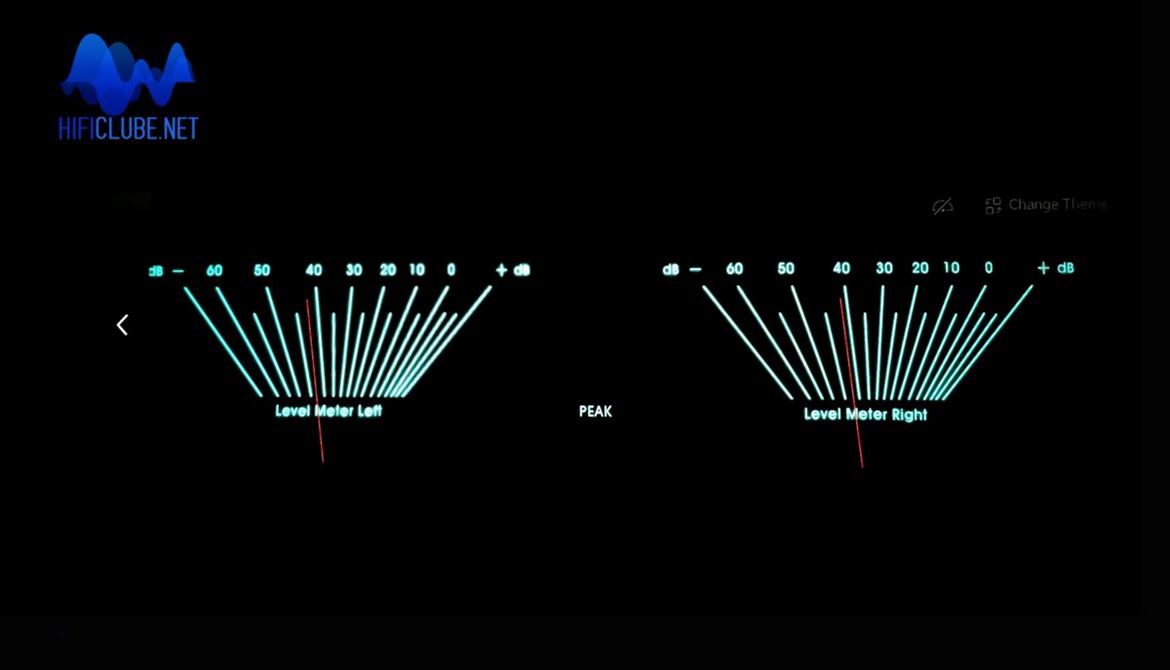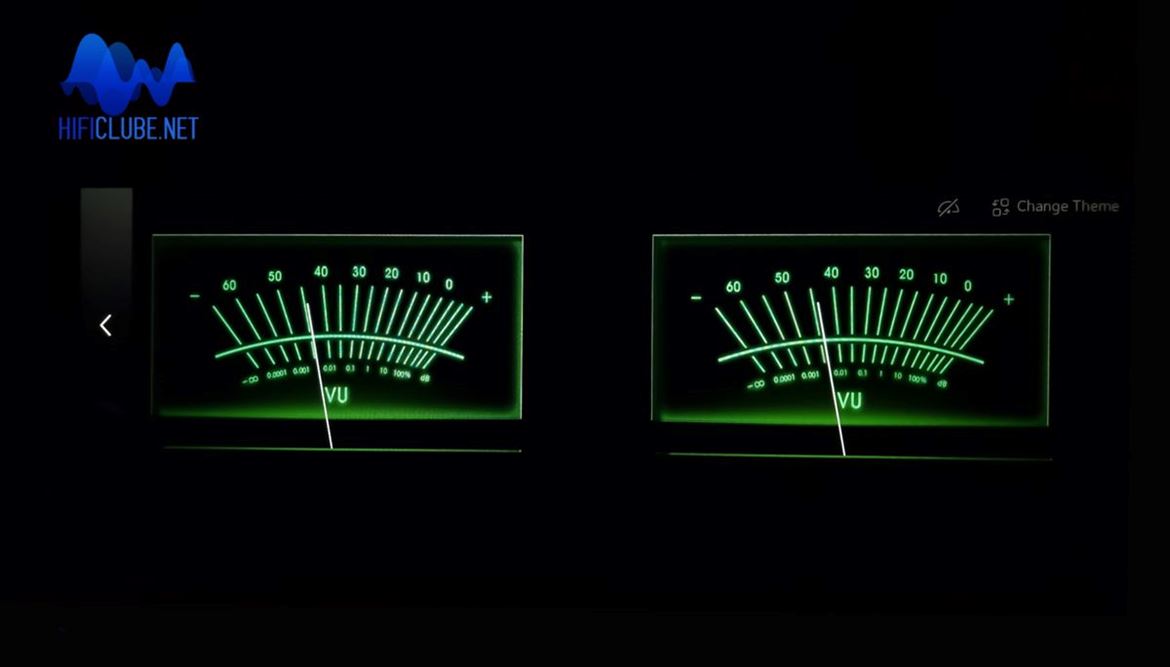 The collection of 'panels' (VU Modes) on display has increased in number. The VU-meters a la McIntosh come in several colours: Blue, Pink, Green, Purple, Red, and White; the ones a la Technics in Black and White; and there are also C and D Style variants.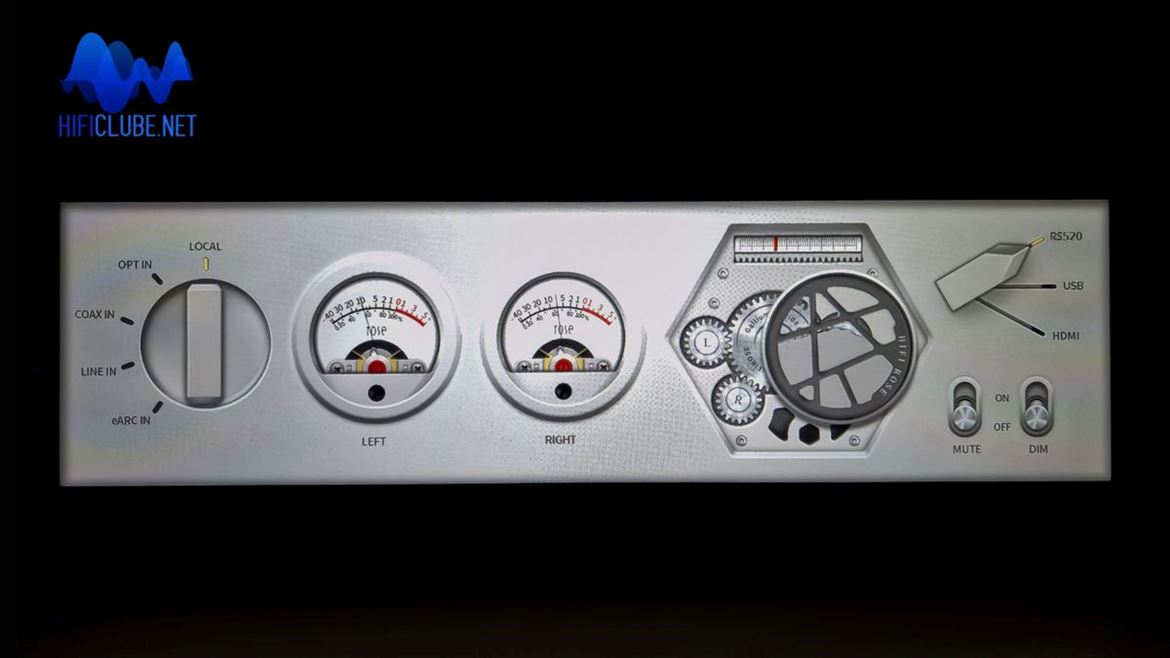 The big news is that the RA180 virtual faceplate replaces the prior Nagra fascia and is interactive and fun to play with. It's not just a still image; you can use the virtual buttons and switches, including the volume rotary button, as if on the real faceplate (watch video below).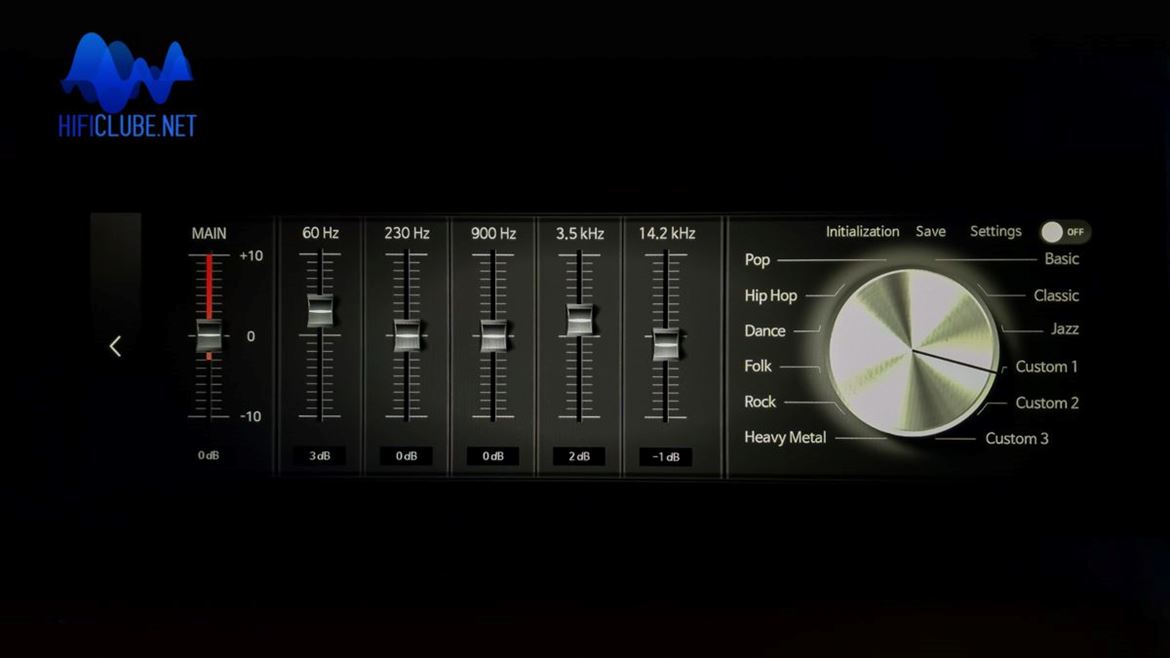 The RS520 now has an interactive parametric equaliser, which I don't remember seeing on the RS150. The equaliser panel opens to the display's full width and has presets for Classical, Jazz, Rock, Dance, Pop, Folk, Pop, Heavy Metal, and Hip Hop music.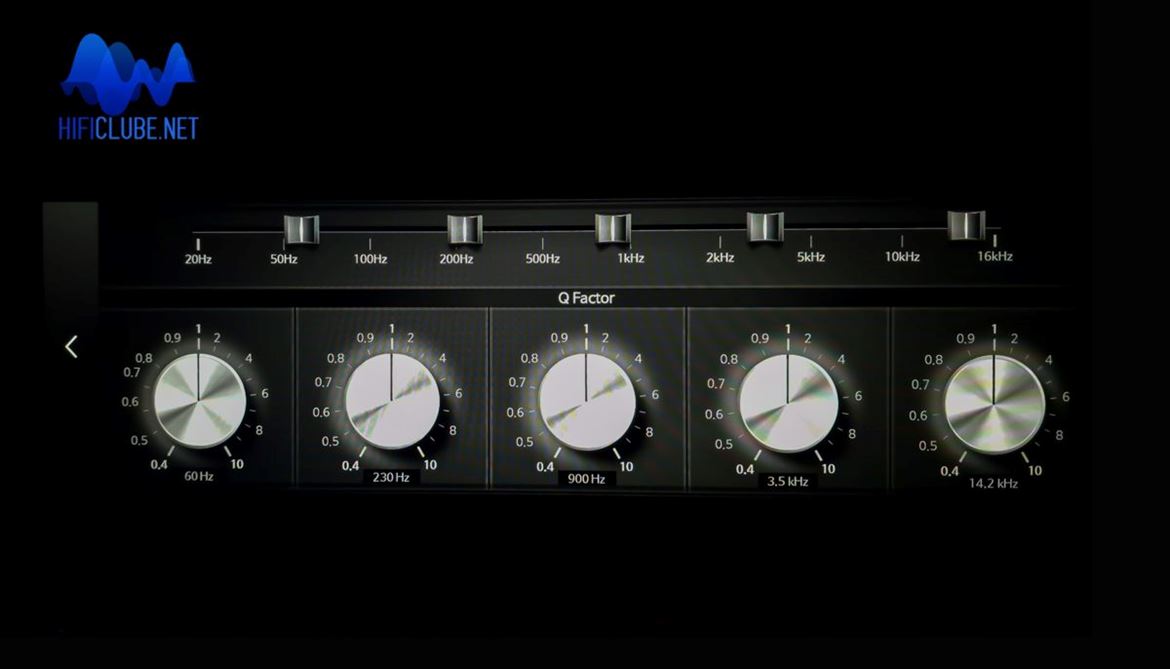 And also, three custom presets to either boost, attenuate or adjust the Q-factor of specific frequencies. If you don't like equalisers, but want to 'tame' the treble a bit, go for any of the 'Slow' filters, which have an attenuation of 3dB (Linear Phase) to 5dB (Minimum Phase) at 20kHz.
Clock collection gallery
x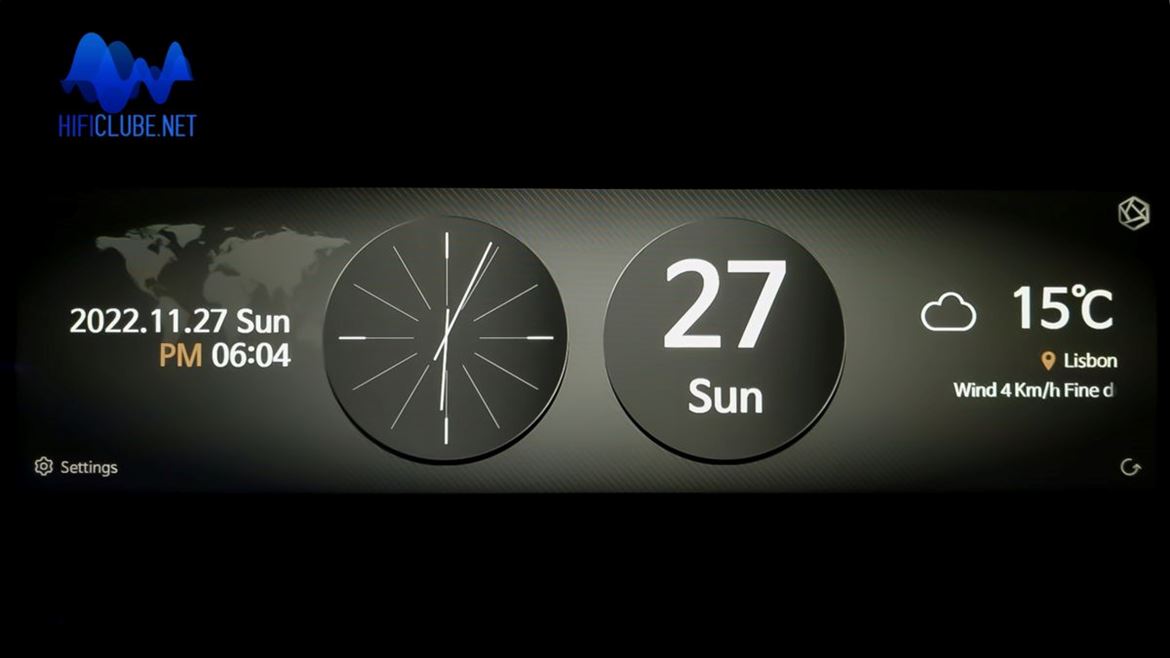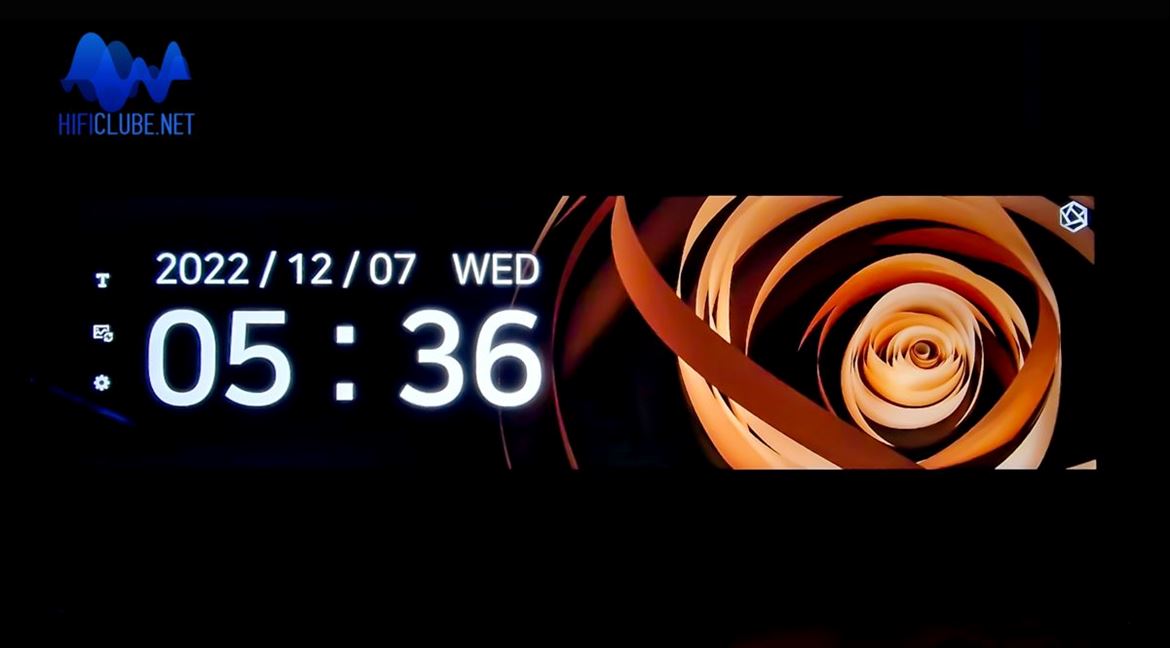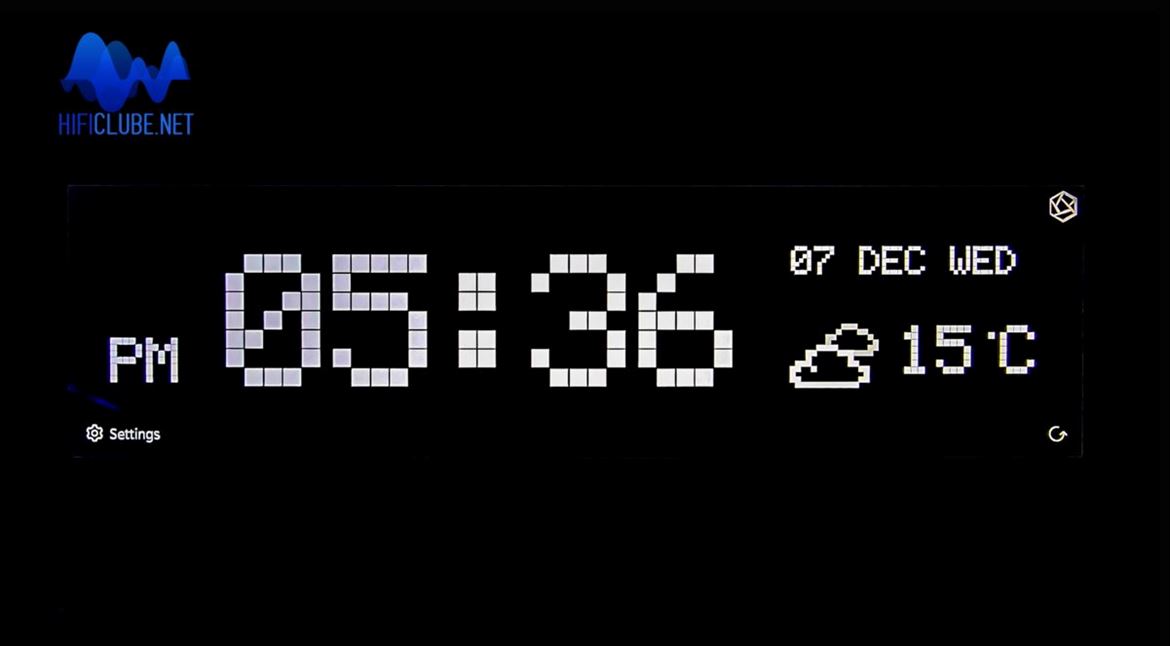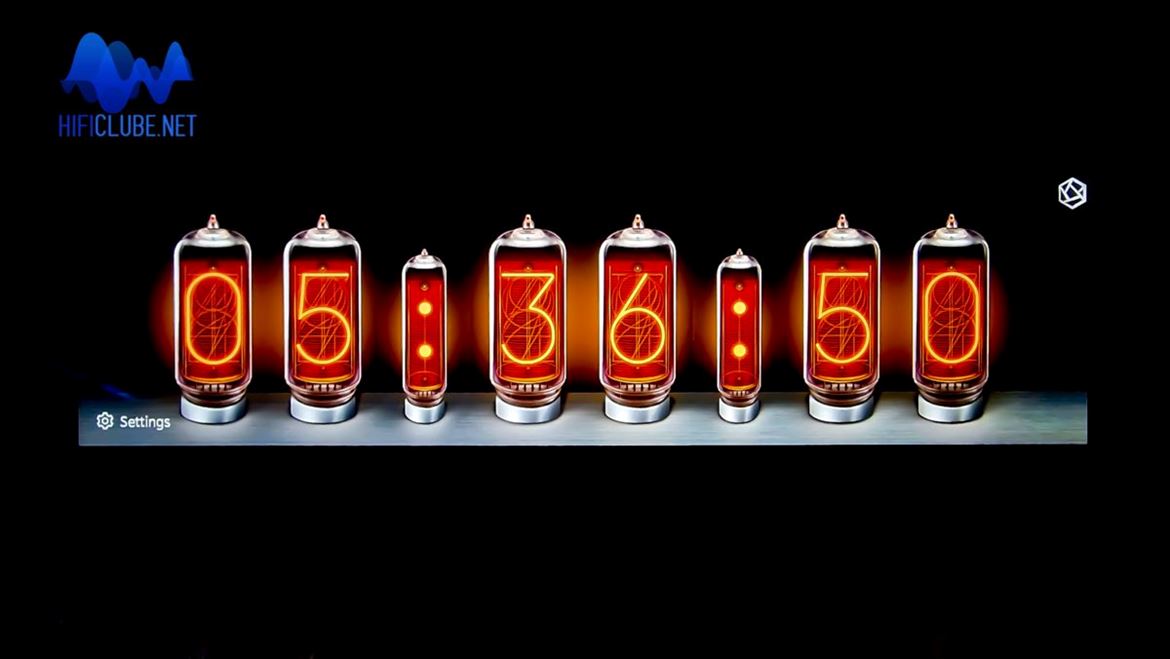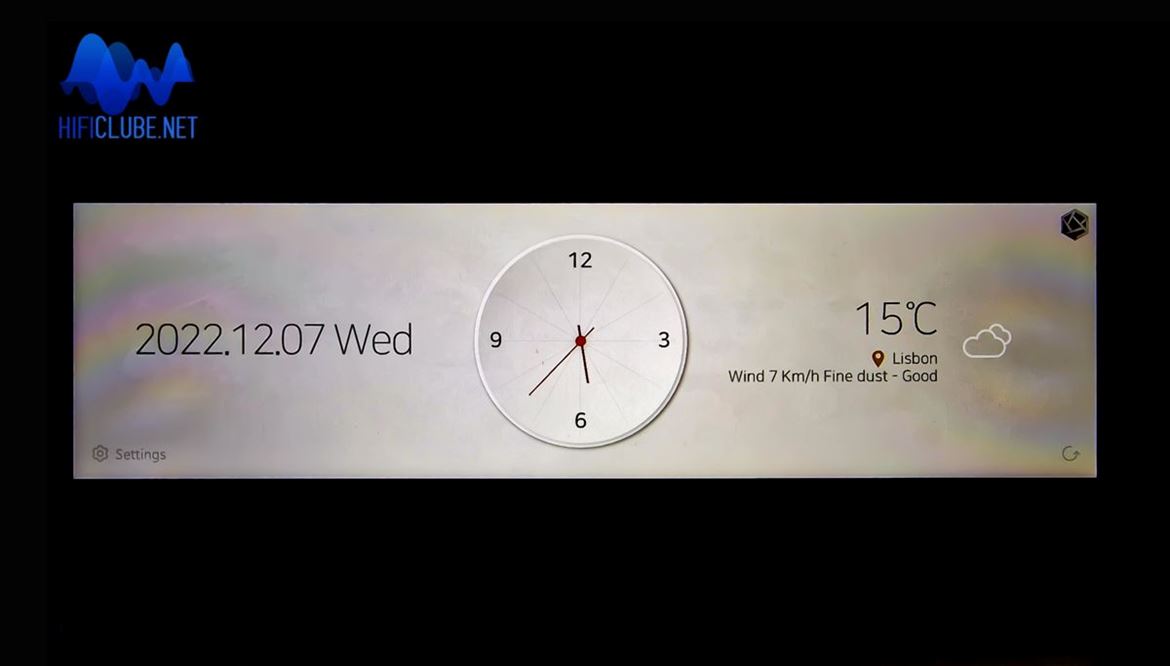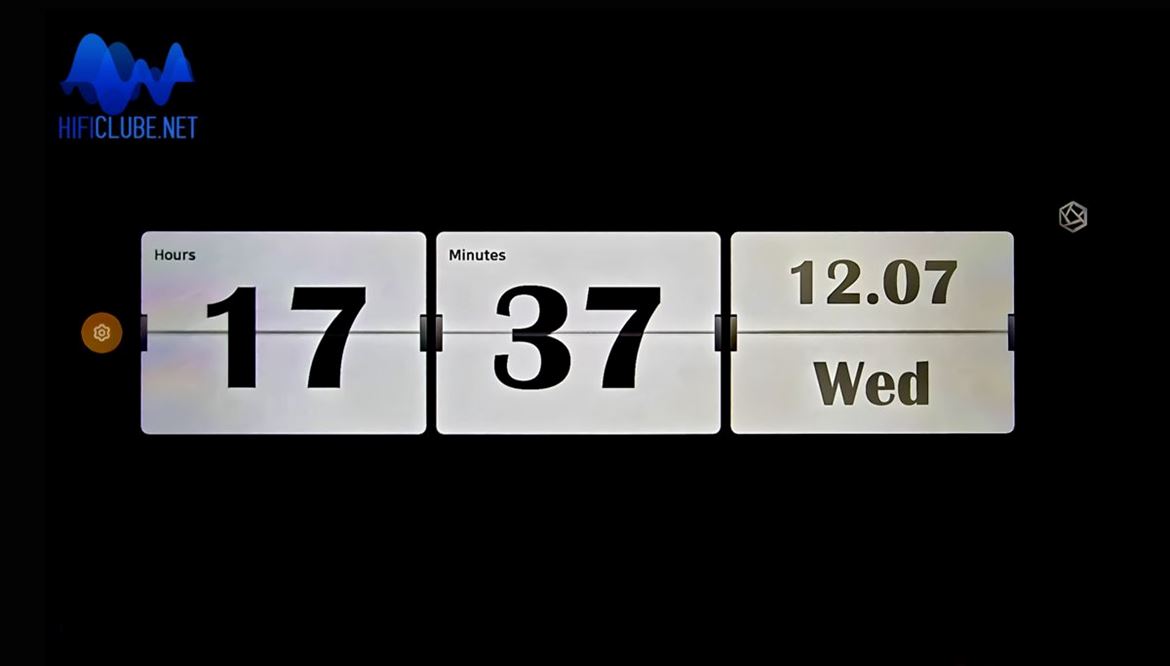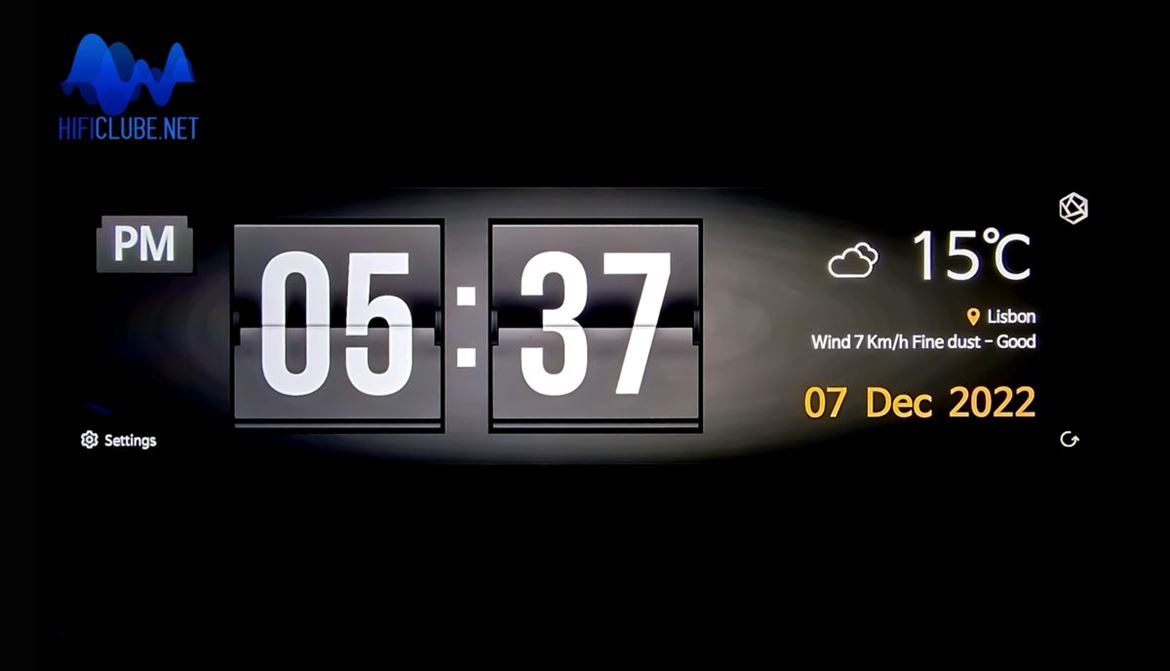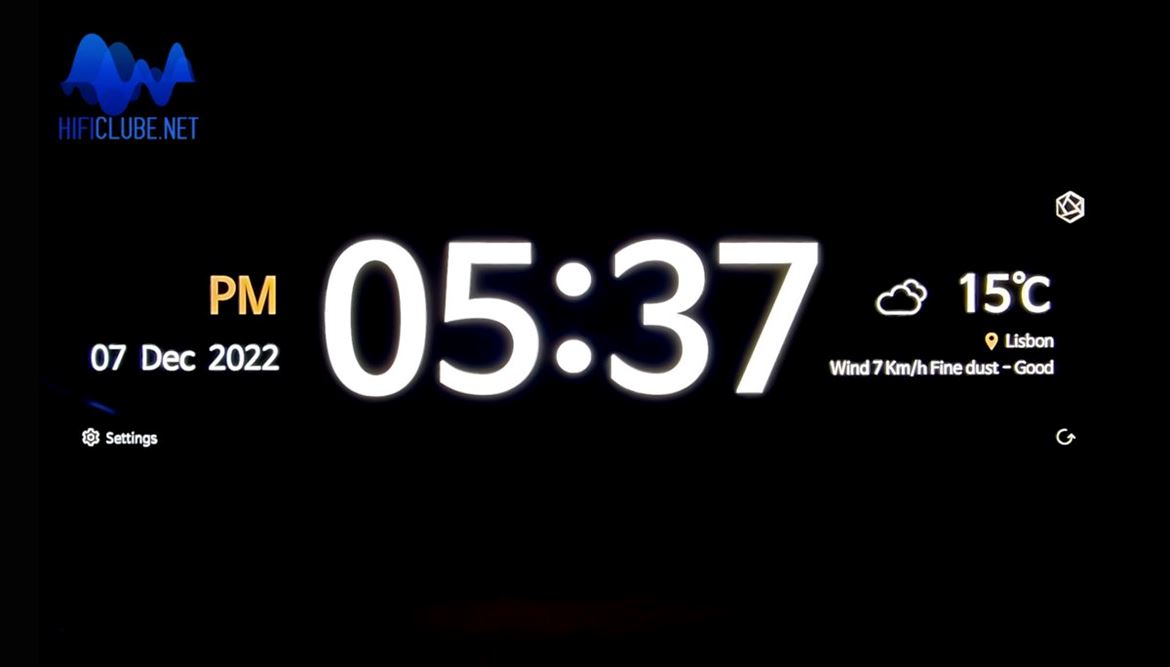 There's also an old-fashioned virtual FM radio with stations you can actually tune and a multimode analogue and digital clock (scroll photo gallery above), providing information about the weather! All you have to do is fill in your country and region.
Finally, you can move the rear panel layout to the front to select the sources (inputs) comfortably on the touch screen: USB IN, LINE IN, COAX IN, and ARC/HDMI IN (for connecting to a TV), and the outputs: USB, HDMI (4K), COAX OUT, OPT OUT, PREAMP, and SPEAKER OUT. The Ethernet input is activated by selecting the RS520 icon. The RS520 has no balanced inputs/outputs (XLR), analogue or digital (AES-EBU).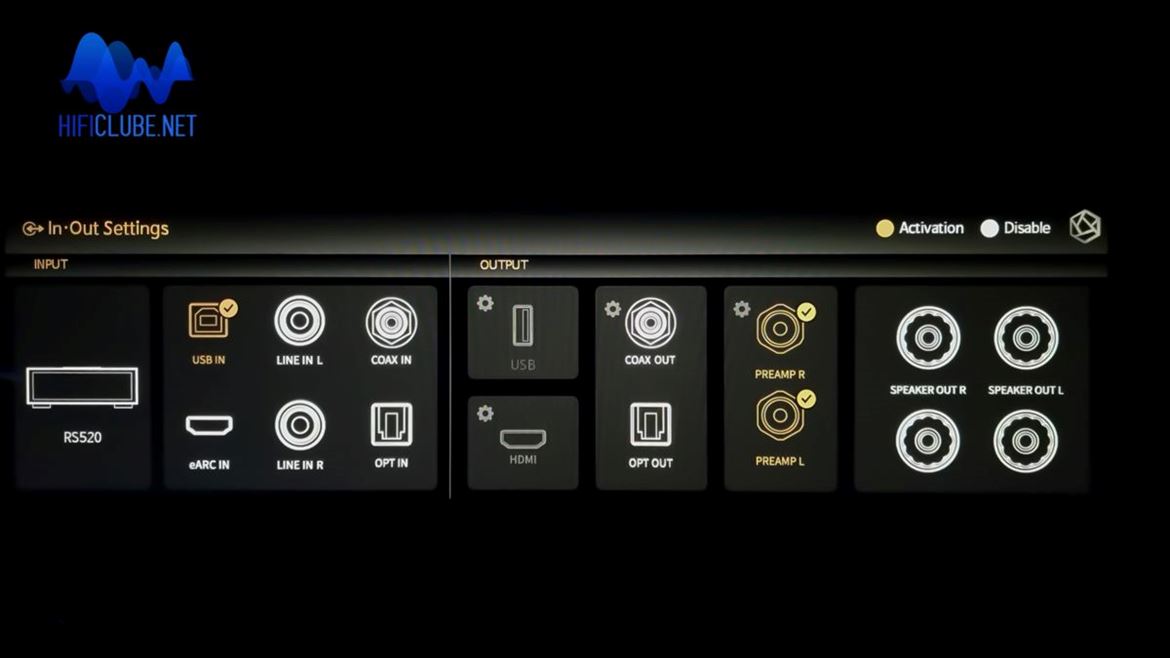 Is there anything else missing?
Yes, it is such a pity that it lacks a headphone output. But you can buy an adapter for connecting to speaker terminals. Or better yet: do as I do. I connected my Hugo 2 to one of the USB outputs, and the RS520 recognised it immediately (by name!) and started to work only as a Streamer providing the digital signal to the external DAC that now controls the volume. And now, I could connect the headphones to Hugo 2.
This connection has some limitations: for example, with MQA files only the original sound or decoded audio data (up to 96kHz) can be exported as digital output, not fully decoded audio data, if you select decoder instead of authenticator.
With PCM you can resample the original sampling rate (up to 192kHz). You can also output native DSD or DoP (up to DSD128). However, the sound quality of the Streamer is always amazing. The Hugo 2 never played so well.
…it is such a pity that it lacks a headphone output…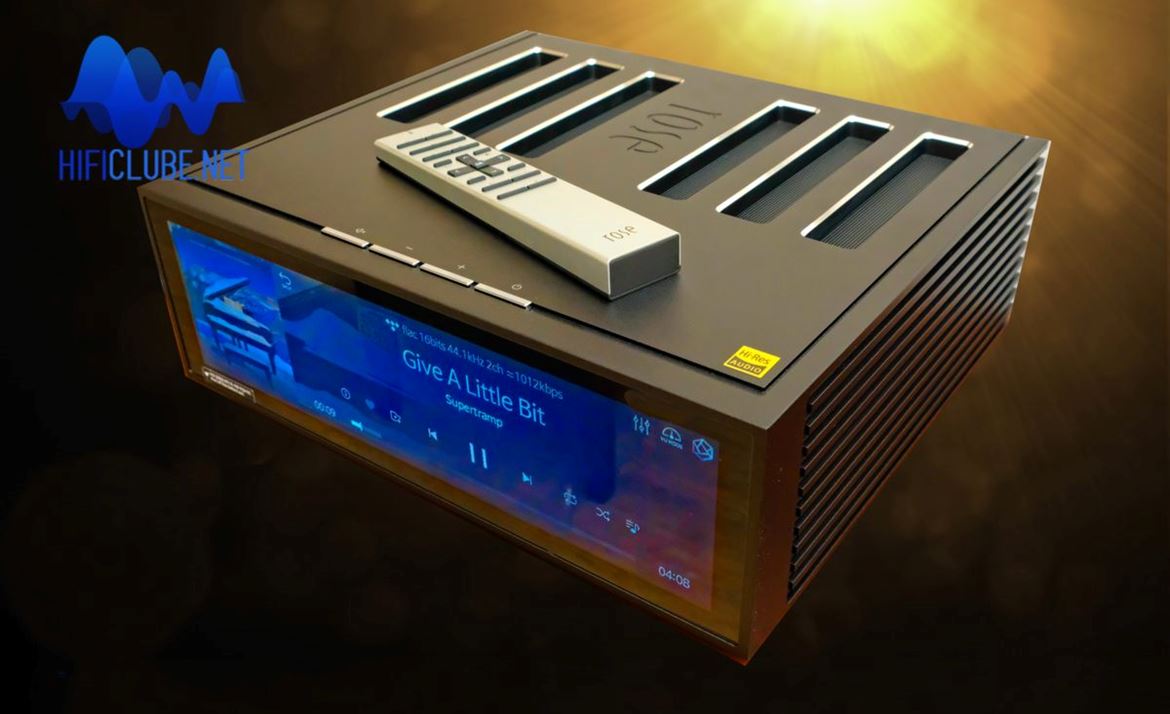 It also lacks a dedicated Subwoofer output. But you can always connect it to the preamp's output and adjust all parameters on the sub itself.
Note: You can see below video that shows some of the display tricks. Knock yourself out.
Functional or just kitschy?
It may all seem a little kitschy to you. However, these are not peripheral capabilities crammed in to compensate for the poor quality of the core Streamer, DAC, and Amplifier modules, which are all outstanding in every way. You may disable these optional features if you believe they are stealing the show too much.
They are also fun and helpful, and they all work perfectly. However, most often, you will want the display to provide helpful information about your playlists, albums, or tracks you listen to. This includes cover art, file type, and resolution. And after a while, you'll let go of the fun stuff. The choice is yours.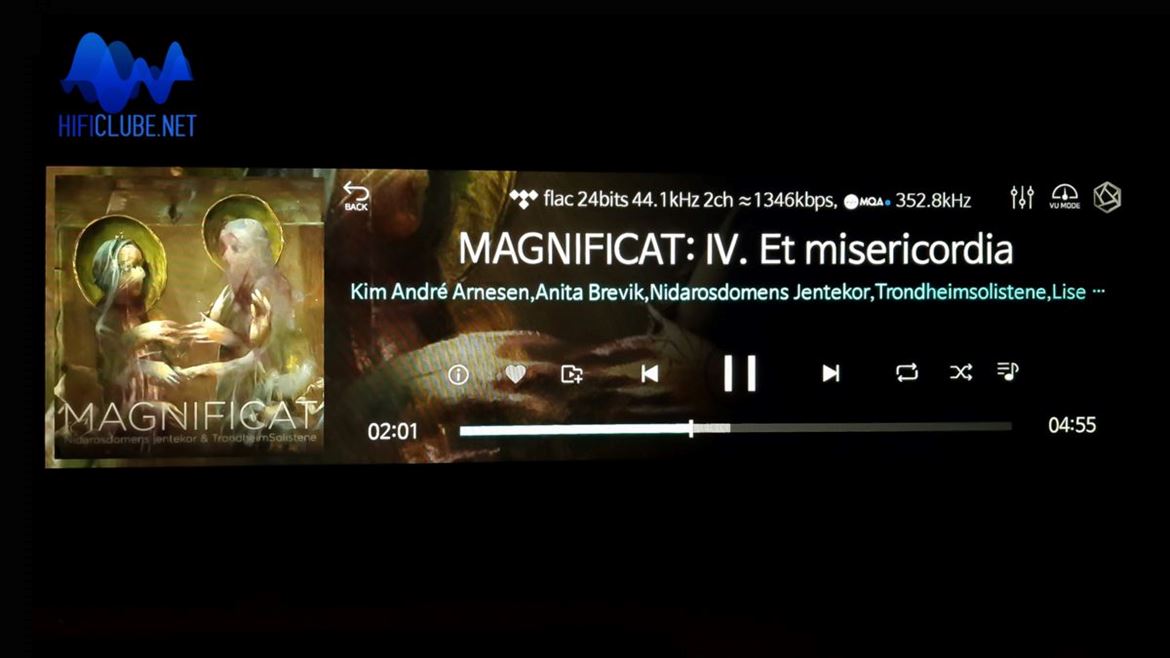 The mystery of the untouchable touchscreen
HiFi Rose did not want a headphone jack or an infrared sensor to ruin the look of the beautiful screen. This is the paradox of a touch screen, the hallmark of the brand, which HiFi Rose does not risk touching—not even with a rose.
The Rose OS is Android-like, and anyone who knows how to use a cell phone or 'tablet' quickly learns how to use the display.
All you need is one finger to scroll and click. Do you want to watch non-stop Tiny Desk concerts on YouTube without requiring a PC? Scroll, click, search, click, and you're done!
Do you wish to listen to HD music and watch 4 K movies stored on your hard drive (SSD, HDD, Micro SD) or a simple flash drive? Or on a NAS, like Synology? Scroll, click, and there you have it!
Well, in the case of the NAS, you first have to 'log in' to confirm that it is 'visible' on your home network.
Do you fancy exploring Tidal, Qobuz, Spotify, Apple Music or Internet Radio? 'Podcasts'? You've got it. Roon anyone? For that, you need a computer or a Roon core.
However, I find it confusing that there are three radio modes: Radio, Rose Radio and RoseFM. HiFi Rose advises always listening to Rose Radio since it is more convenient, so they claim.
But if you wish to enjoy stations from all over the globe, go for Radio instead (Internet radio stations from China are all blocked by the regime). And you still have Rose FM if you like playing with a virtual antique FM radio.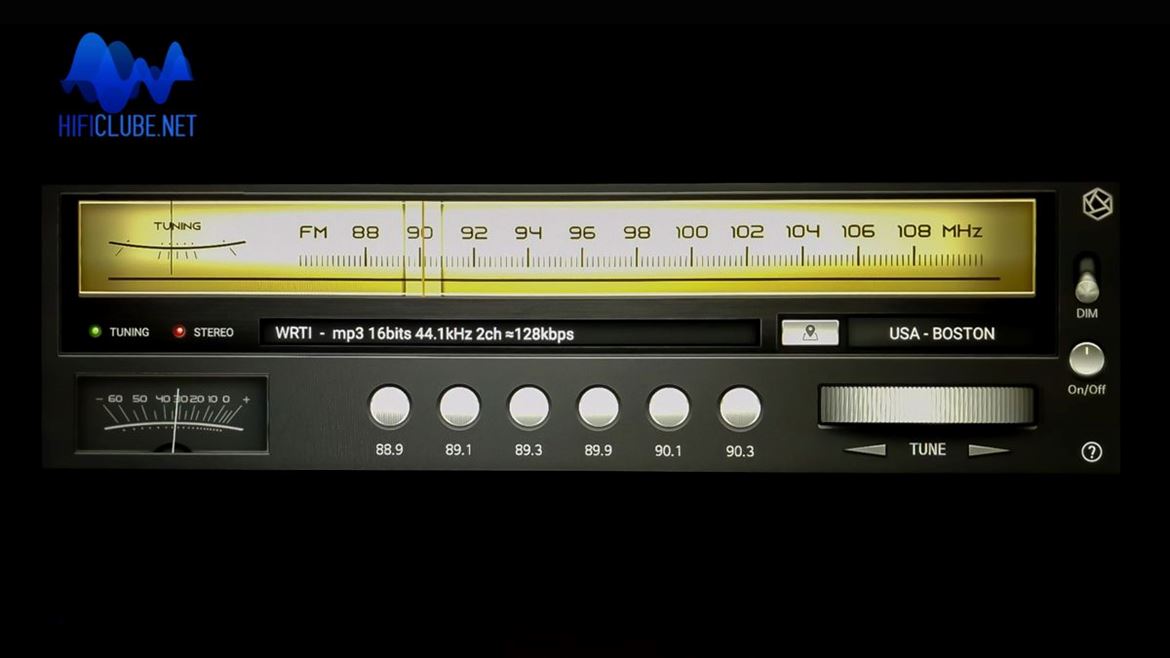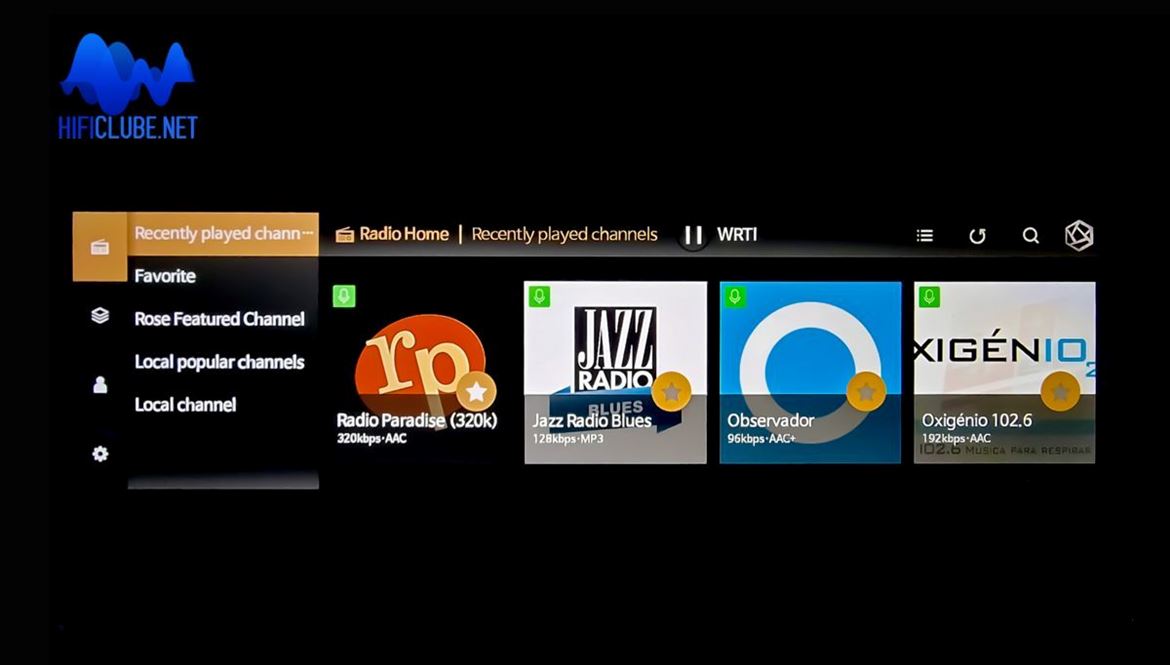 The quality of the stations varies from 96 kbps to 320 kbps (Radio Paradise). Most podcasts are in foreign languages, including Korean, of course. They are suitable for refining my German and what little knowledge I still have of Dutch. And they also play music.
Black Friday miracle
I began by listening to the RS520 with a pair of active JBL 4305Ps, connecting them to the Preamp output with a pair of customised cables (RCA/XLR). So far, without the assistance of the RS520 amplifier. You don't need anything else for desktop applications if you own a pair of active speakers. The sound quality is often very good, especially when using Roon or a Synology NAS as a source via DLNA.
…with Roon the sound quality is often very good…
Even when listening in the near field (just over 1 meter away), the breadth and depth of the stereo image never cease to amaze me, particularly with the exceptional collection of Israel Philarmonic Orchestra live concerts available on Rose Tube. The sound is generally excellent, except for the tribute concert to conductor Zubin Mehta, which has audible distortion. Even the Israelis fail occasionally!
But it would be the crime of the century not to listen to Supertramp with this Class AD amp driving a pair of Sonus faber monitors, just like I did with the RA180. From then on, I let Roon run free, and Music flowed uninterruptedly, with sound quality increasing as the RS520 warmed up.
Album gallery
x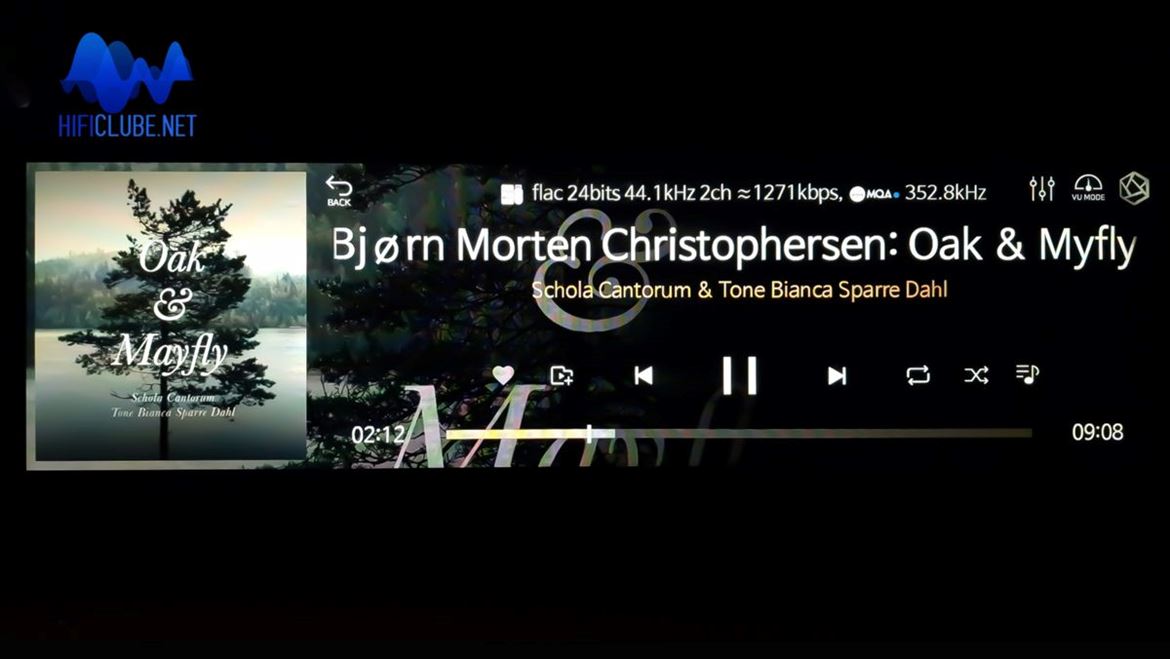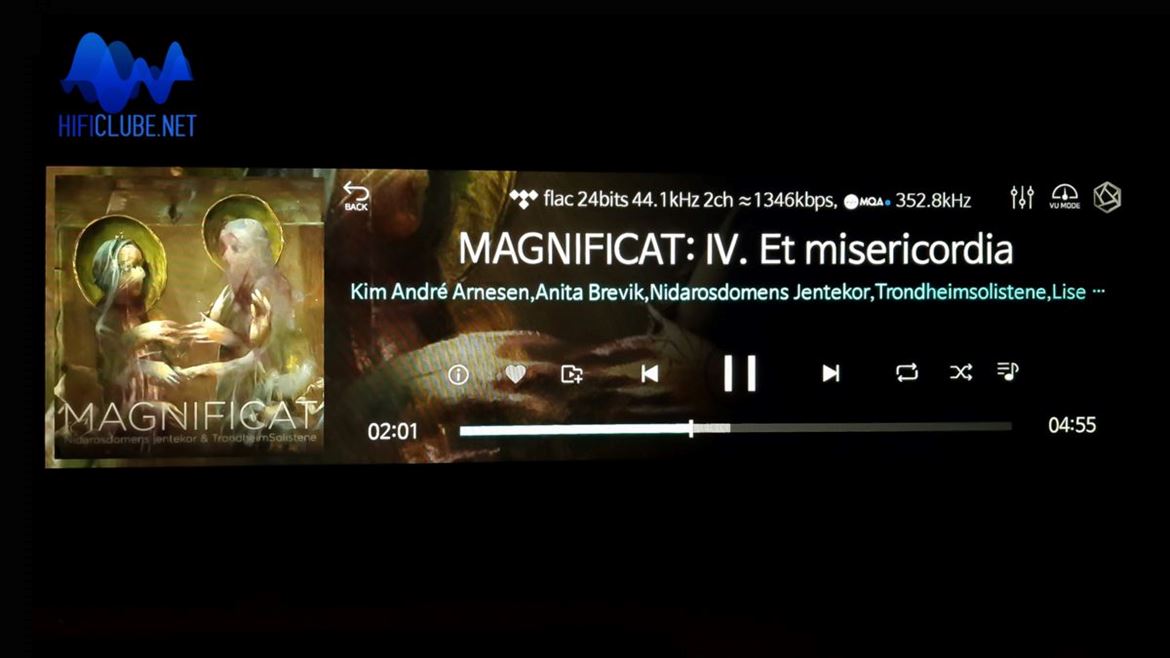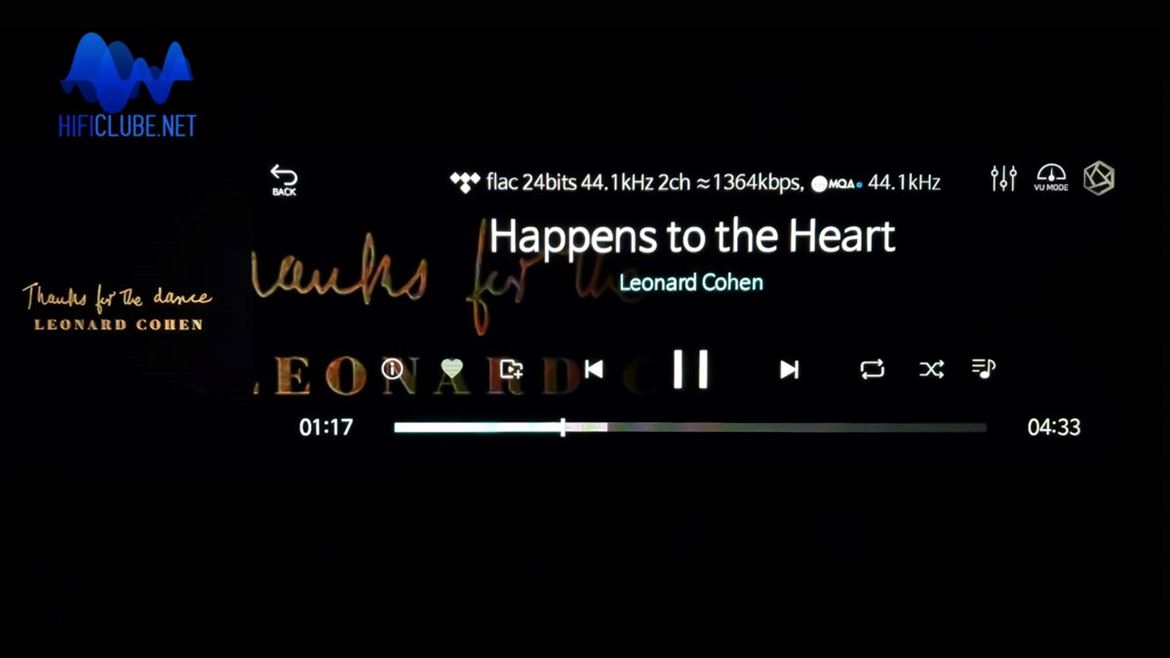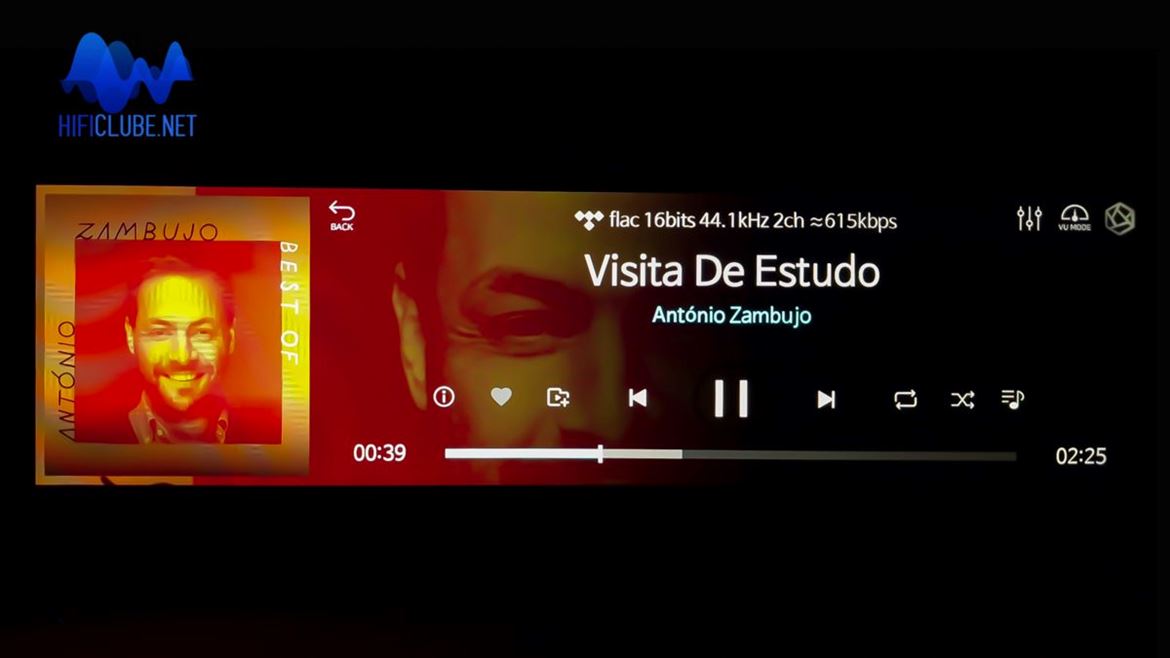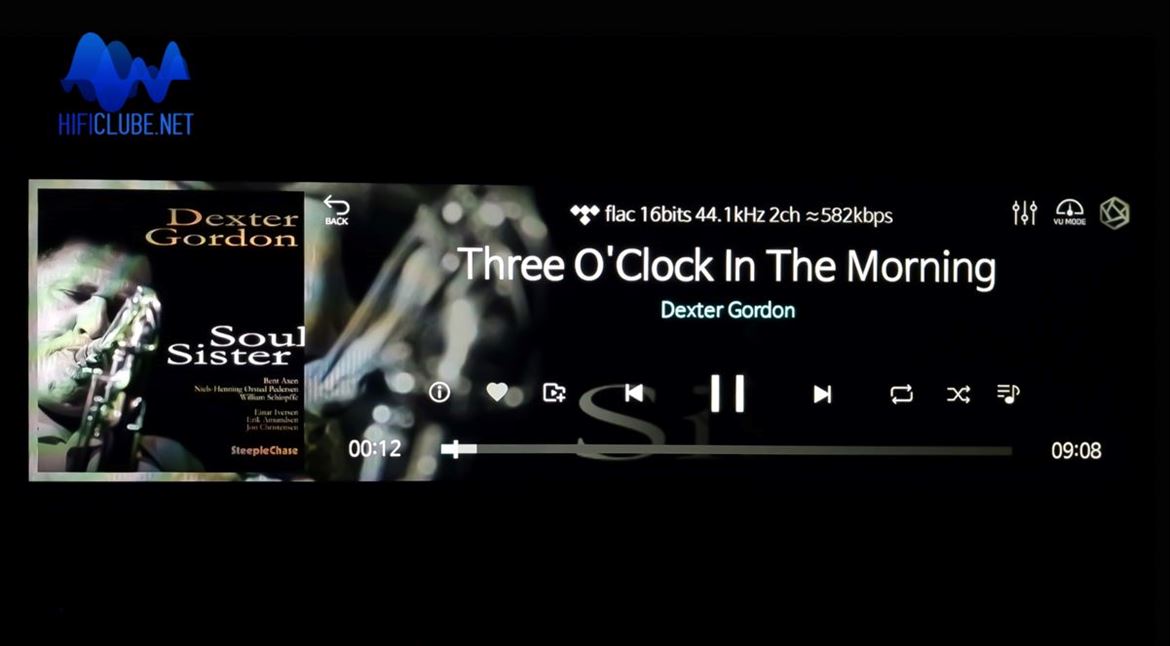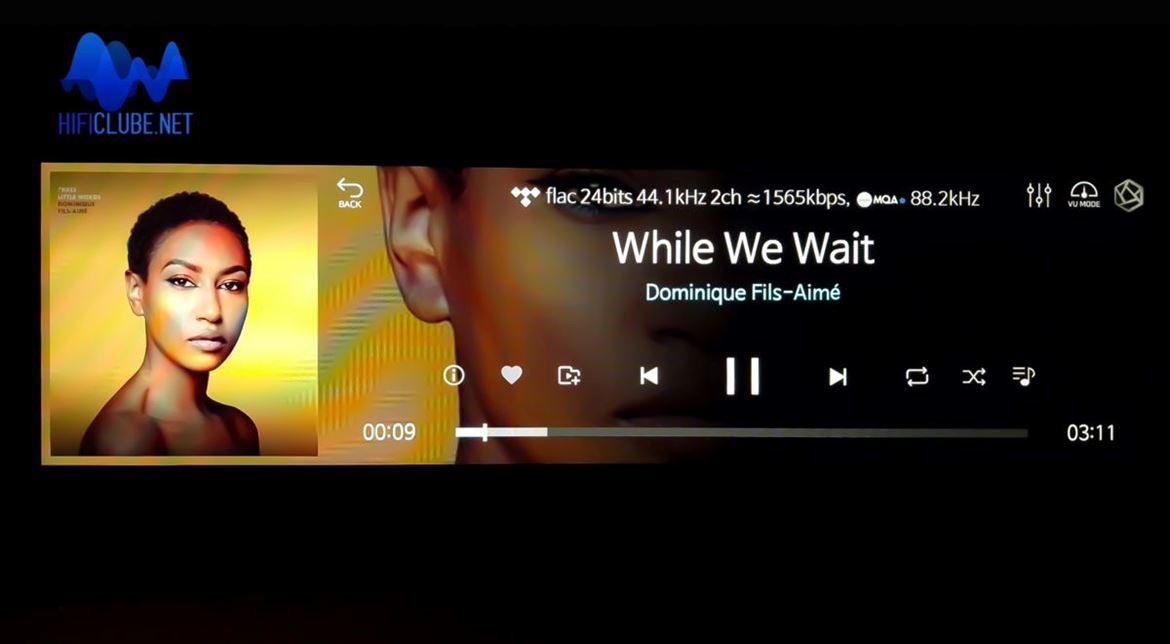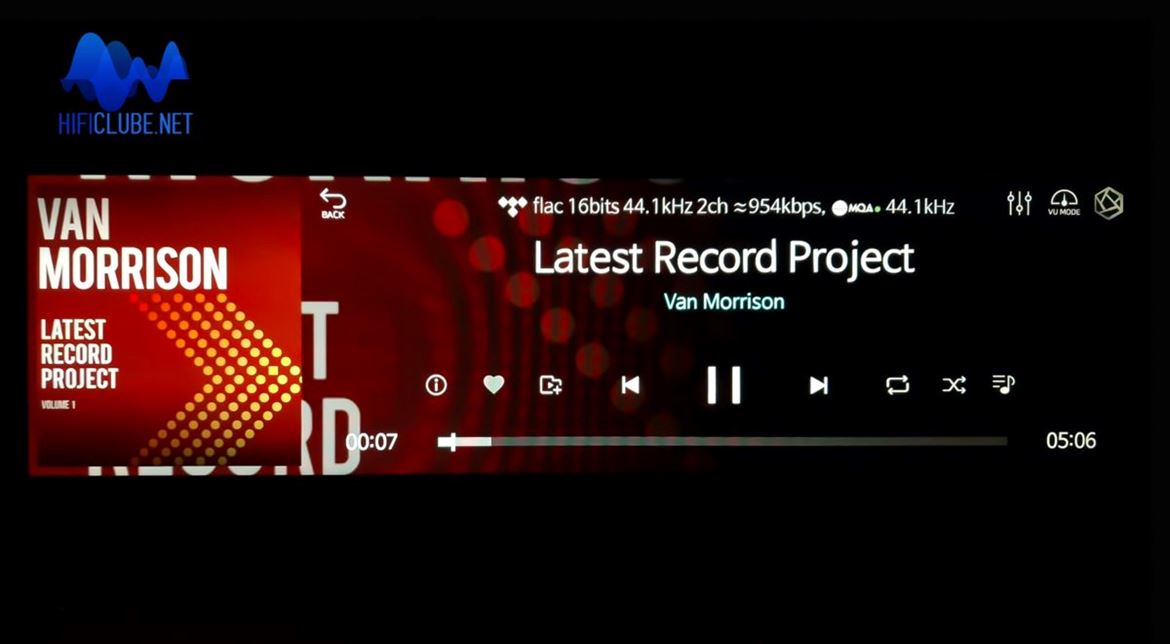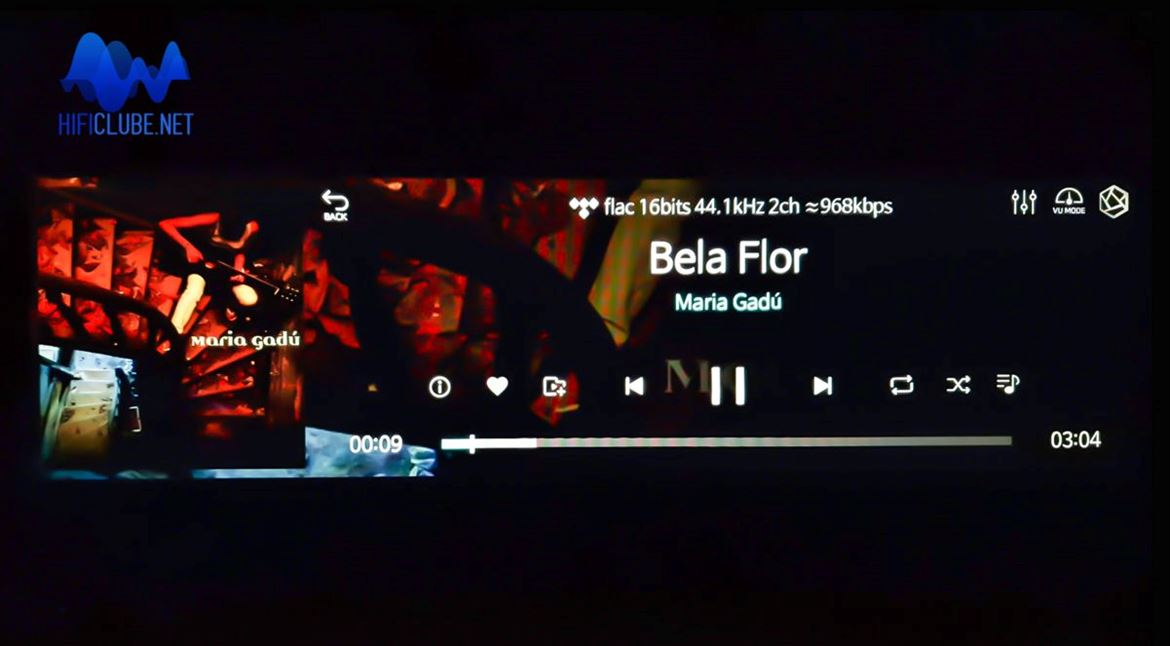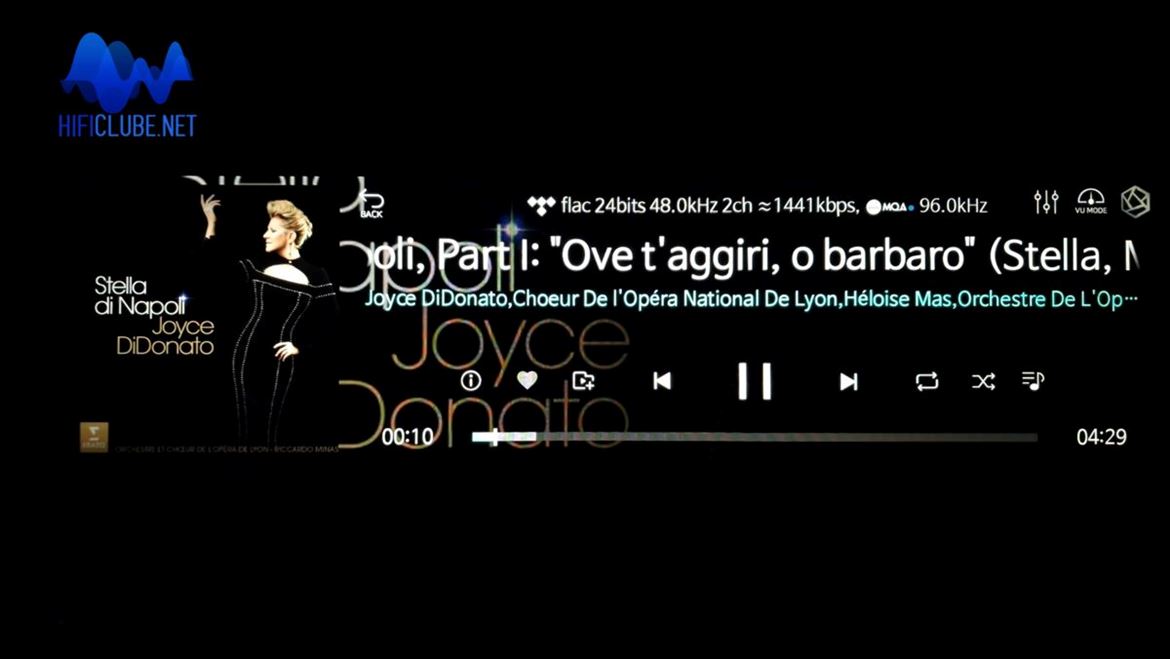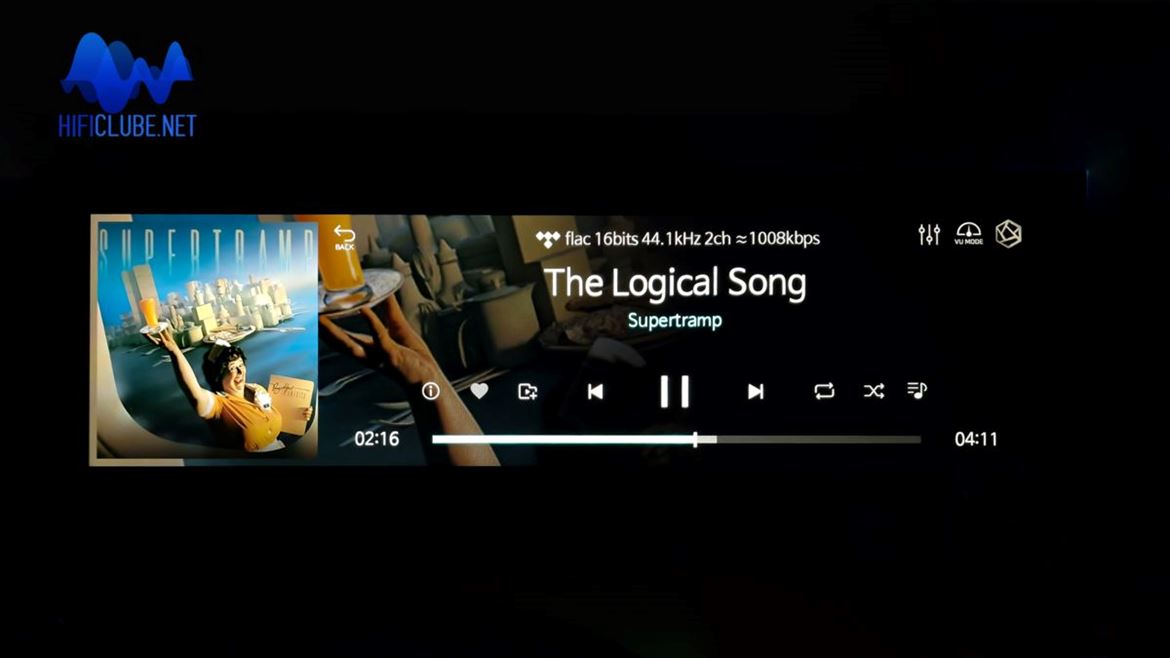 It's Christmas, which means I may not be able to resist buying it for myself as a gift since reviewers are also human.
High End for the people
HiFi Rose combined the RS150 and the RA180 in a single chassis for less than half the price. This is a commercial miracle that not even Black Friday will explain. It's Christmas, which means I may not be able to resist buying it as a gift to myself since reviewers are also human.
Legend has it that when the King caught Holy Queen Elizabeth of Portugal stealing bread to feed the poor, she answered, these are roses, my Lord! And then the bread turned into roses…