The new Ferrum Wandla DAC completes the state-of-the-art trilogy by HEM, a Polish company, that offers German quality at Chinese prices.
After three years of hard work, the outstanding outcome justifies its teasing name, derived from Wandler, the German word for converter. I was surprised to learn that they were not preparing after all to launch a streamer, which will be their 'Fifth Element'. Can't wait.
Wandla is a pure DAC and does not offer a headphone amplifier as the Erco, having been designed to work with the Oor. It can, however, be used as a preamplifier, driving an external amplifier or a pair of active speakers. When you use the Wandla as a preamplifier, you have the choice between analogue volume control (digitally controlled resistor potentiometer) or digital control (at DAC level). Always opt for the analogue control, it sounds much better.
Note: Before connecting it to an external receiver or preamplifier, be sure to bypass the volume and trim the output to 2 or 3 V though, as Wandla's 10 V can saturate the input circuit.
When the Wandla is connected to Oor, bypass the volume control too, and adjust the sound level with the Oor volume control instead, which has enough power to drive even the hungriest planar magnetic headphones. A pair of Sf Pryma dynamic headphones and a pair of Hifiman HE1000 planar magnetic headphones were used for this audition and completed the setup.
Wandla & Friends
In this analysis, I will focus primarily on the new Wandla DAC, integrated into a system comprising the Oor headphone amplifier and Hypsos power supply. All Ferrum models come with a 24V 'Walmart' type transformer power supply. The Hypsos power supply is an optional extra with audible performance benefits.
Note: HEM supplies a splitter (also optional) to power both units with only one Hypsos. However I was missing a cable, so I only used the Hypsos with the Wandla.
According to Marcin Hamerla, founder of HEM, the mother company with twenty years of experience in the digital realm, the SERCE platform has been redesigned to do the work of five chips, thus shortening signal paths, and the performance of the ESS Saber ES9038PRO DAC has been greatly improved with the new current-to-voltage converter.
The Wandla is compatible with DXD up to 786kHz and DSD256. And also, MQA 352.8kHz, although I heard through the grapevine that Tidal will soon be using the FLAC code as default with MQA facing financial problems. Interestingly, I found that Wandla is also compatible with native DSD512 (see photo below). Not that it matters, but credit should be given where it's due, even if HEM is more conservative in its specifications.

Gourmet filters by HQPlayer

HEM has selected only three of the seven filters available on the ESS chip: Apodising, Minimum Phase Fast and Linear Phase Fast. The other two filters: HQ Gauss and HQ Apodising (both 32-bit) were developed in collaboration with HQPlayer.

The differences are minimal when listening, as they are all virtually flat in the audio band. But with high-resolution files up to 192 kHz, HQPlayer's filters are my favourites, perhaps HQ Apodising more than HQ Gauss. Of the ESS filters, I also prefer Apodising too but in general all three ESS filters sound more 'digital' than HQPlayer's filters.

Note: All filters are upsampling types, so the Wandla does not offer bit-perfect conversion.

Dynamic Digital Filtering

Dynamic is not a new type of filter, but rather an innovative initiative from HEM, by allowing Wandla owners to vote for their favourite filters, the least popular will be replaced with new ones soon via online firmware updates. Think of it as a universal referendum where the power to decide rests with the people. But you could also see it as a way for HEM to keep Wandla users in line by extending the life of the device through constant updates.
Note: Before you vote, please note that the filters are not active on DXD, DSD and MQA files, so you should not hear any difference. Experiment with PCM files up to 192kHz instead.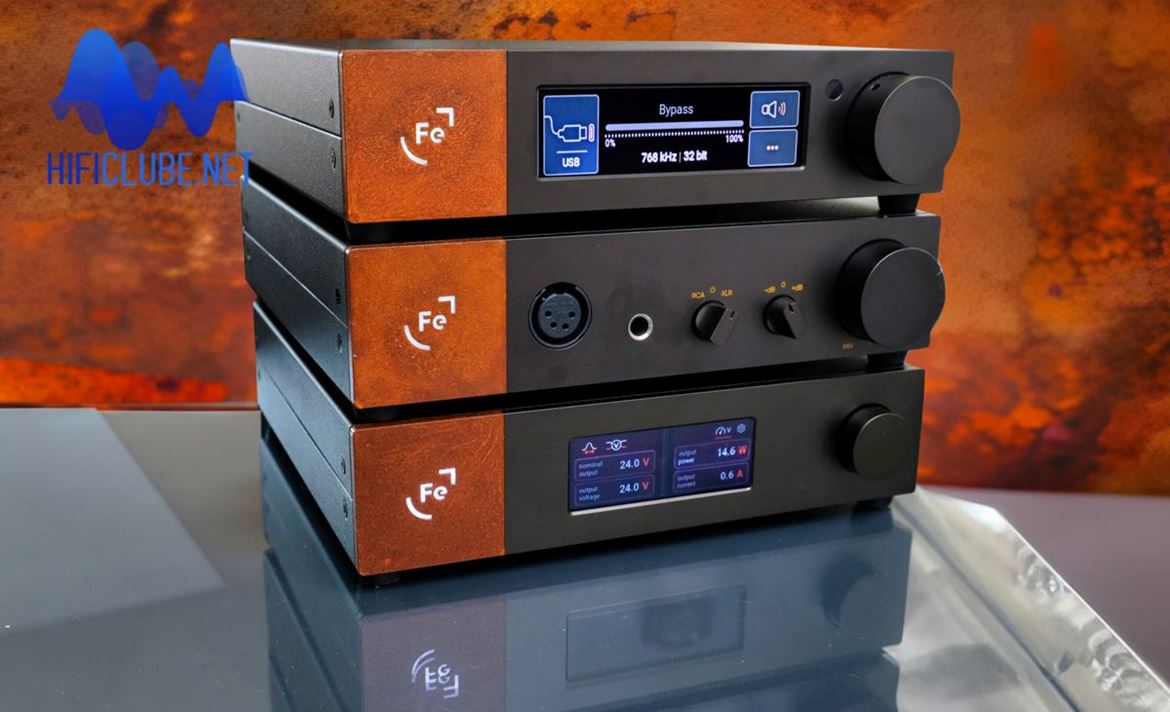 All alike, all different
All Ferrum models are presented in a common-size chassis and aluminium box, which is ideal for stacking. Internally, however, they are all different, depending on their job function, of course. However, what they also have in common is excellent component quality and PCB layout. The Wandla ARM processor is mounted on a separate, raised above the main board.
If the Wandla alone were housed in a larger case with a thick aluminium panel with countless buttons, a price tag of 5,000 euros or more would not come as a surprise...
There is an XLR output to drive an external amplifier, and the incoming analogue RCA signals are also balanced internally. From optical and coaxial S/PDIF signals to AES /EBU, USB-C and I2S - the digital input options are wide-ranging. USB-C and I2S support formats up to 768 kHz/32 bits and DSD512.
Wandla's clean and uncluttered fascia features the usual illuminated logo cut out on a rust-coloured square background (hence ferrum). The touchscreen display is new and a joy to use. Otherwise, it only has a volume control (and remote control with basic functions). It's as simple as that.
If the Wandla alone were housed in a larger case with a thick aluminium panel with countless buttons, a price tag of 5,000 euros or more would not come as a surprise, given its advanced features and specifications. 
Listen at will
As primary sources, I used a Hifi Rose RS520 (in streaming mode only) and an Eversolo DMP-A6 Master Edition (also exclusively as a Streamer), connected via USB for maximum resolution (both HDMI outputs proved incompatible with the Wandla). I also used my PC with JRiver software to play PCM 786kHz and DSD 512 files stored on a hard drive.
My Oppo 95EU CD/SACD/BluRay player has an HDMI output that I used successfully with a Bryston DAC for playing DSD files. However, for some technical reason, it proved incompatible with the Wandla too, so I used the SPDIF coaxial connection instead (up to PCM 192kHz). I later learned that the I2S connection seems to work fine with PS-Audio CD/SACD players. I have not tried it, though.

Note: I2S (Inter IC Sound) is a digital interface via HDMI. It's not the same as ARC (Audio Return Channel), which is also available on the Wandla to connect to the TV via HDMI. The advantage of I2S is that it can transmit DSD (.dsf and .dff files) in both two-channel and multichannel formats. There is no universal standard, so it doesn't always work. The Wandla offers the possibility of configuring this input, which I tried unsuccessfully. I need some clarification here, please.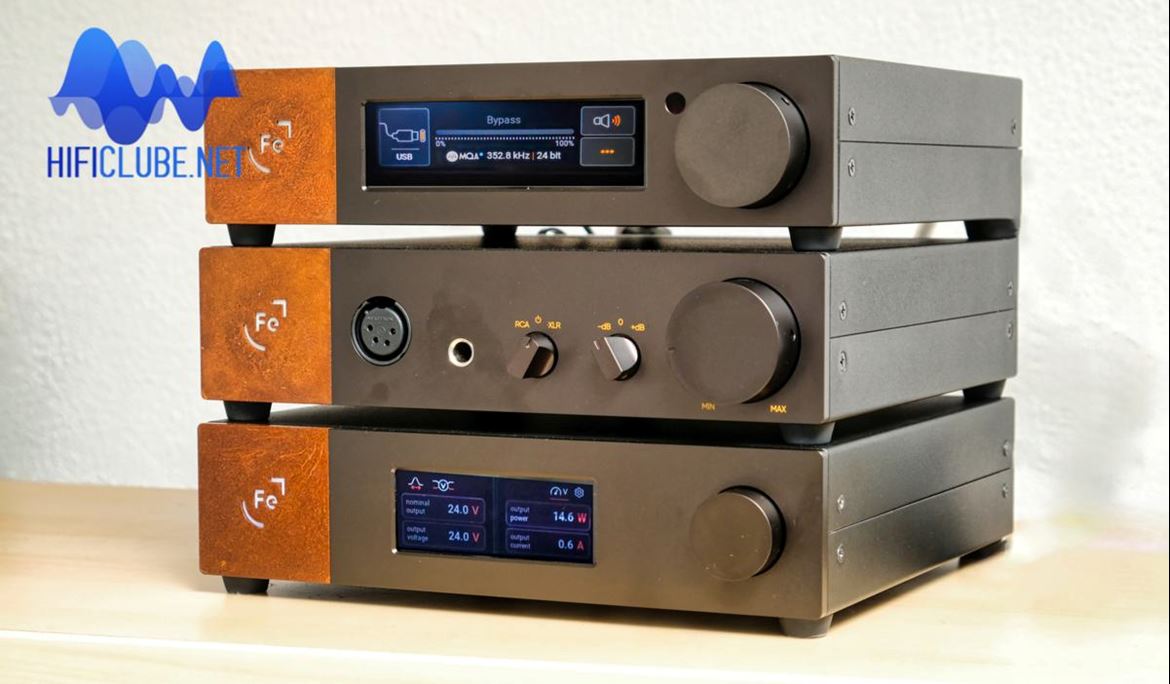 Roon Certified
1. Install the Windows ASIO Driver v1.1.0 for Wandla.
2. In Roon, go to Settings/Audio
3. The Wandla will show up as both Wandla and Ferrum Audio Asio.
Select the latter. The former uses Wasapi protocol, which works perfectly but has limitations in terms of resolution and can only handle DSD files via DoP, limited to DSD256. The second uses the Asio protocol, which guarantees the highest possible resolution up to DSD512.

Wandla+Hypsos is one of the best DACs I've ever heard and the best in the 5,000 euros price range.
The Wandla is as neutral and transparent as a DAC can be which also means it boasts low harmonic distortion and very low jitter. Neutral doesn't necessarily mean bit-perfect, as it internally upsamples all signals while the frequency response also depends on the selected filter slope. By neutral I mean that it doesn't introduce any 'digital' colouration, especially with the HQPlayer filters engaged, which sound to me more analogue-like.
Wandla+Hypsos is one of the best DACs I've ever heard and the best in the 5,000 euros price range.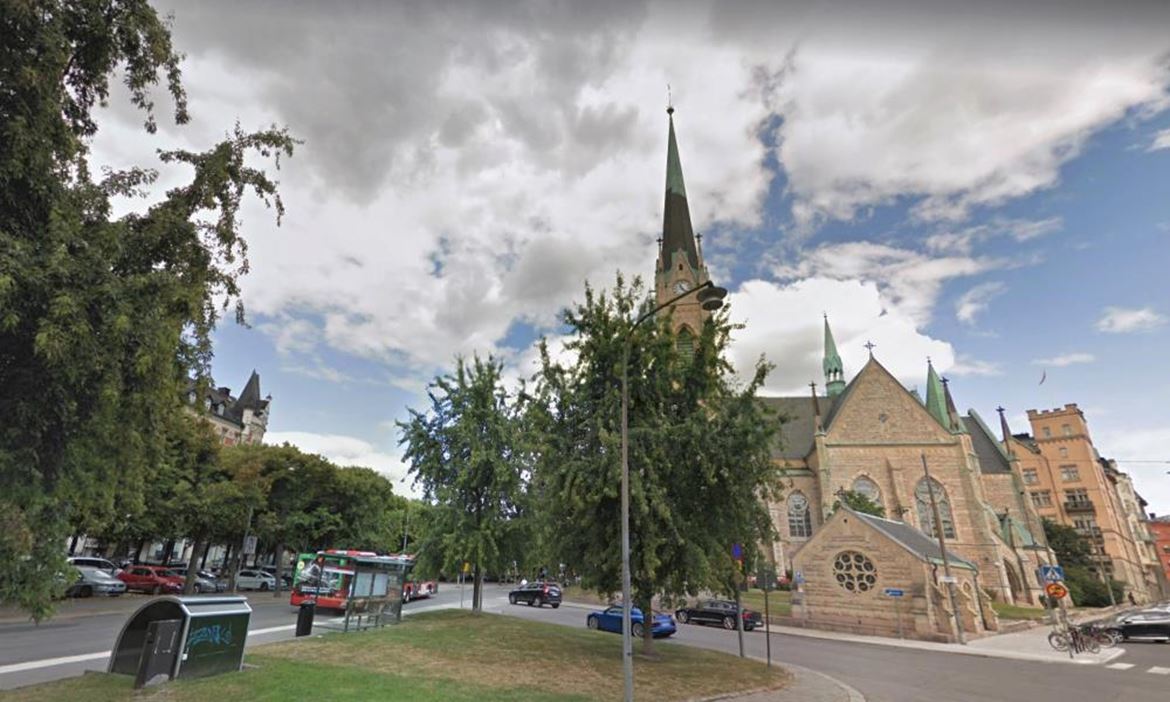 The mystery of the bus stop
In my reviews, I always start the auditions with 'Frojda dig, du Kristi brud' (88.2kHz version from HDTracks) sung by soprano Marianne Mellnas. Let me explain why once again.
'Cantate Domino' by Proprius was recorded in 1976 in the neo-Gothic Oscar Church in Stockholm, probably at night to avoid the traffic noise in the area. Nevertheless, there is still some background noise, which some attribute to Pearl TC4 microphone preamps, others to the Revox A-77 tape hiss or even the organ fan, the most plausible explanation being the air moving inside the church.
However, at 0:54, and for a few seconds, you hear what sounds like a bus stopping outside, then starting up and slowly driving away. I went to Google Earth and found there is a bus stop nearby! (see photo).
Therefore, the bus could very likely be the source of that faint mysterious background noise. But not all DACs give it away so easily, only those with very high resolution (and a pair of fine headphones).

The Wandla now belongs to the elite group of DACs that allow us to hear the 'bus' clearly, joining the ranks of dCS Bartok, which also means we can hear more of the music and the environment in which it was recorded. Isn't that what we all want from a DAC: reality, or the closest approach to it?

Up, Up and Away
Next track I played was 'Et Misericordia' from the wonderful Magnificat by André Arnesen (2L), performed by the female youth choir of Nidaros Cathedral, arranged in an arch on the altar steps, with the Trondheimsolistene Orchestra in front and soloist Lise Berg slightly elevated in the middle, to confirm that the Wandla reproduces MQA 352.8kHz via Roon. Check.

Followed by "Freddie" from the double album Audiophile Jazz Prologue III, "When Acoustic Jazz Music Meets High-End Audio", by Kent Poon, recorded in PCM 384kHz. Check. Then I upsampled the same track with JRiver to confirm Wandla's maximum resolution: PCM 768kHz. Check.
While still using JRiver, I listened to Mahler's 5th, by the Budapest Symphony Orchestra conducted by Ivan Fischer, recorded in native DSD256. Check. Then I upsampled the track to DSD512. Check. In this case, higher than the manufacturer's specification (DSD256).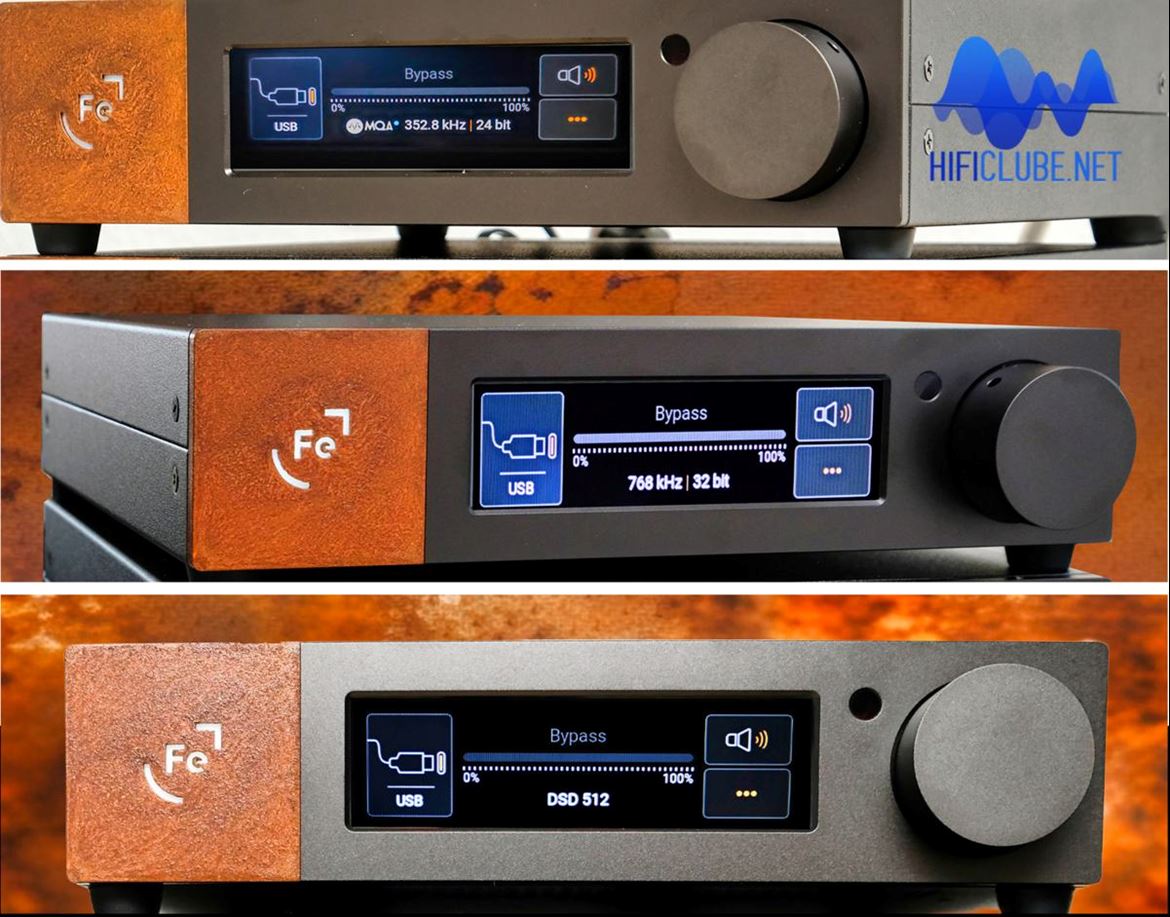 The Wandla passed the ordeal with flying colours. All tracks sounded as perfect as I remember listening to them with the best DACs in the world. And from then on, I let Roon select the music, regardless of genre or native resolution and indulged myself for hours, just going with the flow of music when pace and rhythm, more than dynamics, tone or detail, are of the essence.

We're only halfway through, but Wandla is already shaping up as HIFICLUBE DAC OF THE YEAR 2023. I might hear a better one yet, before the year is out, but not in this price range for sure. Not even close. Highly recommended.
Product: Ferrum Wandla DAC
Price: 2.795 €
Distributor (Portugal) AJASOM