Advertising and true performance seldom coincide. Like dreams and reality. In the case of Naim Uniti Atom it comes so close one wonders what the catch might be.
The new Uniti Series comprises three all-in-one players and a server: the reference Uniti Nova, the CD playing and ripping Uniti Star and the Uniti Atom; the Uniti Core hard-disk music server completes the range.
The Uniti Atom presently under test is a triumph of modern industrial design, functionality and performance, with a sound quality that is a true statement from the company that gave us the …'Statement'.
The Atom is roughly the size of a stack of 20 LPs, if you are old enough to know what I am talking about
The amplification circuitry is borrowed from the Nait 5Si, so they say. Well, to my ears there's more of the 'Statement' alacrity in it than just meets the eye: the heat sinks, for one. And that same sense of solidity if not size and weight: 95 mm x 245 mm x 265 mm (H x W x D) and just 7 kg.
Fallin' in love
I saw the Atom first time in Munich, at the Highend 2017 show, and I fell in love with it, there and then. It's the kind of gear that grabs you instantly. And it's not just a matter of taste, the Atom is in a league of its own.
You'll love to play with the oversized top-mounted illuminated quasi-flywheel that drives the analogue domain volume control. And to watch the full-colour 5-inch glass LCD display that integrates seamlessly in the front panel and is movement sensitive in conjunction with the central hub.
These and other design features join to convey a unique style to the Atom that oozes class and originality. Naim went as far as hiding the Wi-Fi and Bluetooth antennae inside to preserve the aesthetic.
Form and function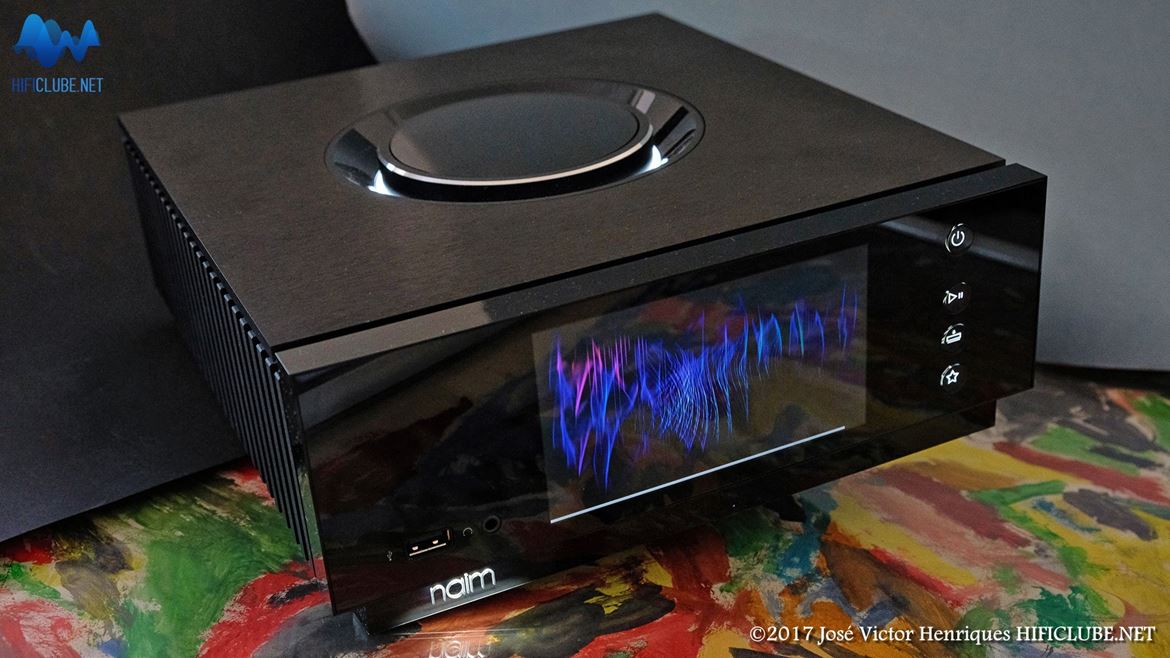 The display will show you the album art in glorious colour followed by legible album/track info, not the Uniti Qute 2 boring greenish text of yore. And also a menu tree to help you get through the many functionalities. The icons are so clear one feels tempted to activate them by touch. Hey, Naim!, a touch screen would have been nice too. But you can switch from album cover to info by just waving your hand. Cool.
Hey, Naim!, a touch screen would have been nice...
Truth be told that in a dark room some might find the LCD a little garish. And no, you cannot turn it down, like you can the logo, the illuminated buttons and the central hub; neither can you switch it off to concentrate solely on the music.
Of course, you can always close your eyes. Beware, though: do it and you'll miss the display fireworks. I did.
A whiter shade of pale
The clean fascia sports a useful type A USB front port and headphone output on the left of the display; and on the right four backlit touch buttons illuminated in a slightly whiter shade of pale than the brighter slightly recessed Naim logo underneath that splashes the light below: power on/off, play/pause, input and favourites. All the correlative functions show up on the display to be selected individually leading to further options.
DSD via coaxial
The rear is cluttered with all sorts of analog and digital connections that immediately give away the Atom's 'all-in-one' persuasion.
From left to right we have the floating mains cable socket, the speaker terminals (it only takes 4 mm bananas, no spades or naked cables); Ethernet connection and a second USB type A port; optical (96/24) and coaxial (24/192 and Dop 64s from e.g. an Oppo player) digital inputs; analog input for an external source with selectable sensivity (1v, 2.5 v and 6v); a volume controlled preamp output for connecting to an external amplifier or active loudspeakers and a ground floating switch.
An galvanically isolated HDMI ARC input comes as optional at an extra cost of 100 euros, in case you want to use it to boost your TV audio performance. I haven't tested it so I cannot, er, attest to any lip sync issues, which by the way can be fixed with the app. Thoughtful, indeed.
Sitting at the wheel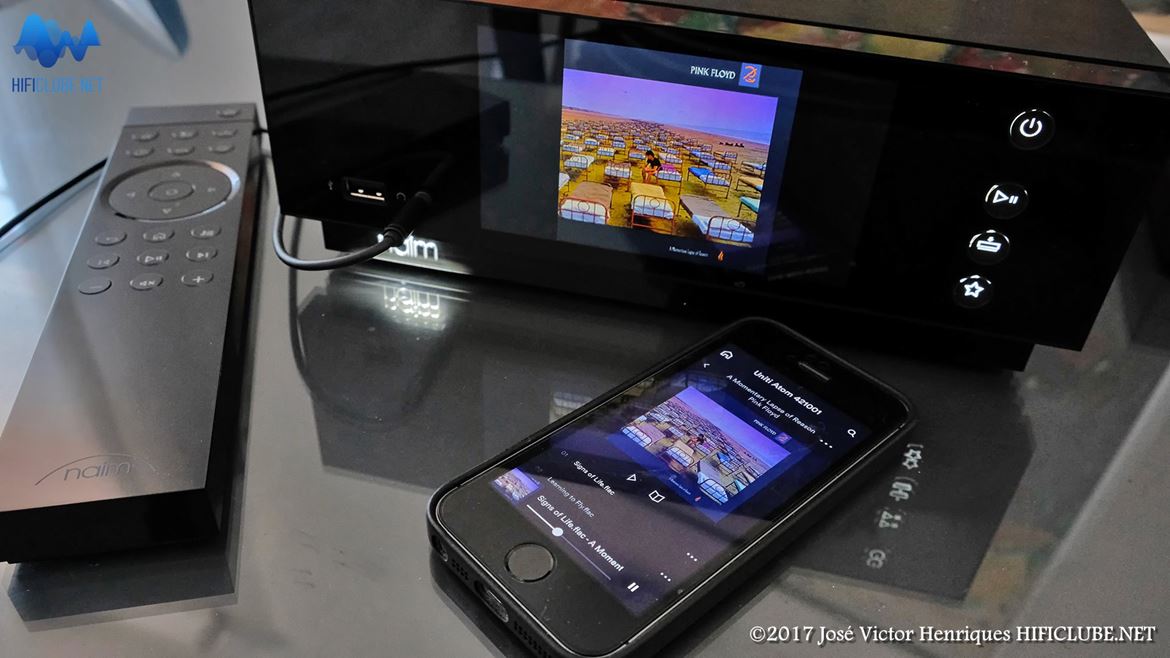 You can either use the ergonomic backlit remote, or the free Naim app that will give you total command. Like getting info about the file sampling rate, which doesn't show up on the display. Once you get used to the app installed either on your smartphone (iOS and Android) or iPad there's no going back.* It also allows you to pair up other Naim units if you fancy a multi-room system.
… 'sitting' at the wheel to drive the dashed circle of light volume control is as irresistible as driving a Rolls...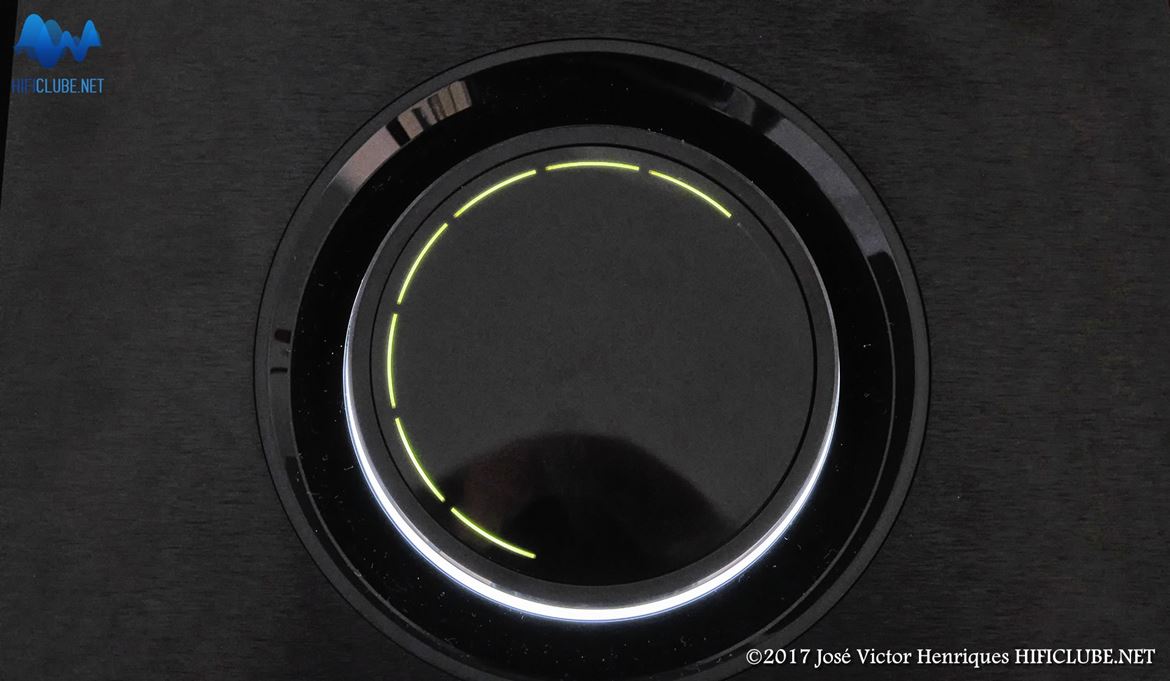 With just one caveat: 'sitting' at the wheel to drive the dashed circle of light volume control is as irresistible as driving a Rolls. It even lights up automatically before your hand touches it.
Although I haven't been able to 'wake it up' from stand-by just by waving, as I was led to believe by the technical descriptions. For that you still need to press the power button. Which is only logic: you wouldn't want it to 'wake up' every time you passed by.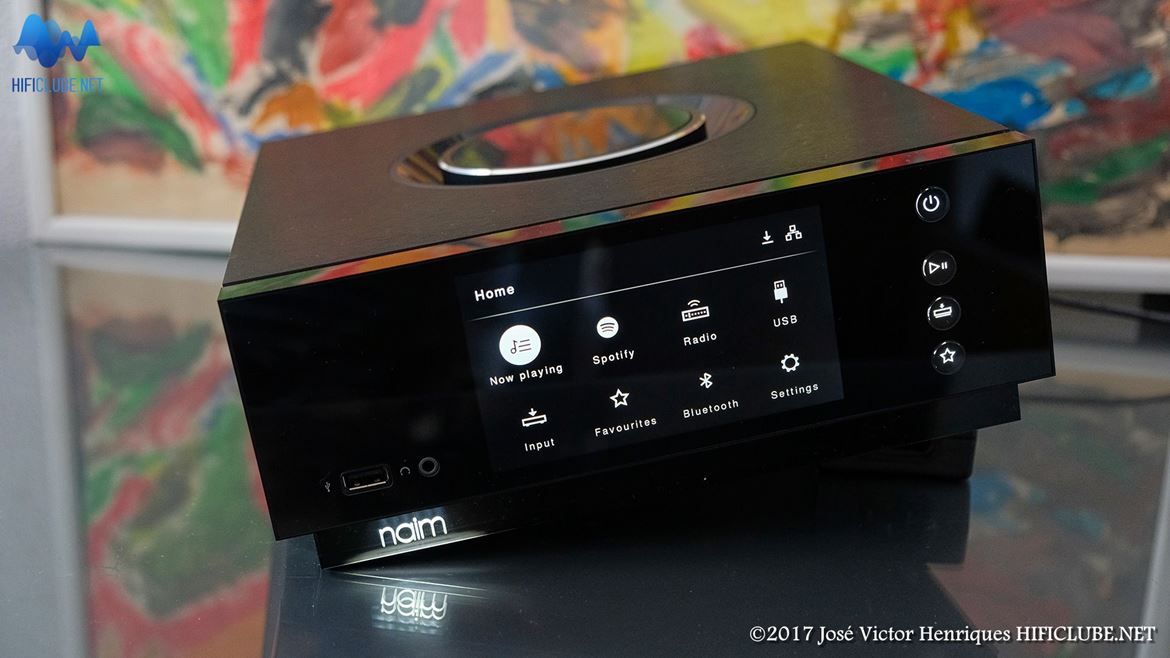 *Note: It's weird that 'Servers' or 'Tidal' do not show up on the display menu tree, like 'USB' or 'Spotify', so you cannot access them directly with the remote only with the app. Or maybe I am missing something here…
Black magic power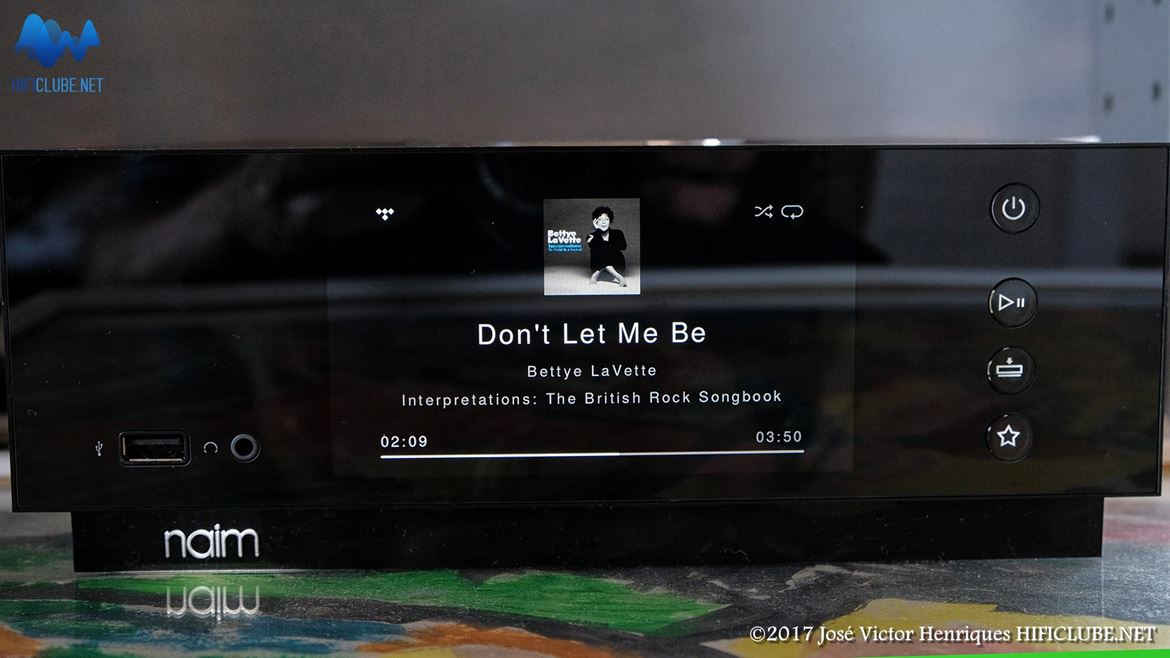 Naim declares a conservative 40 watts per chanel into 8 ohms. But given Naim's tradition for gutsy power supplies you should expect a lot of current to go with it, although it clips earlier than I thought (the display informs you of the overload when it happens). Take a peek inside to see the substantial toroidal, which is at least the size of a 'Serra da Estrela' cheese, a Portuguese specialty, and swathed in linen bands too…
I had a pair of Boenicke W8 running in my studio for another test and gave it a try. Boenickes are low in sensitivity, but that did not seem to be a problem with the Atom. Music flowed unhindered and unimpaired by audible distortion or colorations at reasonable levels. The Atom made the W8 sound almost like an easy load as if it were a more powerful amplifier.
You 'Naim' it!
Unlike the Mu-So and Mu-so Qb that preceded it, the Atom is of the speakerless 'all-in-one' type, and with the right loudspeakers the bass lines are so clean you'll find yourself playing air-bass guitar.
…bass lines are so clean you'll find yourself playing air-bass guitar…
I got very good results with both a pair of Sonus faber Concertino and a pair of active Focal XS Book, the latter driven by the preamp output which is a little less assertive and warmer toned when driving third party amps than with its own amplifier section, as I found out when I used it drive similarly powered amplifiers.
As an integrated, the overall feeling is one of transparency and good rhythm&pace. The balance is on the dry side of neutral, which further contributes to the bass articulation and definition, yet it never lacks in harmonic content or dynamic wallop.
The meager 40W specification is quite deceiving, you'll be amazed at how much real world power the Atom can muster
The midrange strives on clarity and transparency, but on bright and high-contrast musical landscapes sourced from my Synology NAS and Tidal, I could live with some more texture and body, while the highs sometimes sounded a little overexposed, albeit never to the point of being overblown.
Since both USB inputs sounded so composed and balanced, as did the coaxial input too, I wondered if the router supplied by my network provider was to blame. And indeed it was. I connected the Synology and the Atom via Ethernet cable to an Asus AC2400 Dual Band Gigabit router, and the sound was now similar in character to the USB input.
Naim is well known for its timing and pace, and the Atom is no exception. Textures? Dynamics? Speed? Resolution? Minute detail? Presence? Subtlety? You 'Naim' it!...
All in good measure, considering the Atom is just a lifestyle desktop Streamer/DAC with an amplifier section on the side. Lifestyle it may be but the Atom is nothing if not pure highend stuff.
And the headphone amplifier is no slouch either, driving even difficult loads like the Hifiman HE1000 with finesse and aplomb from its 3.5 mm front output. You'll have to step on the pedal though as 'planar magnetics' are power hungry.
If you need more power try the Nova which at double the size is half as pretty and lacks the aesthetic balance of the standalone Atom
No computer needed to play DSD files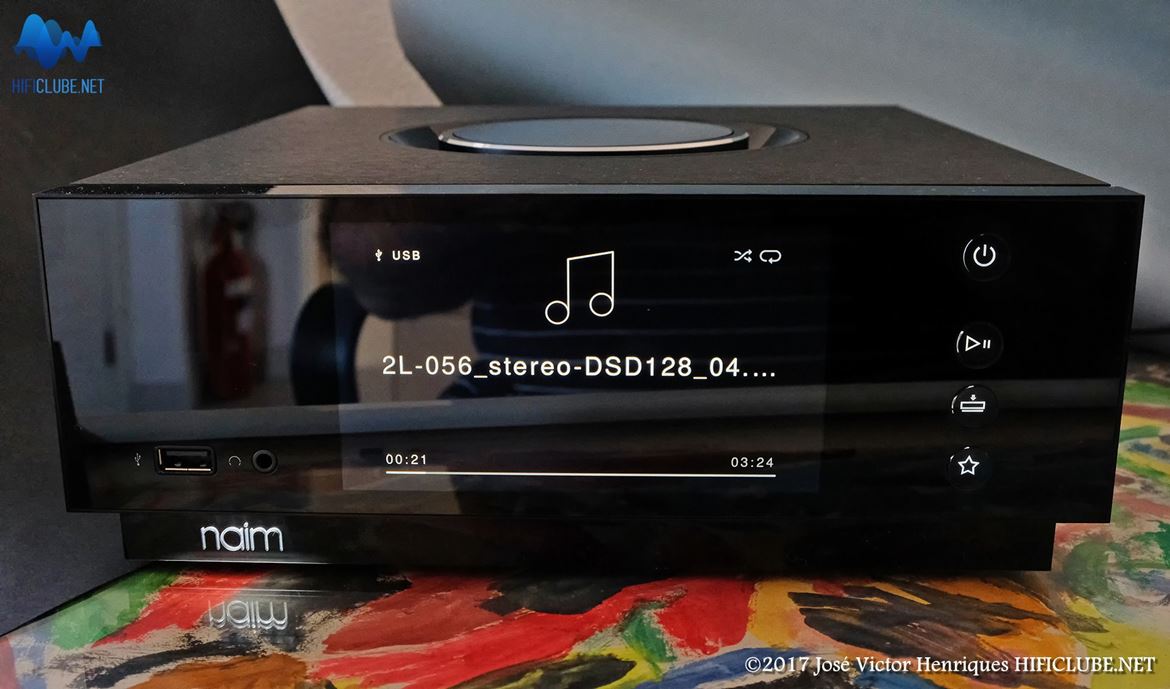 The Atom wears and elegant black tuxedo and boasts a fine integrated amplifier, a streamer and a DAC being quite capable of organizing and playing back USB stored music up to 32 bit-384kHz and DSD128 with superb sound, even though it downsamples everything to 192kHz, while the analog inputs are redigitised to 96kHz.
One wonders why would anyone need to buy more costly separates
It is also compatible with Google Chromecast, Tidal, Spotify Connect, and has Internet radio built-in plus AirPlay and Bluetooth aptX HD for wireless multi-room streaming.
All this without the need for a computer, guys! One wonders why would anyone need to buy more costly separates.
Connected via USB to an external Iomega Ego hard-disk and a Synology NAS via wired Ethernet, full to the brim with music files, the Atom app surfed the contents recovering most of the metadata (not all covers could be retrieved) and all of the sound in glorious high resolution.
I finally stuck a flash drive in the USB port with a personal selection of PCM hi-res files, also including DXD and DSD files, and it worked just fine at all the sample rates covered by the manufacturer's specifications.
MQA missing in action
Does the Naim Uniti Atom really lack anything at all?
Well, for starters MQA, which is becoming a trend these days. And although it is debatable whether MQA is really an important audio asset rather than just marketing hype, throwing it in as an extra couldn't hurt.
The Atom recognizes Tidal MQA Master files as either 44,1 or 48kHz-24 bit (non MQA are all just 44,1kHz-16 bit). But does not unfold them to the original master sample rate. Since the Atom is upgradeable and updateable ( I installed a firmware update during the test), I urge Naim to follow the MQA path sooner than later. However, I concede that playback of MQA-flac files does not seem to suffer unduly when compared to what you get from MQA-ready DACs. A finding that will fuel the MQA debate, no doubt.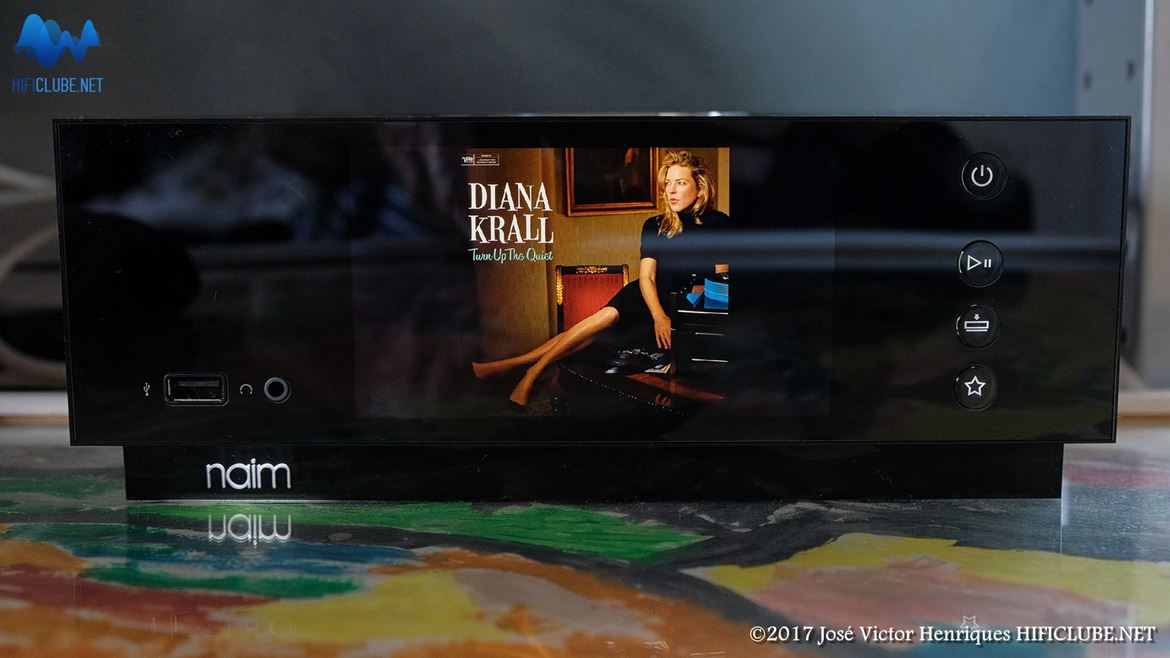 The Atom somehow manages to sound great no matter what you throw at it, from MP3 (e.g Naim Internet Radio at 320 kbps) and Red-Book files to DXD and DSD. And it's beautiful to behold and a joy to use. The WAF is very high. And I mean my wife, who said: 'Can we keep it, please!'.
The Naim Uniti Atom is strongly recommended by Hificlube. It might seem costly at 2,199 euros, but it offers so much in terms of design, functionality and performance, it merits a 'Best Buy' too.
Note: review written in English at the request of the Distributor Esotérico.
For more information: