In NY these are the last and most certainly not the least places never to be missed: the Met, one of NYC most-visited attractions that presents 'the best of human creativity from across the globe in the last 5,000 years'; and the MoMa with its collection of modern art that 'fuels creativity, ignites minds, and provides inspiration'.
Now you must add the WOM to the short list of places you have to visit before you die. The WOM is a multi-million dollar townhouse in trendy Soho, Manhatan, which exhibits the former Fine Sounds Group collection of hifi luxury brands: Audio Research, McIntosh, Pryma, Sonus faber, Sumiko, Sumiko Subwoofers and Wadia, globally presented as THE ART OF SOUND EXPERIENCE.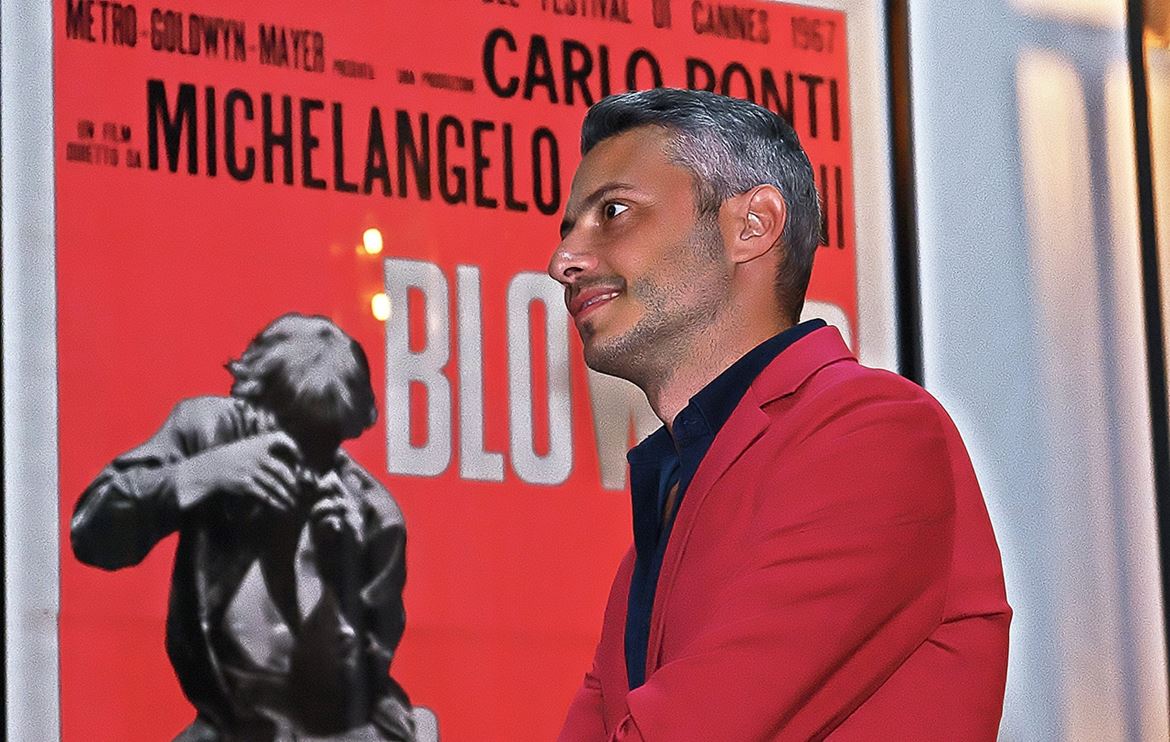 In 'The World Of McIntosh', Livio Cucuzza plays the role of Hermes, the greek messenger of gods, whose statues you can also see at the Met, the go-between in the opposing worlds of mortals and the divine to lead 'discontinued audio souls' on their way to afterlife.
Most likely Livio visited the Met and the MoMa to fuel his inspiration to redesign and bring back to life some iconic memorabilia we all have cherished and enjoyed for so many years, like the Sonus faber Ex3ma (see Related Articles) and ARC Galileo Series, which I have tested for HifiNews, and the new Reference 6, a perfect blend of modernity and respect for tradition, and also his most recent out-of-the-box - literally - creations: Lilium and Il Cremonese; or the Pryma collection of luxury headphones, all in collaboration with Dr. Paolo Tezzon. And also the radical clamshell design of the Wadia Intuition DAC-amp.
The WOM is both a museum of hifi iconography and a gallery of modern art luxury audio design, building upon the heritage and tradition of its individual brands, while at the same time igniting our minds with a refined sense of modern style 'collaborating to bring visitors an unprecedented sensory experience', thus turning WOM into WOW!...
Mauro Grange (and Charlie Randall, who could not be present), are the contemporary 'Maecenas' of audio and art in New York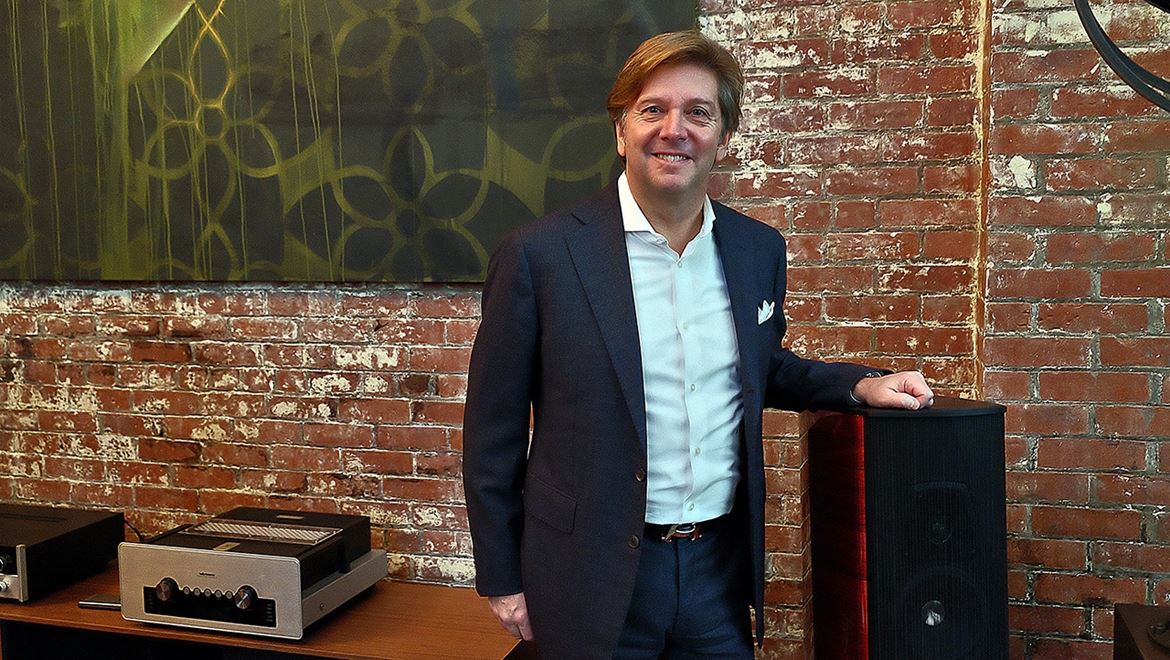 Mauro Grange, CEO of World of McIntosh, said (and I quote from the press-release):
'Our goal is to help educate people about the profound difference an ultimate quality audio system can make in their lives. The best way for us to do this is to simply let people experience it for themselves, with all its power and emotional connectivity.'

Charlie Randall, COO of World of McIntosh and President of McIntosh and Wadia, added:
'We want to provide consumers the ultimate home audio experience – something just beyond an equipment demo. Whether you're a longtime audio enthusiast or just starting to learn about the art of quality sound, the WOM townhouse and Experience Center will allow you to fully understand how luxury audio can enhance your lifestyle'.
The WOM Townhouse in Soho
(Description partly based on the excelent WOM website)
'The WOM marque is used to create a bold and iconic pattern that simulates sound waves, and ties the concepts of sound and movement together.This pattern also serves as a timeless key visual that allows the brand to stand out regardless what image is used.', according to Paz Molina Torres, the young (and pretty) designer who created the logo and webpage for the rebranding of Fine Sounds Group as the new World Of McIntosh, which won the FWA Site of the Day and CommArts Web Pick of the Day, and really begs to be seen.
The WOM 4-storey brick-and-mortar townhouse in 214 Lafayette Street, New York, is now home to a totally new concept dedicated to the fruition of luxury audio. It's neither a hifi shop nor a showroom. It is an invitation only cultural venue where you can attend a live performance, see a movie premiere and enjoy a 'never-before-seen sound experience', while having a meal and a drink, or being lectured on art, literature, politics and even psychology by invited savvy specialists in each area of expertise, who wish to share their knowledge with visitors and guests. The Townhouse showcases all sorts of art – from auditory to visual. From modern painting to timeless audio art with dedicated spaces for each of the WOM brands.
Fully equipped with amazing sound systems (even in the interior heated swimming pool!), and with a theater seized screen, it allows you to watch the Grammy's, the US Open finals or the coming Super Bowl in style.
The Townhouse is also open to charity events and you can request a full WOM experience, or just schedule a tour by contacting Franz Stuhlpfarrer, the concierge, who will guide you.
In a New York state of mind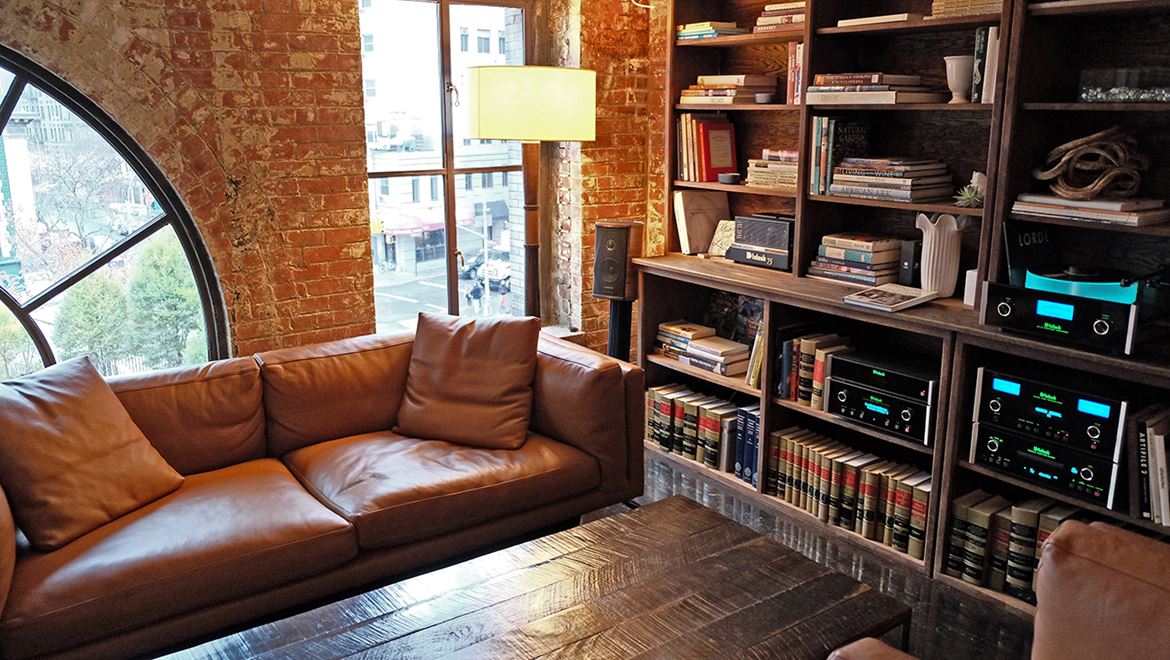 The moment I was welcomed into the WOM by Mauro, I instantly got 'in a NY state of mind'. I felt as if I could bump at any minute into Carrie Bradshaw in a white Tutu and Manolo Blahnik shoes, a champagne glass in her hand, attending a social event with her friends, all sporting a pair of Pryma headphones around their pretty necks. Or a tipsy Samantha, you naughty girl!, in a Valentino red skirt flirting with a tall handsome Italian named Lilium.
Alas, I wasn't so lucky as I was joined instead by a not so glamorous, albeit illustrious and lively, group of hifi critics notwithstanding, notably the usual suspects: Alan Sircom, Ken Kessler, Michael Fremer, Doug Schneider and many others from Europe, including my dear friend, and omnipresent in my hifi life, Ricardo Franassovici (it's been 30 years, since we first met in Paris, a city now sadly under the constant horror of terrorism and religious fanaticism!).
With Ken and Michael leading the conversation at my table. You really have to spend some time with these two guys and listen to a panoplia of themes and amazing funny stories, told in a stand-up comedy style, albeit seated. Seinfeld wouldn't do any better than this...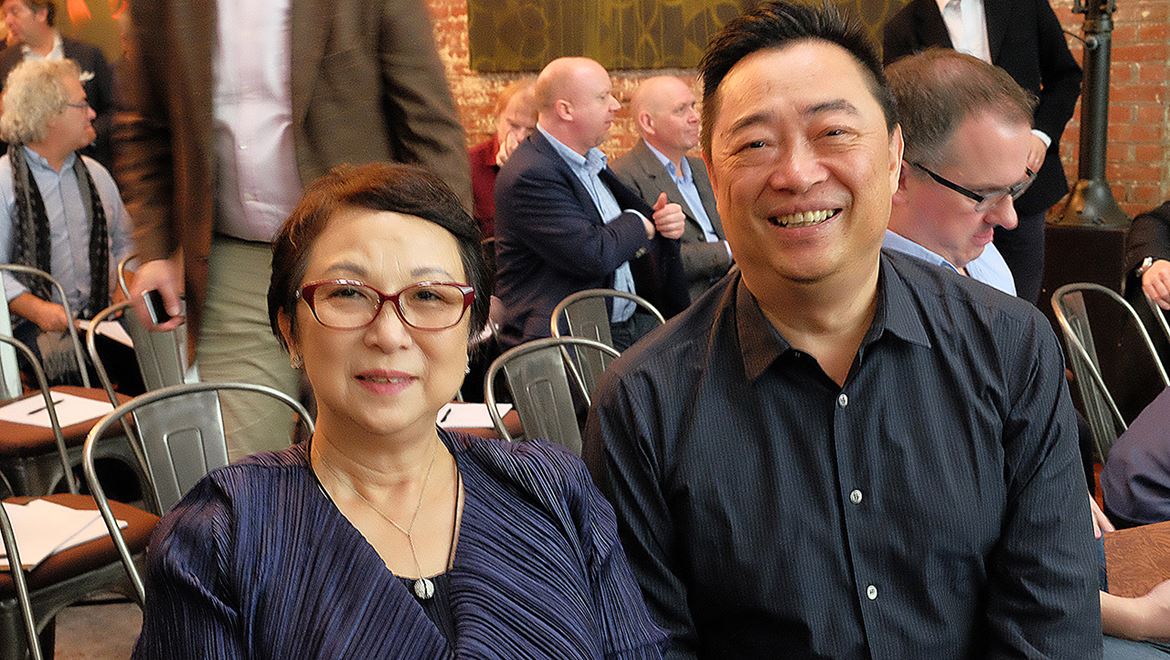 Lady critics only two: Rebecca Chin of Audio Technique (Hong-Kong) and Julia Mullins (TAS). Hifi continues to be a man's toy, and that's what Mauro Grange is trying to change with this new challenge.
Like me they had been cordially invited to attend in loco a full day's presentation of the new WOM brand, followed by the disclosure and listening of five new audio products, starting at 09:30 am with a welcome breakfast, followed my comercial and technical presentations (see Episode 2) and lunch, ending at 7:00 pm with a Cocktail&Dinner grand finale in Mauro's best style and the graceful attendance of Mrs Nadia Grange and Mrs. Dawn Marcus. With the opening of WOM, the Big Apple has now a new major epicurean attraction for audiophiles and art lovers.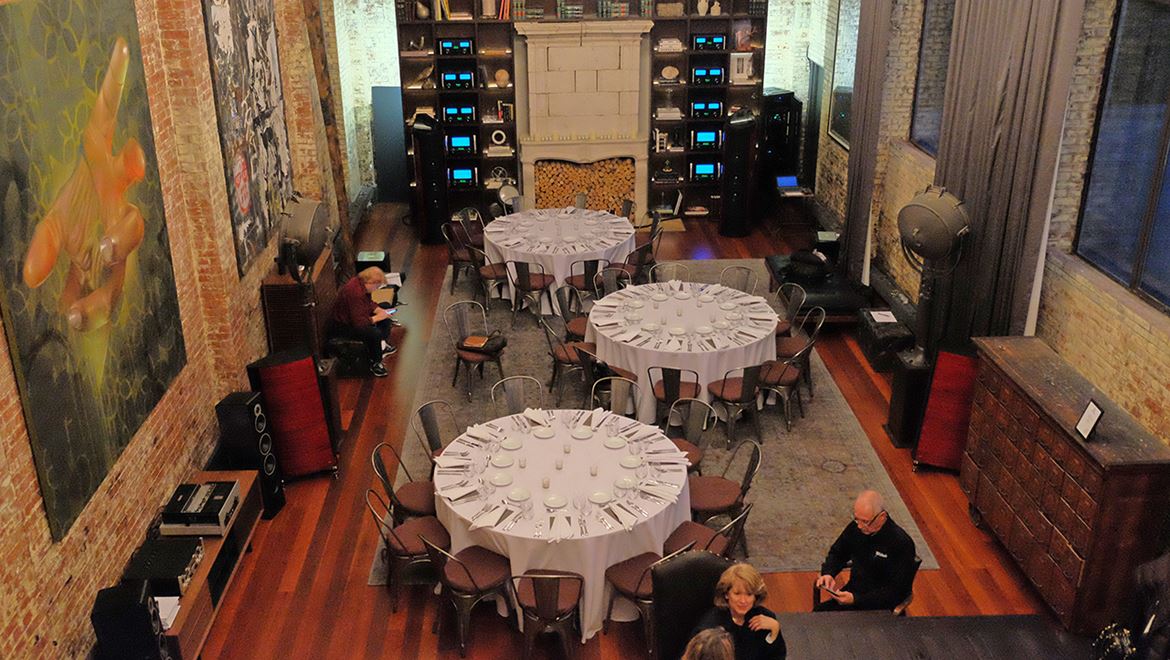 In other words we got the full WOM sensory experience treatment: art, music, luxury audio, food, drinks and the most enjoyable company of friends and fellow hifi critics in a beautiful venue that 'fuels creativity, ignites minds, and provides inspiration'.

And the new WOM products are:
Note: full information in Episode 2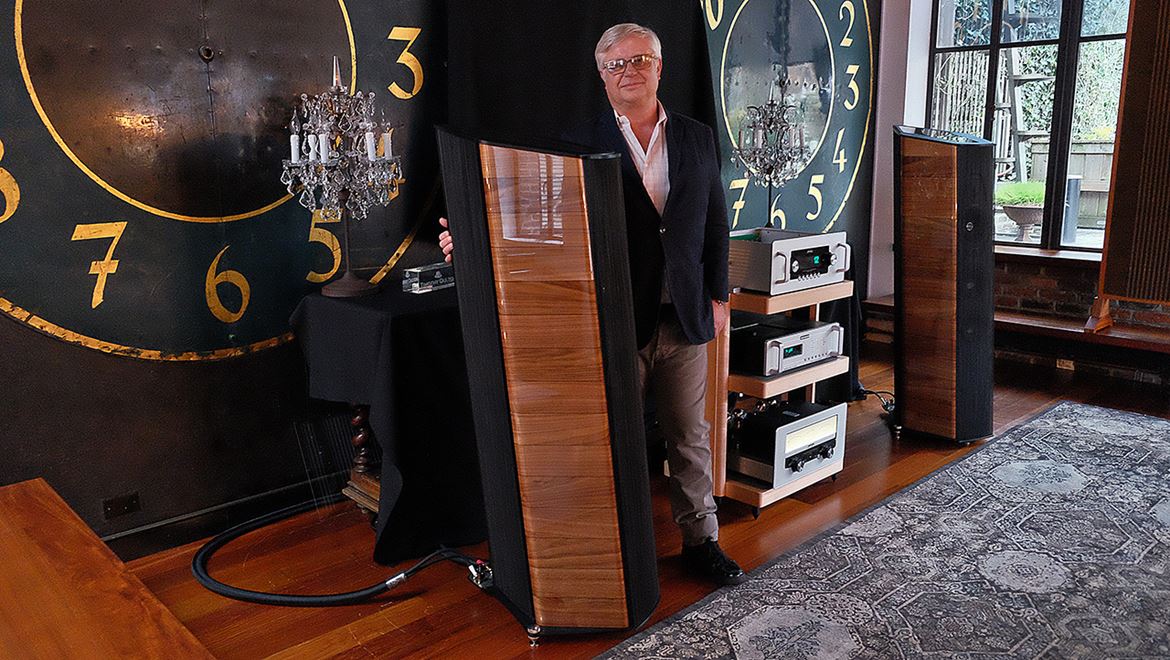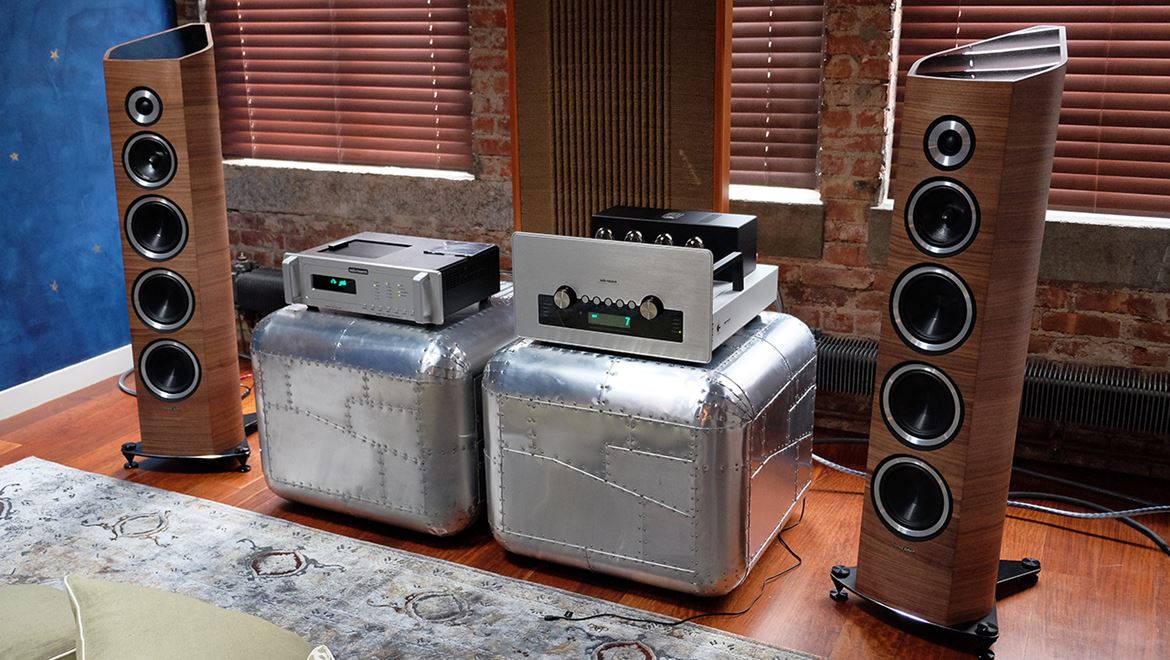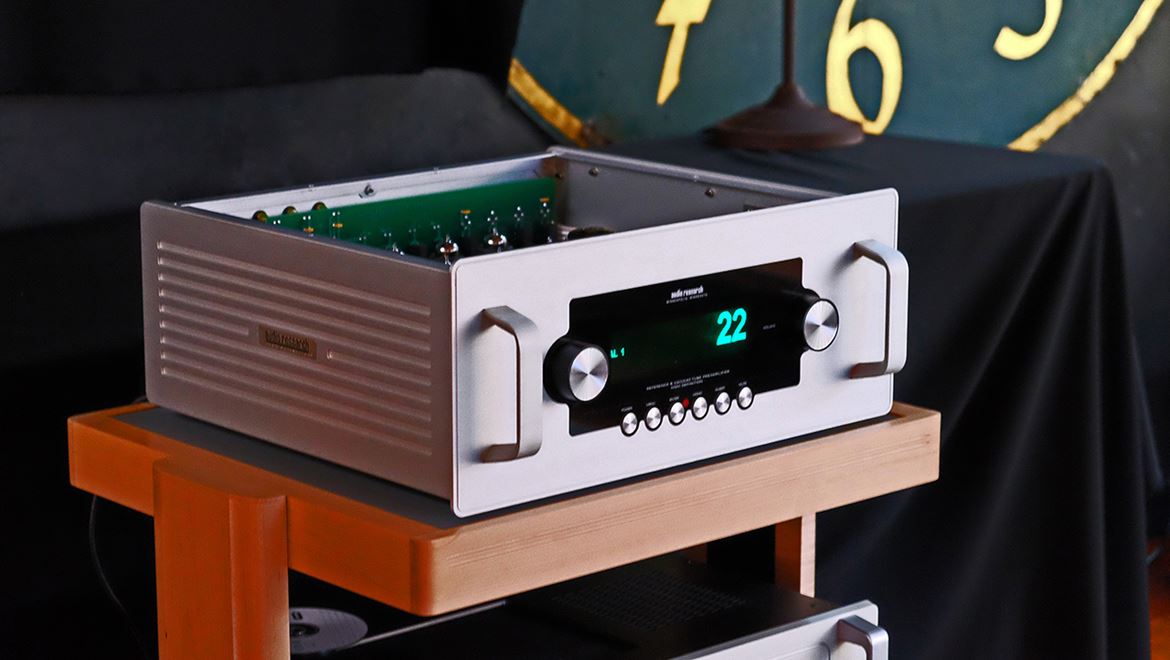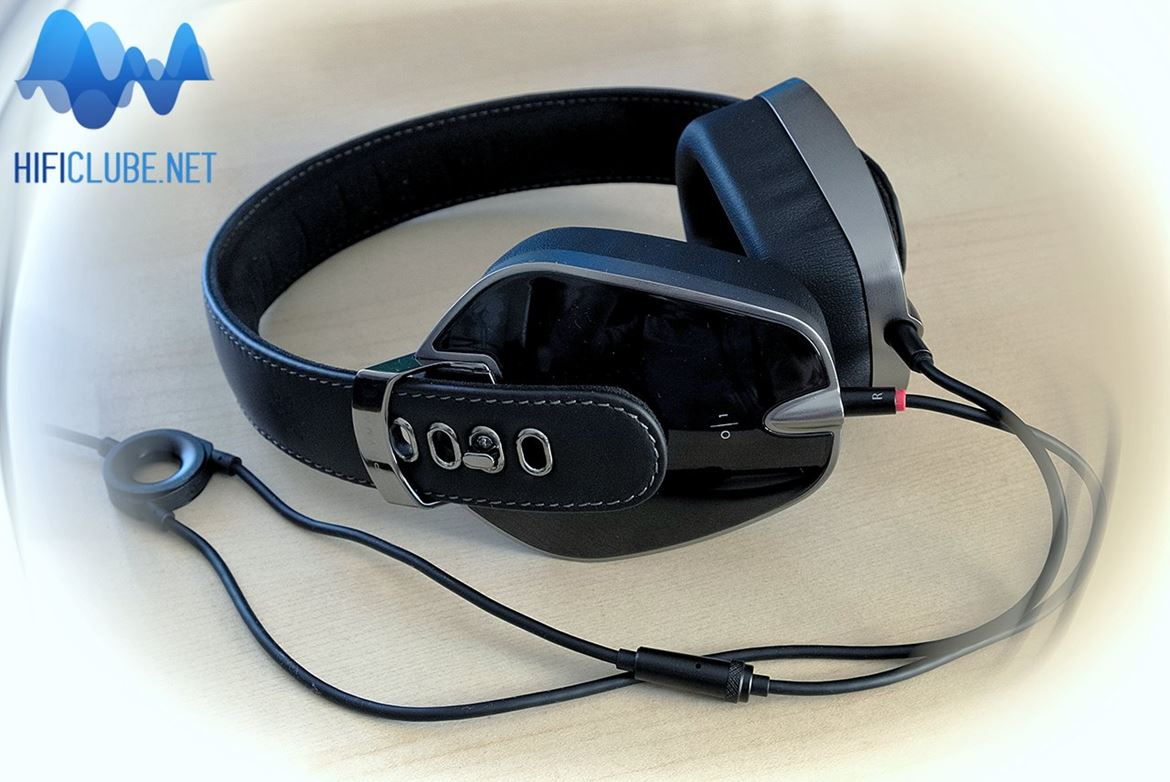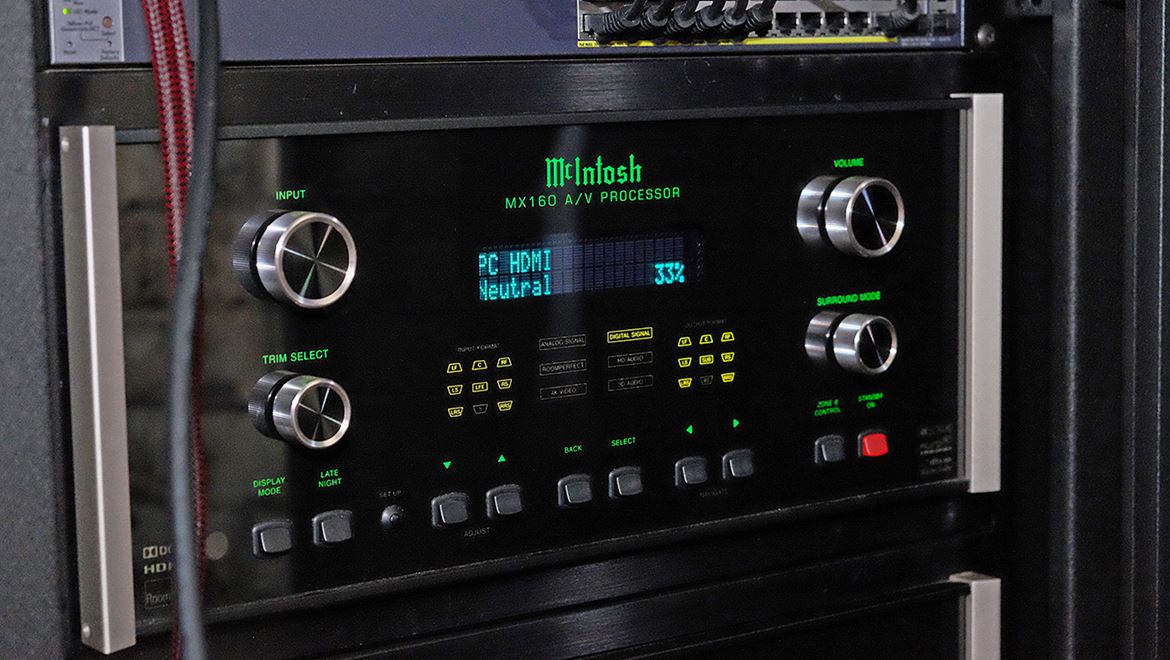 Is hifi a men's world, or can a girl with a sense of style now choose a pair of Pryma Headphones over a pair of Manolo shoes? Can a girl have her a cake and eat it too? Carrie Bradshaw asks. Mauro Grange and the WOM team think she can, and have accepted the challenge to prove it.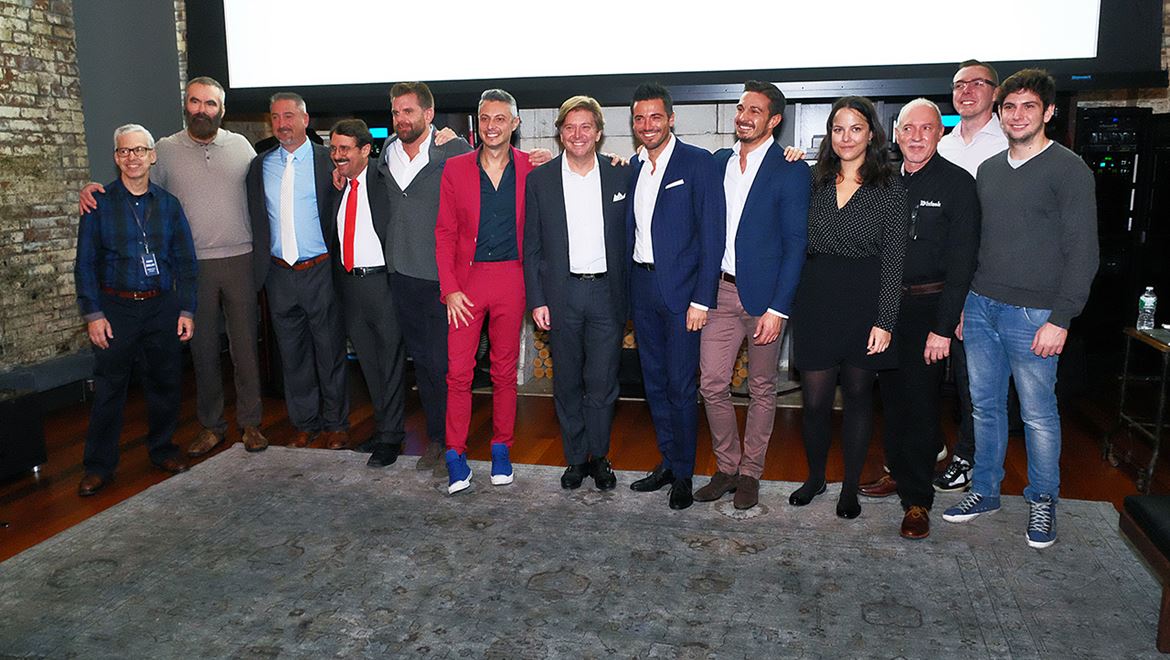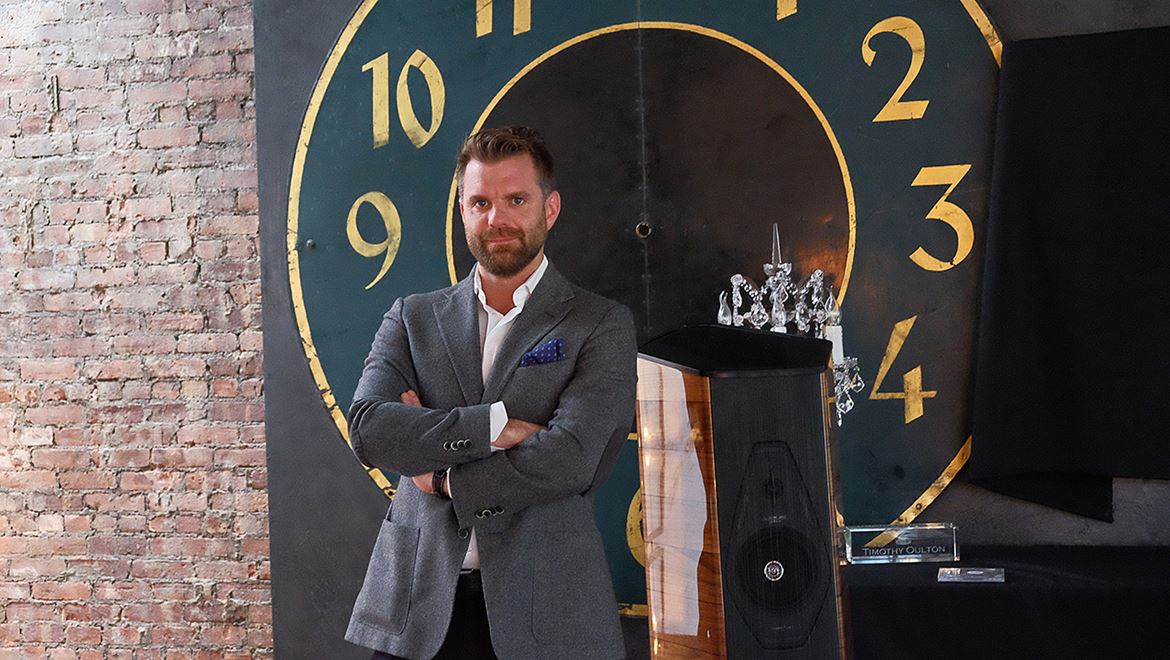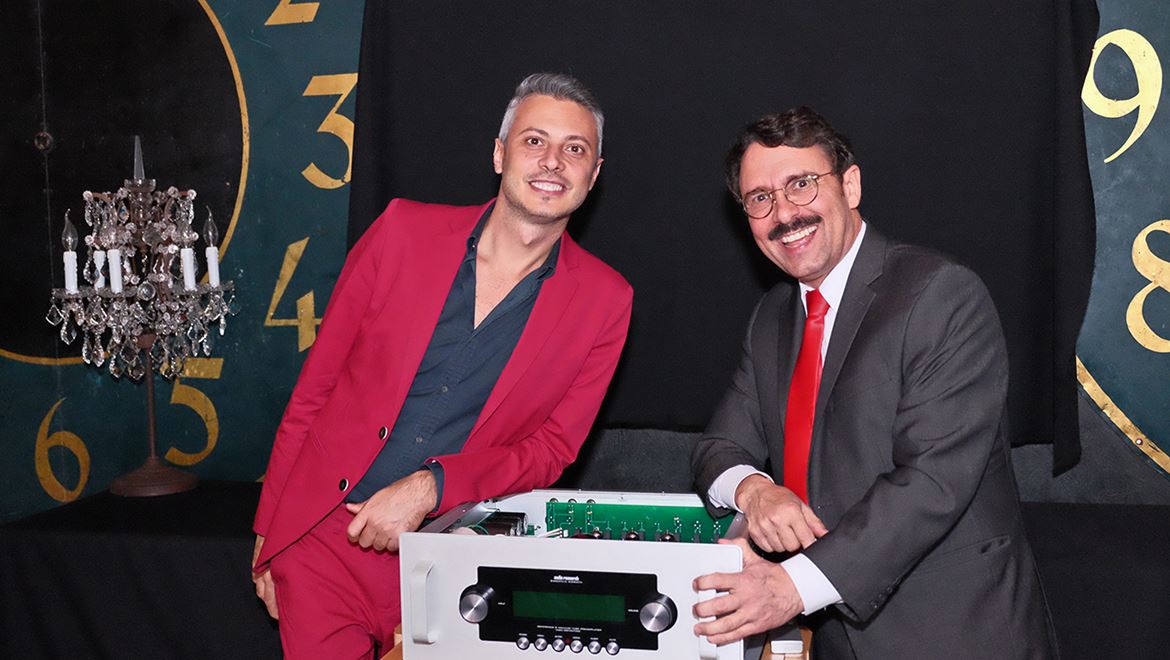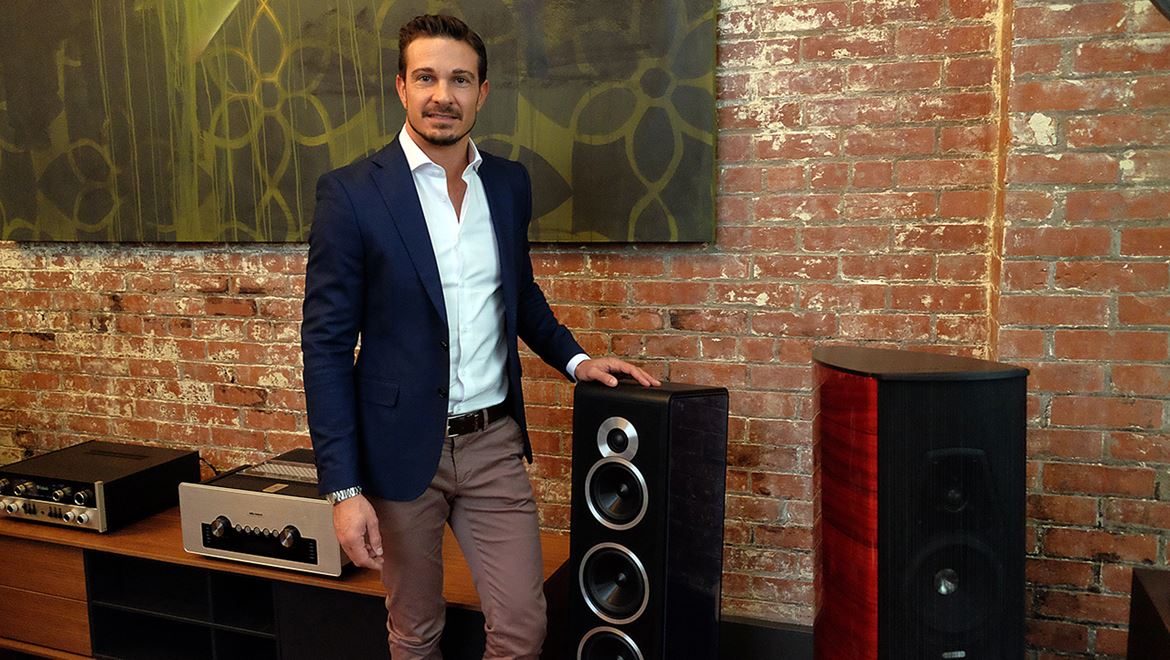 Go to:
Hifi and the City Episode 2: a special press conference with collective presentations of new products at the WOM Townhouse
http://www.hificlube.net/pt/artigos/noticias/world-of-mcintosh-new-york-episode-two.aspx
Hifi and the City - Episode 3 (and last): Eat, Listen and Love
http://www.hificlube.net/pt/artigos/noticias/world-of-mcintosh-new-york-episode-three.aspx