Burmester has finally found a distributor in Portugal and Spain who has the technical know-how and business skills to present its products at the highest level.

In August 2015, I published Dieter Burmester's obituary in Hificlube.net, recalling the history of our professional relationship, his kindness and the unparalleled quality of his demonstrations in Frankfurt, Munich and Las Vegas.

I also explained the reasons why I never officially tested Burmester products, despite having published dozens of articles, not least because of their photogenic and exclusive nature, which is not unrelated to their high price.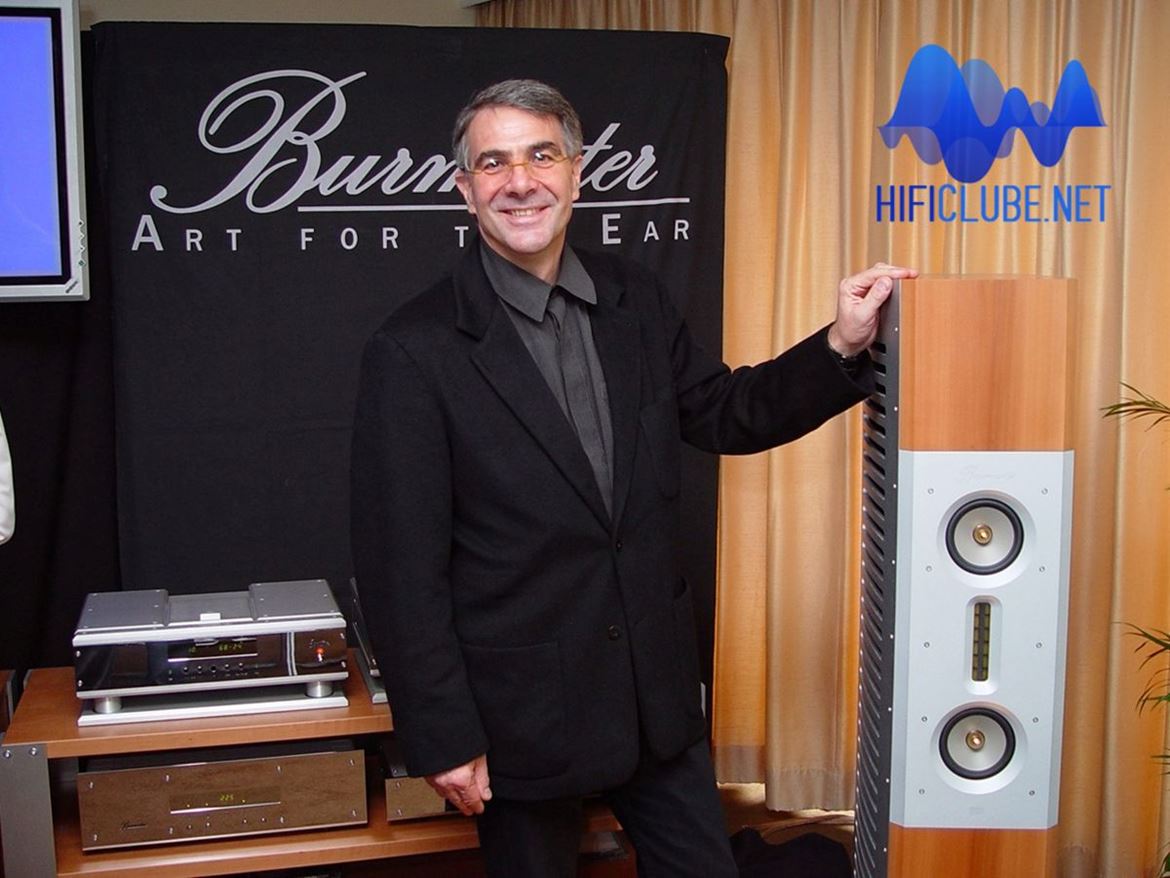 Now that Burmester is distributed in the Iberian Peninsula by Ultimate Audio, I can fulfil the wish so often expressed personally by Dieter Burmester that I should test one of his wonderful works of art with timeless design and durable construction, whether you like all that chrome or not.
Dieter is dead, but his work lives on and gives life to music.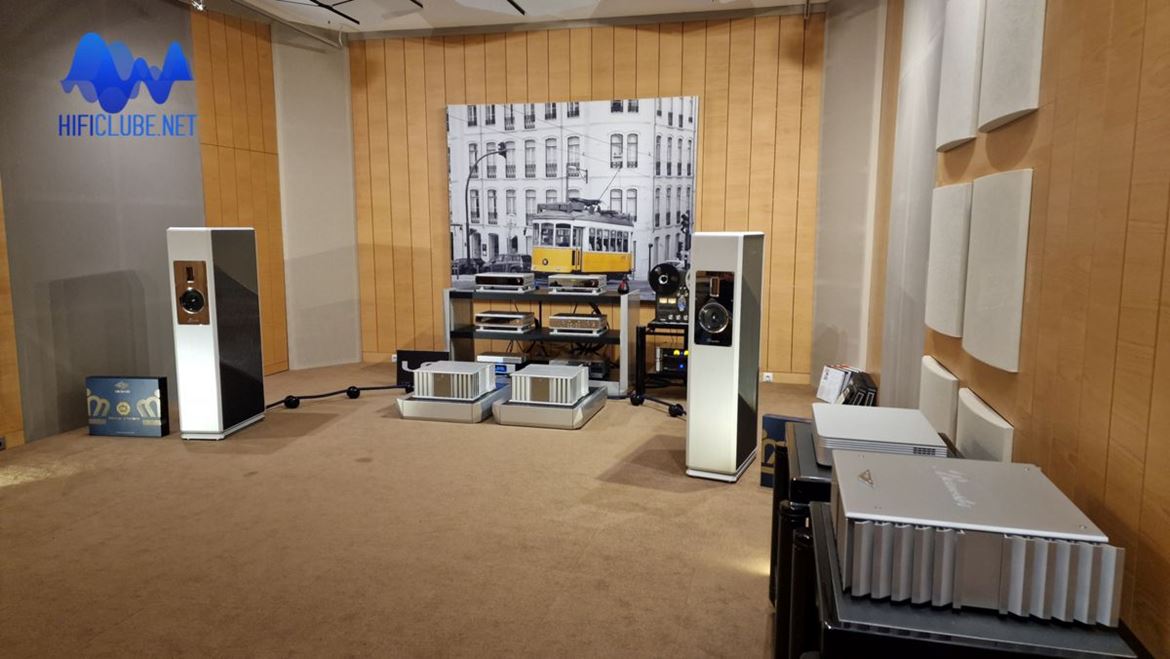 Burmester System

- Burmester:
- player 069 CD,
- Preamplifier 077
- Monoblocks 218
- BC-150 loudspeaker
- Siltech double crown cable
- Falkenohr rack
Burmester's Reference System presentation was the main event of the December 2022 Ultimate Audio Sessions at the Lisbon store in that it included the CD069 belt-driven top-loader launched in 1991 with upsampling to 96 and 192 kHz. This is proof that Burmester models have kept their quality and technological relevance over time.

Burmester thus opposes the constant desire for change that plagues most audiophiles. If not for life, the marriage with Burmester is counted in decades, not years (or months). For instance, the 077 preamplifier from 2007 is still a mainstay of the Burmester Reference Systems.

However, the brand new 218 stereo amplifiers, here in bridge mode and used as monoblocks, and the BC-150 loudspeakers both recently introduced at HighEnd 2022 shined – literally – at this presentation.

For me, these were absolute premieres, as it was the first time in 30 years that I failed the Munich show (Pedro Henriques was the author of the HighEnd 2022 report, and you can read the chapter on Ultimate Audio here).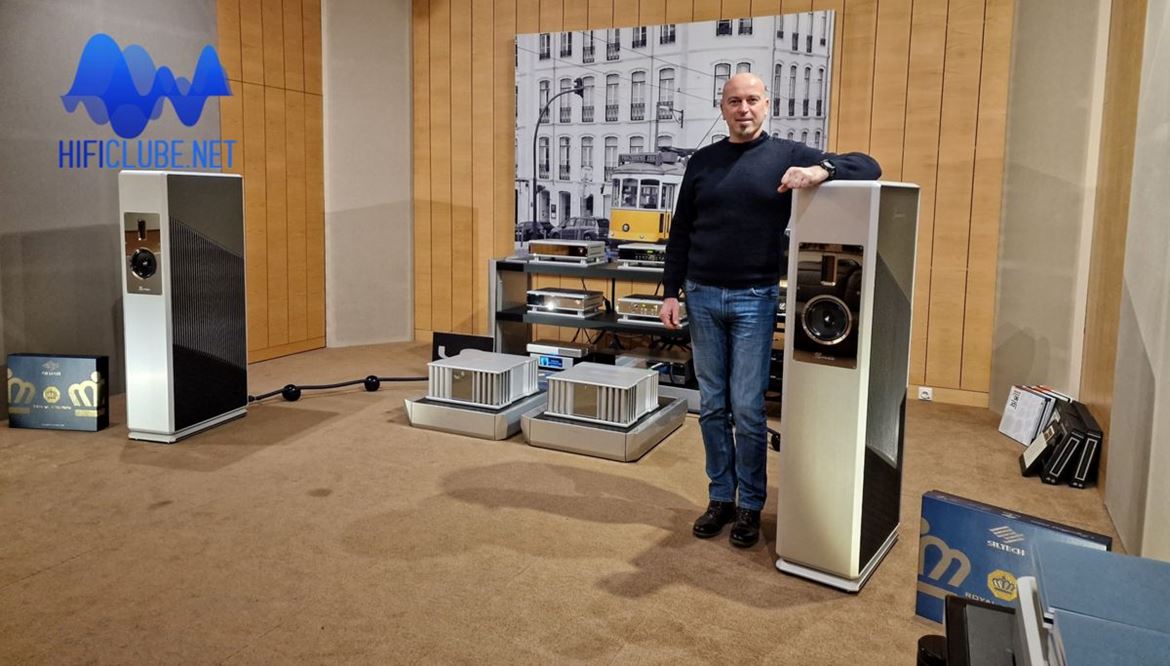 The fabulous system was introduced by Eric Dubouays (see video below), International Sales Consultant at Burmester. Miguel Carvalho served the music on a silver platter, as usual.

It was like a trip back to Frankfurt in 2002 when I first heard 'Stimela' on a Burmester system. I remember leaving the room in shock and Dieter tapping me on the shoulder as if to say: that will pass, my friend, because he knew well that I would never have the financial means to buy such a system. It did not pass. I still have the feeling that I am missing something.

It's a good sign when I stop knit picking the sound, perhaps the biggest professional mistake audio critics make, and engage with the music, without gender discrimination, as the audiophile constitution dictates.

Miguel played his usual playlist, and I made several recordings with my portable digital recorder: from the warm, aching voice of Shirley Horn singing "If you Go", to the unique timbre of the tenor saxophone 'blown' by Ben Webster in "Strike Up the Band", to the rhythmic interplay of Manu Katché's drums and Sławomir Kurkiewicz's double bass, punctuated by the shimmering tones of Marcin Wasilewski's piano in "November 99" or the festive musical gathering of " La fille mal gardée" by the Royal Opera House.

Finally, I decided to release only "Take Five" by saxophonist Paul Desmond, which he recorded with the Dave Brubeck Quartet and was featured on the album Morello Standard Time, sadly recorded after he went blind.

Have you noticed that I have only talked about the music - and not the sound so far?
Note: Sound and picture were recorded separately. A portable 96/24 digital recorder was used for the sound recording.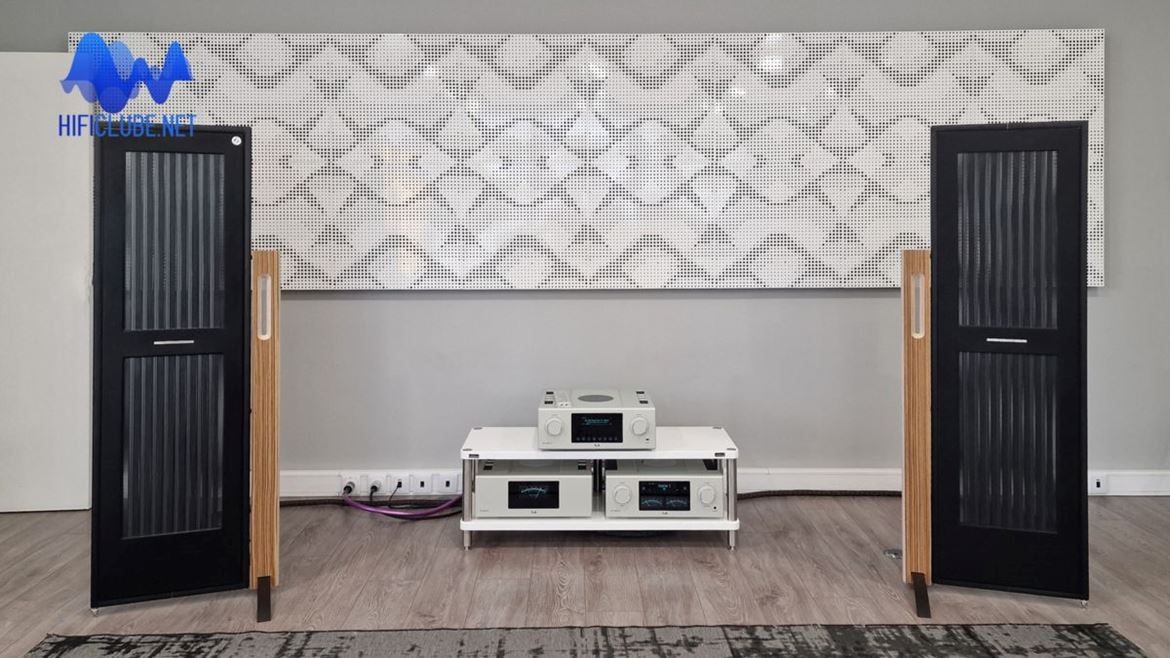 In the foyer, Dyptique's isodynamic panel speakers with T+A electronics caught my attention right away because of how musical they were and how well they filled the room.
- Dyptique Audio DP -160
- T+A MP3100HV
- PA3100HV
- T+A PS3000HV
However, there were many other new products to listen to, which were also presented at HighEnd 2022 and were revealed in real time on Hificlube.net by Pedro Henriques.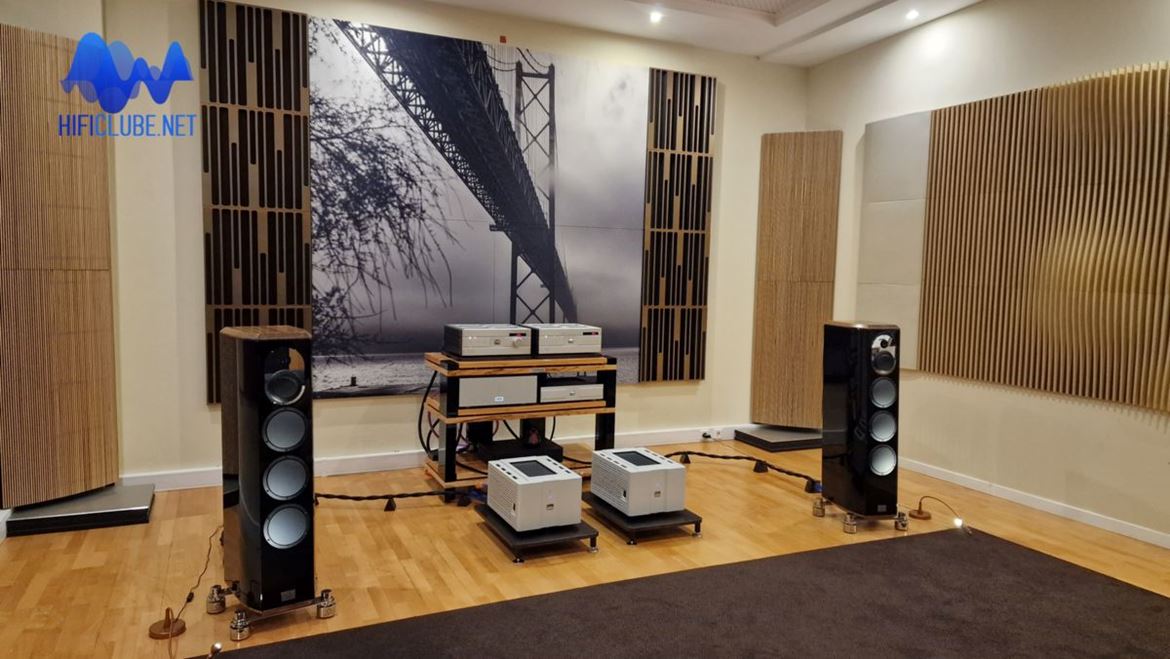 In Auditorium 2, I was welcomed by Jorge 'Maître' Gaspar, with a system consisting of:
- Soulnote
- P3 preamplifier
- M3 monoblocks
- SACD S3 reference and clock X3
- Taiko Audio Extreme Server
- Marten Mingus Quintet speakers 2.
- Esprit Gaia cables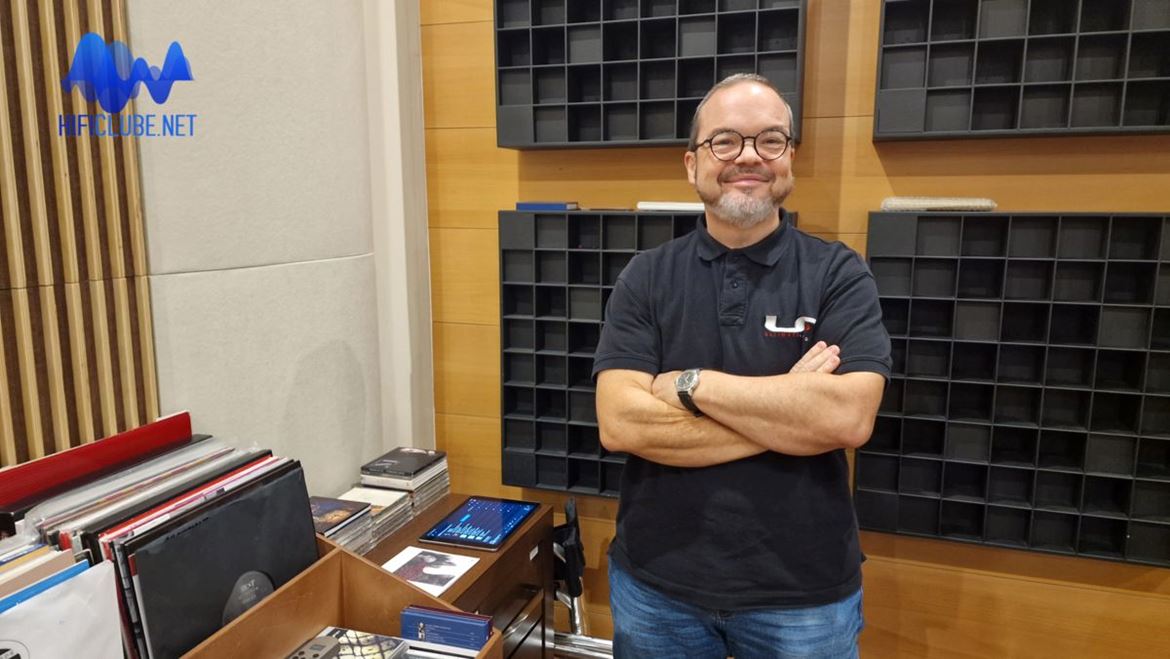 Jorge Gaspar's playlists are legendary and always consist of 'out-of-the-box' music - in every sense of the word. Mainstream is not part of Jorge Gaspar's lexicon.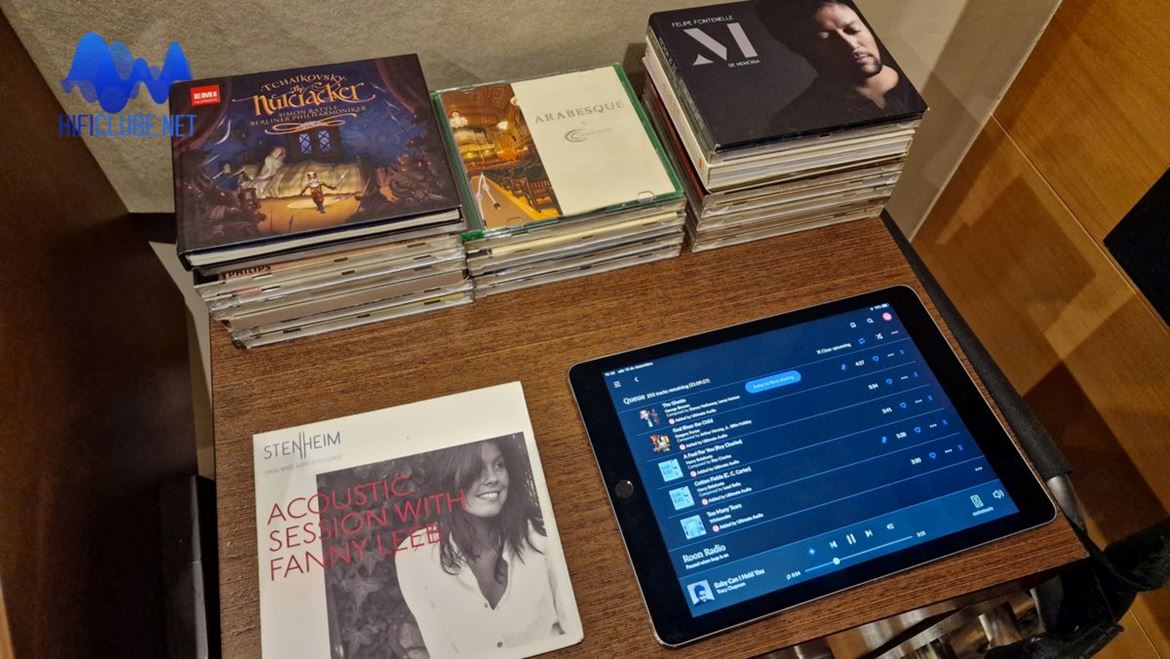 When I walked in, I heard Let It Happen by Frank Vignola, followed by the chorale O Maria by Vox Clamantis & Jaan-Eik Tulve, chosen by Jorge Gaspar to explore the system's remarkable ability to recreate the recording venue atmosphere. Have you ever heard of it? Neither had I…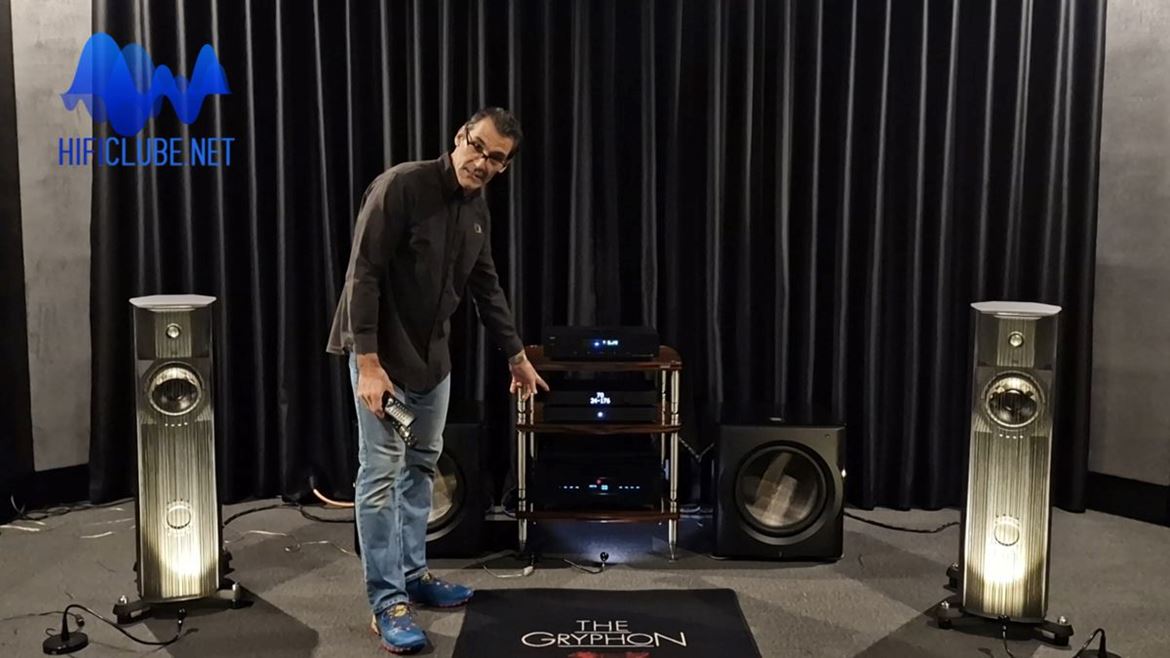 The Home Cinema room was set up for high-end audio by Rui Calado who was waiting for me with the brand new Gryphon EOS2 2-way floor-standing loudspeakers, the prototype of which was on static display at High End 2022, and here was driven by the Diablo 300 I reviewed for HiFiCritic, and also hosted by:

- CEC TL -2N Transport
- MSB Premier Dac
- Gryphon Diablo 300
- Gryphon Eos 2 speakers
- Subwoofer: Perlisten D15
- Esprit Lumina cable
- Solidsteel rack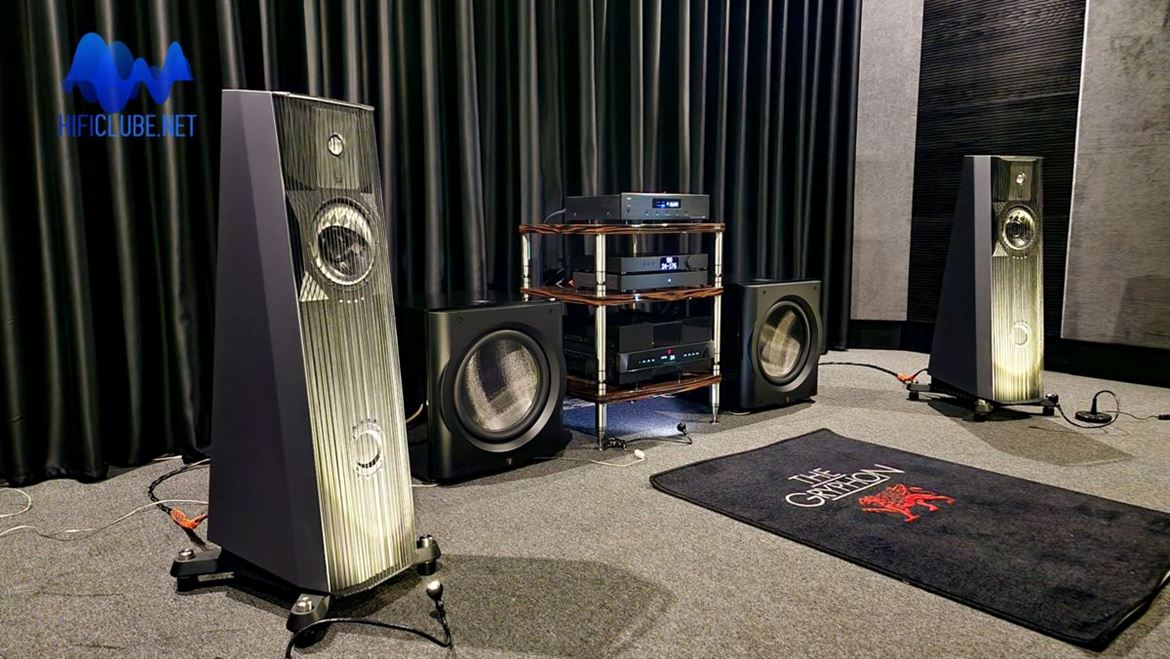 The EOS2s offer front or rear reflex port, also allow phase reversal for easy placement in the room and use a new huge-diameter beryllium tweeter that impressed me, not only for the crystal-clear sound but especially for the high frequencies body, something I had previously only heard from "ribbons'.
Note: The sound of this video was recorded directly with a mobile phone.