Pedro Henriques walks the long and winding road of the MOC starting today to bring first-hand to Hificlube.net readers the images, sounds and main events of High End 2022. Check back here daily to know everything. What happens in Munich stays in Hificlube.net
After two busy 'Press Days', the show opens to the general public. First, however, everybody has to comply with some hygiene rules after the long break due to Covid 19.
I will take the market's pulse, primarily based on our sponsors' brands, because it is impossible to visit 500 exhibitors from 1500 different brands in just two days.
Let's see and hear 'live' what the manufacturers have been doing behind the scenes. Despite everything, the audio industry was the least affected by the pandemic. The more people had to stay at home, the more time they had to listen to music, using streaming and headphones, two examples of significant growth.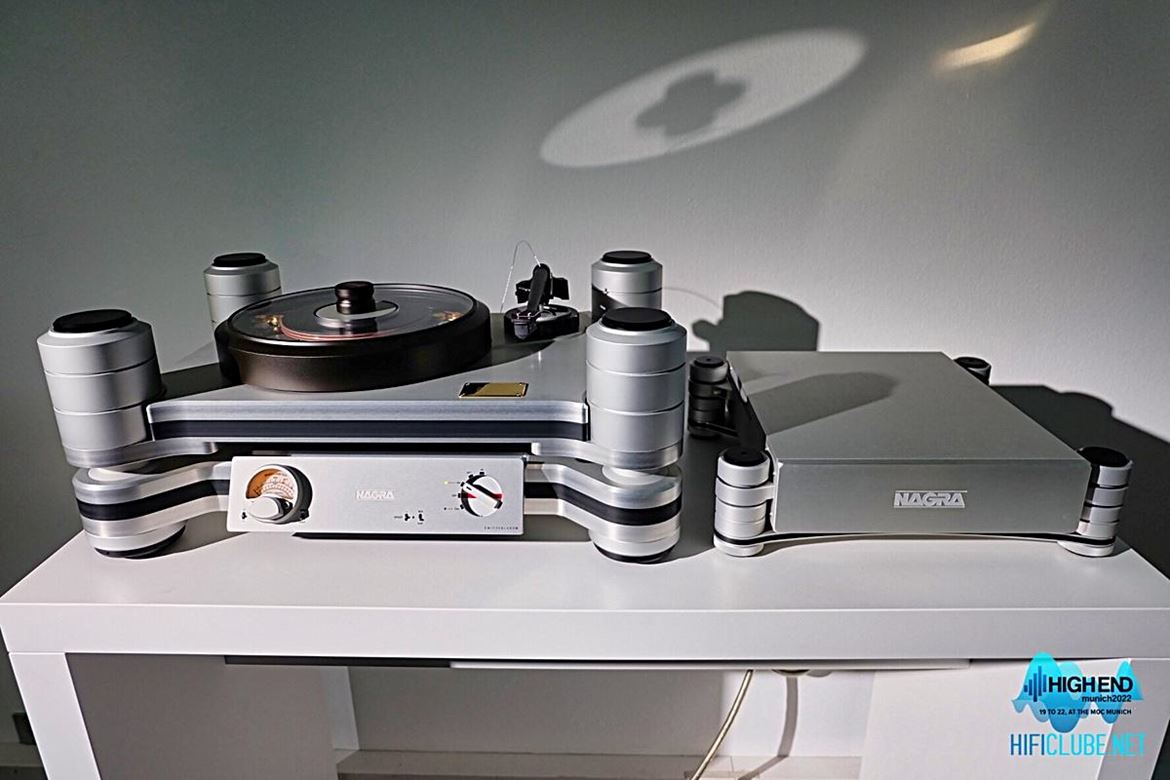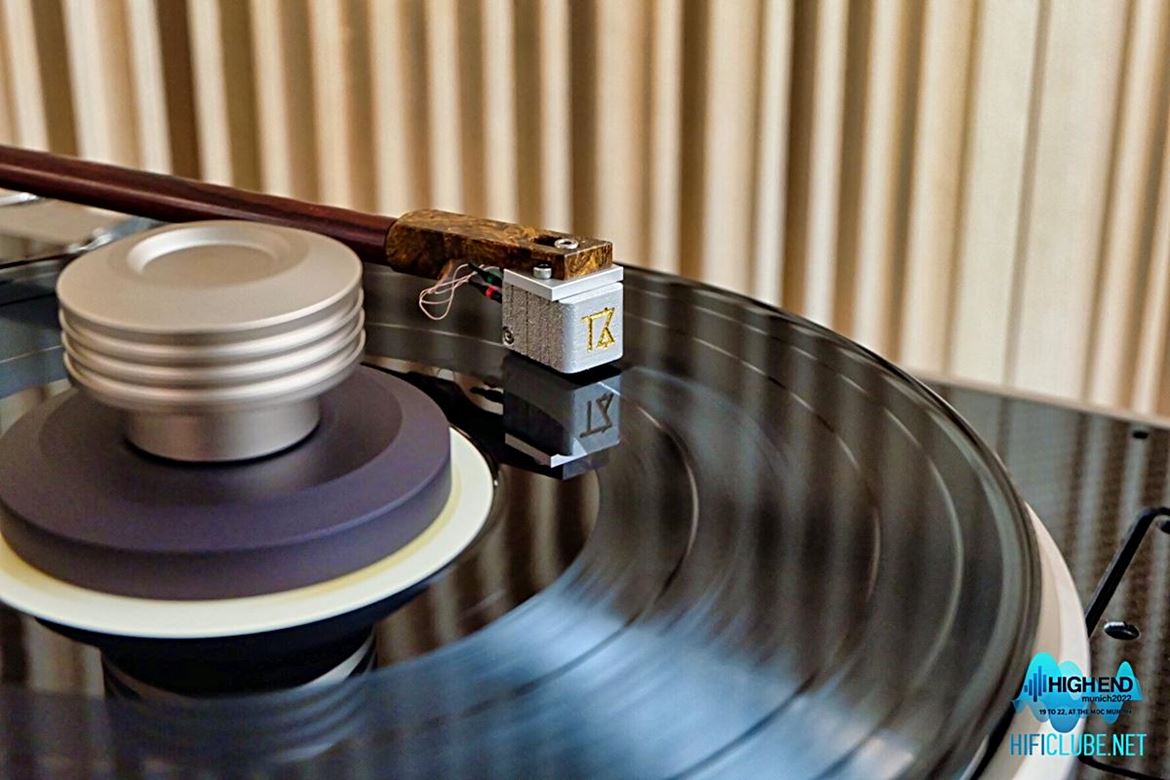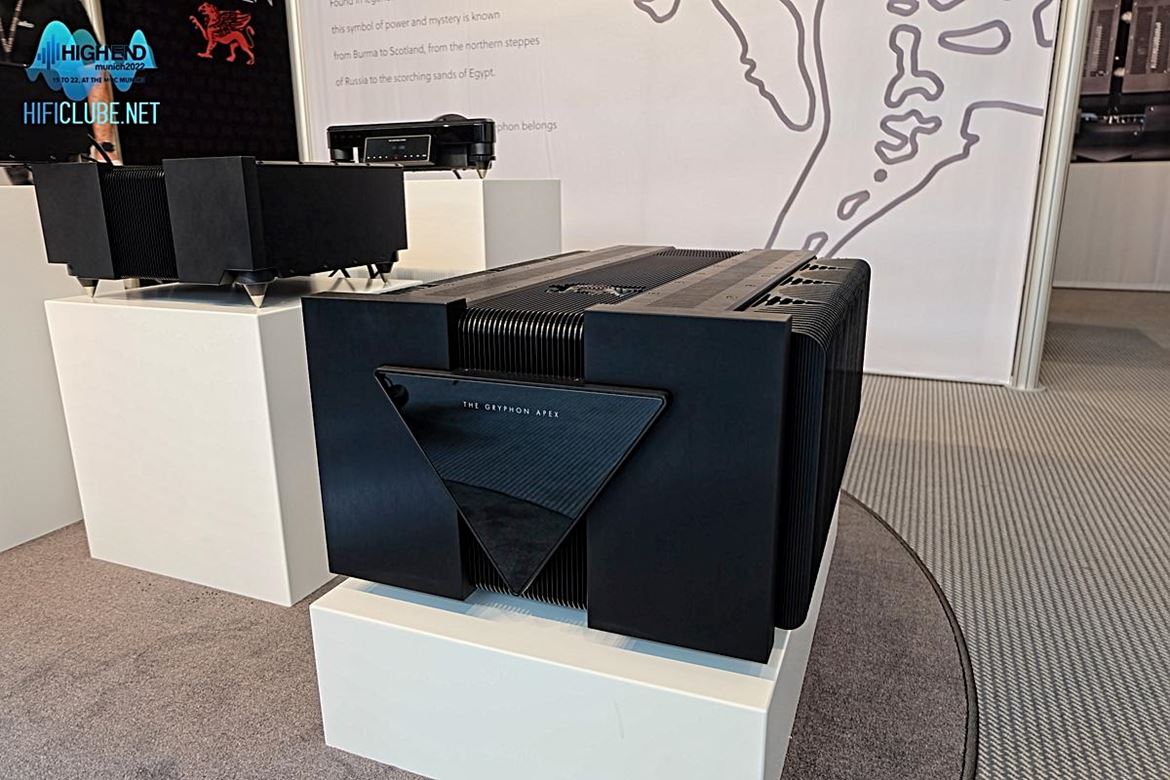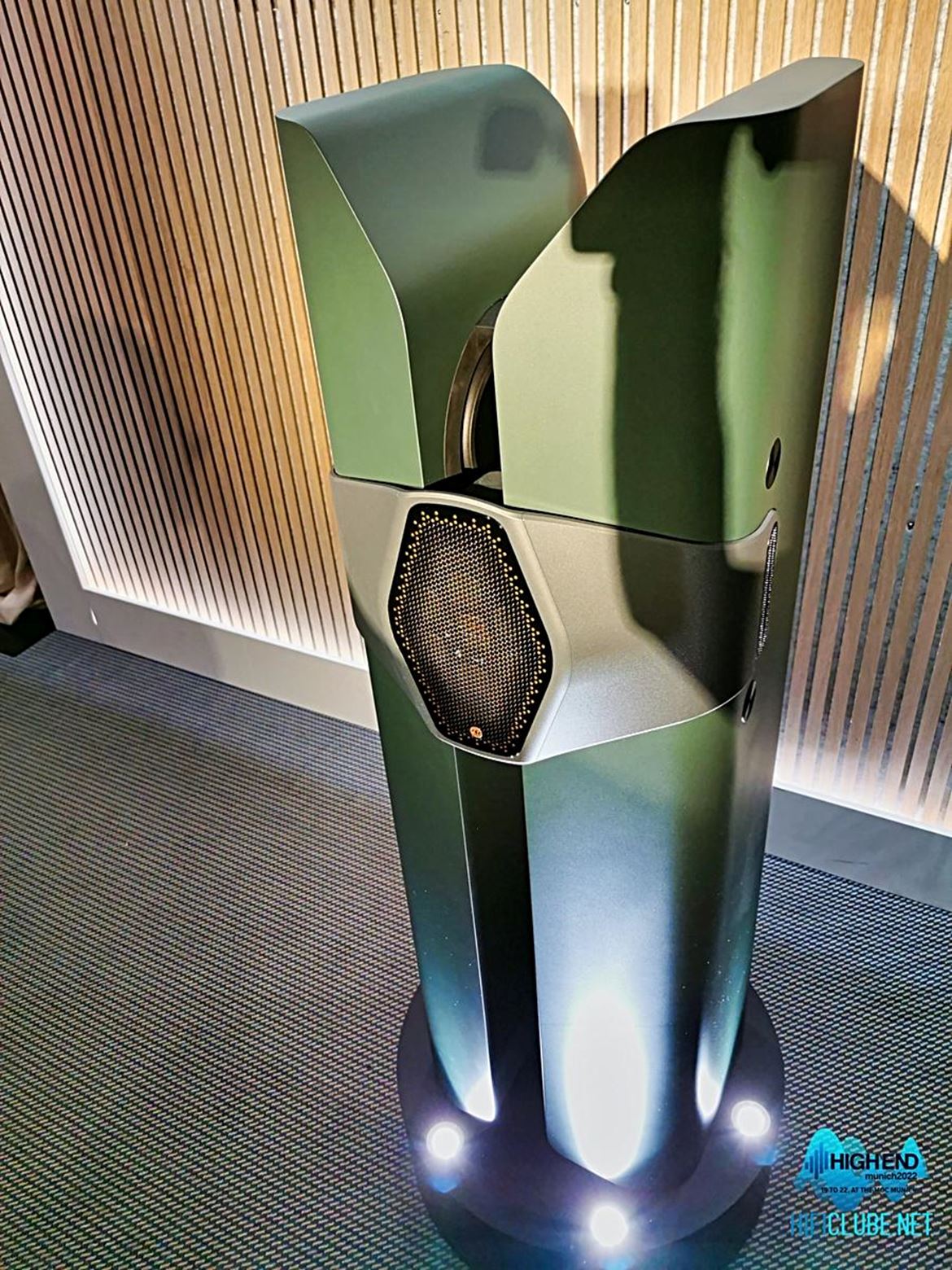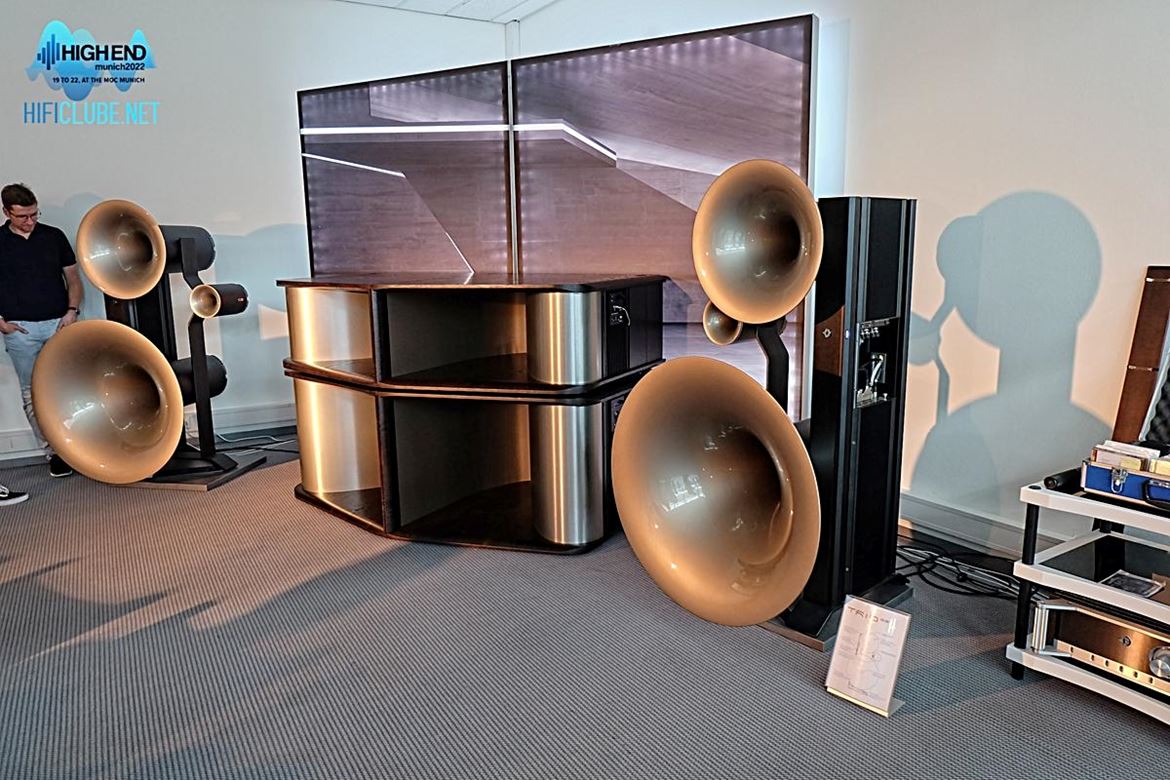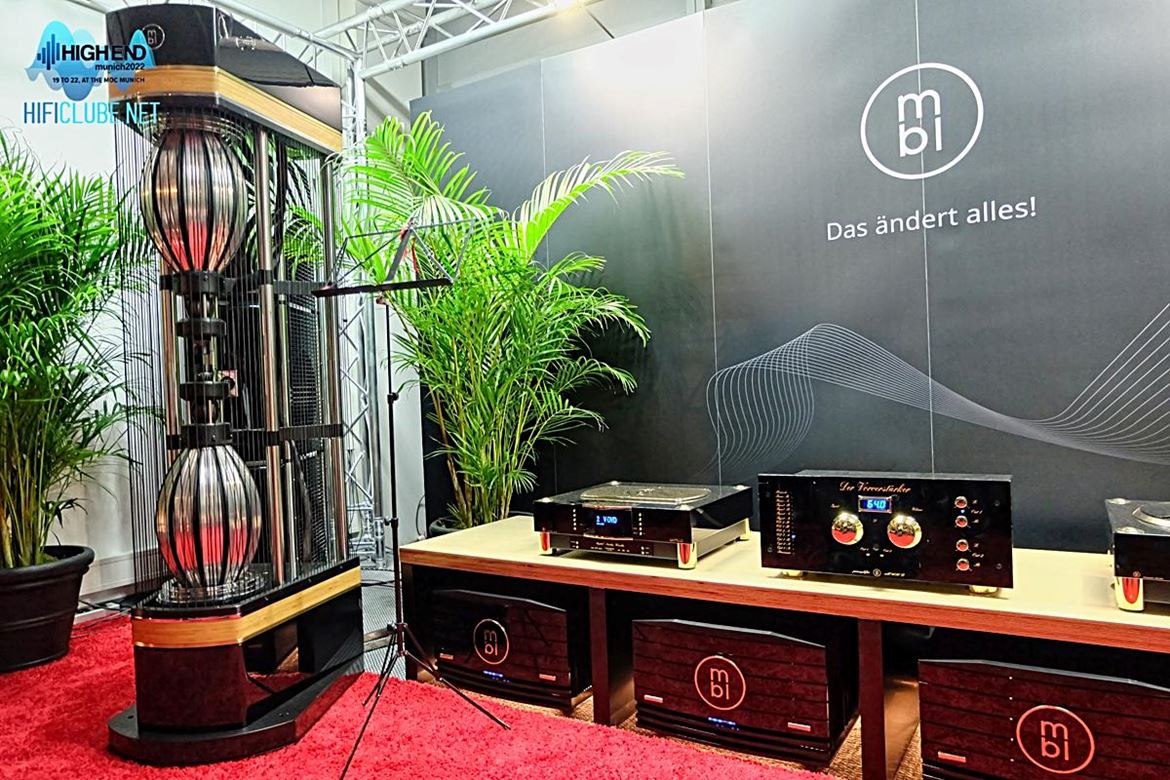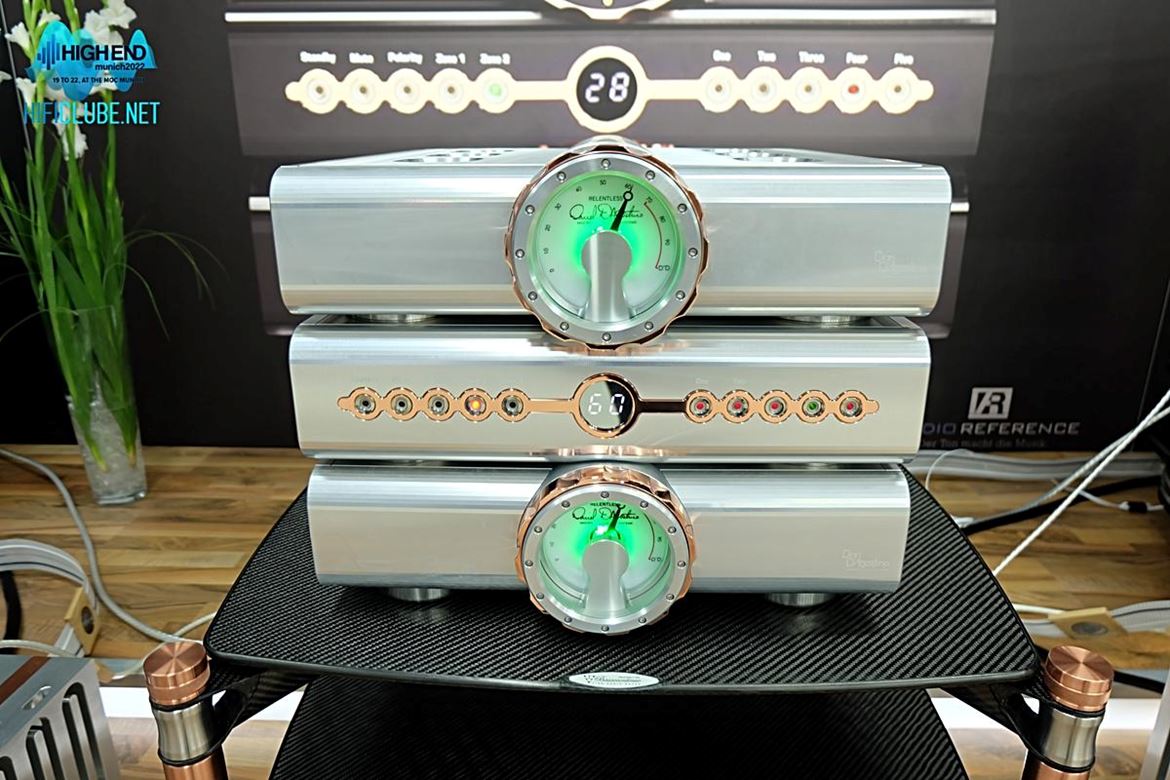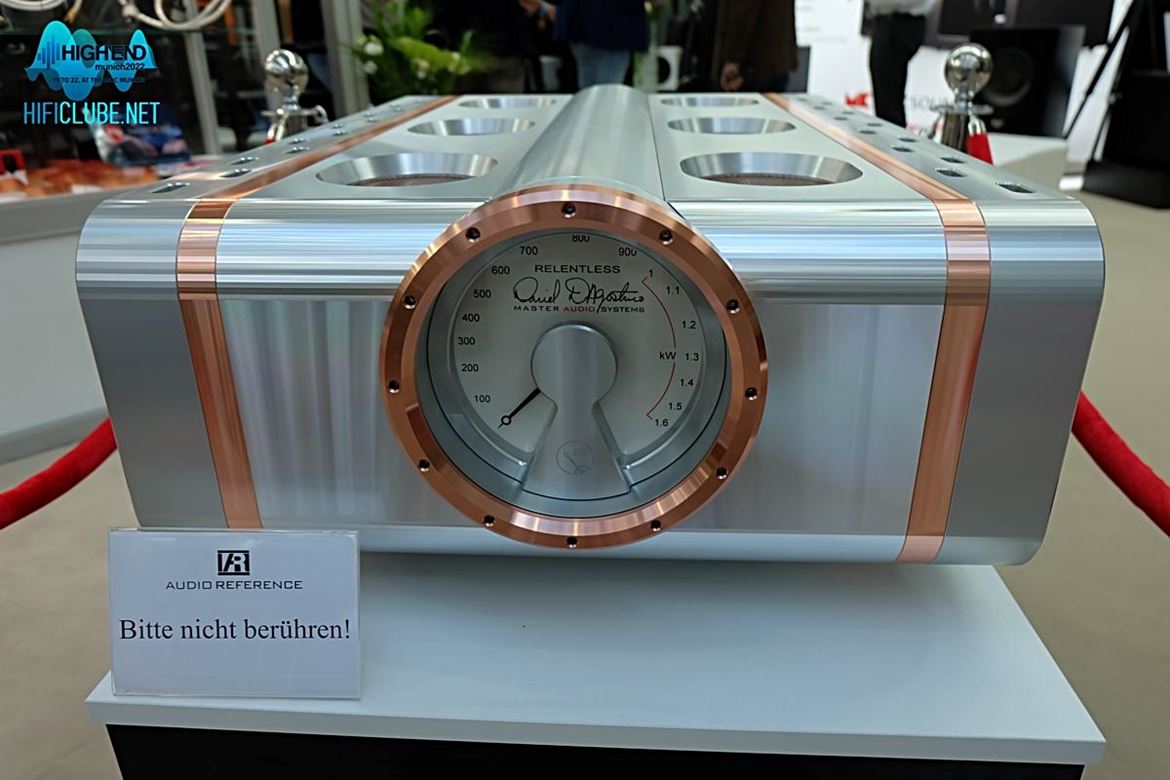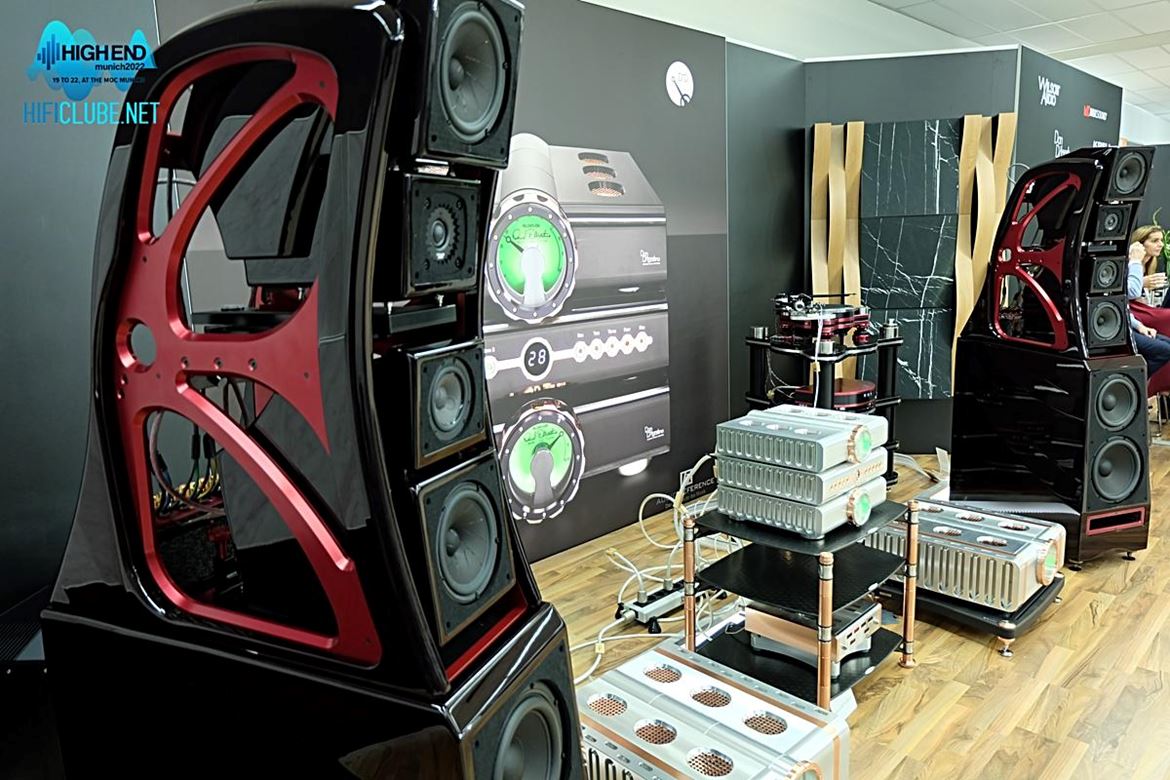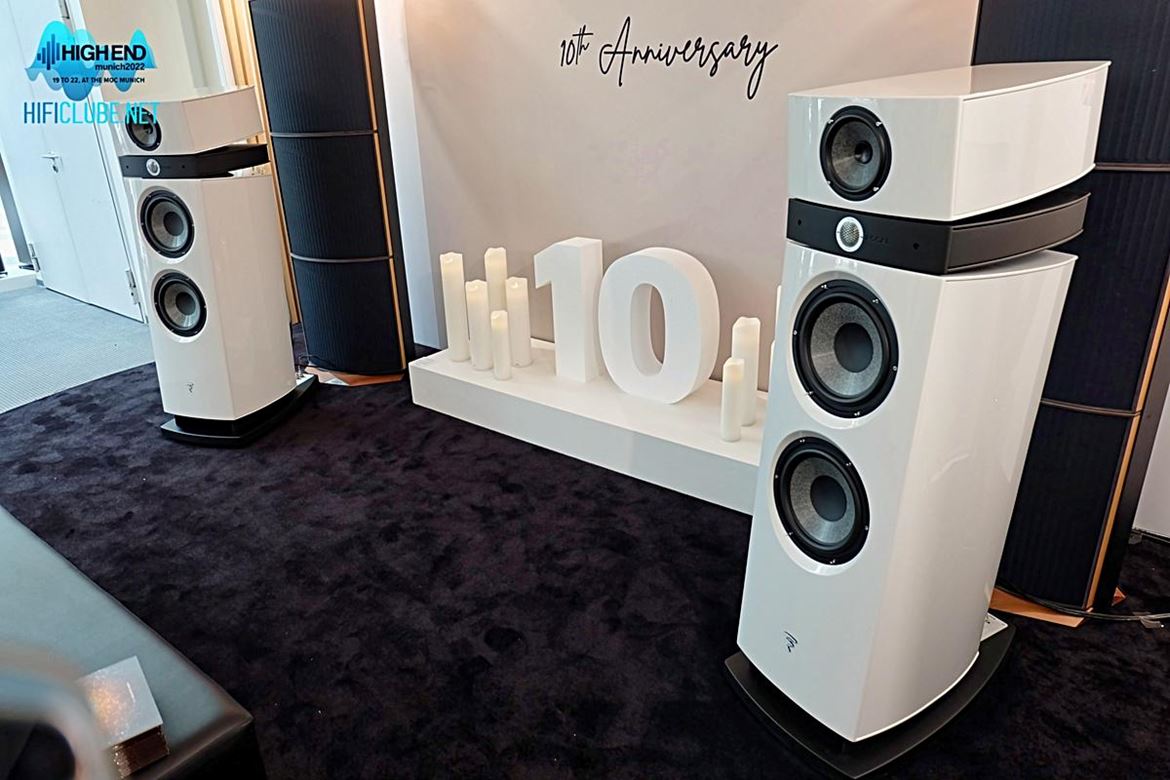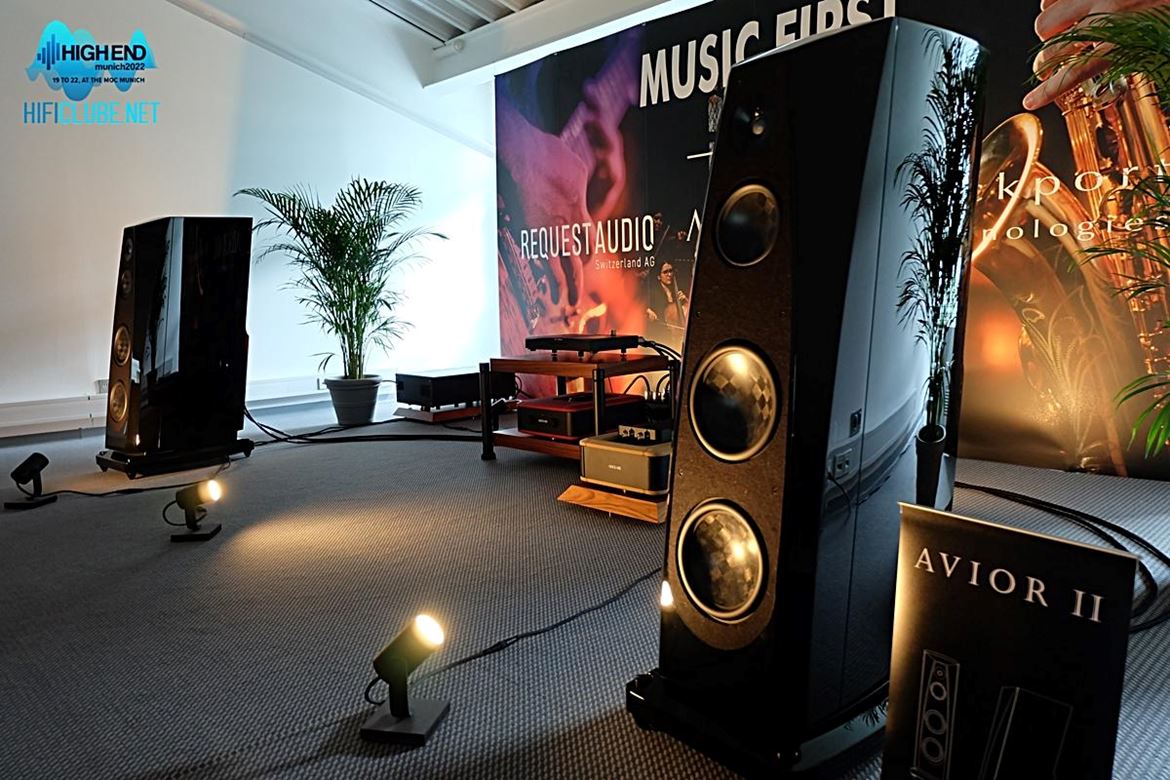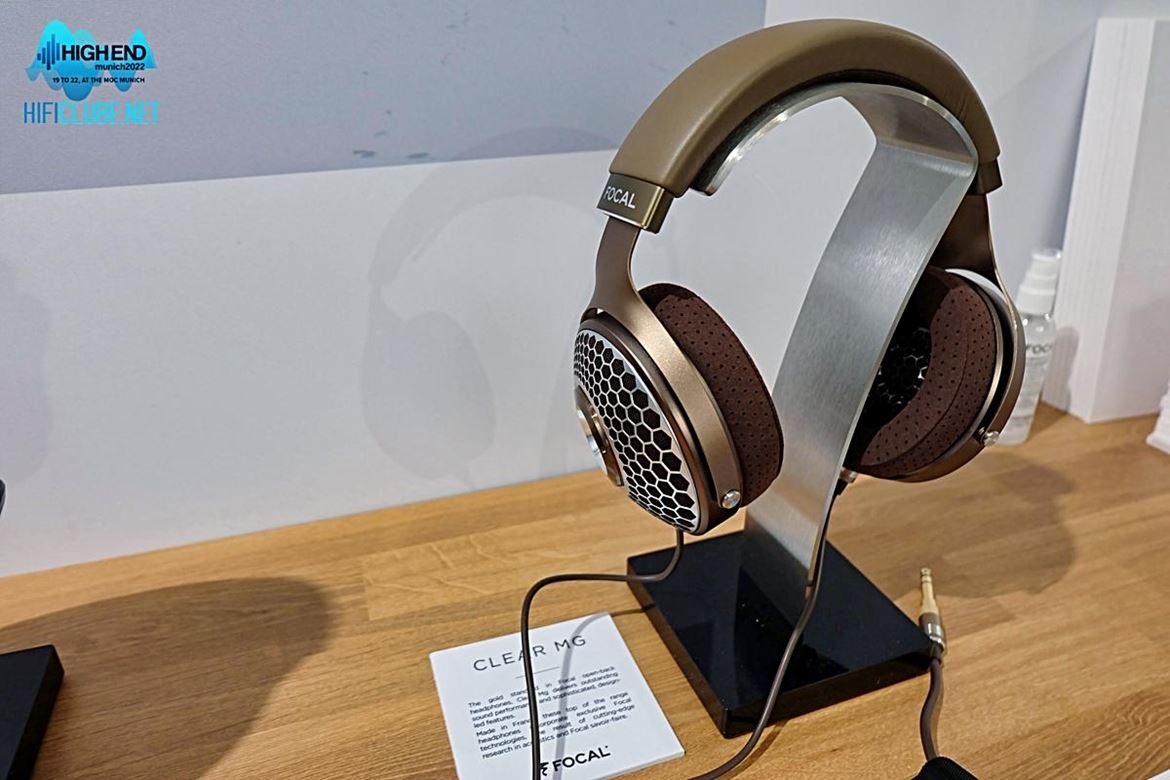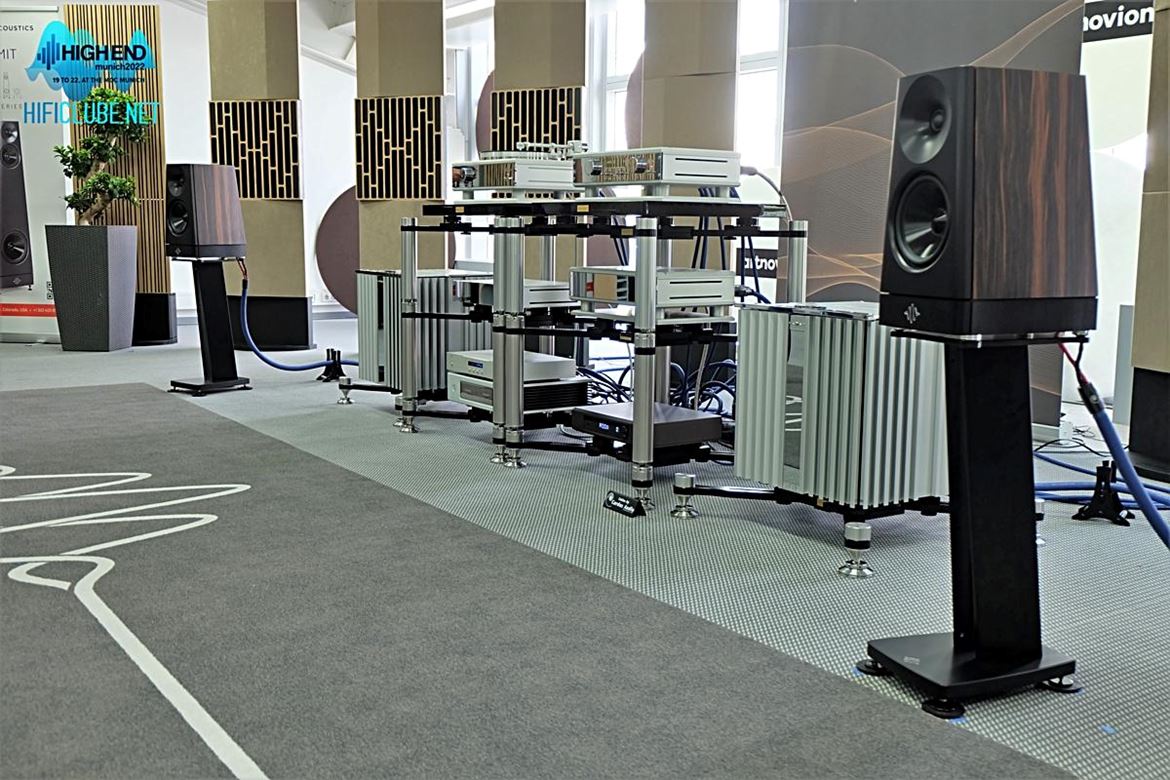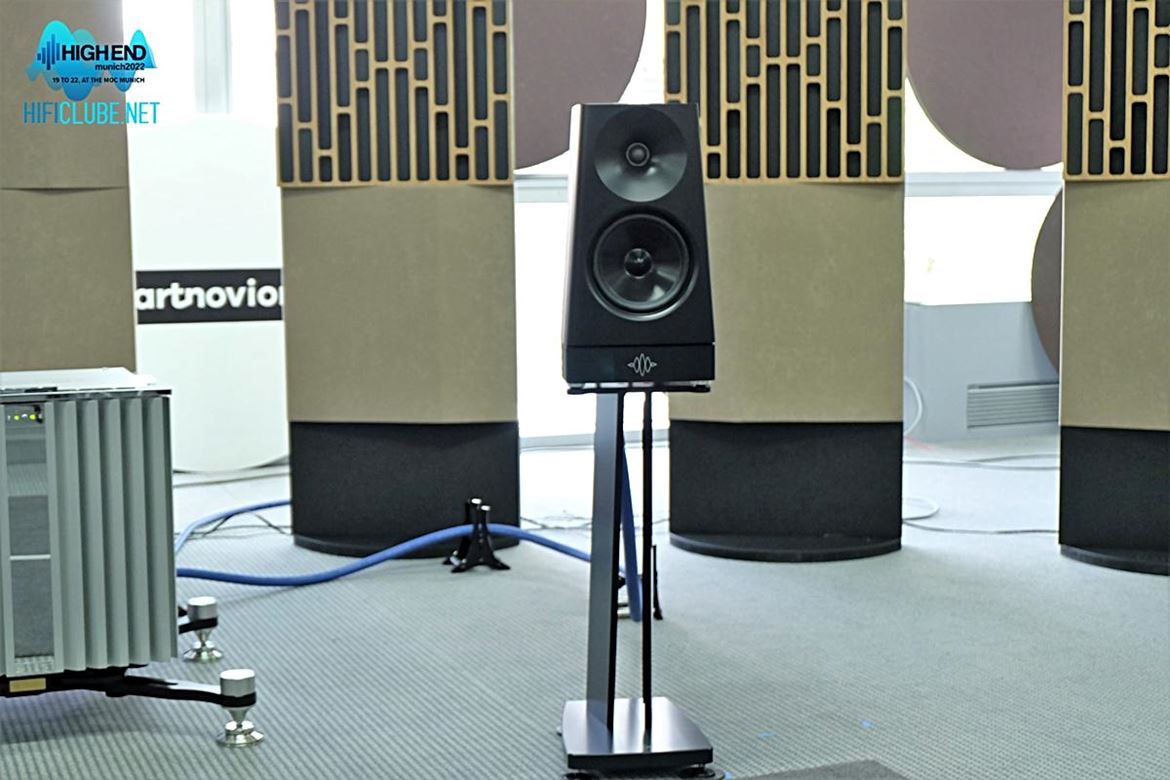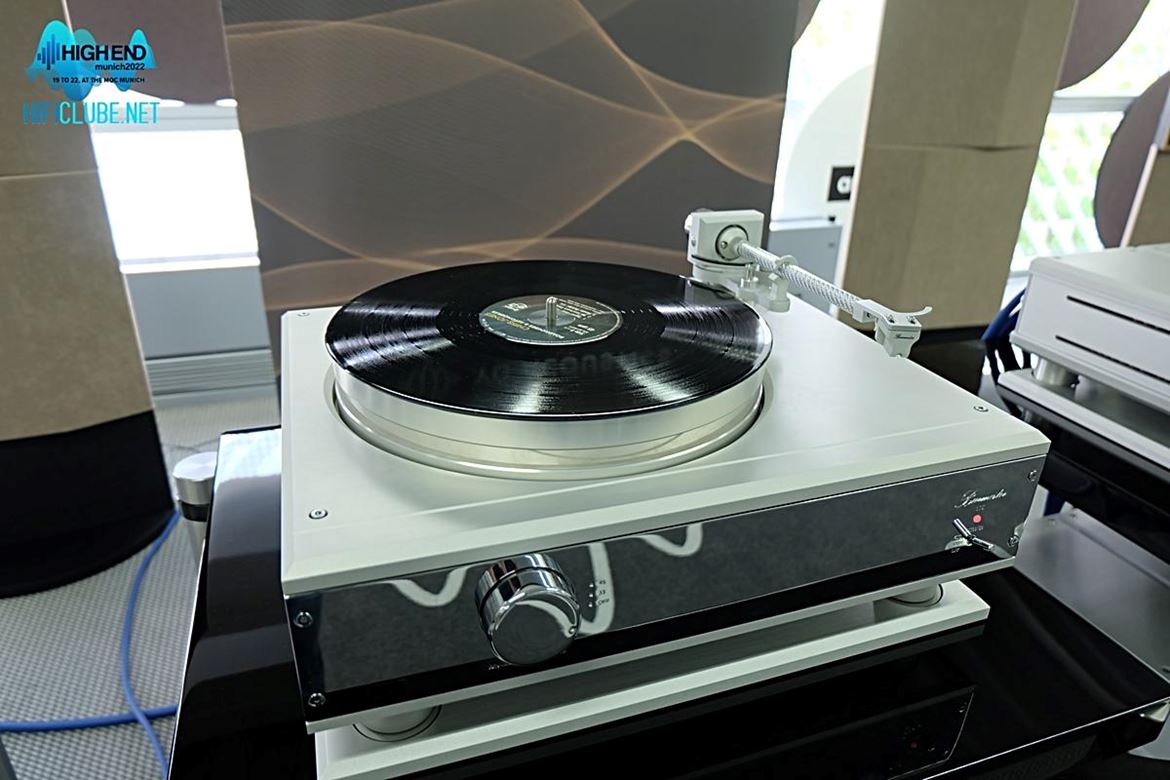 A picture is worth a thousand words
Since a picture is worth a thousand words, here are the first photos and videos of Highend 2022.
Whenever possible, photos will be published with explanatory captions. Images are our reader's best friends; they tell more than a thousand words. The in-depth analysis comes later. So, I will leave the final comments for JVH after the Show is over.
To take full advantage of the Hificlube.net webpage, I will display the photos individually or arrange them in galleries and slideshows. The latter will also be published on YouTube.
Photo gallery: what's new at the MOC
Note: click on each the thumbnail to open photo full size
x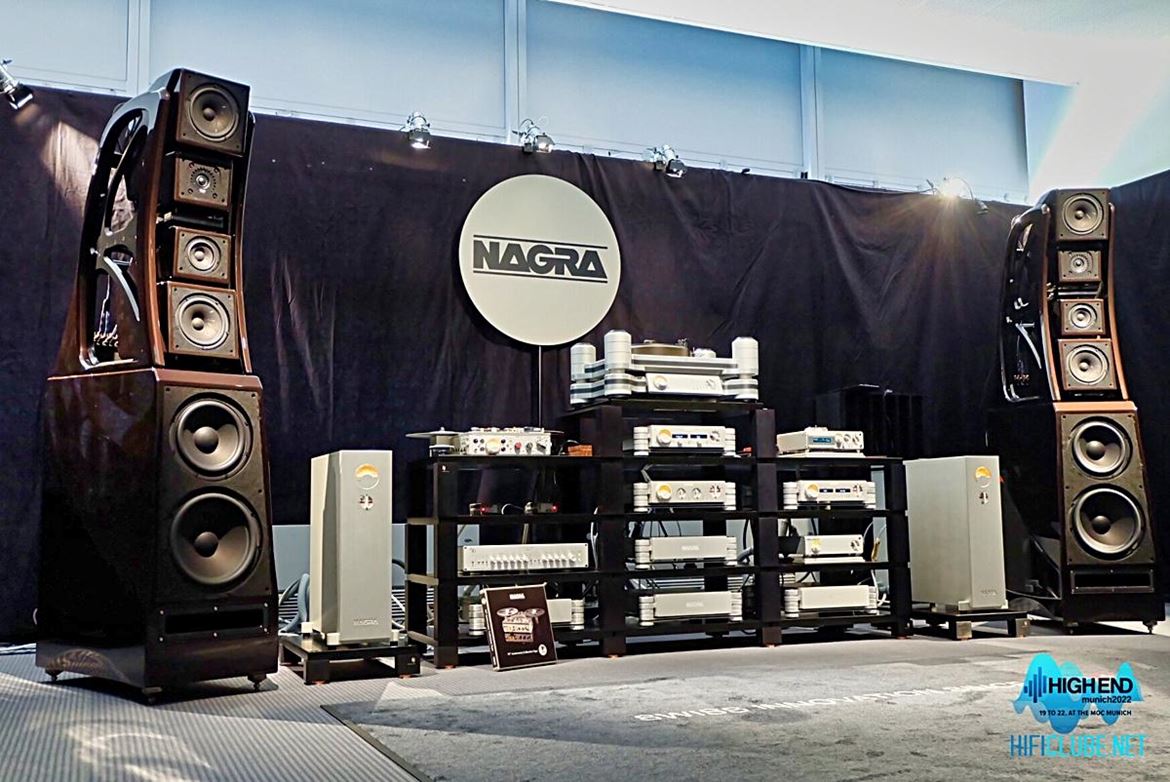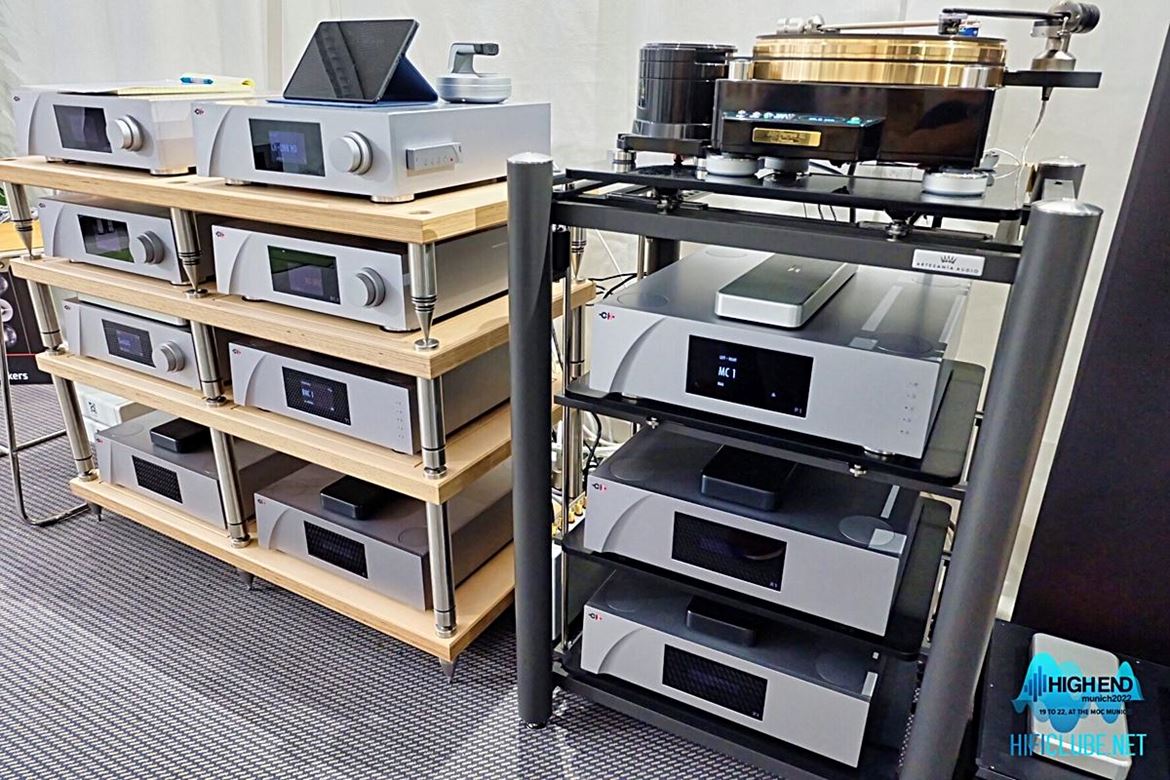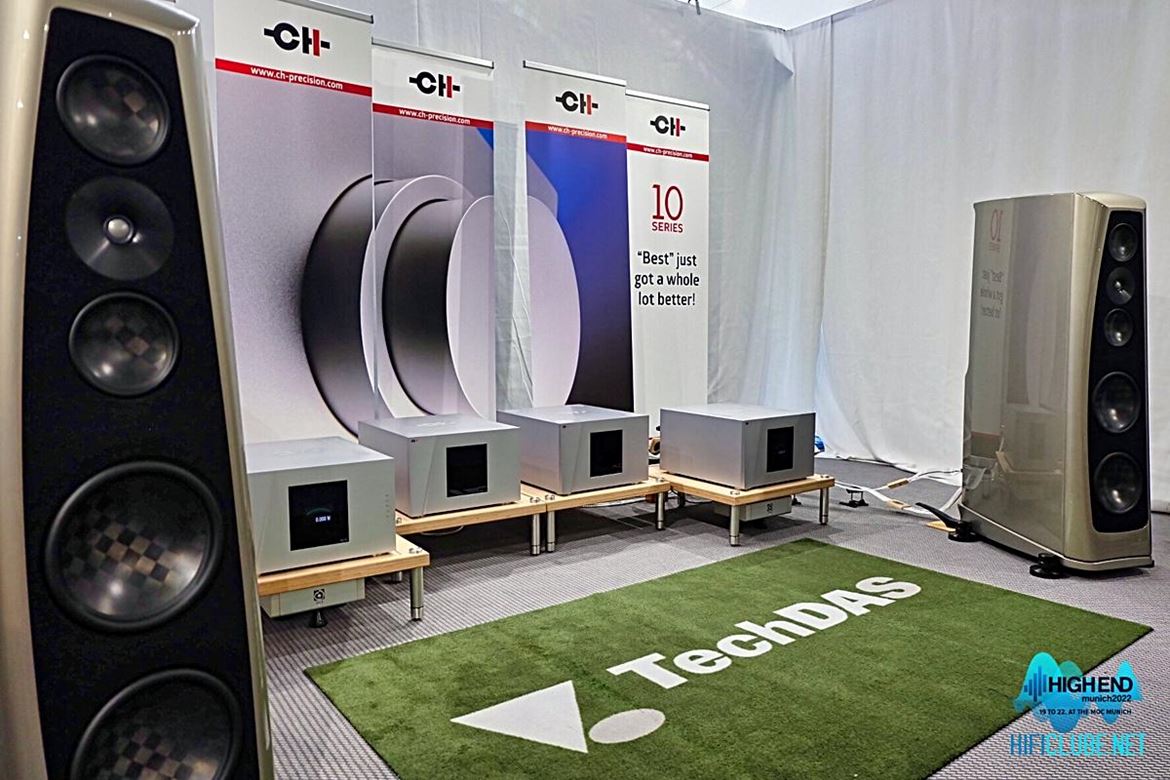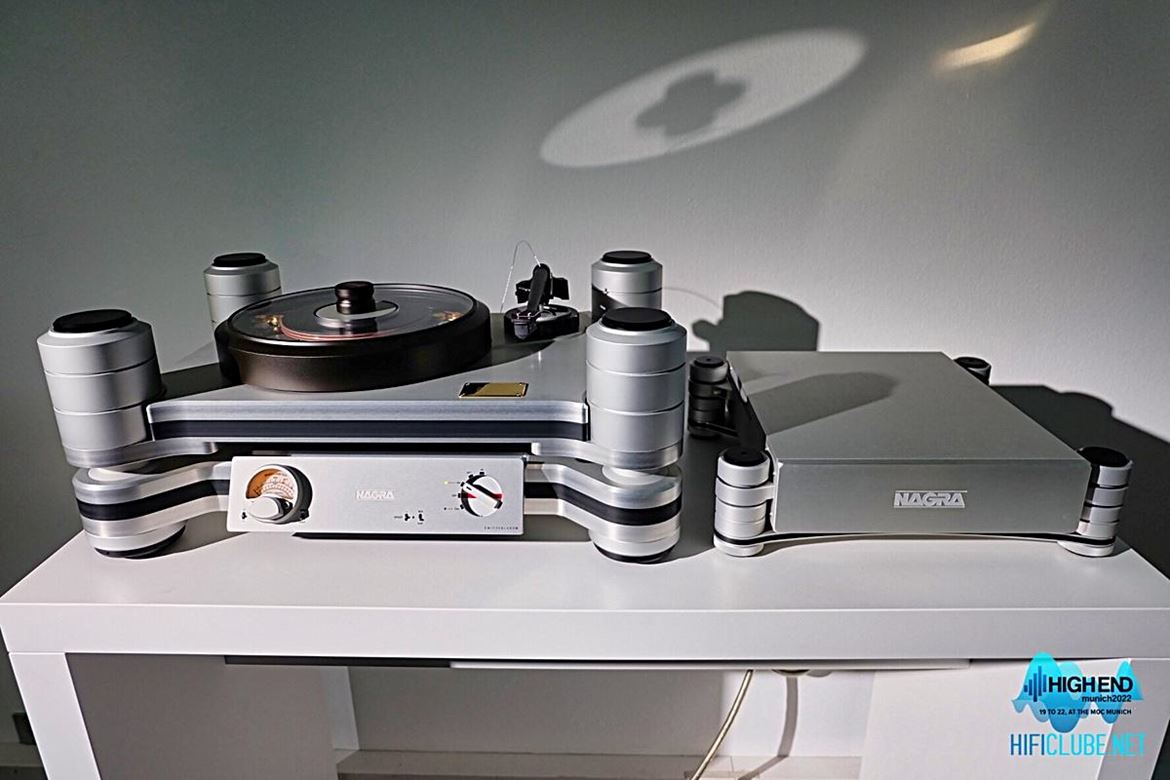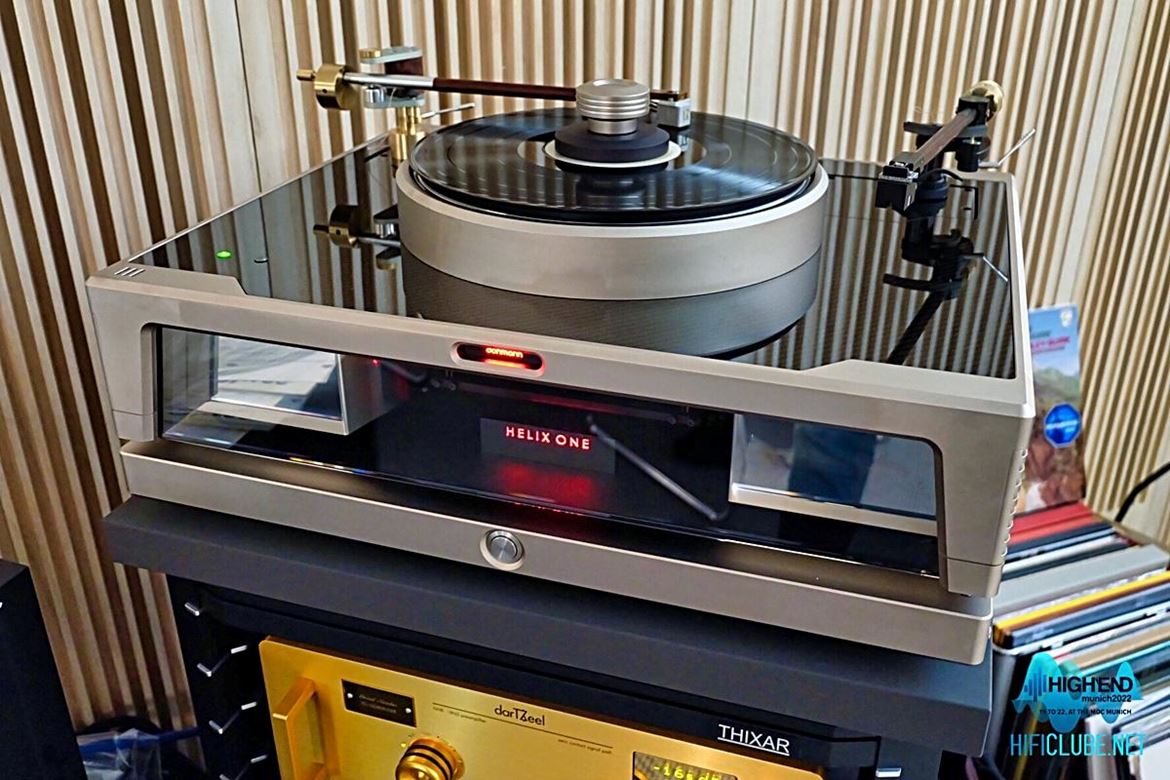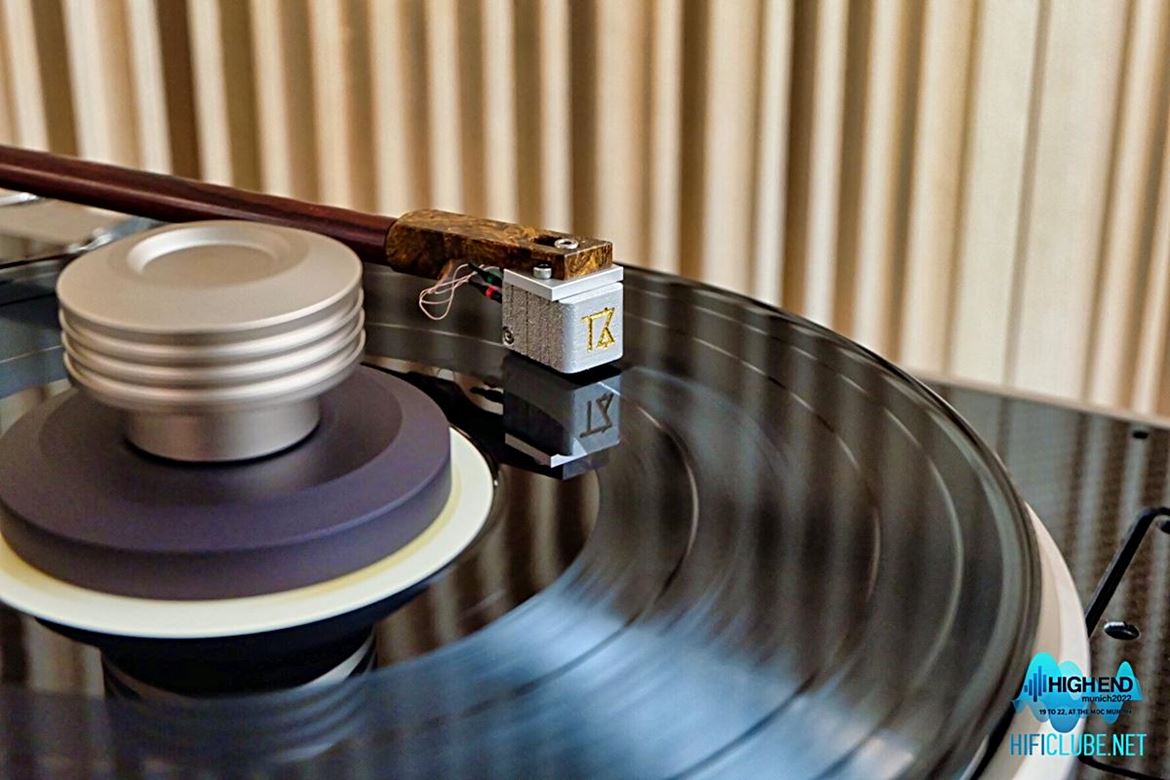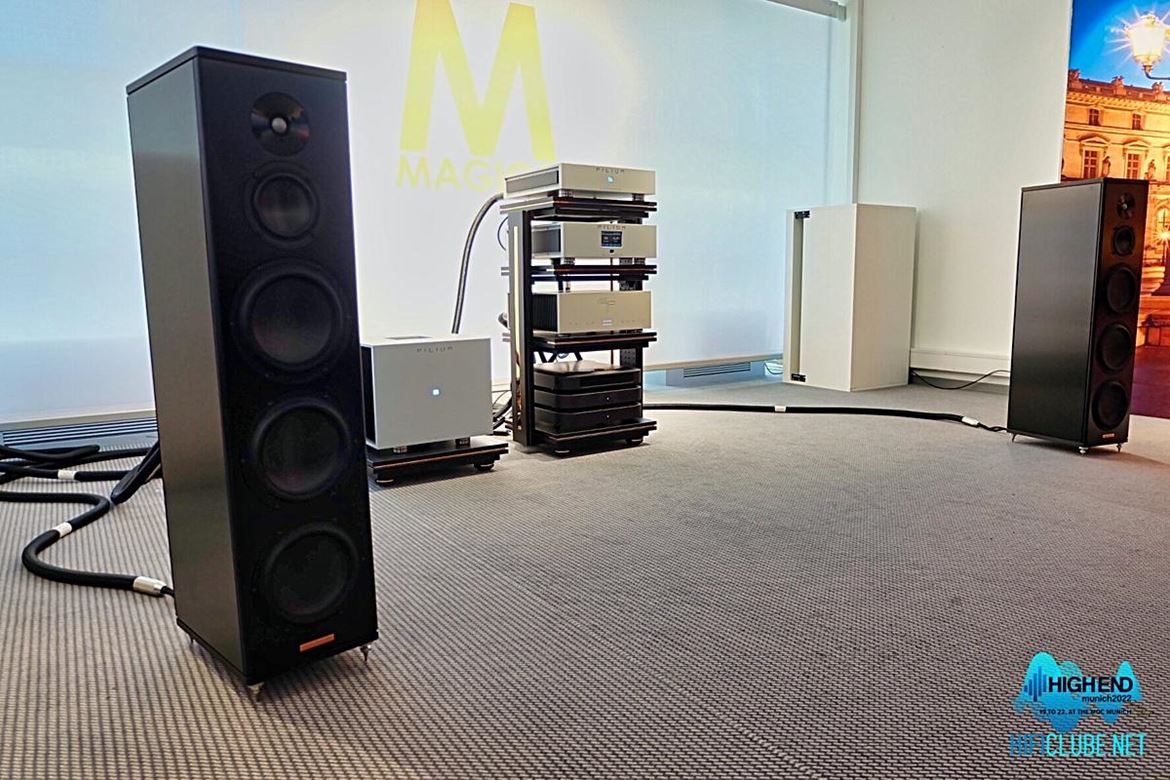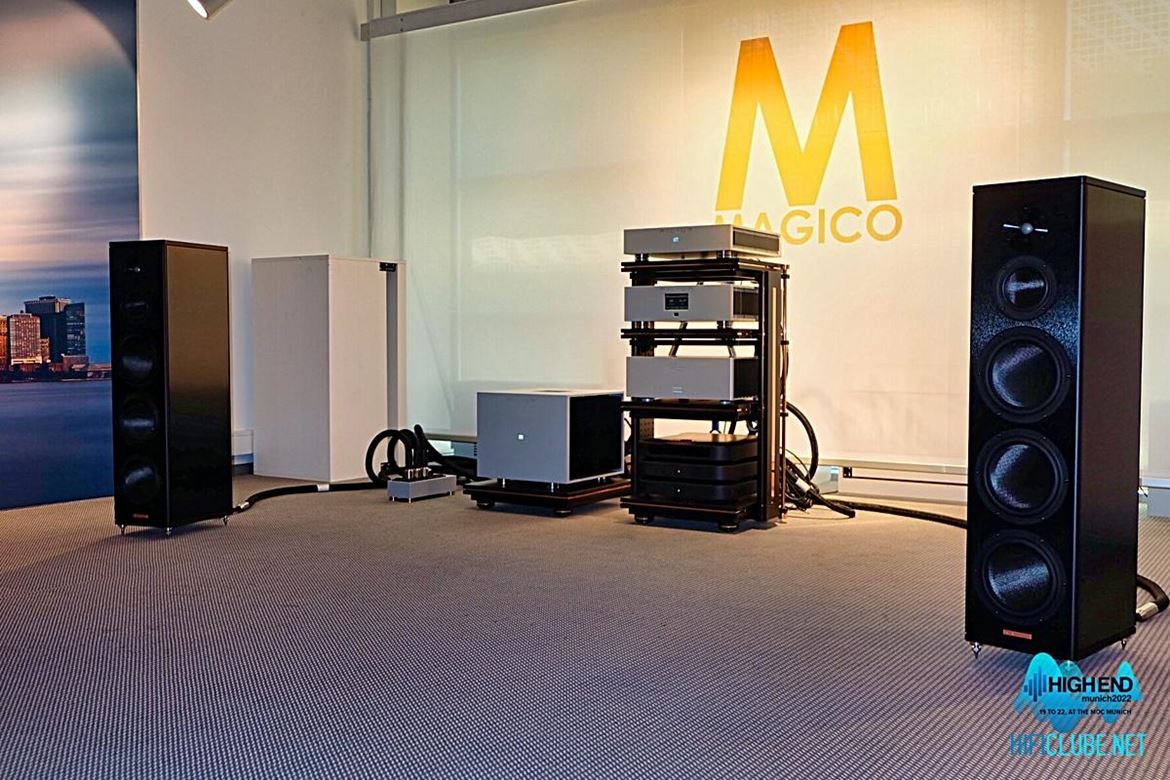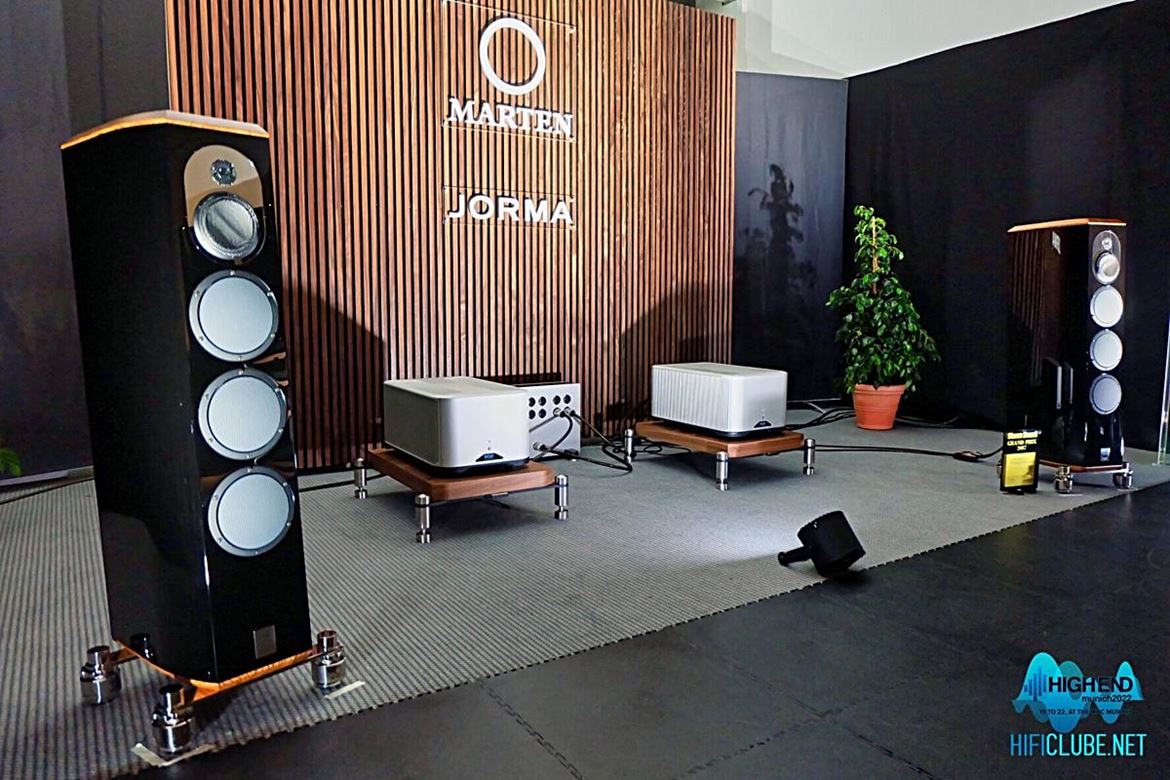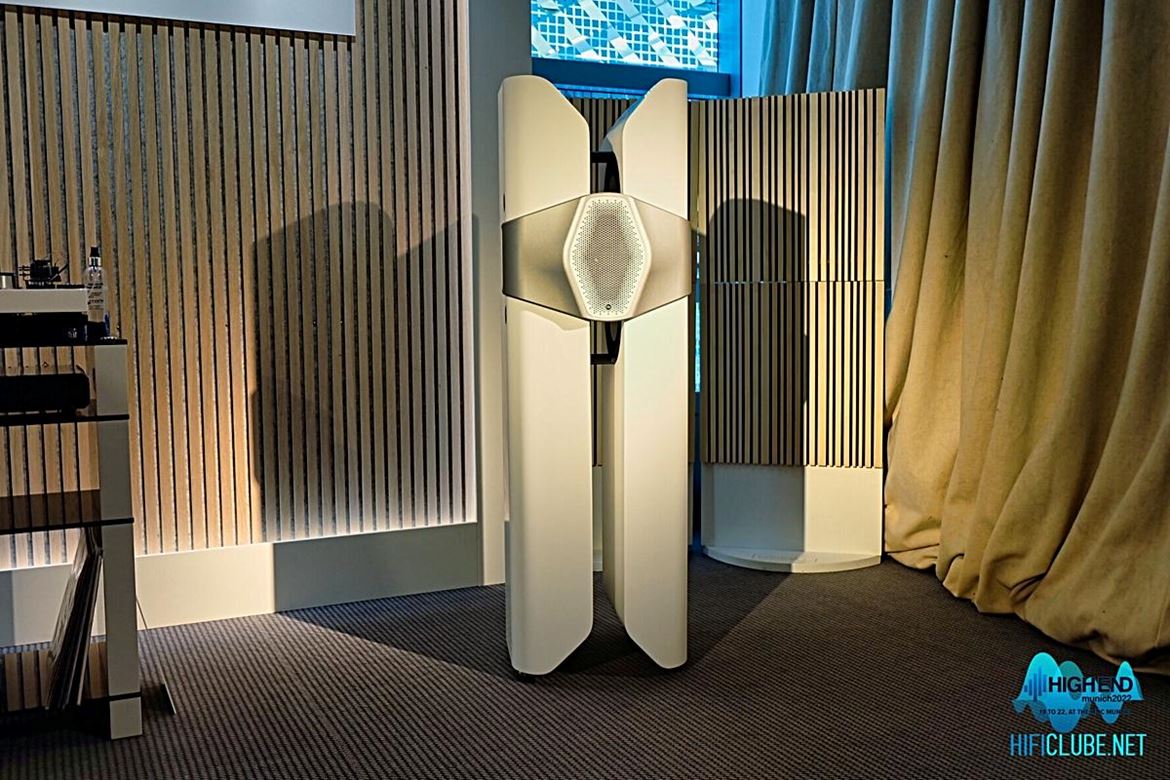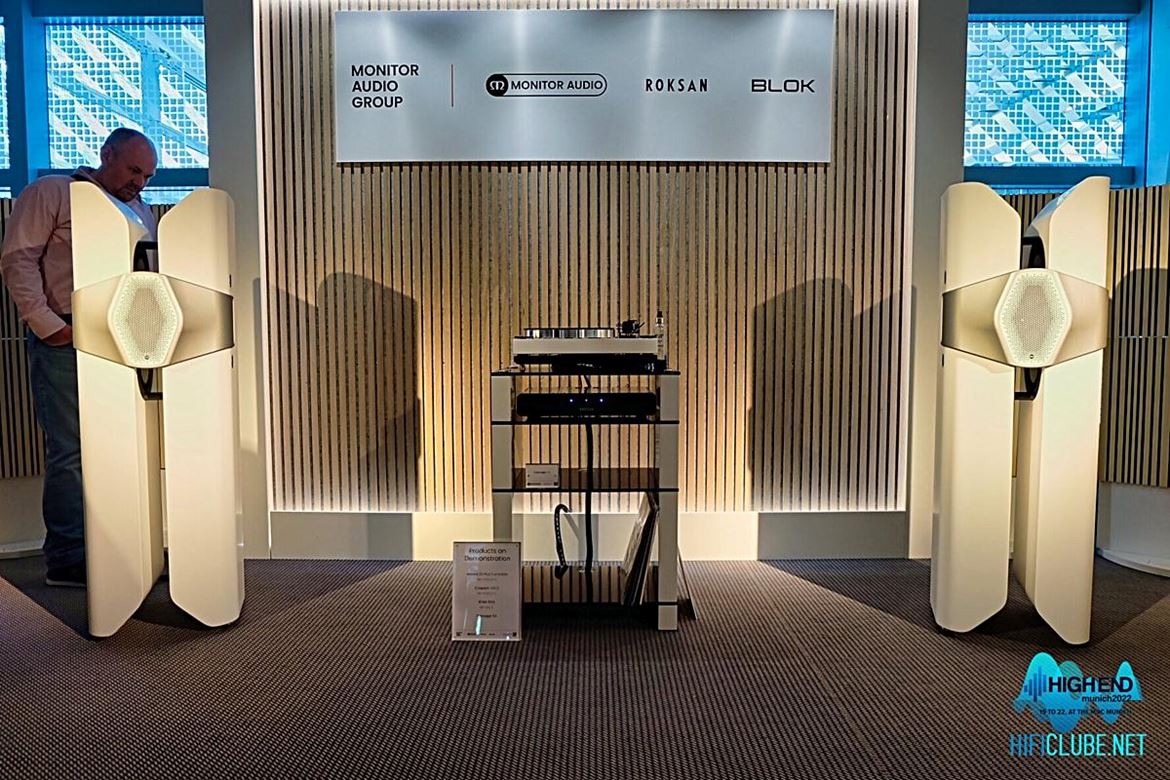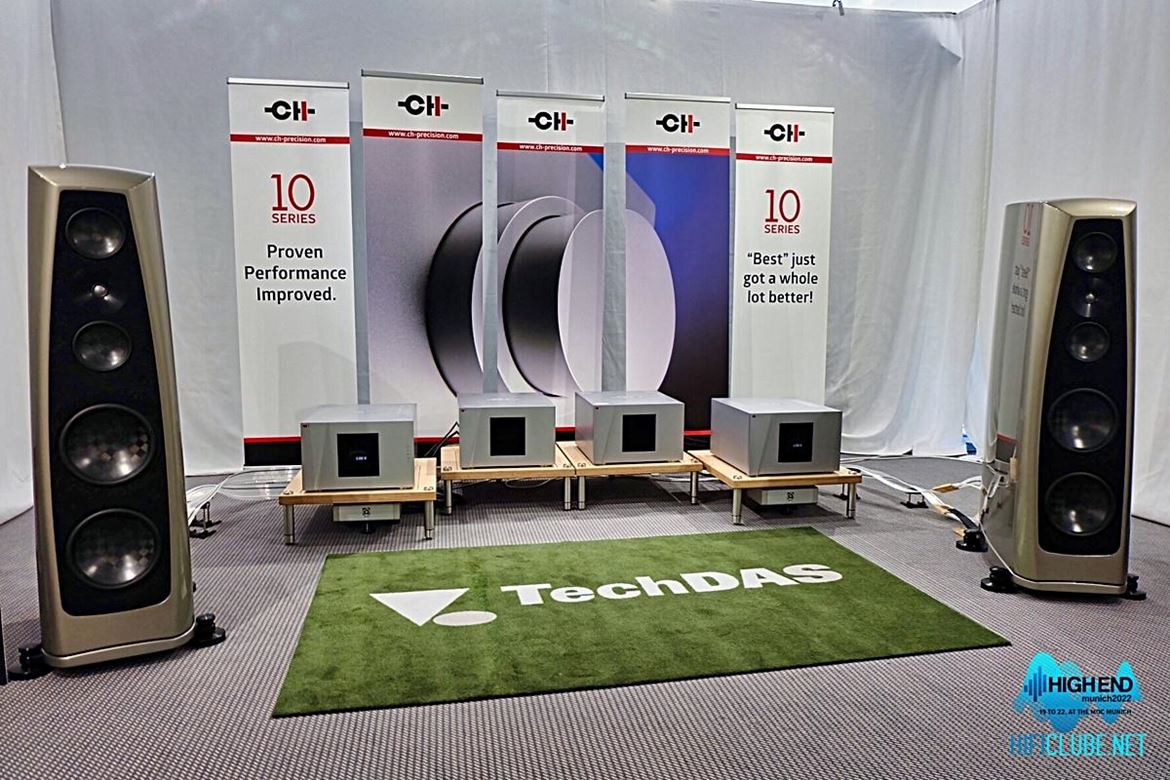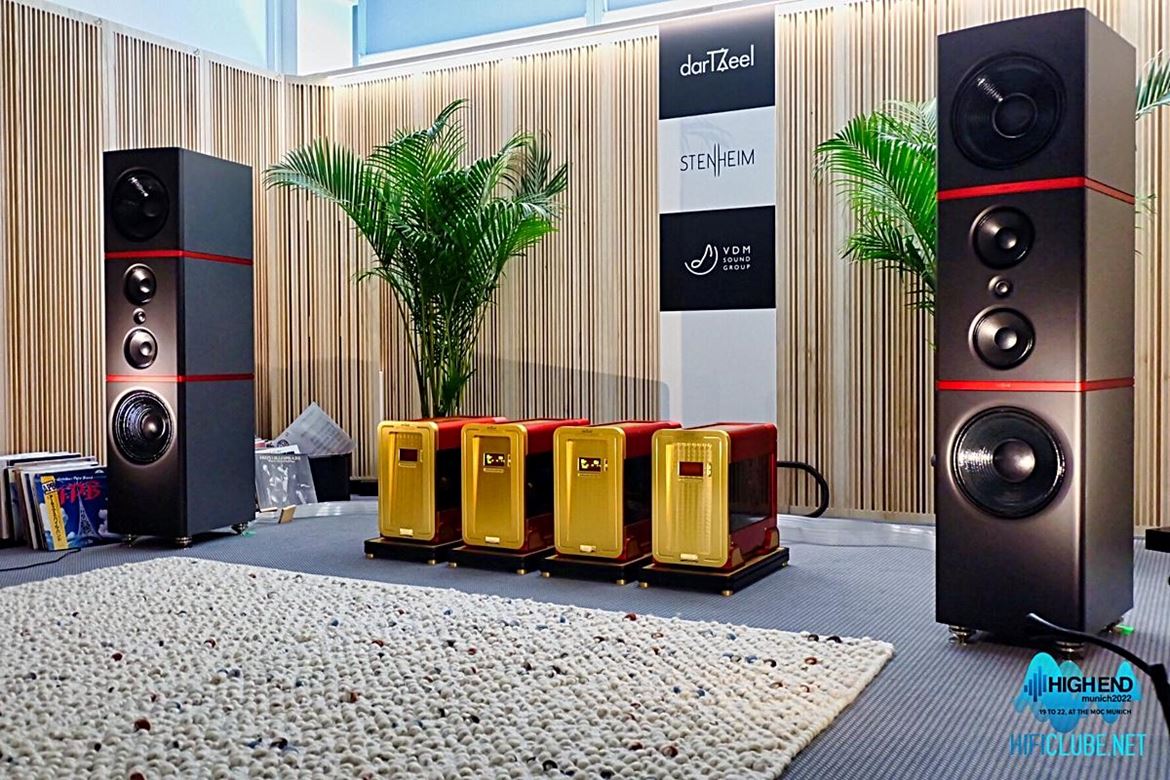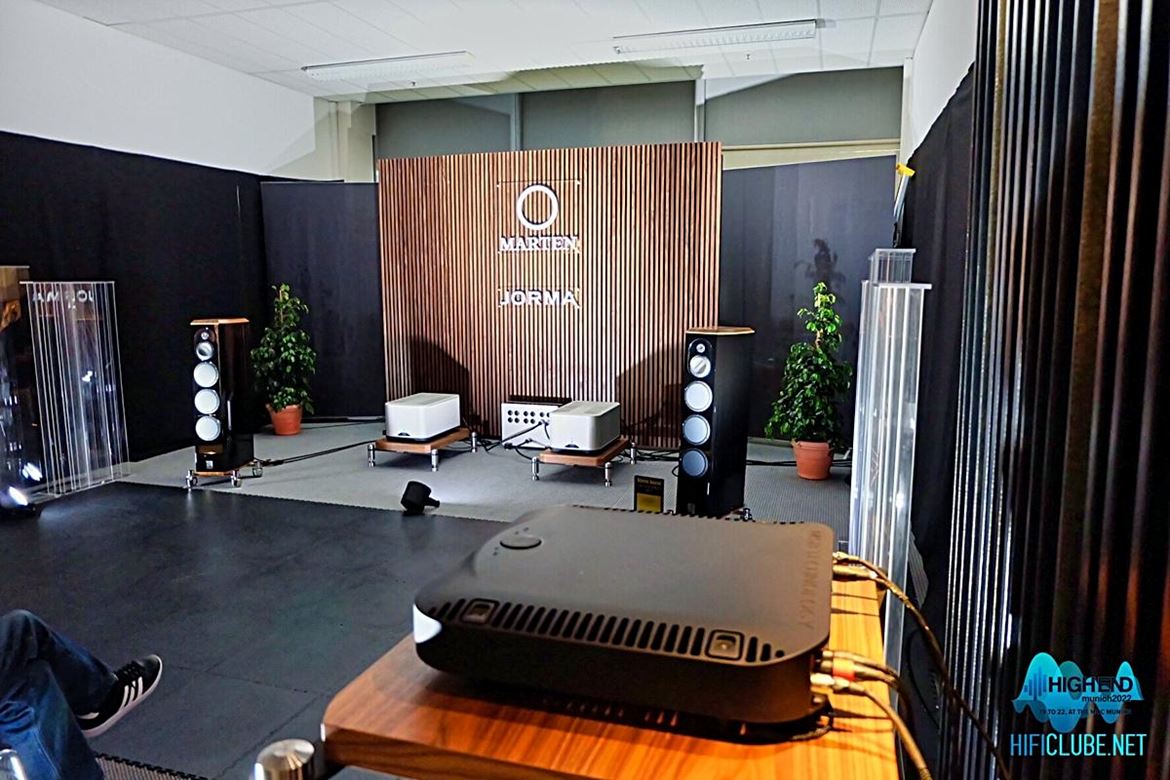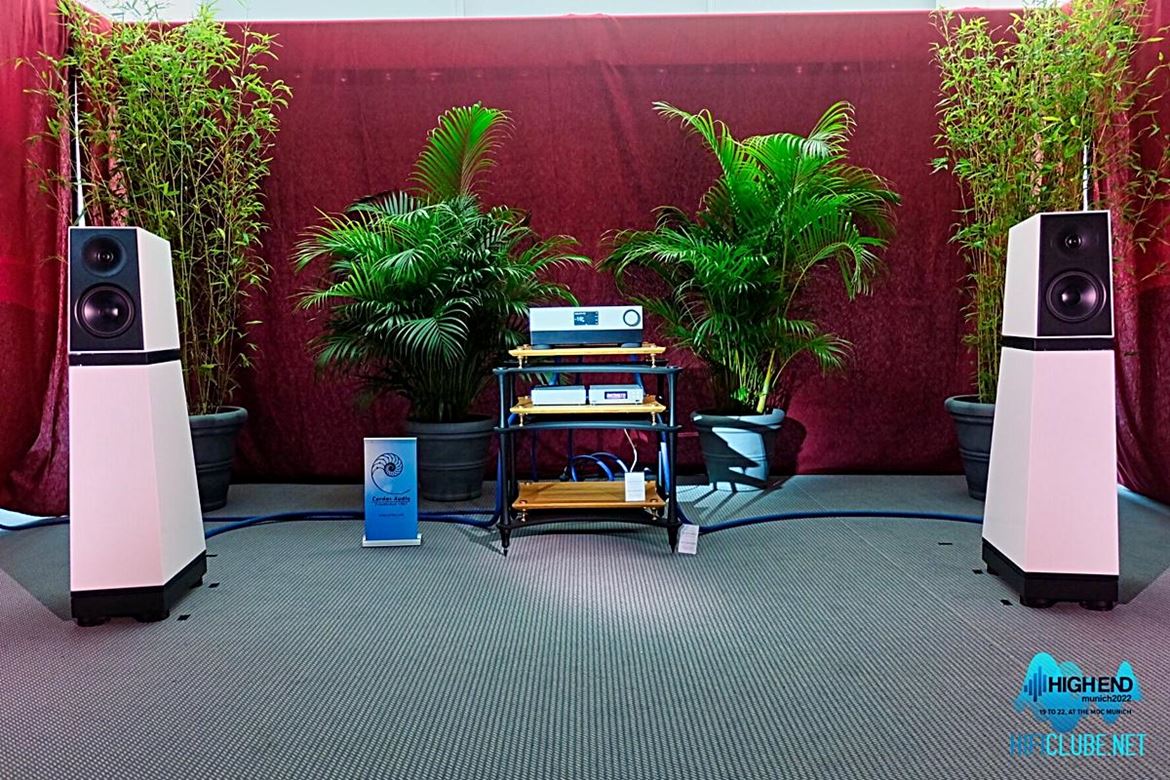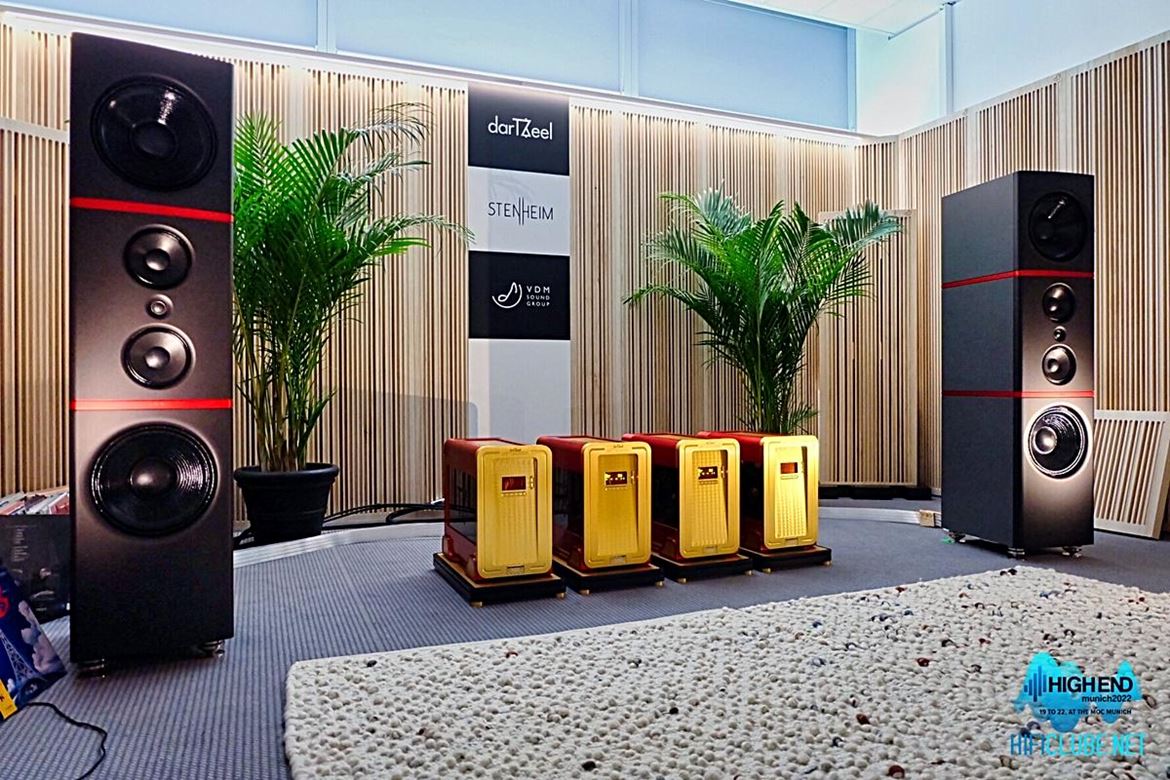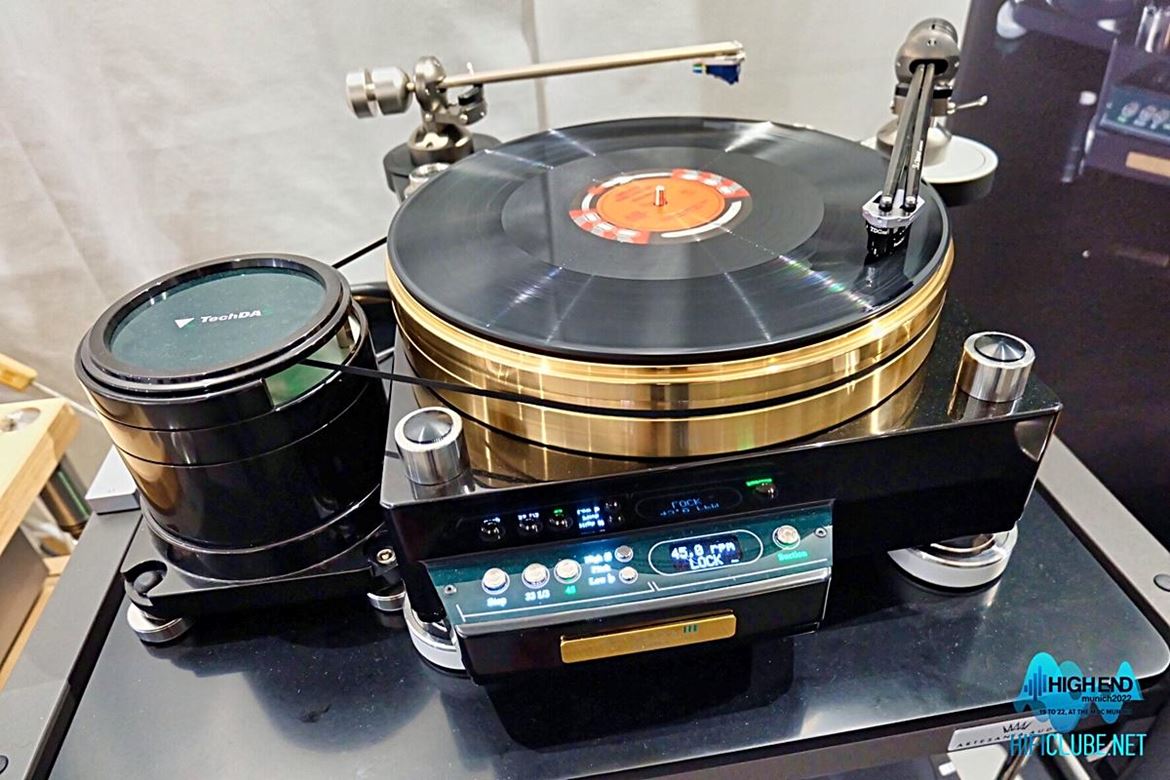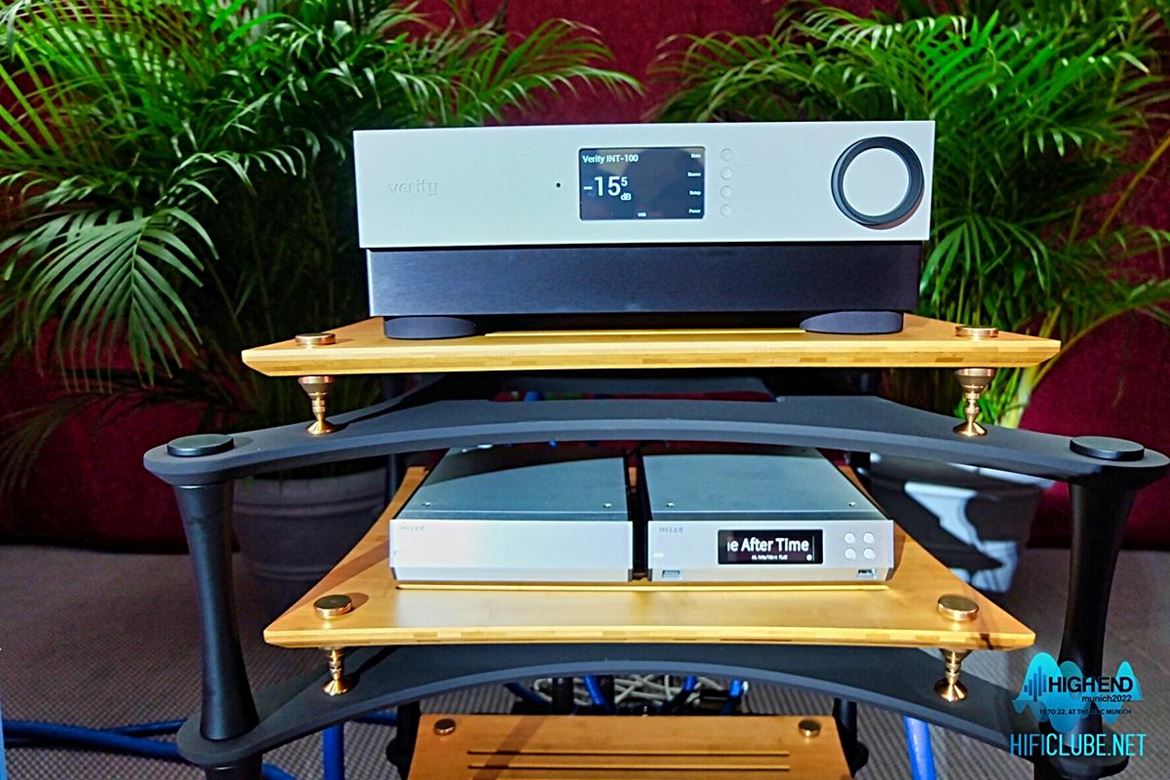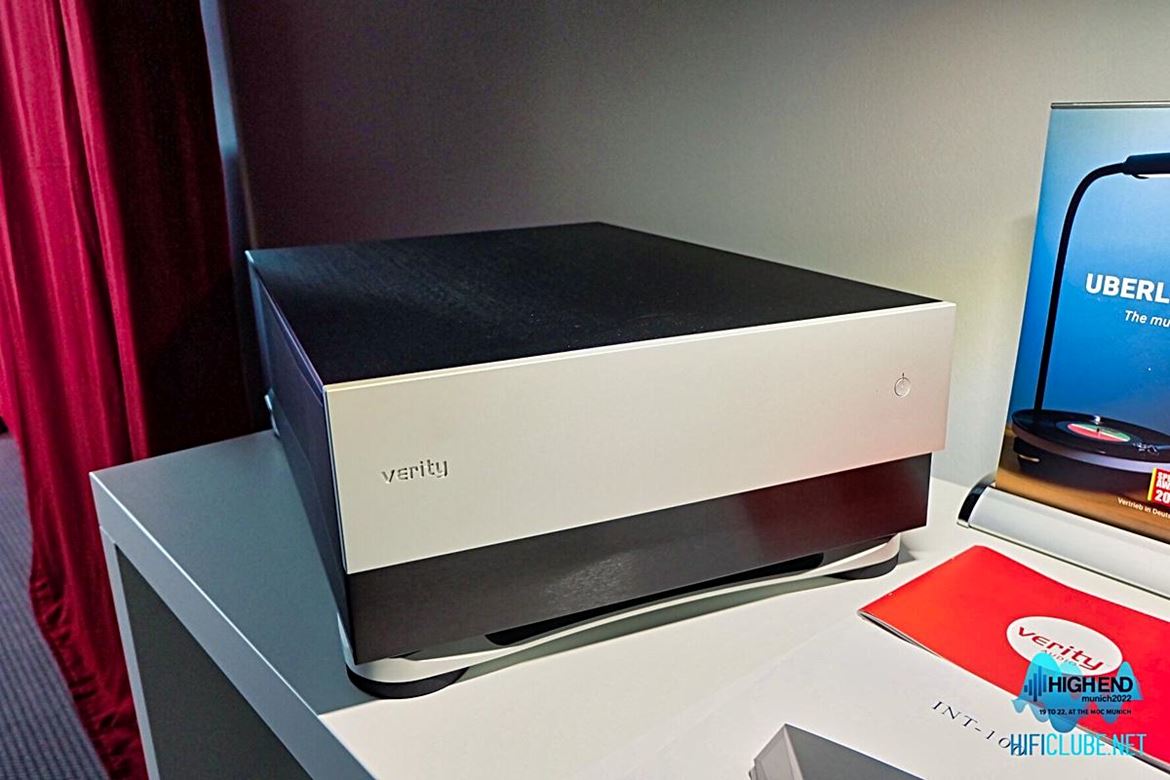 x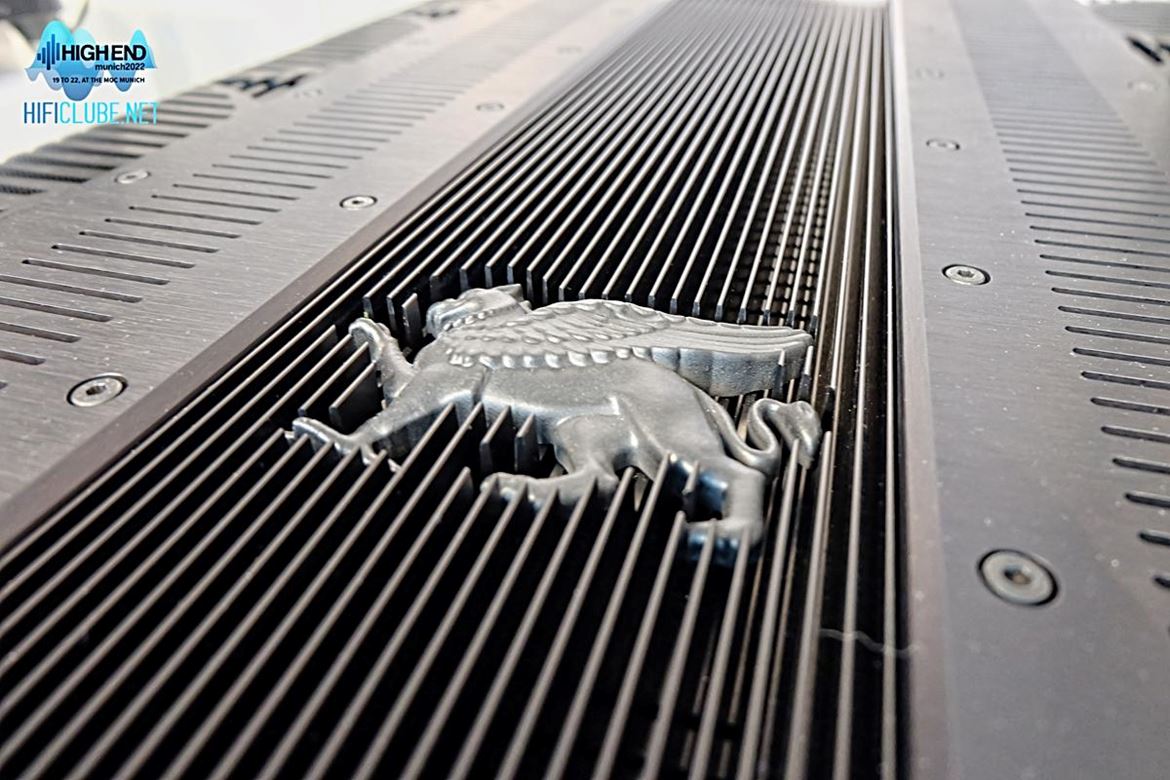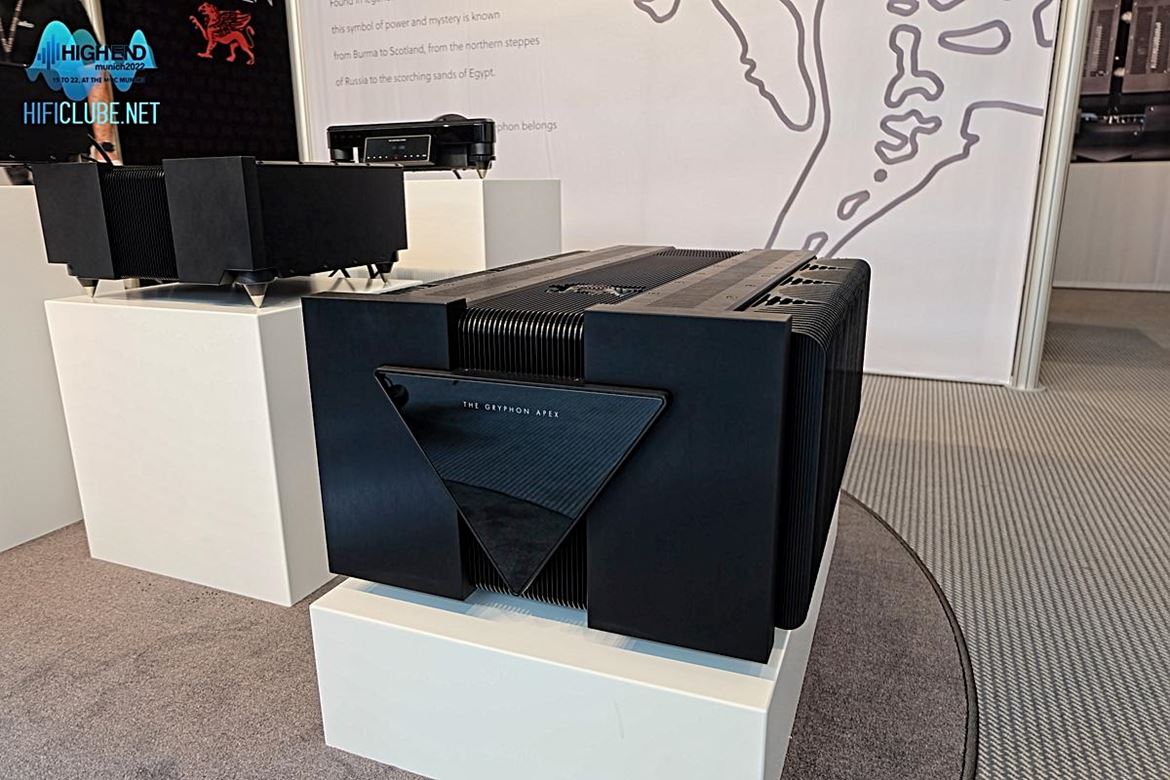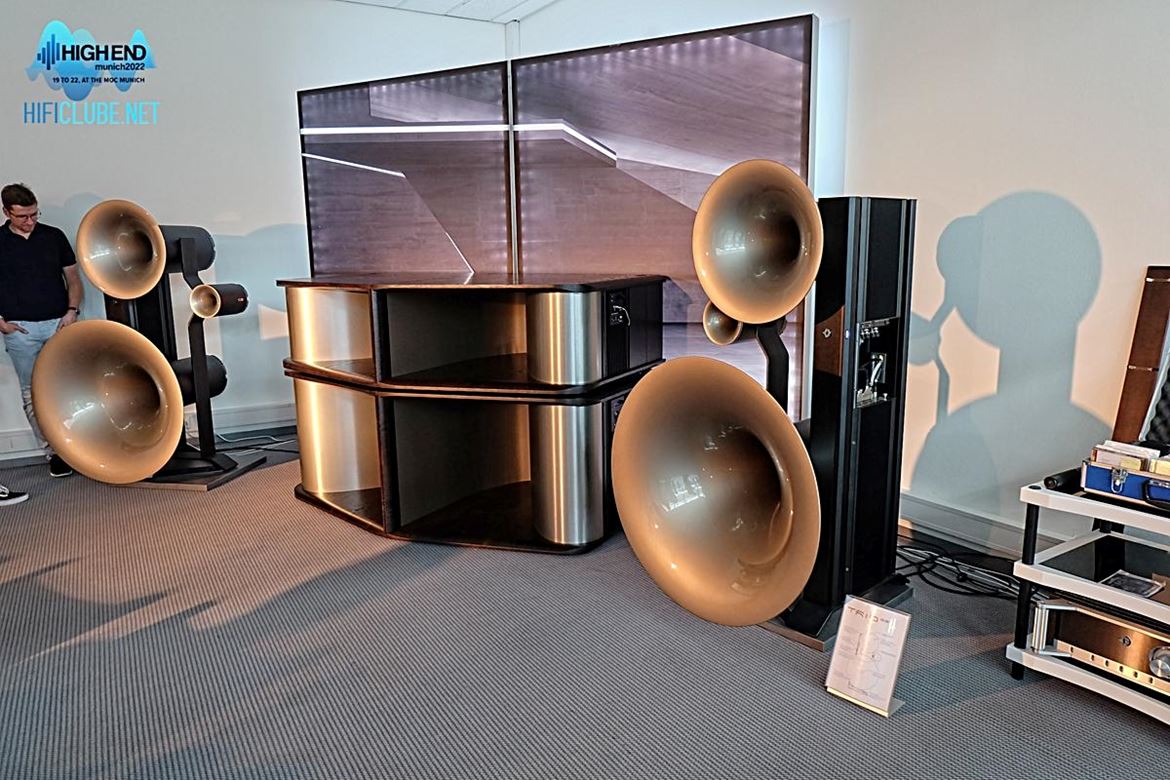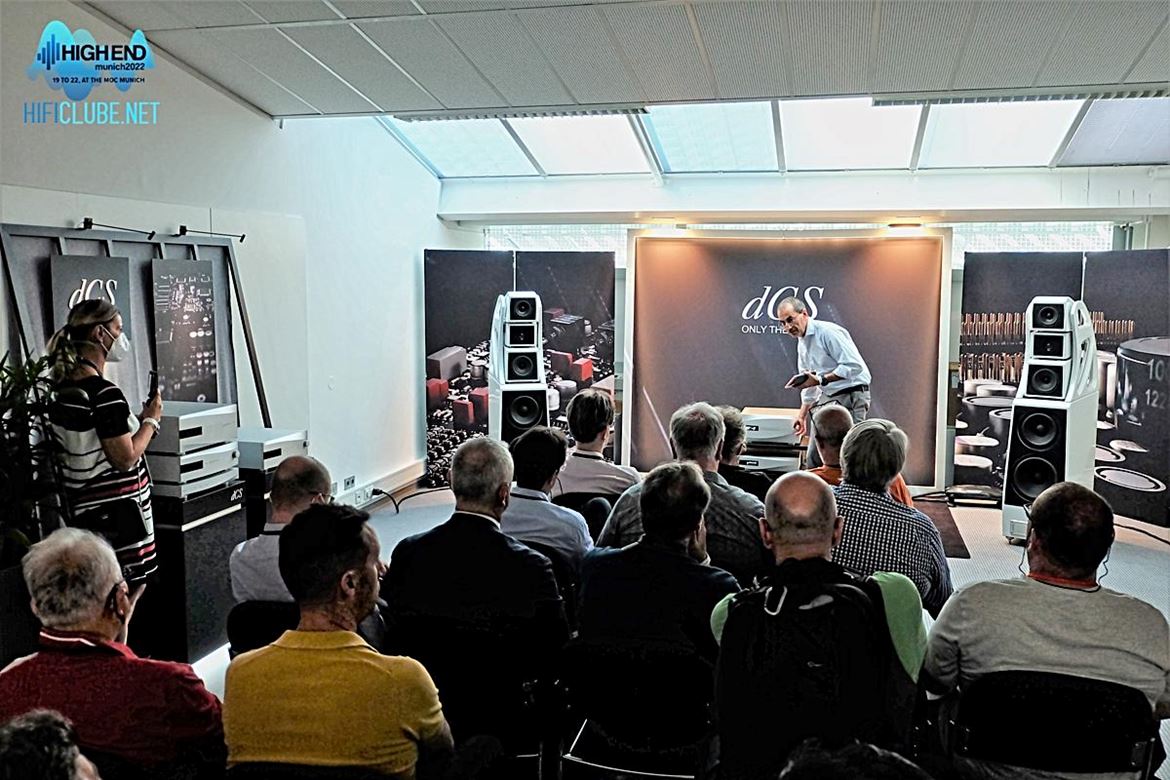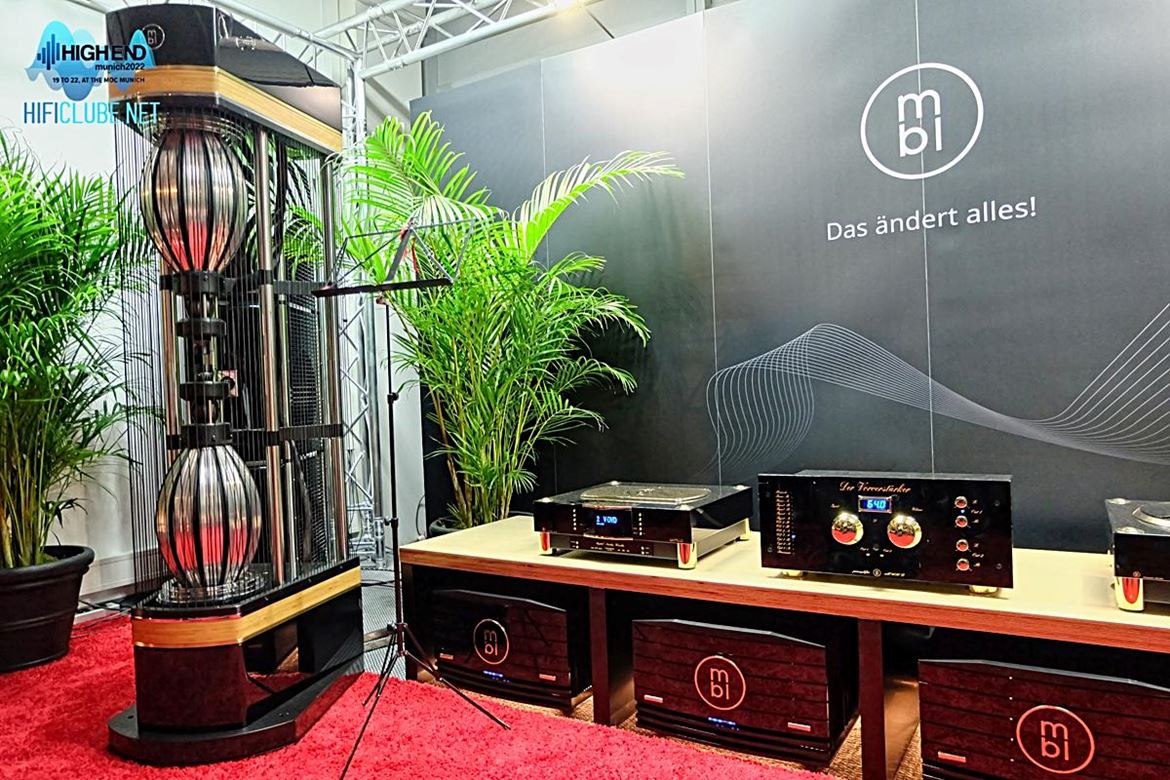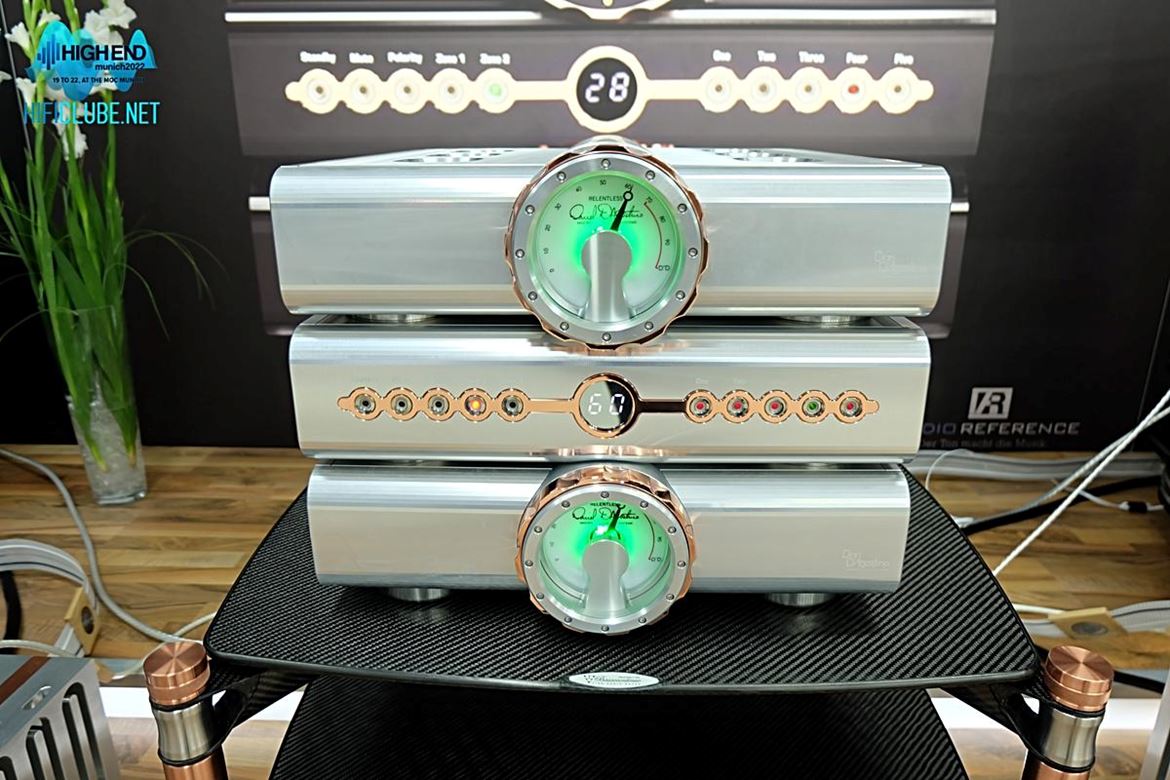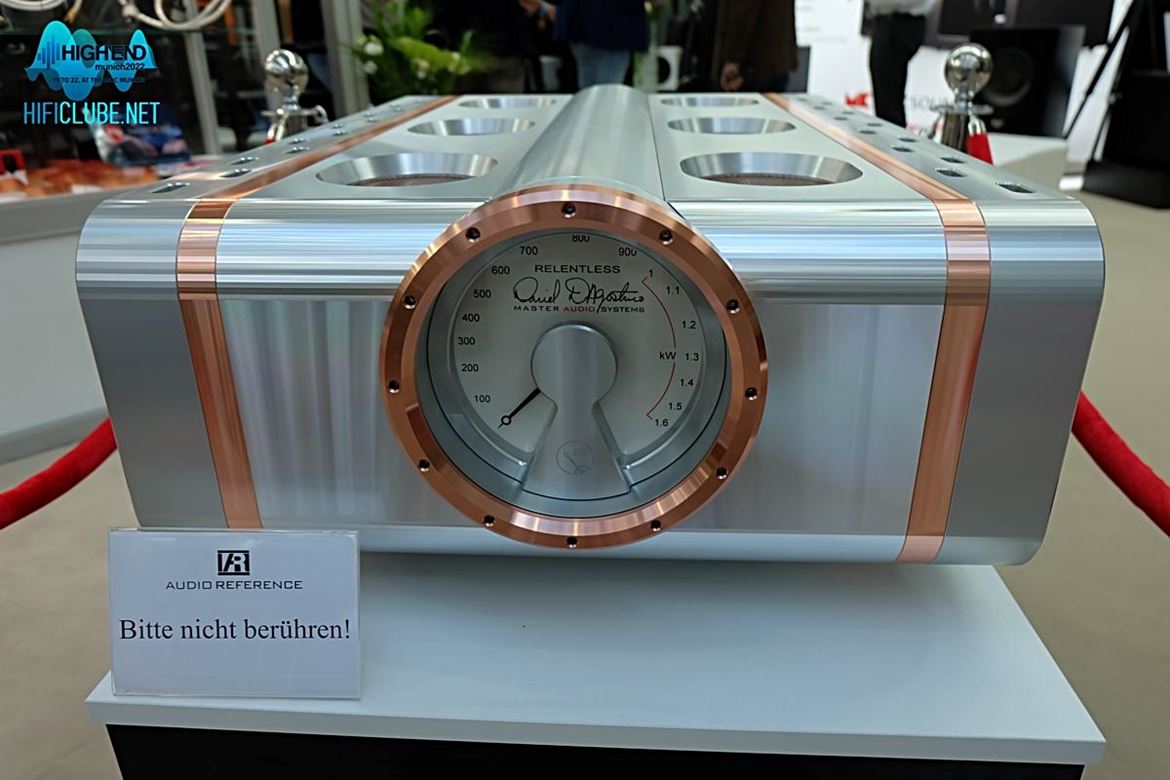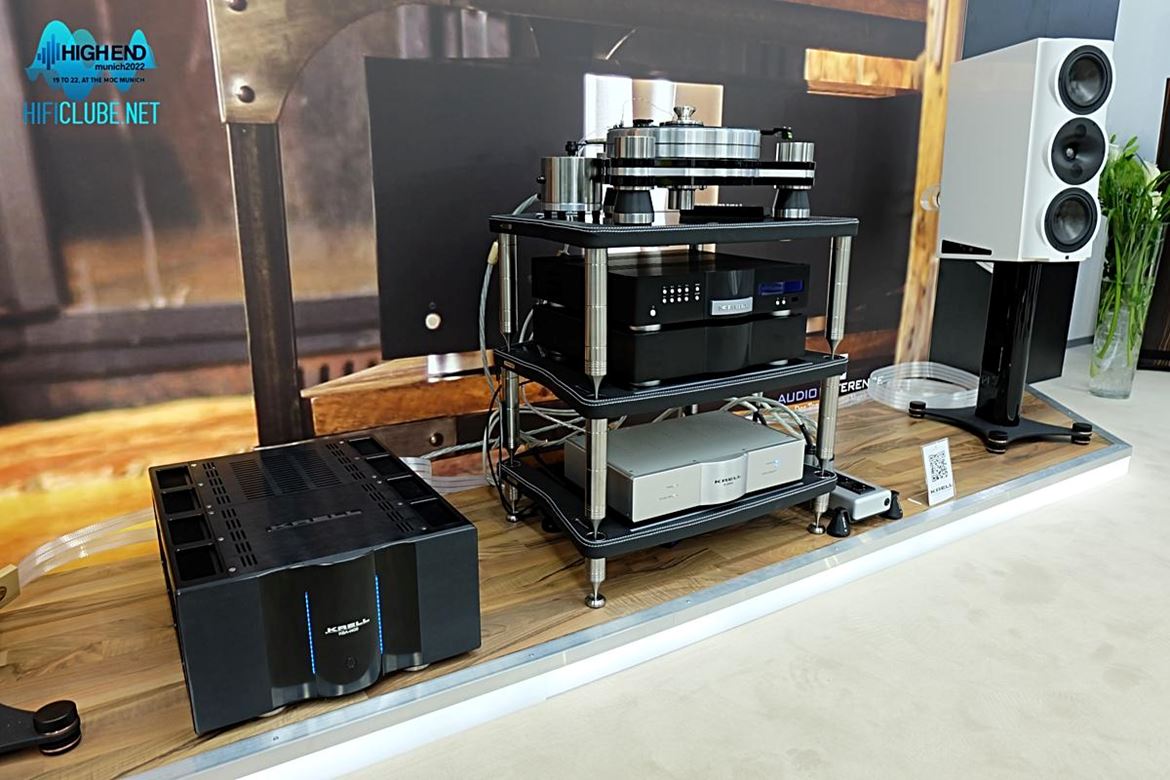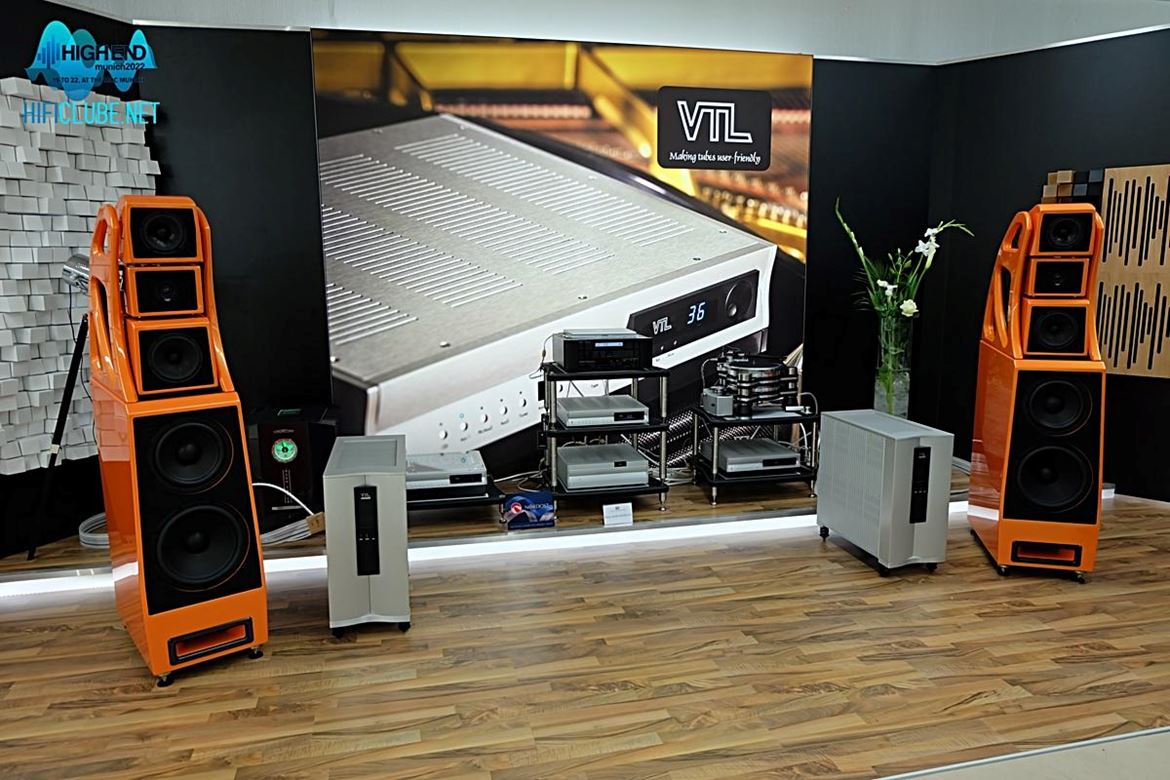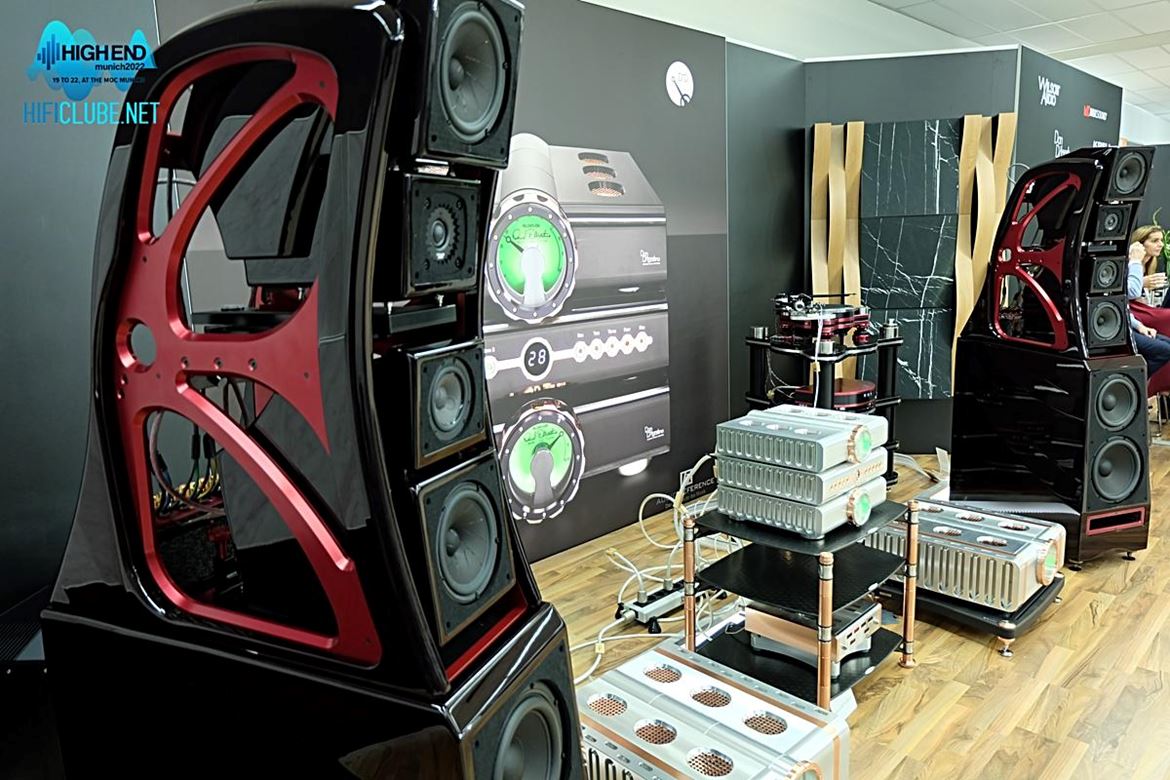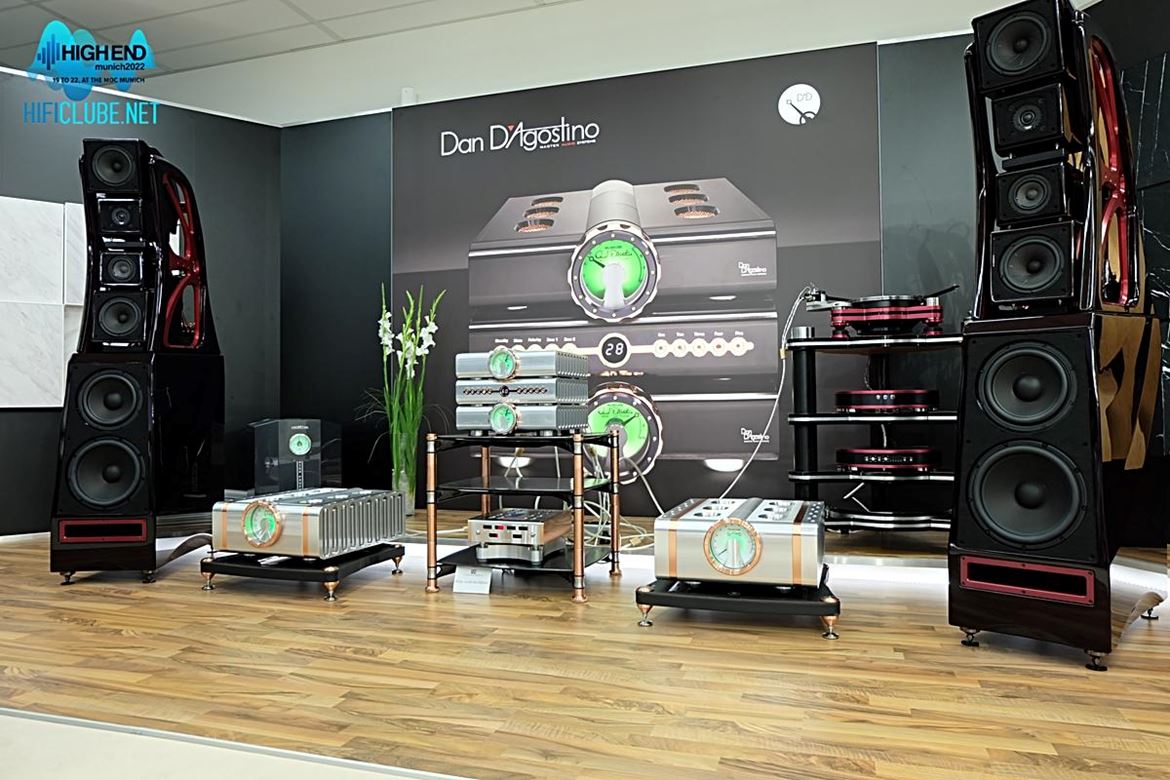 x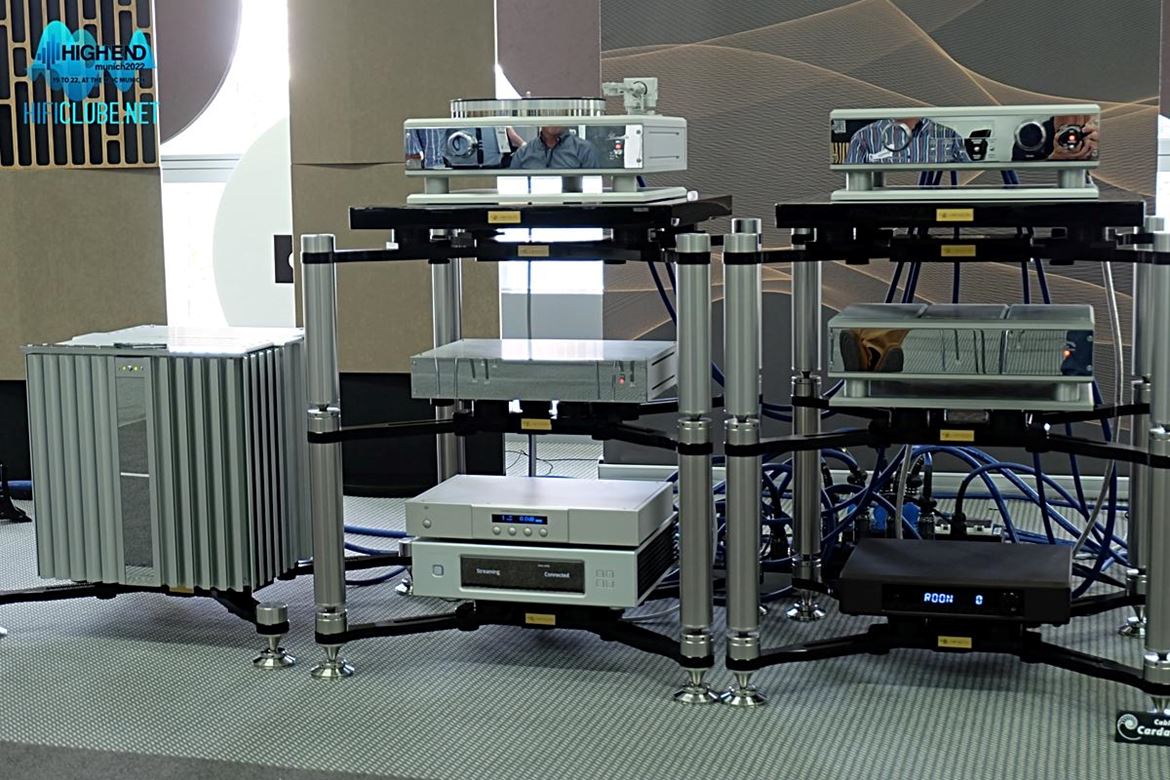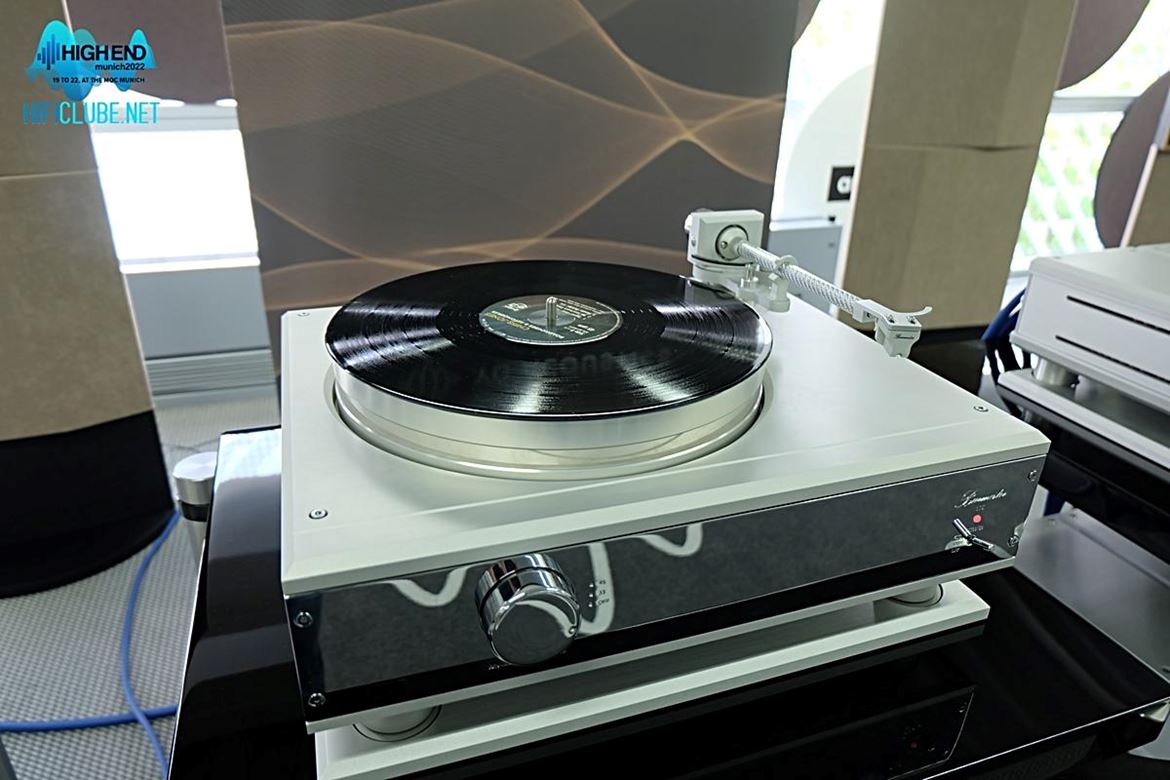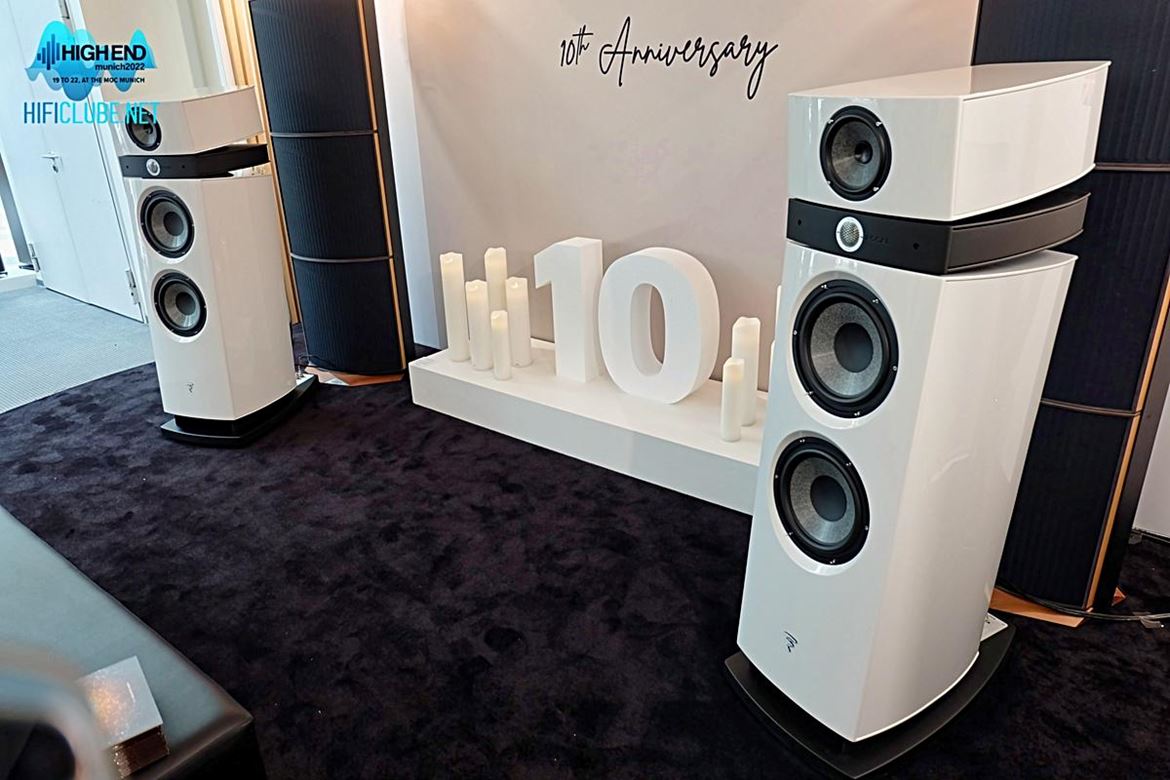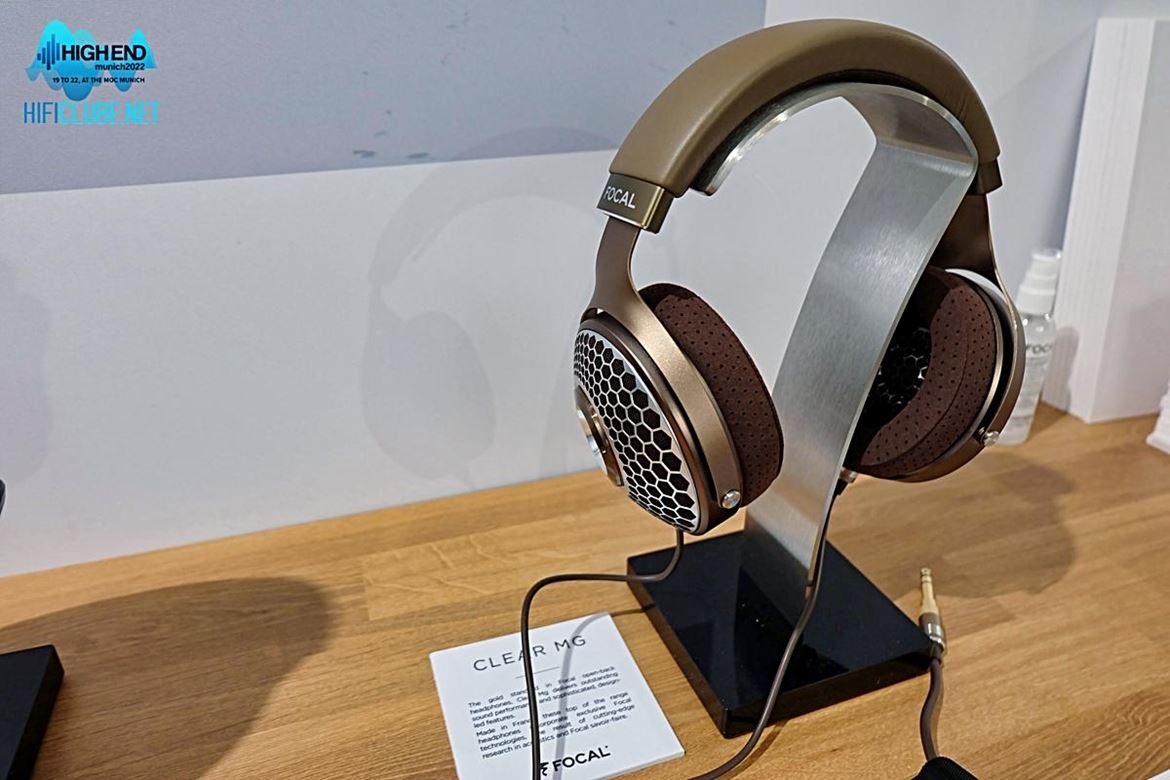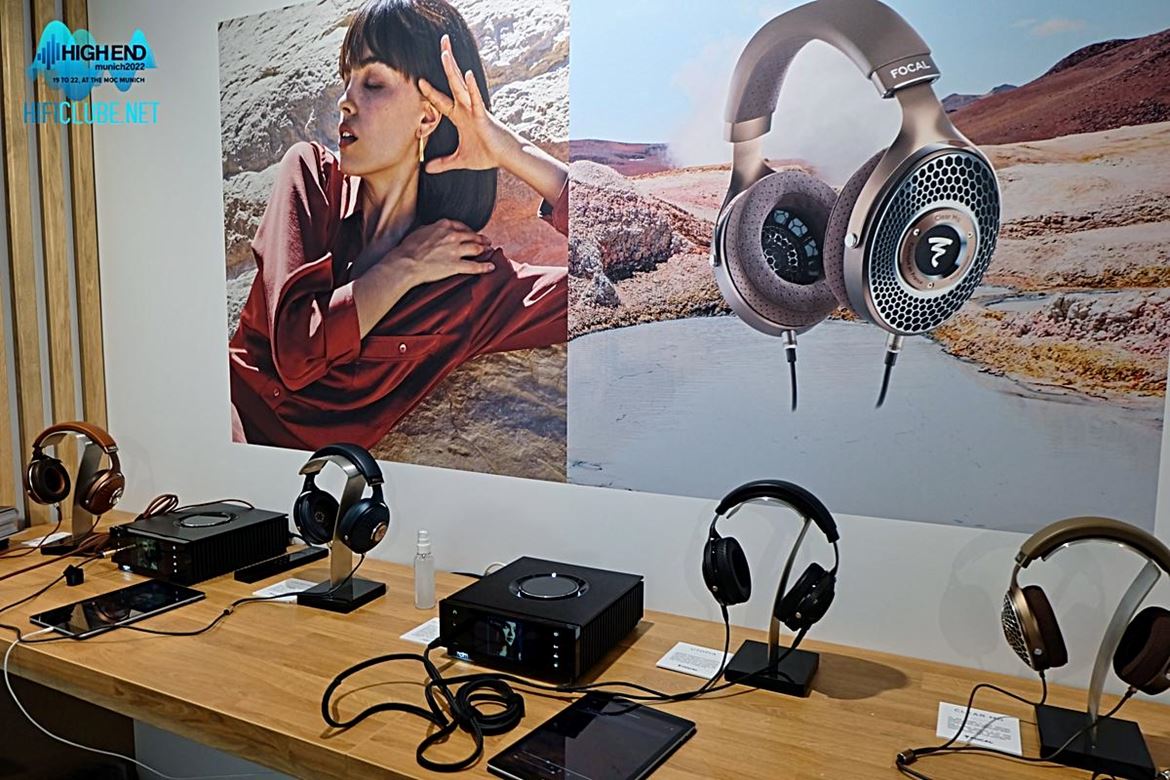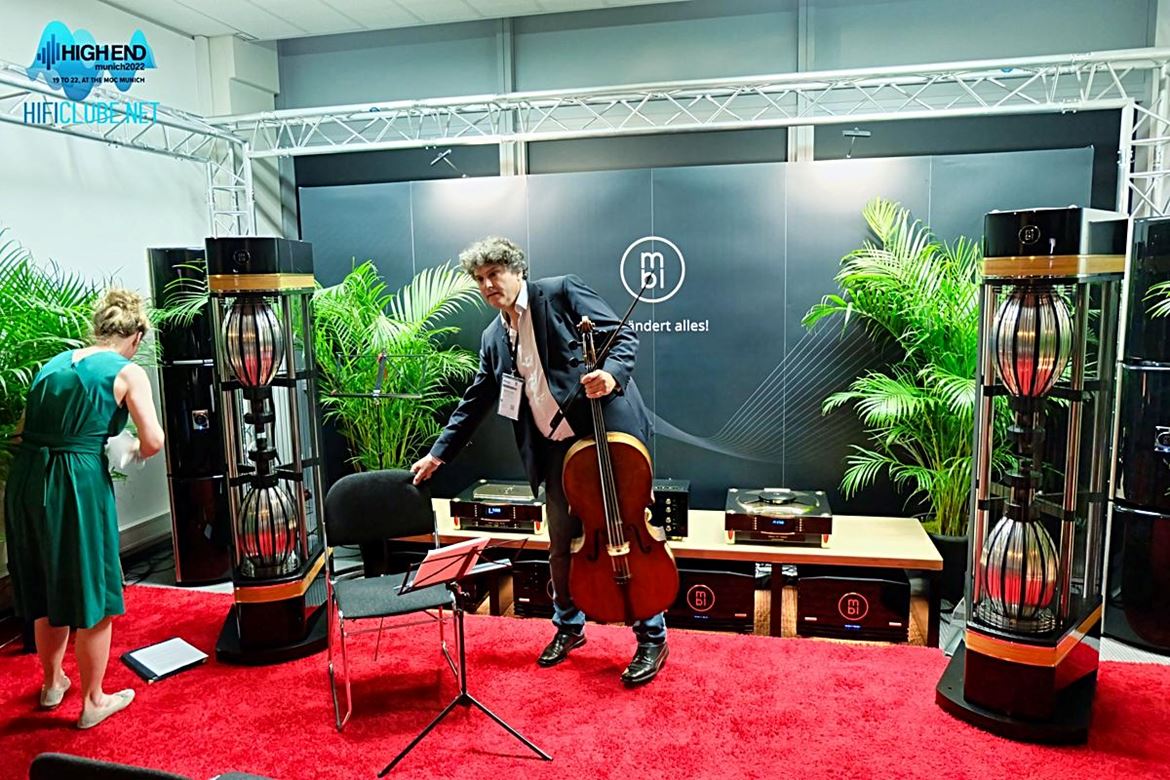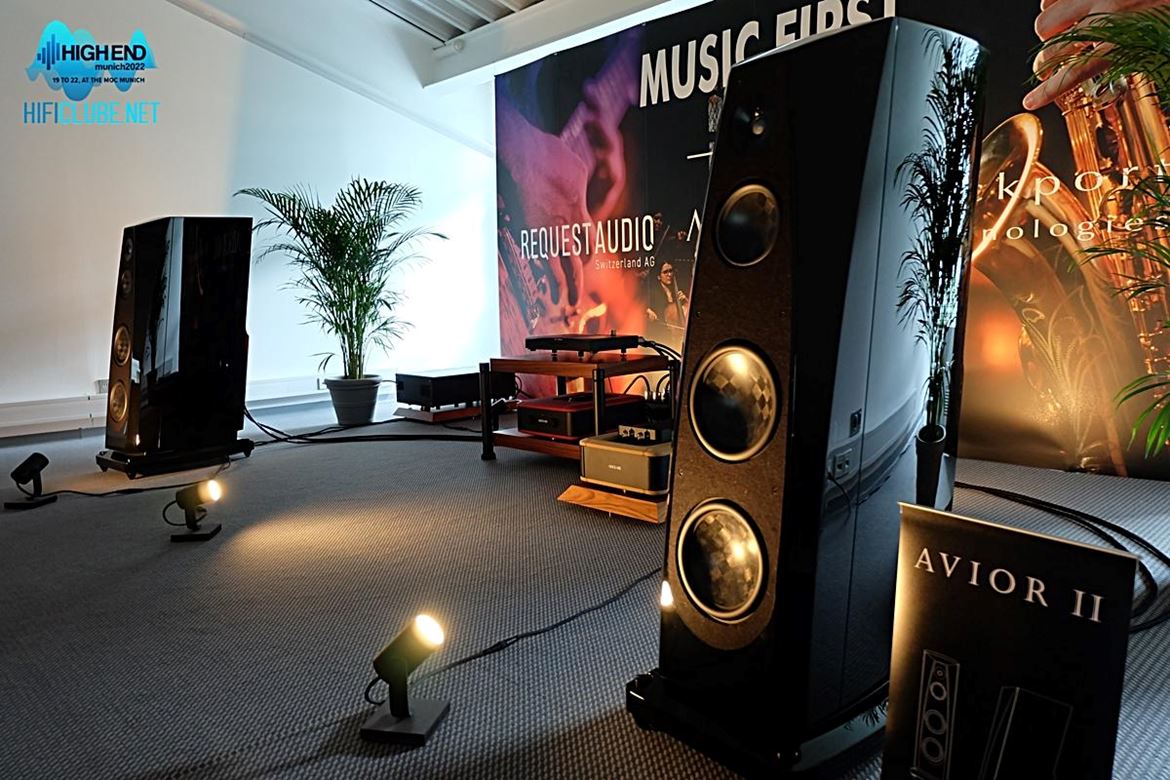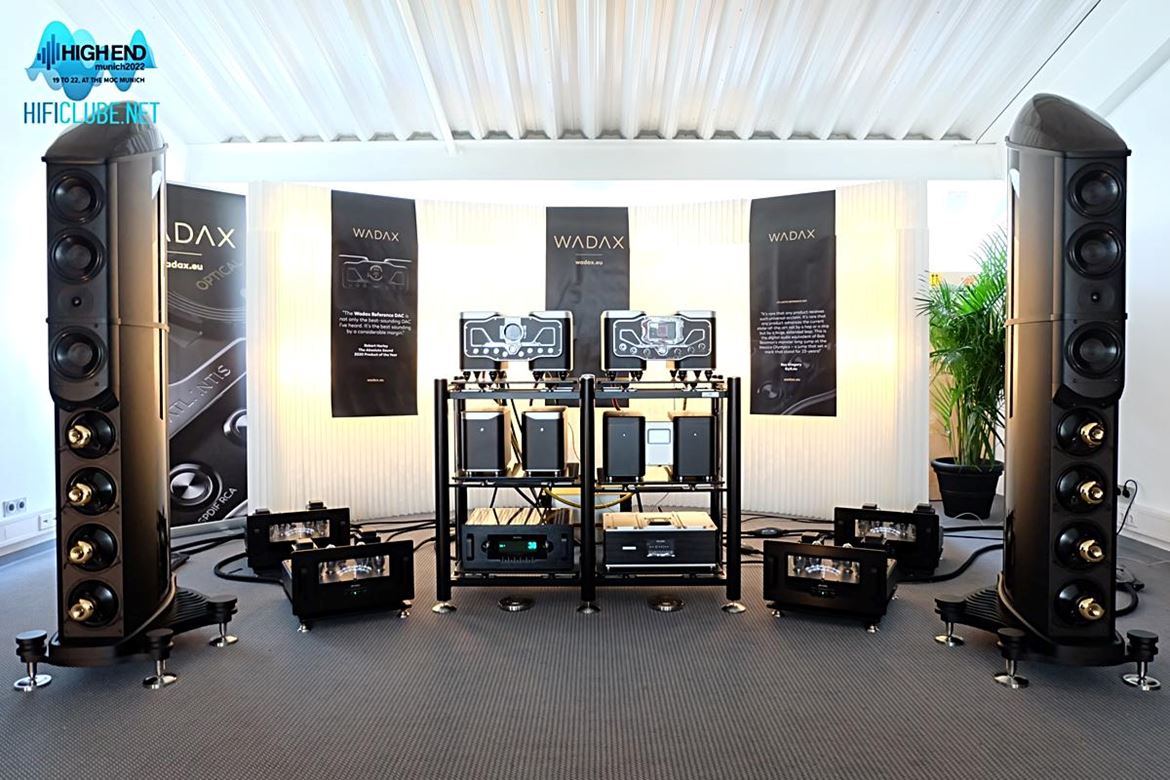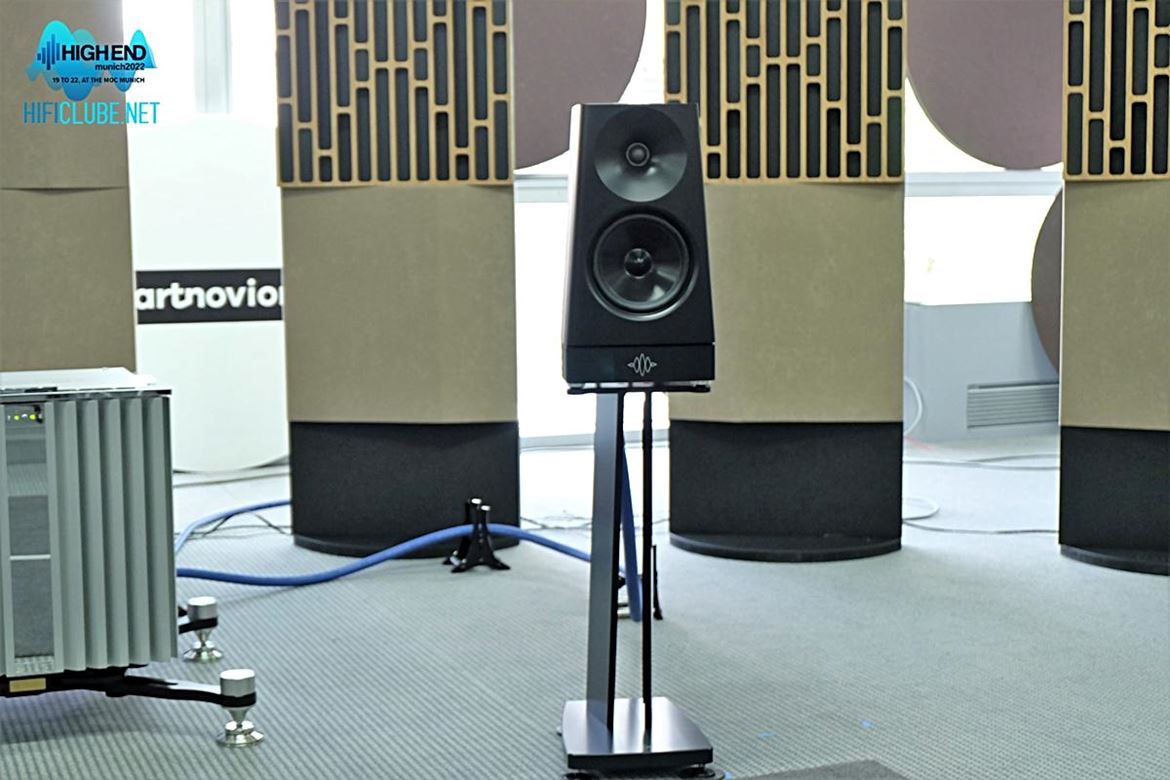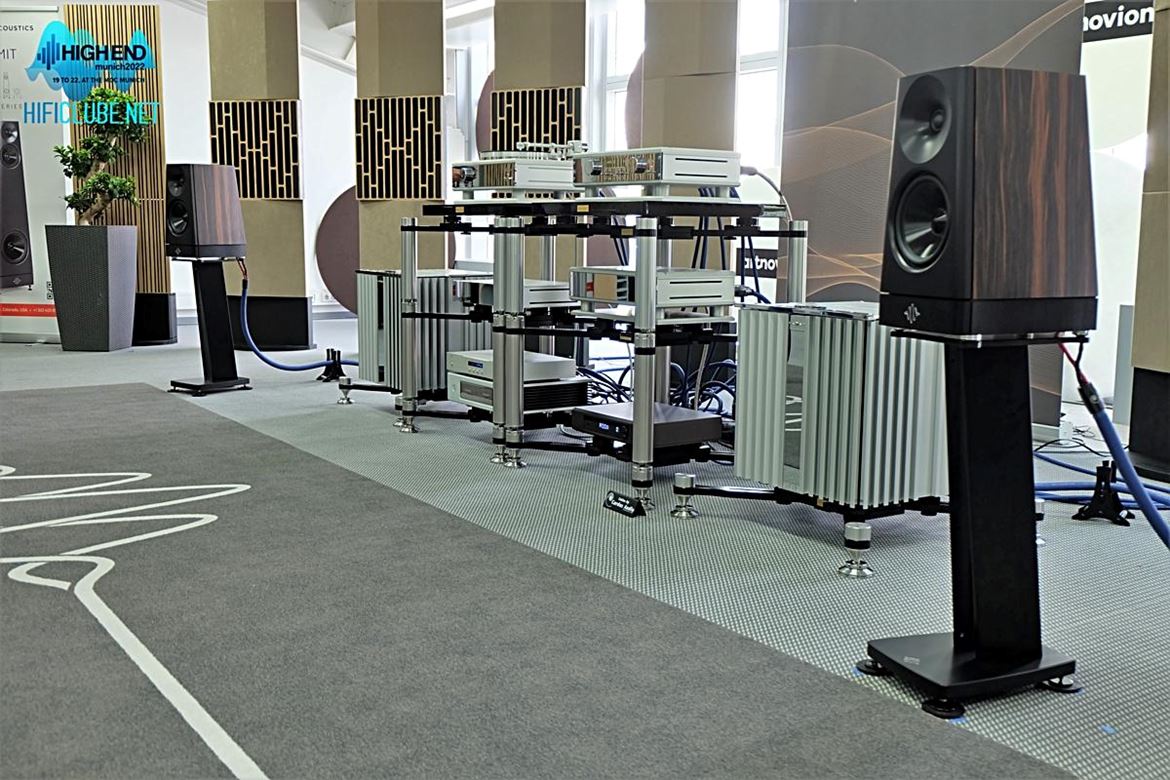 Videos with direct sound
I intend to keep the tradition of publishing videos with sound captured directly in the rooms, even though it's never representative of the actual sound quality of the systems being demonstrated.
YouTube does not automatically authorise the reproduction of music tracks, even if it was captured in a public place with ambient noise, therefore without commercial value. A thin line separates the right to information from a copyright violation.
In this case, we will publish the images with some generic background music. A bird (photo) in hand is better than two (sounds) in the bush...
Day One - photo report by Pedro Henriques
Day One - video report by Pedro Henriques