Ler / Ouvir artigo em Português
I was born in 1977, at a time when the Chief-Editor JVH, my father, had not yet entered the world of high-end audio.
I still recall him saying that he had built his speakers and amplifiers himself, using parts he had ordered from Wilmslow Audio in the UK and were sometimes withheld by the Customs.
He later bought a Quad 33/303 system. But he never got rid of his first amplifier, a Pioneer stereo receiver he bought in 1974 when he returned home from the war, so my mother told me.
I remember being fascinated by the bluish glow of the AM/FM radio display when I was five, maybe six years old. So, the light, not the sound, first attracted me to hi-fi. And I loved playing with all the shiny silver buttons that made the amplifier look like a toy for adults. After almost 40 years, the Pioneer receiver still works (only the electrolytic capacitors are new).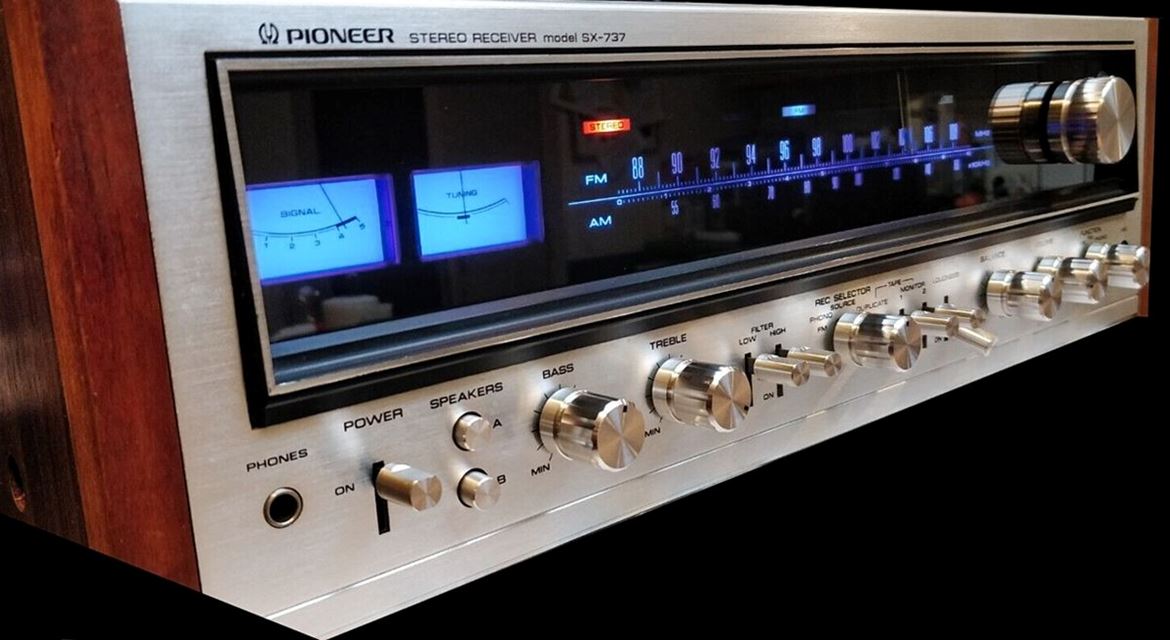 Although Pioneer is now owned by Onkyo, which in turn is owned by Denon, which in turn... you know the drill - the genes are still there. And what better guarantee can you give the consumer than Pioneer having stood the test of time for almost 90 years?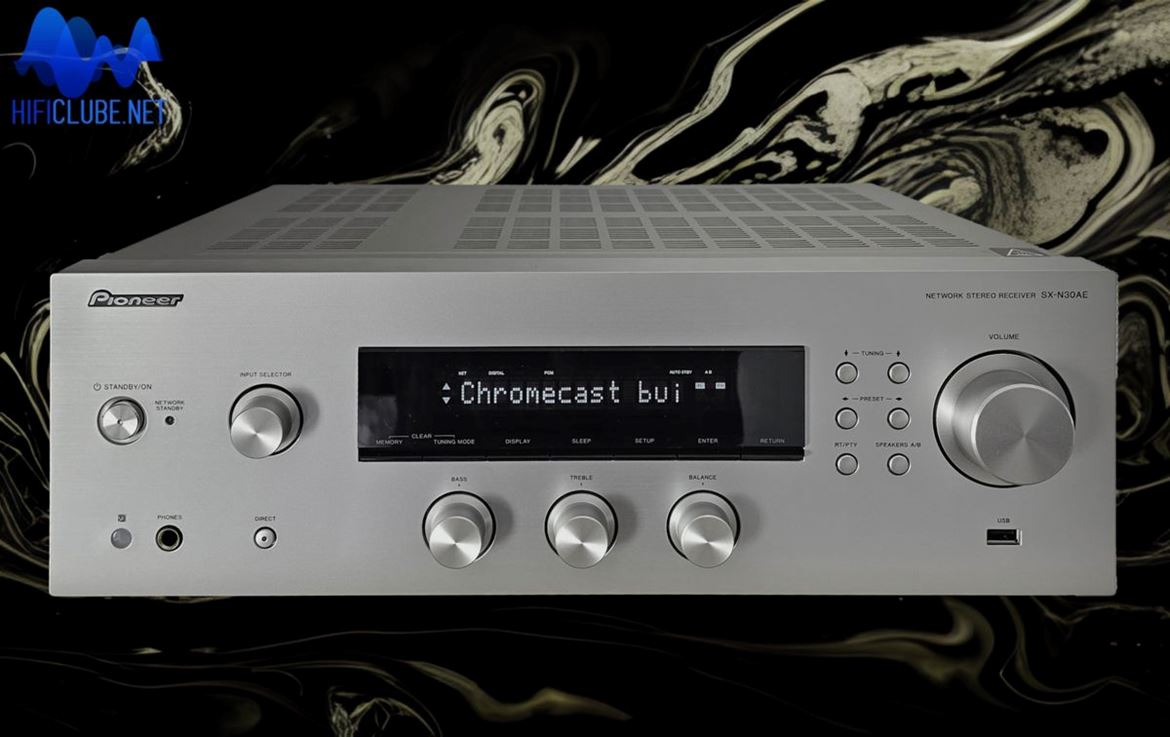 Pioneer Network Stereo Receiver SX-N30AE
When Hificlube.net received a Pioneer SX-N30AE network stereo receiver from Sarte Audio for testing, I got so nostalgic that I asked to do the test myself.
The silver knobs are still there, even if they are now made of aluminium and no longer as shiny as the original chrome-plated ones. The wooden sleeve and side panels are also gone, unfortunately, and the alphanumeric display has lost the bluish glow that used to beguile me so much.
It still has AM/FM radio, as in the old days, and also the appropriate antennas (included). But a Network Stereo Receiver suggests that we are standing in front of a time gate that allows us to pass through into the radio universe of Pandora, Tune-In and iHeartRadio.
From analogue to digital in 50 years
In 50 years, the world has changed from analogue to digital. Everything comes to our homes via the internet. We can listen to radio stations from all over the world, and music is now served in high definition via streaming, without the need for physical media.
We live now, we are told, in a brave digital new world, much different from the one when Pioneer was founded in 1938 by Nozomu Matsumoto. And yet, the SX-N30AE still offers the option of connecting a turntable (MM, only) and other external analogue sources, like a cassette player, a medium I still remember well. Analogue is also the only way to connect it to the Pioneer to a TV is also via analogue connection (RCA) as it does not have an HDMI input. 
Music is everywhere
On the other hand, simply connect your phone to the SX-N30AE via Chromecast or Bluetooth (plus FlareConnect and DTS Play-Fi) to access services from Spotify, Deezer, Tidal, Qobuz which offer subscriptions with tens of millions of tracks; or your archives stored on hard drives via USB.
The AB class amplifier ("Direct Energy" technology) delivers over 100 W into 8 ohms and can easily power any pair of modern speakers. It features a PSU with two huge 8,200 uF capacitors and a laminated EI transformer that produces less noise than toroidal transformers.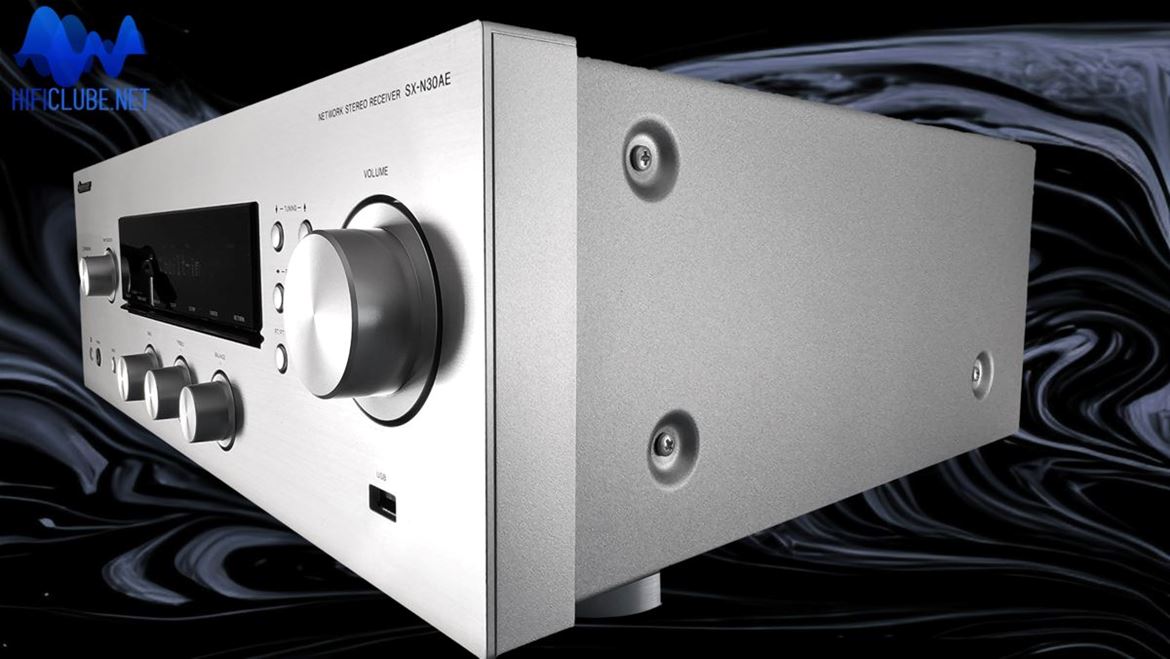 PCM 24 bit/192kHz e DSD 128? Check.
The SX-30NAE can play WAV and FLAC encoded files at up to 24-bit/192 kHz and DSD at up to DSD128 (5 MHz sampling frequency).
I also had no trouble connecting it to external sources, like a CD player (via coaxial and RCA) and the hard drive that I borrowed from JVH with hundreds of high-resolution tracks (via USB) just to show that the SX-N30AE is compatible with PCM 192kHz and DSD128.
It was easy to connect it to my phone via Bluetooth to play music from Tidal, although the SX-N30AE would not connect, at first, to my home Wi-Fi network, especially via Ethernet.
The manual and remote control didn't seem to help, so I had to install the control app to work it out. Two Pioneer apps are available in the Google Play Shop (Android): the Remote-Control app (recommended by Pioneer) and the Play-Fi Music Control app. Surprisingly, I got better results when browsing Tidal with the latter.
If you are considering buying this Pioneer receiver in Portugal, do it at an official dealer like Imacustica, where an expert will help you navigate the digital 'pebble path' and save you a lot of time. In Spain, contact Sarte Audio (see link below)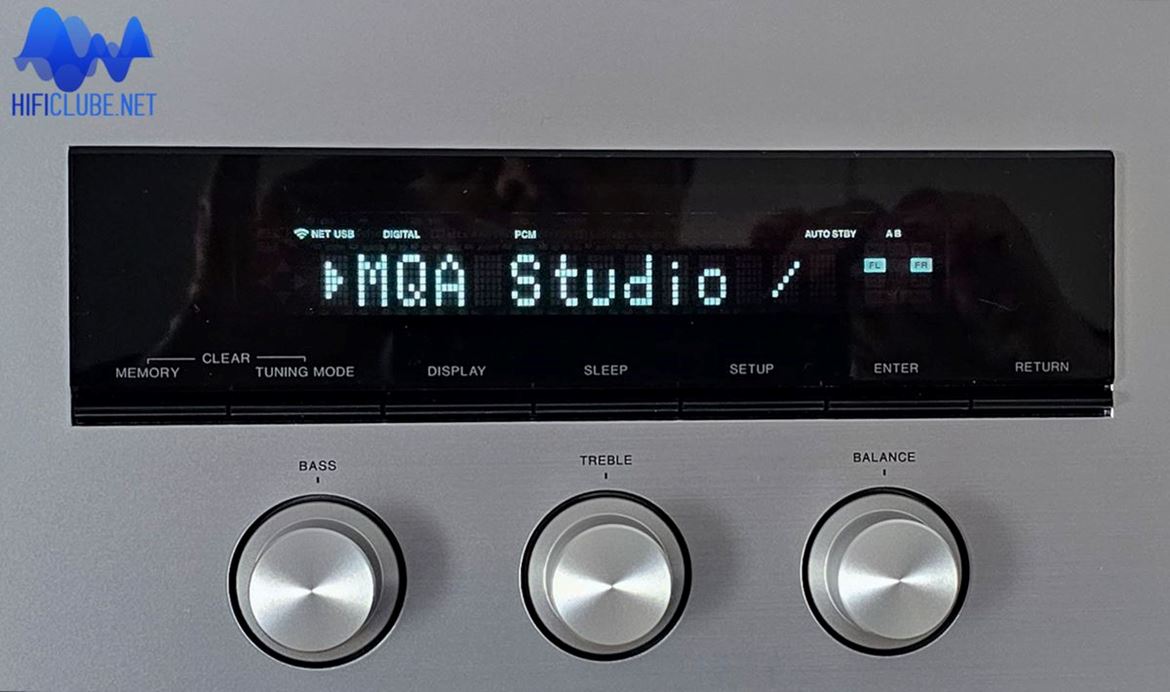 Meanwhile, we have discovered two new specifications not confirmed in the manual. The SX-N30AE is also compatible with MQA files; and with Roon (Chromecast connection only), where it is identified as Pioneer SX-N30AE F14F109.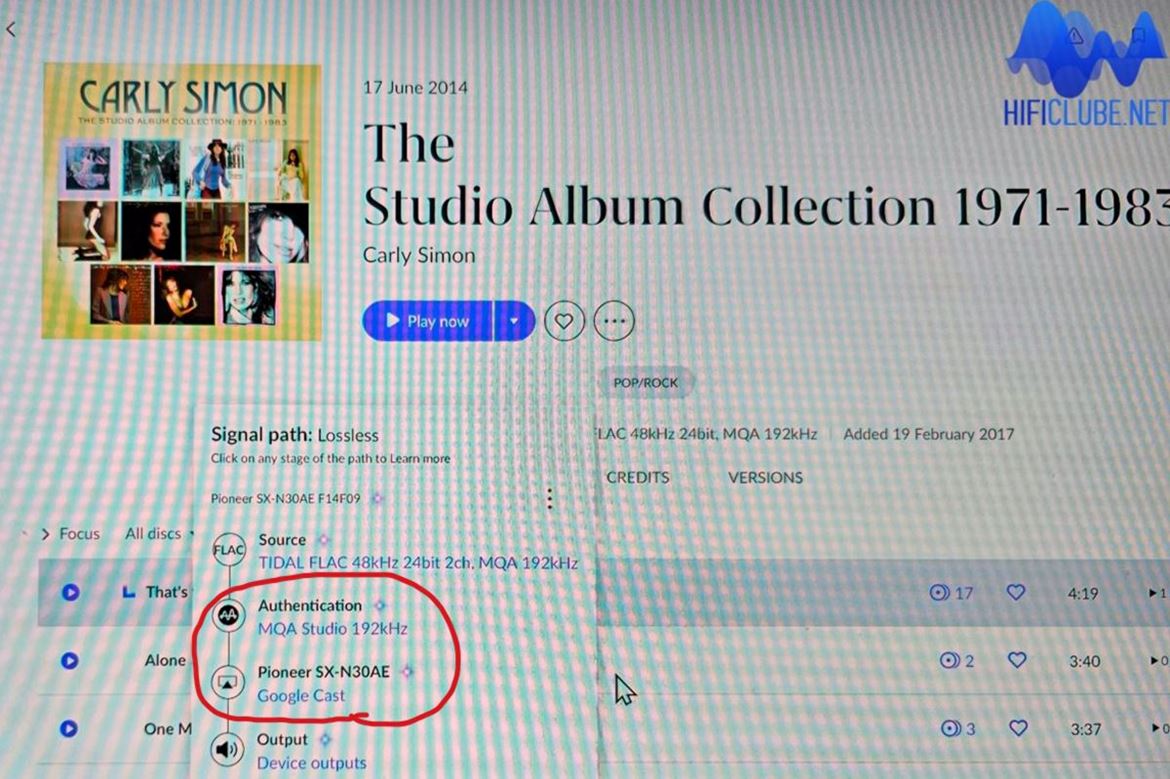 Match and listen
I began by listening to the SX-N30AE by myself, using a pair of Sonus faber monitor speakers, and later in the company of JVH, with a pair of Devore Audio Micro. And we were both surprised at how smoothly they worked together and how well the amplifier and speakers complemented each other.
Normally, we match amplifiers and speakers based on price. A 750 euro amplifier, like this SX-N30AE, is usually matched to a pair of speakers that cost up to 1500 euros, say 2000 euros maximum, not a 5000 euro Devore Micro pair, like the one JVH is now testing. And yet, this is the only way to find out what this cheap Pioneer receiver can do for music playing. And it can do more than expected.
The Devore Micro would indeed sound good even if connected directly to a mobile phone - just kidding. But here the Micros stepped back and let the Pioneer show off its almost Buddhist attitude towards music without imposing any character or colouration. Tonal balance has priority over detail retrieval and dynamics, yet both parameters are still above par in this price range.
Warm-hearted youngster
The SXN30A exudes warmth and musicality, not normally found in "mainstream" electronics consumed by young people who just like to crank up the volume with Hip Hop not listen to real music.
And even the volume control rises the level ever so gently, although it has to go up quite a bit with less sensitive speakers, which was not the case with the Micro (88dB).
In the good old Pioneer tradition of the Seventies, the SX-N30AE also has tone controls. But I wouldn't use them unless necessary.
From millions to pennies
I grew up listening to Pioneer sound from childhood, and that may have influenced my taste, but JVH has heard the best amplifiers in the world, and he also gave a thumbs up for approval when he heard Leonard Cohen's "Famous Blue Raincoat" by Jennifer Warnes, with Paul Ostermayer's saxophone melting like hot chocolate.
And he was also surprised by the quality of the headphone output circuitry that can drive difficult loads like the Hifiman HE1000. Many more expensive ones fail miserably at it. Note: Use the tone controls to tame the treble and push the bass for better results.
Having heard million-dollar sound systems recently, when I visited the city of Porto (check the reports), it's reassuring to know that you can also hear good music for a few hundred bucks...
Product under evaluation: 
Pioneer Network Stereo Receiver SX-N30AE
Price: €799,00
For further information, contact: