O primeiro DSD sem perdas do mundo estabelece com o Mojo 2 o novo padrão de som para o áudio portátil. Mais uma vez.
Kent, Inglaterra, 31 Janeiro 2022:  A Chord Electronics acaba de lançar o Mojo 2, o substituto do revolucionário amplificador DAC/auscultador portátil original.
Quase sete anos após a Chord Electronics ter criado o género DAC portátil topo de gama, o consultor de design digital de longa data da empresa, Rob Watts, revisitou, reimaginou e redesenhou o original premiado com tecnologia revolucionária pioneira a nível mundial.
O novo Mojo 2 beneficia de várias novas características, sendo a principal delas um revolucionário DSP lossless (sem perda), o primeiro do seu género no mundo. O novo e inovador 'UHD DSP' é totalmente transparente, permitindo ajustes de tonalidade em toda a gama de frequências, sem qualquer degradação na qualidade sonora. A nova tecnologia dá ao Mojo 2 uma compatibilidade inigualável com a vasta gama atual de auscultadores, independentemente do tipo e assinatura sónica, além de flexibilidade com diferentes fontes e tipos de ficheiros digitais.
Uma outra característica chave é a introdução de um sistema de menu. Navegável por meio de uma nova (quarta) esfera de controlo, o menu traz agora uma função Mute, quatro ajustes de crossfeed (mistura entre canais), uma função de bloqueio de botões para viajar e os controlos de tonalidade totalmente sem perdas.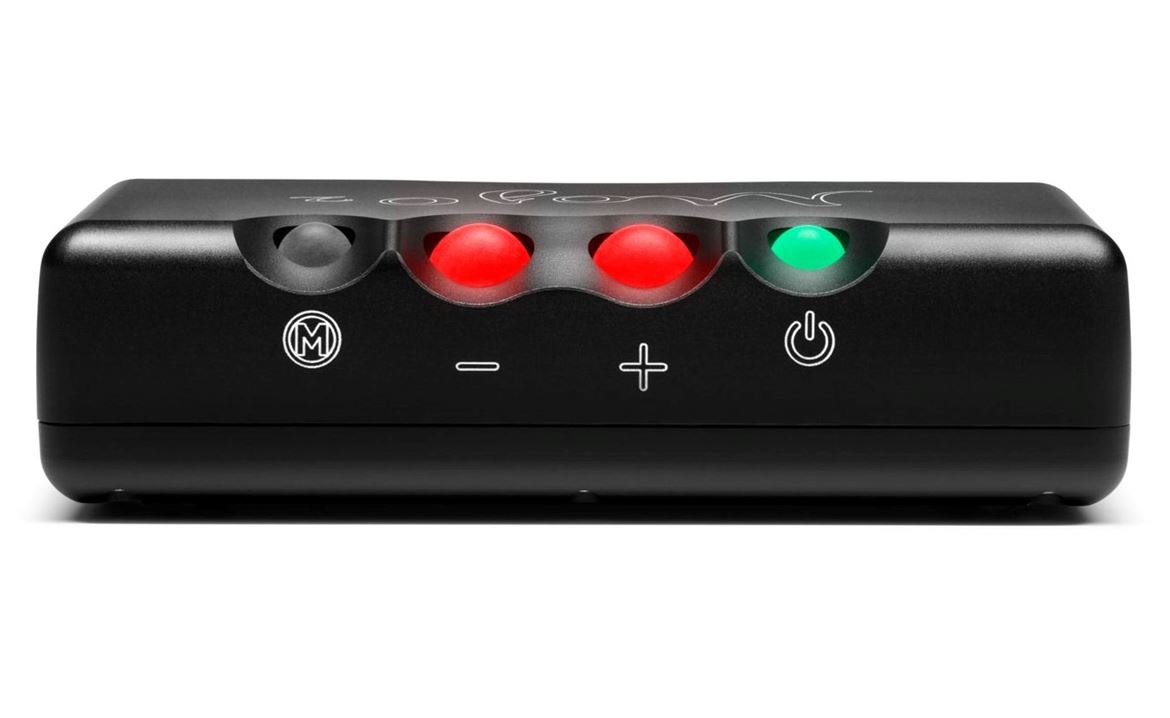 Nova entrada de dados USB-C 
As entradas digitais aumentaram para quatro, graças a uma nova entrada de dados USB-C para maior flexibilidade. Além de USB-C, apresenta ainda ótico, coaxial (incl. dados duplos para o M Scaler) e Micro USB. Duas saídas de mini-jack de 3,5 mm para auscultadores permitem que duas pessoas ouçam simultaneamente.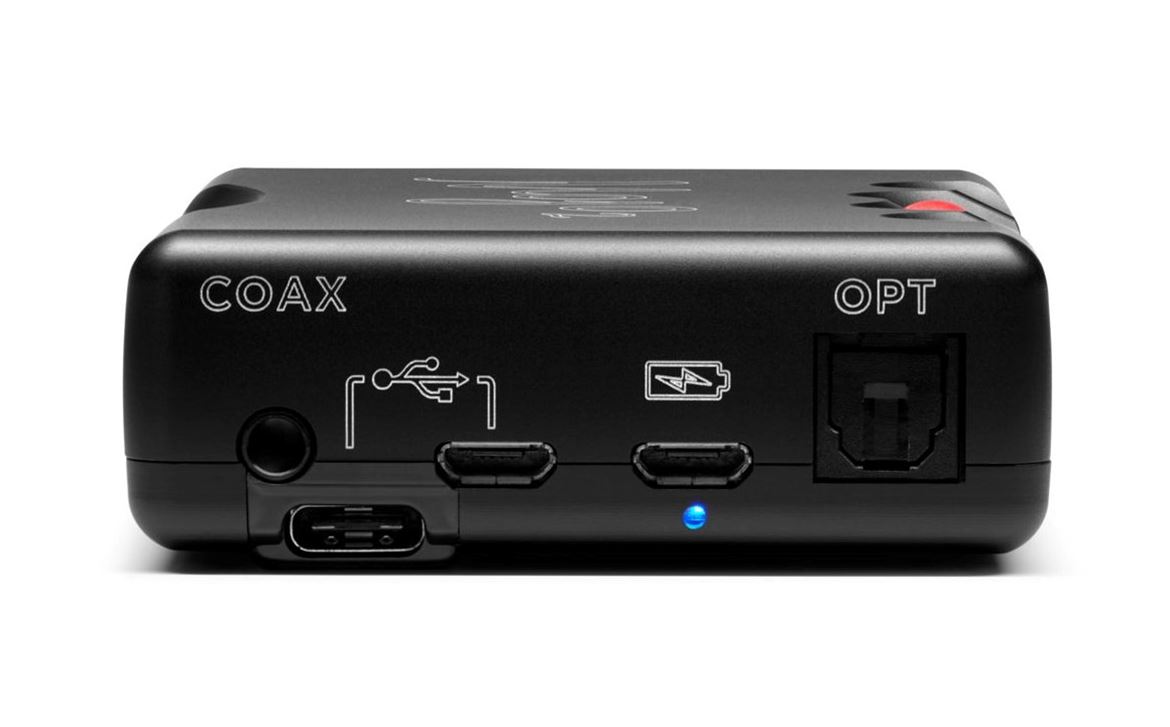 Melhor bateria e carregamento
O Mojo 2 beneficia de uma gestão de baterias muito melhorada, graças a um novo sistema de carregamento de baterias baseado em FPGA. A tecnologia oferece taxas de carregamento muito mais rápidas, juntamente com uma enorme redução de 75% na perda de energia para um carregamento mais eficiente e sem aquecimento. A capacidade é aumentada em 9%, resultando numa melhor eficiência e numa melhor duração da bateria, que é agora superior a oito horas.
A tecnologia 'Intelligent Desktop Mode' do Mojo 2 foi também melhorada, com uma bateria independente e redesenho da PSU para suportar também o funcionamento sem bateria e sem perdas na qualidade de som, além de uma melhor filtragem e isolamento. 
Melhoria da transparência
O Mojo 2 está agora acoplado a um servo digital DC. Beneficia de um filtro WTA (Watts Transient Align) melhorado, oferecendo agora 40.960 coeficientes (o indicador técnico de quão complexo é o filtro de interpolação), utilizando 40 núcleos DSP.
Para além disso, o melhor desempenho do formatador de ruído oferece uma maior perceção de profundidade e detalhe, e melhorias no DAC 'Pulse Array' de 4ª geração introduzem menor distorção e ruído fora da banda. Foi também conseguida uma maior neutralidade, graças à eliminação dos condensadores de acoplamento.
Novo DSP UHD totalmente transparente 
O Mojo 2 beneficia do primeiro 'UHD DSP' totalmente transparente do mundo. A tecnologia exclusiva usa um núcleo DSP de 104 bits a 705/768 kHz: nenhum outro DSP de áudio oferece a mesma precisão. A utilização de 104 bits, aliada à extensiva formatação interna de ruído, permite ao Mojo 2 uma transparência total, preservando a filtragem de sinais de nível ultra-baixo.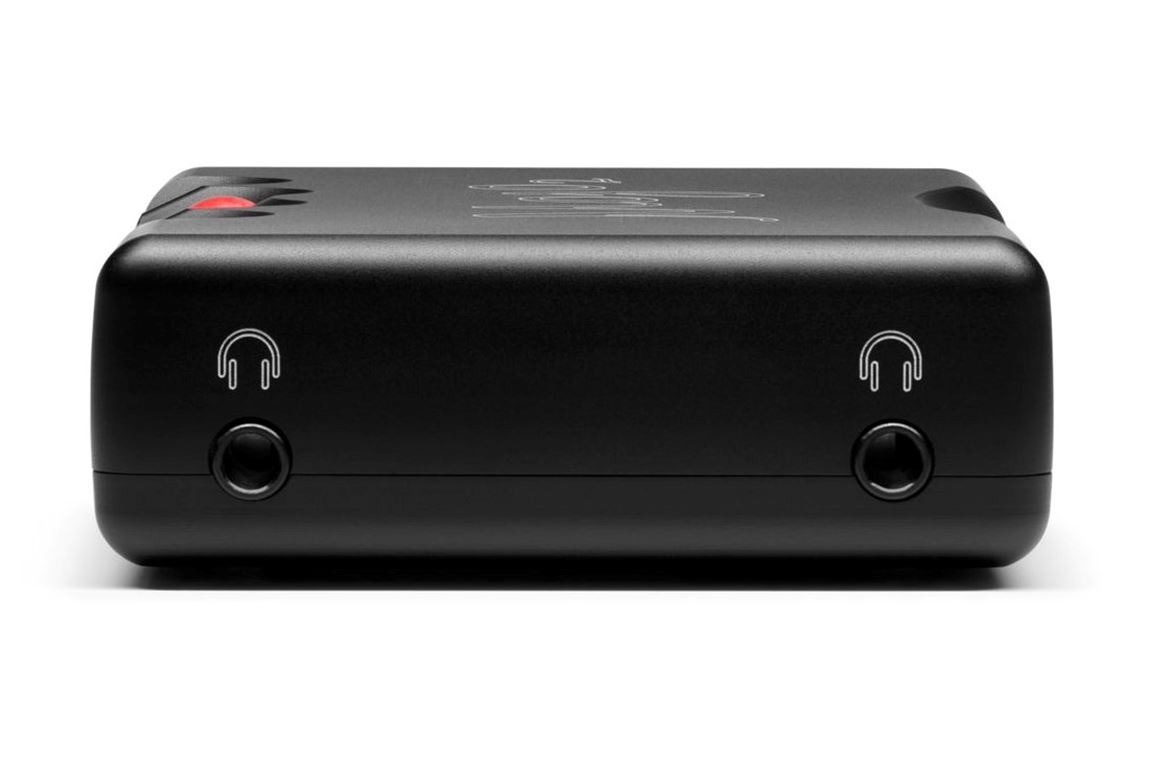 Características do DSP UHD
O novo DSP UHD permite um ajuste fino em toda a gama de frequências com 18 passos de ajuste por banda de frequência: graves, médio-graves, médio-agudos e agudos.
A gama de controlo de volume também foi melhorada de +18 dB a -108 dB, e agora beneficia ainda de duas gamas operacionais distintas: volume baixo e alto.
Uma nova função de crossfeed de quatro níveis, também controlada por DSP, traz efeitos espaciais semelhantes aos da audição com colunas, quando se utilizam auscultadores.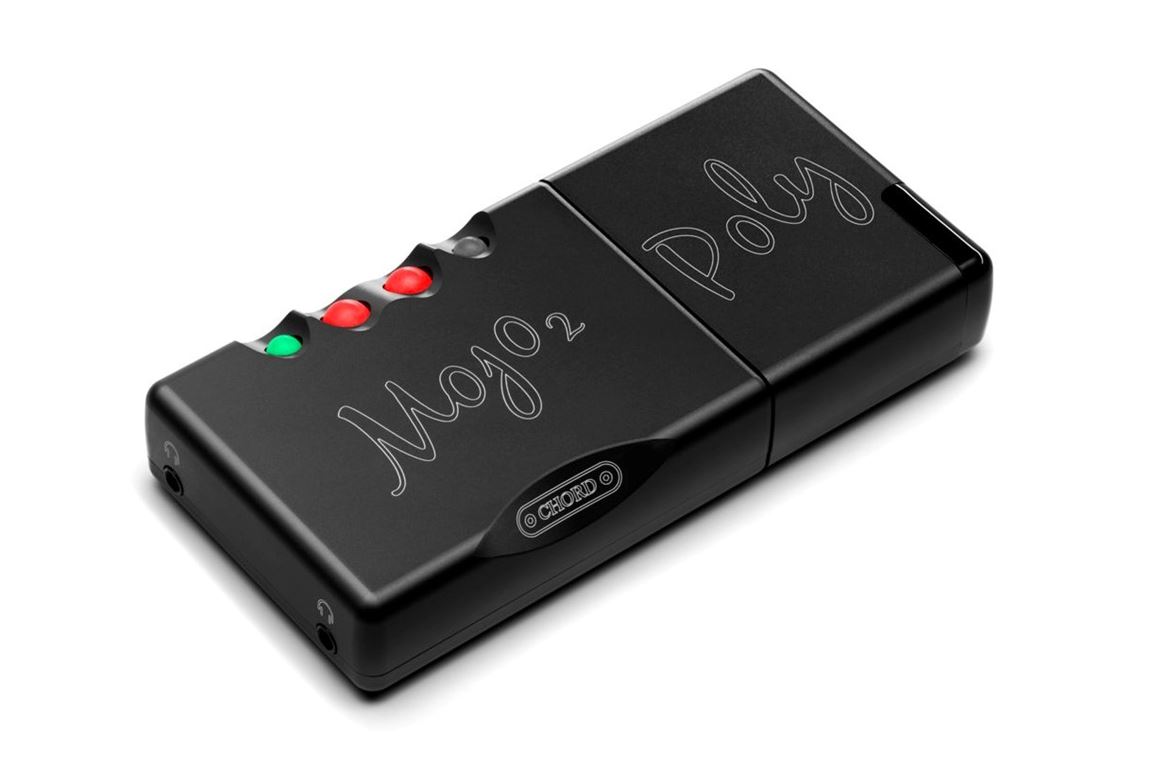 Qualidade de construção líder na classe
O Mojo 2 foi concebido, projetado e fabricado à mão no Reino Unido. Beneficia de uma caixa de alumínio de alta qualidade, com acabamento anodizado a preto de alta qualidade. O controlo é efetuado através de quatro esferas de policarbonato policromático.
Utilização sem fios com  Poly
O Mojo 2 é totalmente compatível com o Servidor/Streamer Poly, permitindo streaming de alta resolução e até 2 TB de armazenamento e reprodução de bibliotecas de estado sólido quando se utiliza o slot de cartão microSD.
Preço e disponibilidade
Mojo 2 está agora disponível em preto (apenas); preço de referência no RU: £449.
Para mais informações:
Original em inglês da press-release
Kent, England, 31st January 2022: Chord Electronics has launched Mojo 2, the replacement for the genre-defining original portable DAC/headphone amplifier.
Almost seven years after Chord Electronics created the high-end portable DAC genre, the company's long-standing digital design consultant, Rob Watts, has revisited, reimagined and reengineered the award-winning original with ground-breaking, world-first technology.
The new Mojo 2 benefits from several new features, chief of which is a revolutionary lossless DSP, the first of its kind in the world. The innovative new 'UHD DSP' is fully transparent, enabling comprehensive tone adjustments across the frequency range, without any degradation in sound quality. The new technology gives Mojo 2 unrivalled compatibility with today's wide-ranging choice of headphones, regardless of type and sonic signature, plus flexibility with different source components and digital file types.
A further key feature is the introduction of a menu system. Navigated via a new (fourth) control sphere, the menu brings a mute function, four-setting crossfeed adjustment, a button-lock feature for travelling, plus the fully lossless tone controls.  
New USB-C data input
Digital inputs have increased to four, thanks to a new USB-C data input for greater flexibility. USB-C is featured alongside optical, coaxial (incl. dual-data for the M Scaler) and Micro USB. Two 3.5 mm mini-jack headphone outputs allow up to two people to listen simultaneously. 
Better battery and charging
Mojo 2 benefits from greatly improved battery management, thanks to a new FPGA-based battery-charging system. The tech brings much faster charging rates, coupled with a huge 75 % reduction in power loss for cooler, more efficient charging. Capacity is up by 9 %, resulting in better efficiency and improved battery life, which is now better than eight hours.
Mojo 2's established 'Intelligent Desktop Mode' technology has also been improved, with an isolated battery and PSU redesign to support battery-free operation without any losses in sound quality, plus improved filtering and isolation.
Improved transparency
Mojo 2 is now DC-coupled with a digital DC servo. It benefits from an improved WTA (Watts Transient Aligned) filter, now offering 40,960 taps (the technical indicator of how complex the interpolation filter is), using 40 DSP cores.
Additionally, an improved noise-shaper offers greater depth and detail perception, plus improvements to the 4e Pulse Array DAC introduce lower distortion and out-of-band noise. Greater neutrality has also been achieved, thanks to the elimination of coupling capacitors.
New fully transparent UHD DSP
Mojo 2 benefits from the world's first fully transparent 'UHD DSP'. The proprietary technology uses a 104-bit custom DSP core running at 705/768 kHz: no other audio DSP offers the same accuracy. By using 104 bits plus extensive internal noise-shaping, Mojo 2 can deliver complete transparency by preserving the filtering of ultra-small signals. 
UHD DSP features
The unique UHD DSP enables fine-tuning across the full frequency range with 18 steps of adjustment per frequency banding: lower bass, mid-bass, lower treble and high treble.
The volume control range has also been improved from +18 dB to -108 dB, and now benefits from two distinct operational ranges: low and high volume.
A new four-setting crossfeed function, also DSP-controlled, brings speaker-like spatial effects for flexible headphone listening.   
Class-leading build quality
The Mojo 2 is designed, engineered and handmade in the UK. It benefits from high-grade, bead-blasted aluminium casework, finished with a high-quality black anodise. Control is via four polychromatic polycarbonate control spheres.
Go wireless with Poly
Mojo 2 is fully compatible with the Poly streamer/server, enabling high-resolution streaming and up to 2 TB of solid-state library storage and playback when using the microSD card slot.
Mojo 2 notes for editors
New 'UHD DSP': The world's first lossless DSP: unrivalled compatibility with any headphone.
New USB-C data input: Fourth digital input for increased flexibility
New menu system and button: Easy navigation of the new UHD DSP features
Better battery/charging: FPGA-management; faster, cooler charging; capacity up 9 %
Better sound: DC-coupled, digital DC servo, improved proprietary WTA filter, 40,960 taps and 40 DSP cores, improved noise-shaper, improved 4e Pulse Array DAC, plus more neutral.
UK designed, engineered and built: Class-leading technical performance and build quality.
Price and availability
Mojo 2 is available now in black (only); UK SRP £449.