O Highend Show, no M.O.C., de Munique, é a verdadeira Festa da Música e das famílias, e não apenas dos audiófilos. É o hifishow que melhor concilia as vertentes comerciais e culturais do áudio, com amplo espaço para exposição e contactos entre quem vende e quem compra e, claro, para quem vai lá para ver e ouvir as 'bombas', os sistemas de som highend de design inovador, quando não mesmo pouco ortodoxo, de cores alucinantes e preços loucos, no melhor estilo de passagem de modelos de alta costura, que só alguns privilegiados podem comprar.
O enorme edifício é uma espécie de FIL, e a estrutura em ferro e vidro não favorece a acústica. Há por isso muitos distribuidores que optam pela 'exposição' com som ambiente, em vez da demonstração formal, com apresentação do sistema. Em ambos os casos, a oferta é tanta que é humanamente impossível fazer uma cobertura integral de todos os eventos, sobretudo das apresentações especiais por convite, que nos obrigam a ficar retidos na sala durante uma hora. Se fosse aceitar todos os convites já formalizados, não seria possível informar os leitores do Hificlube sobre as dezenas de novidades. E mesmo assim vamos ter de optar, como em anos anteriores, por abrir a reportagem com galerias fotográficas a seco, sem legendas, e vídeos abrangentes para chegar mais depressa aos leitores, deixando os comentários, opiniões e análises para mais tarde, se for caso disso.
Todas as reportagens de anos passados estão disponíveis no Hificlube, na secção 'Eventos', e podem também (re)ver os vídeos disponíveis no nosso canal You Tube. Deixo-os com um vídeo generalista sobre os sons que se ouviram em 2017 para abrir o apetite:
Este ano não vai ser muito diferente e, em alguns casos, haverá mesmo uma sensação de dejà vu: as mesmas colunas a tocar na mesma sala a mesma música com as mesmas caras a apresentar e a assistir, eu incluído. Mas também vai haver muitas novidades, pois os fabricantes já reconheceram a importância do Highend para a promoção dos seus produtos e guardam as 'estreias mundiais' para esta data.
As notícias sobre novos produtos já começaram a chover na redacção do Hificlube. A Absolute Sounds/Imacústica fizeram o trabalho de casa e mandaram-me a papinha já feita como eu gosto (fica o aviso para os restantes distribuidores nacionais). Aqui fica a lista das novidades:
Audio Research Reference 160M monoblock valve power amplifier
Constellation Audio Dominion: Leo one-box wireless music system
Copland CTA 408 integrated valve amplifier
Dan D'Agostino Relentless flagship power amplifier*
Magico A3 loudspeaker
Metronome Technologie Kalista DreamPlay One CD player and DreamPlay Stream network streamer
Sonus faber Sonetto loudspeaker collection and Gravis subwoofer range (under embargo until the start of the show)
TechDAS Air Force Two Premium, Air Force III Premium and Air Force V turntables
Transparent Audio PowerWave mains conditioner
Wilson Audio new loudspeaker, to be revealed at the show...
Sobre o Audio Research Reference M160, o Hificlube já publicou muitas fotos e toda a informação aqui. E se está curioso sobre o novo minimonitor Wilson Audio TuneTot, aqui fica também um teaser que me foi enviado por John Giolas. Pelas imagens finais, parece-me uma versão compacta das Duette...
Todas as novidades da Ultimate Audio: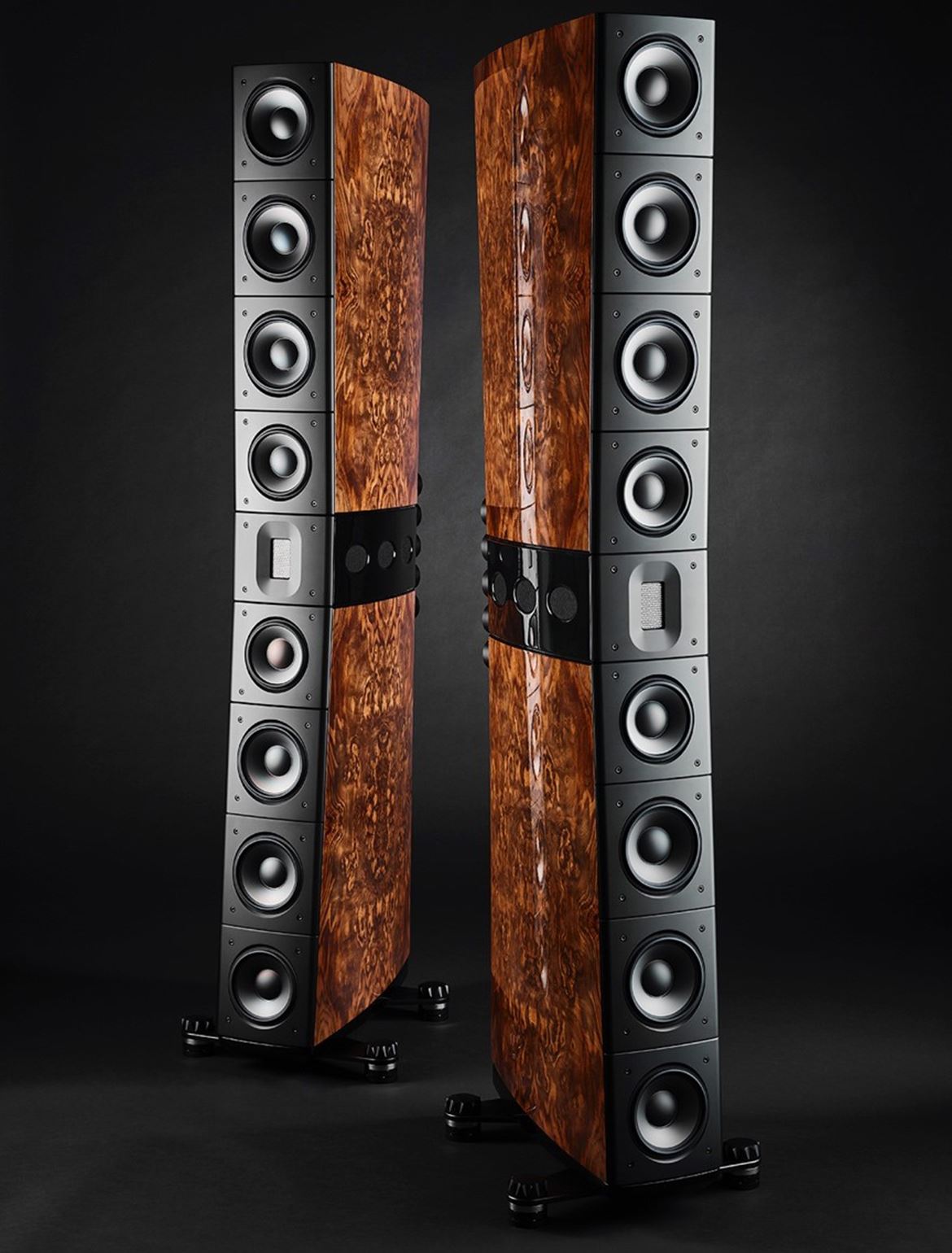 E-221 MSB Discrete e Premier Novos Dacs
E-227 Raidho D4.8 Colunas nova com Novos Drivers Tantalum Diamond PVP: 134000 euros 
Antipodes Audio Novos Media Player CX e EX
Hall 4 W12
Ayon Hall 4 V03
F221 CH Precision 
A1.5 amplifier, a new power amplifier that will replace the A1 - the latter will be phased out end 2018
E-120 Gryphon como Sempre a gryphon so desvenda novidades no Show 
T+A atrium 3, room D 102 Get ready for the brand new Criterion CTL loudspeaker series consisting of three floor-standing speakers that come in a variety of lacquered and real wood veneer finishes. Also the M 40 HV, an extremely powerful mono amplifier, will have its debut in Munich. This limited model is a statement for the 40th anniversary of our company and it will be the icing on the cake for every audio enthusiast seeking the perfect amplifier.
E-224 Luxman 
Integrado L-509X
Novos MQ88u e CL88u a válvulas 
Hall 3 N12 Line Magnetic 
Amp a válvulas 845 Premium com alimentação separada.
Rockport Lyra na E-107 com Soulution 
KII Novas Colunas com Graves activos 
Na mesma sala que a Innuos Halle 1 B12
Graham Audio Hall 1 C05
Avantgarde E-124 TRIO LUXURY + 6 x BASSHORN 
F108 Anthem novo Pre Power Stereo e Nova Linha de Colunas Paradigm 
C-116 Technics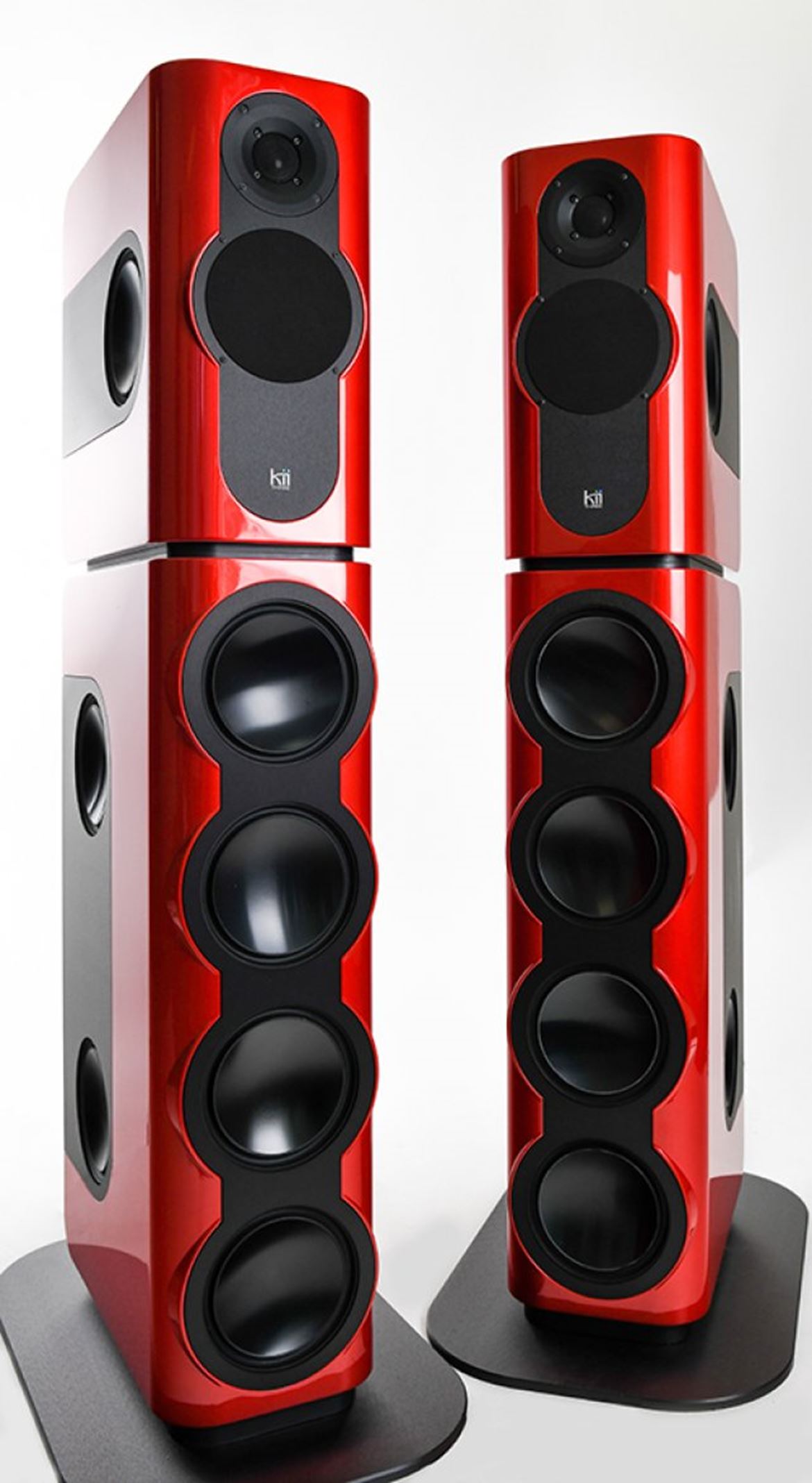 ProJect Audio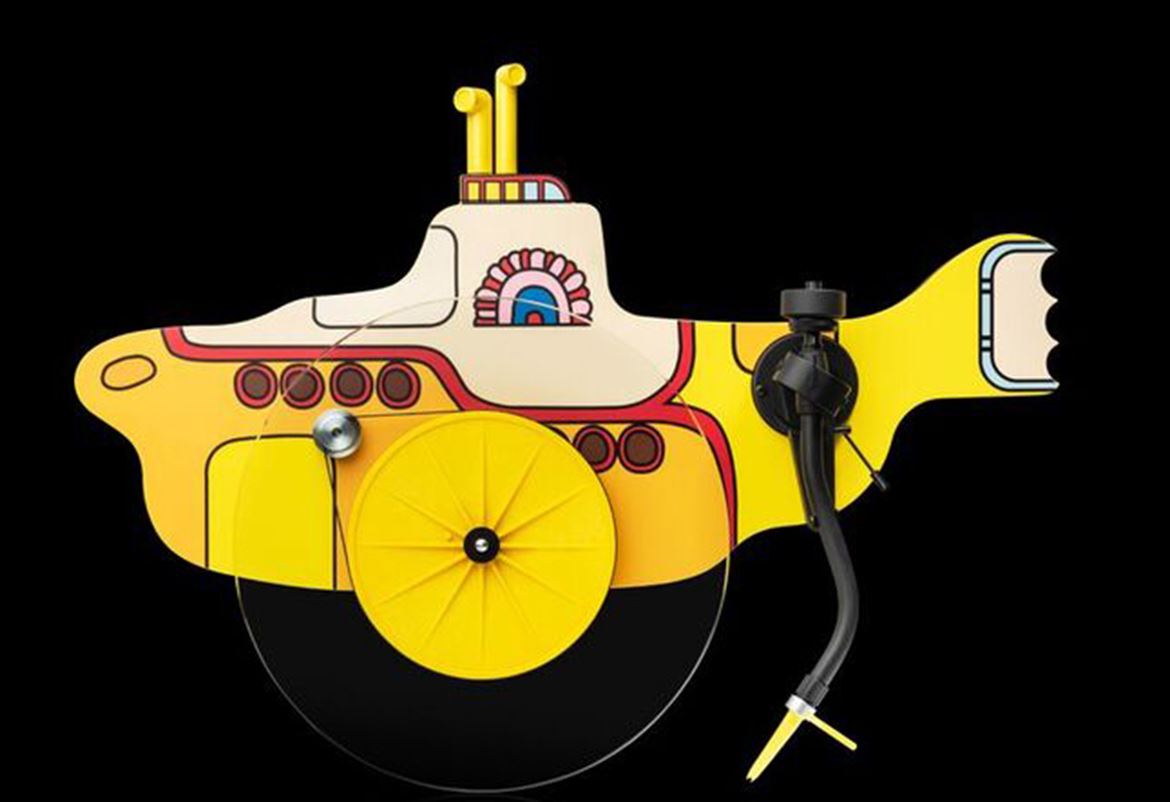 In celebration of the 50th anniversary of the Beatles' unique and unmistakeable movie Yellow Submarine we are happy to release the fifth recordplayer in cooperation with the Universal Music Group and Apple Corps - The Beatles Yellow Submarine. In the distinctive look of the yellow submarine it is sure to become the eyecatcher in every room!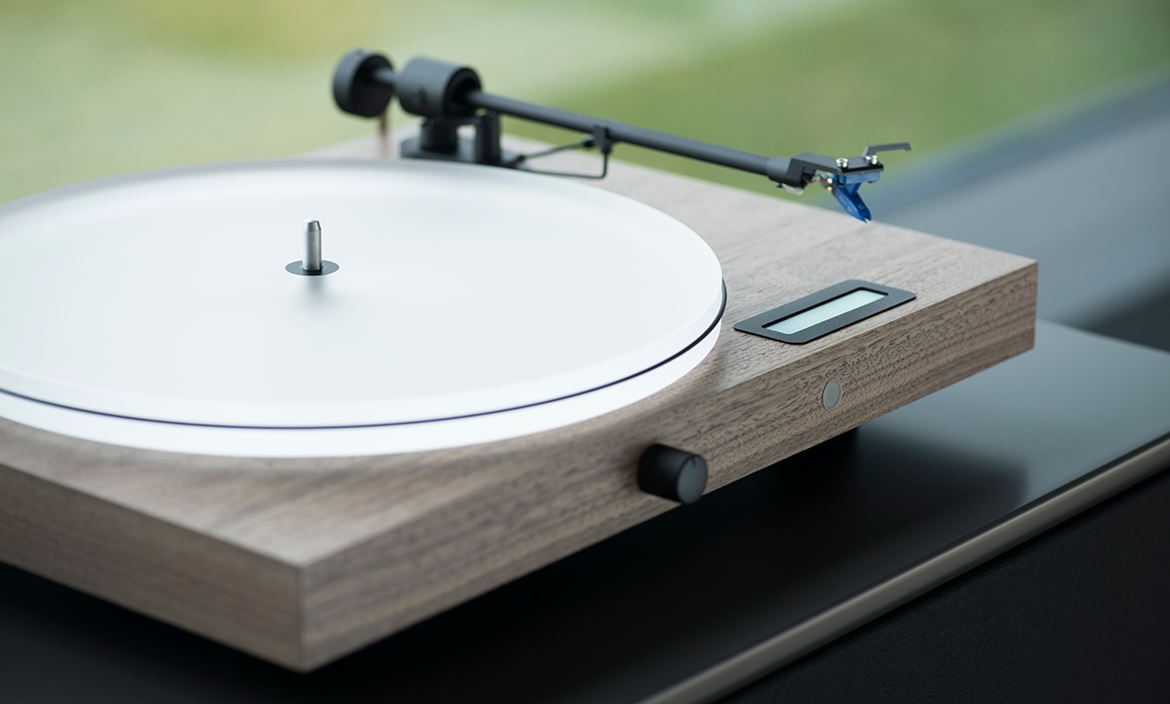 The Juke Box S2 is our solution to a long existing problem, all-in-one systems with sub-par sound. By integrating a pre– and poweramplifier into the chassis, you're able to use external speakers and enjoy a real stereo experience and great sound!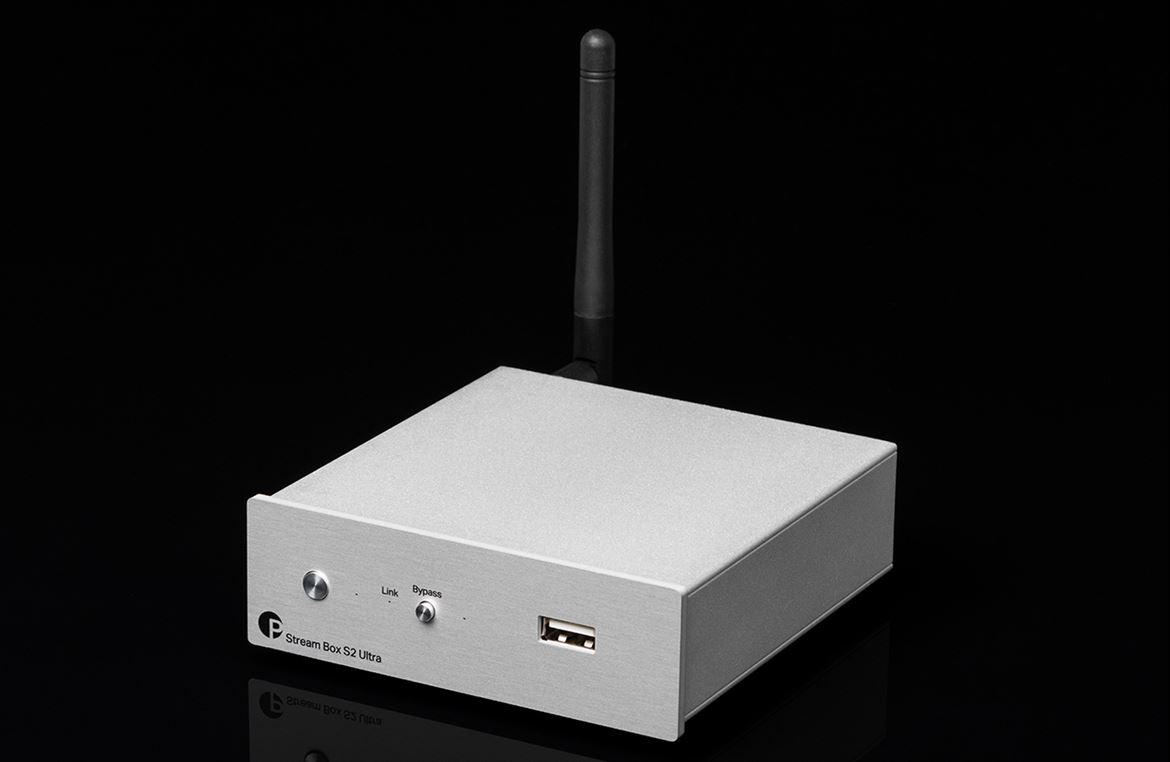 The Stream Box S2 Ultra is tiny in size but packed with features. It connects to your network and enables your DAC to stream high resolution files across. Its USB output is perfectionised to work with audio equipment and additionally can clean up your computer's noisy USB port, making it not only a streamer/bridge but also a detox device. With it you will be ready for whatever your audio future beholds.

Mantenham-se atentos ao Hificlube. A partir de 10 de Maio, Quinta-feira, esta será a sua janela aberta e privilegiada sobre o Highend 2018, de Munique.