Dr Harvey "Gizmo" Rosenberg MDh called himself Doctor of Gizmology, the only doctorate from a university he founded himself, a title where the initials MHd stood for "Major Dickhead"; also Seventh Earl of Clan Mc Tannoy and Grand Master of the Triode League.

Note: Rosenberg was also the unofficial custodian of Julius Futterman's legacy, namely the OTL tube amplifiers, which he defended against all odds until his death, especially against Harry Pearson of TAS.

Here are other titles he bestowed on himself:

Mayor of Vinylville

Great Wazir of the Speakermaniacs

Thermionic Techno Shaman

Purist or humourist?

I met Harvey Rosenberg in Las Vegas at the presentation of the Tannoy Churchill speakers. Harvey Rosenberg claimed then and there to have been the medium through which Churchill's spirit inspired Tannoy to produce the eponymous speakers.

Harvey was unsettling, to say the least; you never knew if he was joking or serious. Some thought he was an audio purist, others a comedian. Granted, his short autobiography could be the script for a Monty Python film.

The Journey to Japan

It all started with a trip to Japan in 1980 when Rosenberg was surprised to discover that Japanese audio maniacs lived happily in cramped flats where huge Tannoy speakers took up half the living space. And they were driven with triode amplifiers (low-power tubes).

Just as some public figures converted to Buddhism on their first trip to the Orient, Rosenberg converted to "triodism".

Gentle insanity

It is said that fools are closer to God. It might be true, but no one has published anything so emotional about Tannoy loudspeakers after him. His gentle insanity, admitted by himself, was to those who admired him no more than a captivating flamboyance, a passionate relentlessness at most.

And only those who have never heard a triode amplifier like the Kondo Ongaku (Japanese, of course) driving a pair of horn speakers can claim that there is not a grain of truth in his passion for triodes and horns.

Subjectivity my ass

Rosenberg distributed a pamphlet to all who visited him in Las Vegas to hear Tannoy Churchill speakers driven by John Stronczer's amplifiers (845 triodes, what else?). The text was the most bizarre (poetic?) I have read about audio and which I will present to you today. Those who think I am abusing subjectivity in my tests have not read anything yet...

Esotericism and Sex

From technical aspects to Zen Buddhism, from spiritualism to the "spirituality" of cigars: from esotericism to sex, there is a bit of everything in this text. To use an English expression: it is so "weird" that it can only be published in the "silly season".

Allow me to show you now the pamphlet as it was distributed by Harvey himself, with some comments and subtitles by me. May his relentless soul rest forever in peace.
Note: I lost or misplaced the pamphlet, so this English version is based on a Portuguese translation from the original I published at the time. Words may vary but not the author's intention and meaning. Photos were taken by me in Vegas (copyright Hificlube.net).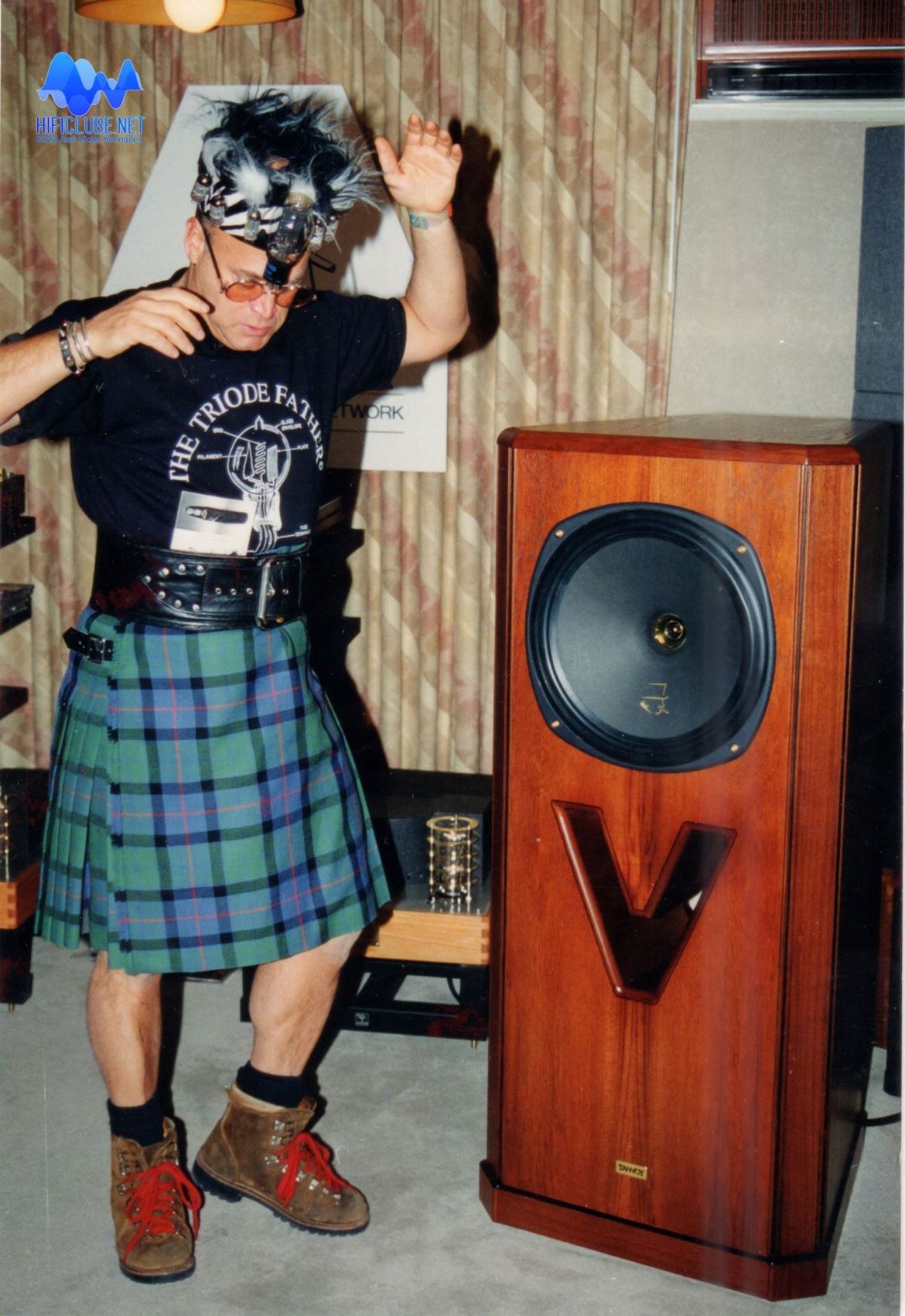 1. Insane adventure

"Tannoy is not a loudspeaker; it is a religion: the true concretion of concentric collusion (look it up in the dictionary: the words exist and make sense here).

What follows is a real adventure, or how we, the insane (his words), can persuade, inspire, and motivate others to action to serve our desires for musical ecstasy.

My job as Grand Master of the Triode League is to ensure that the current triode revolution sweeping the world comes of age.

But I am not alone; all over the world, there is a brotherhood embodied by Clan McTannoy, in a relentless pursuit of ecstasy and sonic subtlety. The triode revolution is the natural reaction to the brute force of audio technology.

     2. The truth hiding in the shadows

In the US today, there is a great demand for equipment that allows one to reveal not the blinding light of hi-fi but the play of shadows that hide the truth of music.

I had heard horn speakers from Tannoy before. But when I heard them with triode-based amplifiers, I was immediately converted to the cult of dual-concentric speakers.

     3. Japanese culture

At first, I did not understand how the Japanese could live with such large speakers in such small flats. Today I know that the passion for acoustic subtleties that can only be perceived with strong dynamic contrasts is firmly rooted in Japanese culture.

It is another cultural expression of the Japanese people predilection for contrasts, which is also evident in painting, sculpture, language, and music.

Tannoy's horn speakers and studio monitors are highly dynamic. That's why the Japanese love them. Their ear seems to be more sensitive to dynamic subtleties, while that of the Americans is only satisfied with the brute force of excessive power.

     4. Good sound is better than sex

But that's not all: an American wife would never allow them to turn her living room into a studio.

In Japan, women tend to be passive. This has led to a cult developing around the huge internal horn speakers. So much so that Tannoy produced these speakers exclusively for the Japanese market in the early 1990s. Anyone who has reached audio nirvana knows that good sound is better than sex.

In a Zen world, what else does a religious man like me need besides Tannoy and triodes?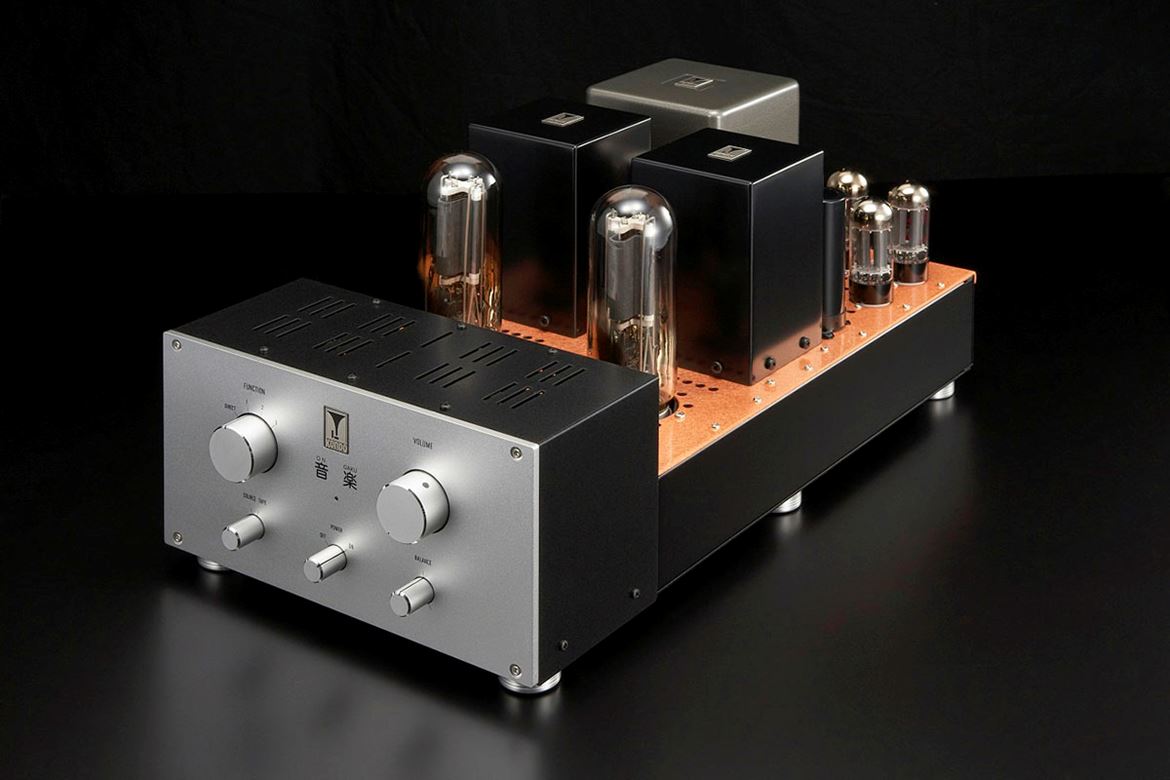 5. Wet dreams
When I bought my professional Tannoy monitor speakers with the famous 15-inch dual-concentrate driver, I did not want to hear them anymore. I even dreamt about them: in bed, in the shower and during sex with Cindy Crawford, I thought of them to turn me on...
I even stopped going to my favourite monastery to meditate. I just sat and listened to the voice of God through them.

     6. Where the hell is the tweeter?

What surprises people most when they see Tannoy's huge double concentric driver is, "Where the hell is the tweeter?". Nowhere, and yet there it is! The speaker is one and indivisible. The highs, the mids and the bass all come from the same point.

After listening to this speaker, even the most sophisticated multi-driver speakers seem to suffer from musical discombobulation, i.e. a disturbing lack of harmonic refinement and musical integrity.

     7. The simpler, the better

With both loudspeakers and other components, the simpler, the better. The more processed a signal is, the worse. That is the golden rule. In the audio world, as in life, simplicity is everything. The simplicity of the Tannoy and the simplicity of the triodes (1) is an extraordinary combination that reveals the Corpus Harmonicus Mysticum: the soul of music.

Inspired by the spirit of Churchill, I convinced Tannoy to create the perfect loudspeakers to bear his name. If you want an unusual musical experience, listen to some Tannoy Churchill.
                                                                               Text by Harvey "Gizmo" Rosenberg

Note: (1) With "single-ended" triodes operating in Class A, the signal is amplified as a whole and not split into positive and negative cycles that must be amplified separately, as with other types of amplifiers. A single tube amplifies the entire signal. This gives them inimitable sonic integrity and character.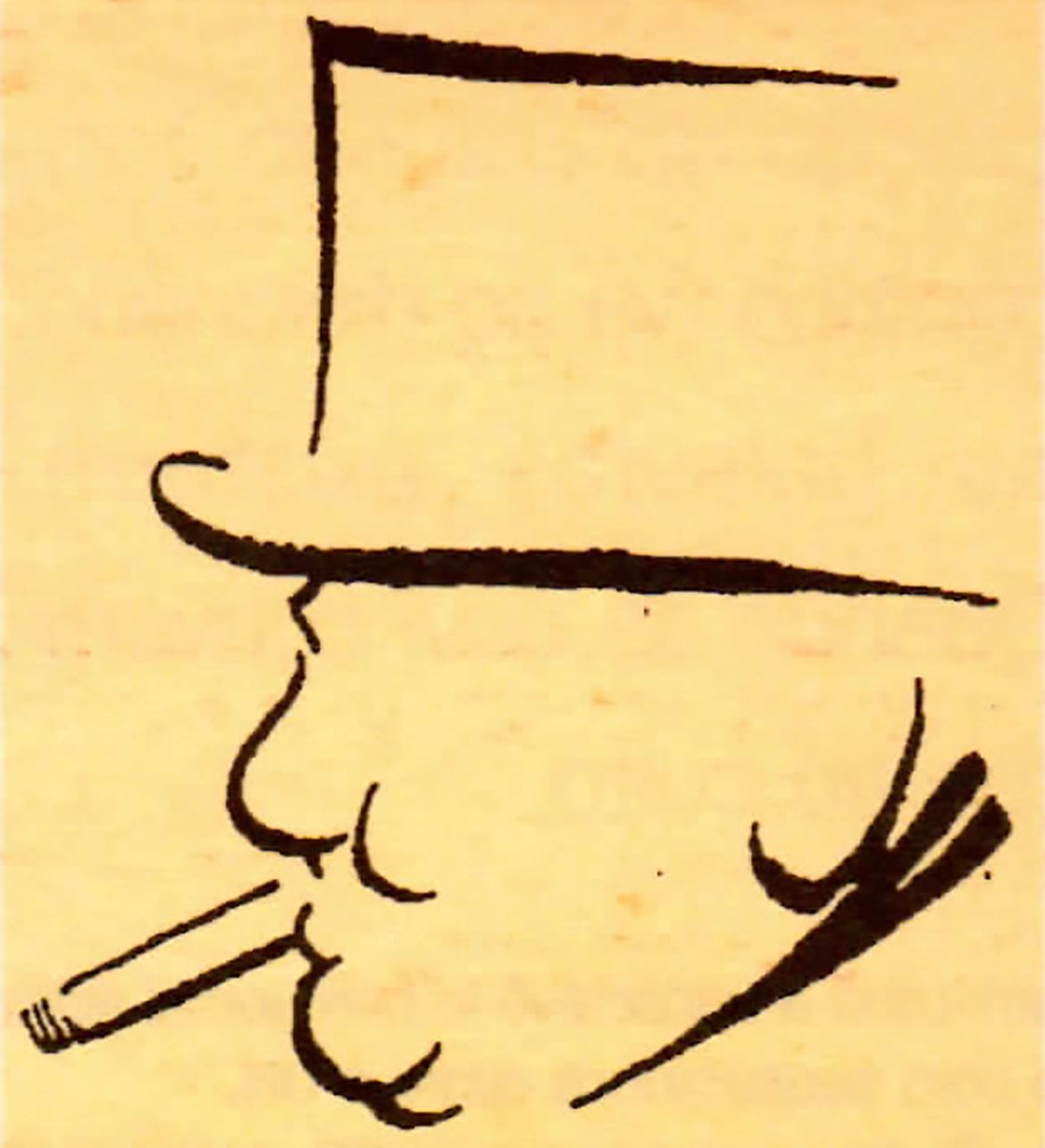 Churchill's ghost

Churchill speaks through me. But why me? I often ask myself. Perhaps because, as an American, English pronunciation has always fascinated me. Perhaps because Churchill is the symbol of the acoustic charisma of English pronunciation. For three decades, I had a weakness for English speakers. Now I know it has to do with English pronunciation.

But there is an even deeper reason why Sir Winston has chosen me as his channel for contact with the world of the living. Winston knows that I, like all music lovers, like to smoke. I do not mean cigarettes, but the "spiritual smoke", the cigar.

As you know, the cigar was invented by American Indians. In the darkest hours of World War II, Winston sought refuge in cigars, a religious symbol of the American Indians, to find courage and inspiration to defeat Hitler.

But few people know that Sir Winston smoked for hours and listened to music for strength. Smoking and listening to music are two of the most powerful means of mental rejuvenation known to man. No wonder, then, that he was my source of inspiration for Tannoy Churchill."
                                                                   Text by Harvey "Gizmo" Rosenberg