Listen to talking version in English (summary)
Inspired by the Bathyscaphe Trieste – the submersible that enabled Jacques Piccard to set a new deep-sea diving record of 10,911 meters in 1960 – the Focal Bathys claim to deliver absolute silence. This is the second wireless headphone from the esteemed French brand and the first to feature Active Noise Cancelling (ANC).
Drawing from the silence and isolation of the deep sea, the name Bathys cleverly represents a strong marketing concept for ANC headphones. While Bose is often considered the leader in noise cancellation, the Bathys excel in sound quality.
With a well-balanced sound signature that closely resembles the ideal Harman curve, they require no additional bass or treble adjustments.
Would you spend 800 euros on a pair of portable over-ear headphones with a built-in DAC, amplifier, effective noise cancellation, and more than 30 hours of battery life for both wired and wireless use? If so, look no further than the Focal Bathys. They perform well, sound fantastic, and have an attractive design to boot.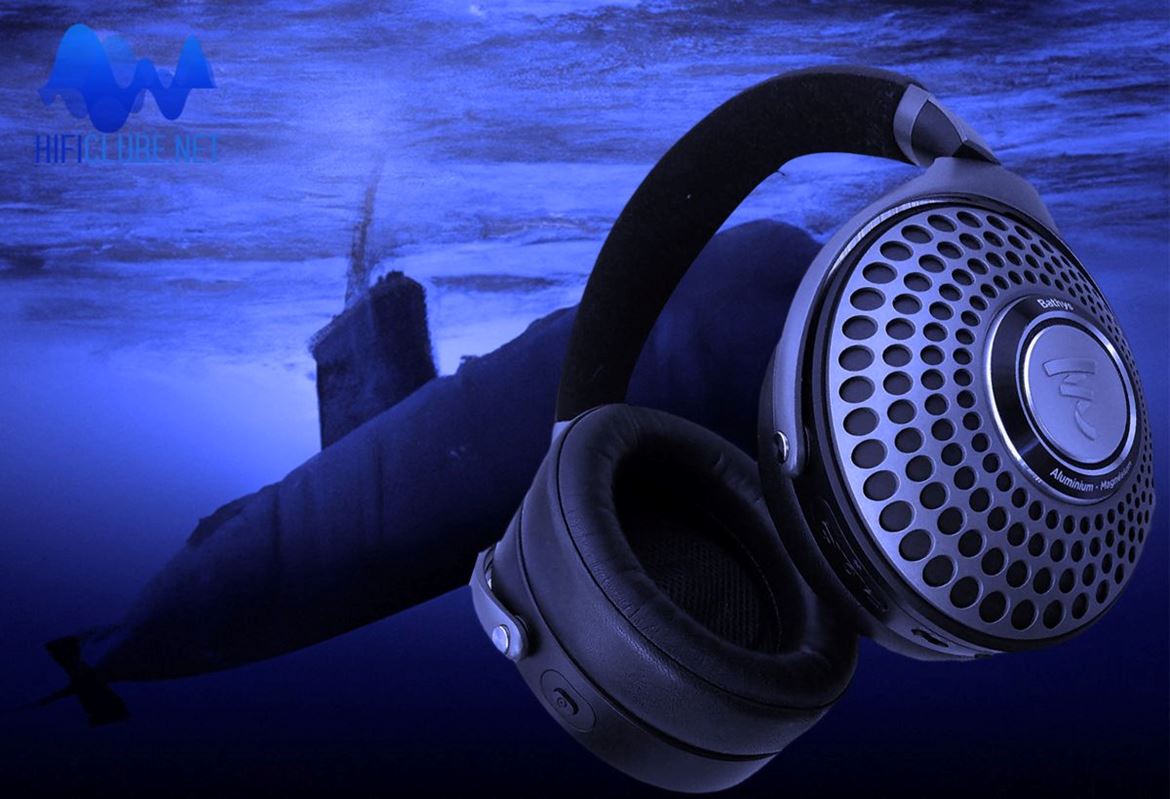 …immerse yourself in city traffic, feeling as if you're walking on the ocean floor…
Deep Acoustic Dive
For those who want more information before purchasing, continue reading as we explore the 'acoustic diving' experience offered by the Bathys. Upon listening to the Bathys, you'll likely be tempted to buy them immediately. Just put the headphones on and immerse yourself in city traffic, feeling as if you're walking on the ocean floor, enveloped in silence and music.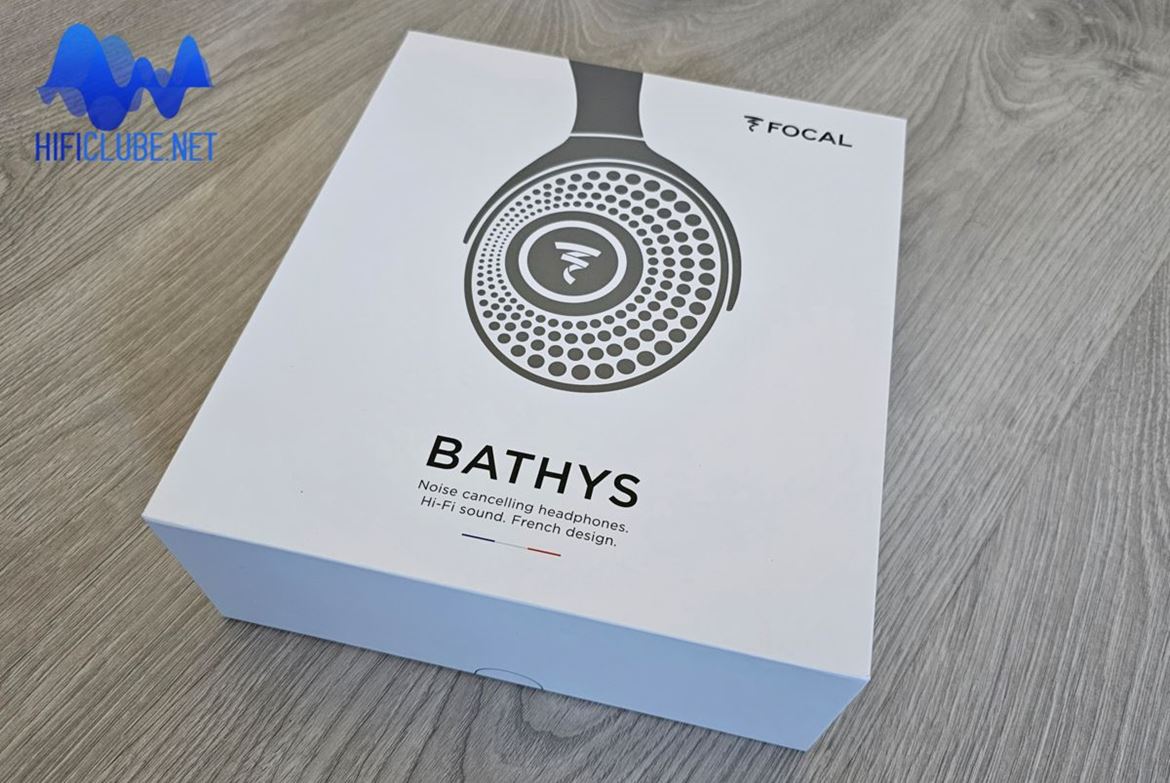 Acoustic Treat
The Focal Bathys arrive in a white cardboard box with a magnetic lock, reminiscent of a box of delicious macarons from the famed Ladurée patisserie in Paris. Inside the box, you'll find a black and grey zipped fabric pouch containing the Bathys headphones, a USB-C cable, and a 3.5mm jack cable for wired use.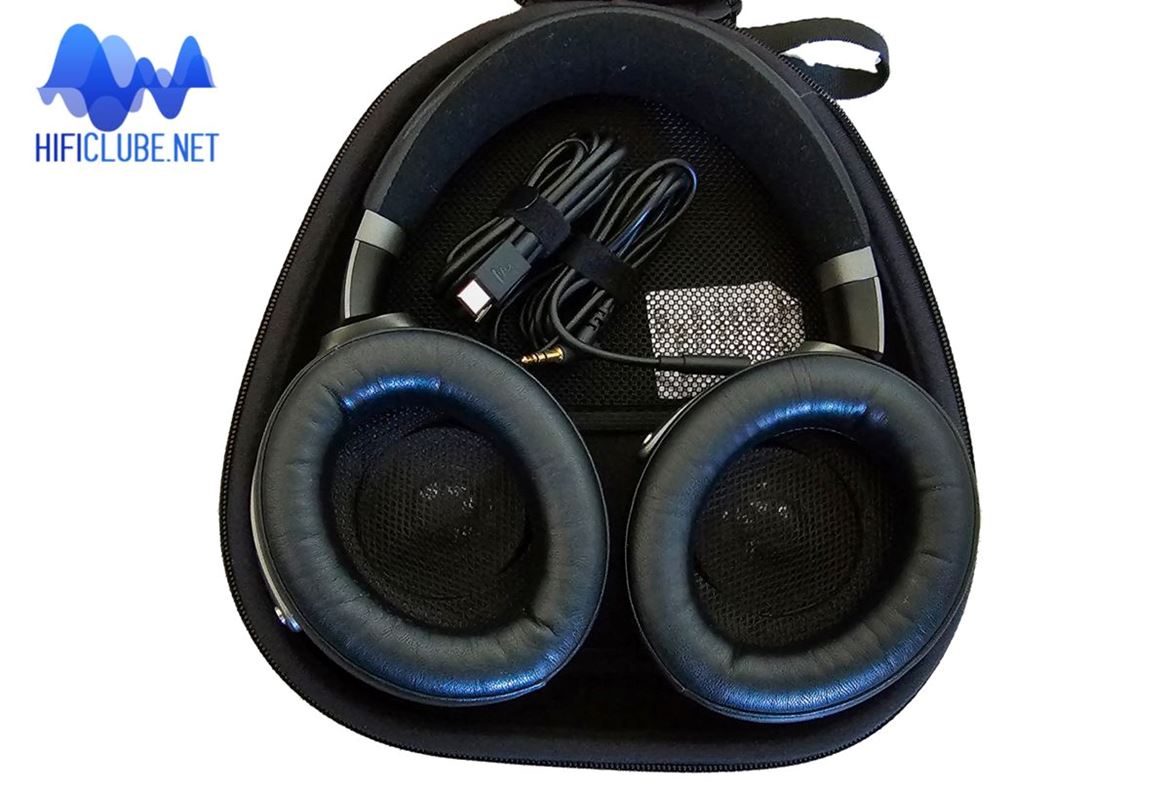 Focal Design
Weighing 350 grams, the Bathys is a mid-sized, mid-weight portable headphone featuring Focal's distinctive design. With an egg-shaped, spiral-perforated outer grille inspired by the Stellia, Clear MG, and Celestee models, the Bathys have a unique aesthetic. The logo on the spiral vortex can be illuminated, but you can also reduce the brightness or turn it off if you prefer.
The single lateral tension spring with extendable ends is concealed inside the aluminium headpiece, which is lined underneath with absorbent microfiber fabric that mimics suede and natural leather on top.
The oval-shaped cups provide a better fit for your ears and are made of hard plastic, while all other mechanical parts, such as hinges and yokes, are constructed from magnesium – a lightweight and sturdy material.
The detachable pads are padded with memory foam and can be replaced, which may be necessary over time, as they are lined with faux leather. This material is more comfortable to the touch than real leather but can be prone to peeling with intensive use. With a single vertical support point on the head and mild lateral suspension force, the Bathys ensure excellent comfort during extended use.
Both mechanically and aesthetically balanced, the Bathys look beautiful, light, and robust – truly a design to adore.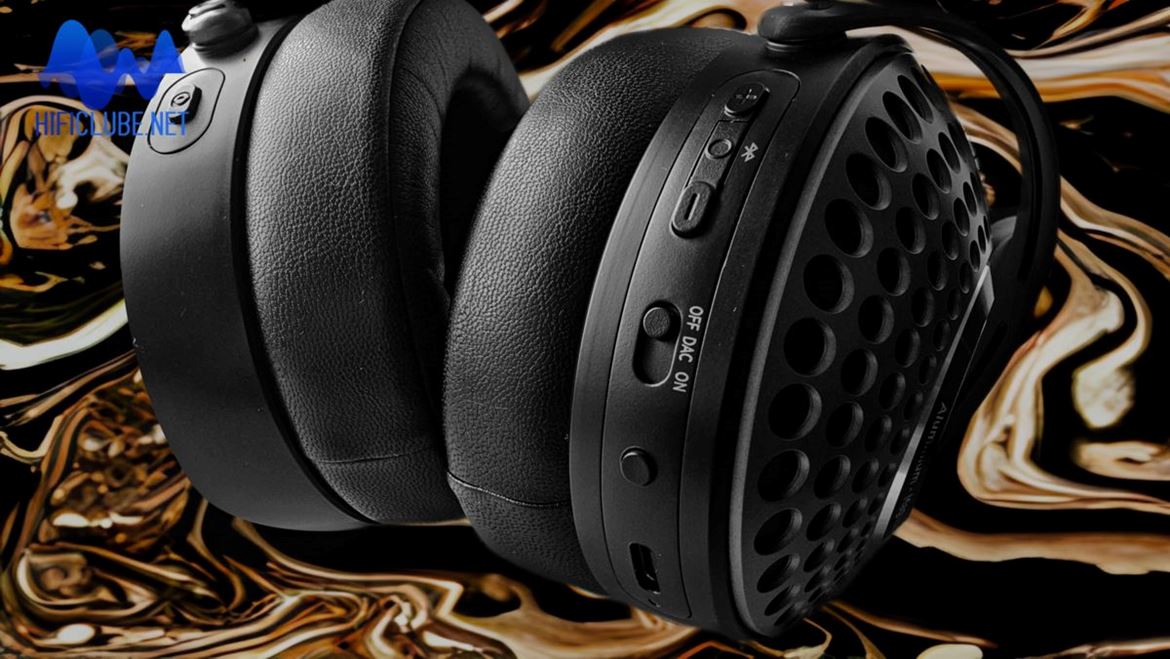 Touch-Controlled Operation
The primary manual controls are conveniently located on the right earcup, making it easy to adjust volume, pairing, ANC modes, and voice assistant controls without removing the headphones. The left earcup houses only the ANC control, which allows switching between Transparency, Soft, and Silent modes with quick taps. Holding the control for two seconds activates Silent mode directly.
The amplifier, DSP (digital signal processor), and DAC modules are cleverly hidden within the earcups. The full-range driver boasts a 40mm aluminium/magnesium M-shaped diaphragm, safeguarded by a fabric mesh and slightly angled for optimal imaging. This driver was initially developed for the Elear open-back model, which impressed me back in 2016.
Focal&Naim Control App
The included user manual is minimalistic but features a QR code for access to the more comprehensive online version. Be sure to download the Focal&Naim app, which enables control over noise-cancelling modes and logo LED brightness. The app also includes a five-band equalizer with two presets: Home (bass reduction) and Loudness (bass boost).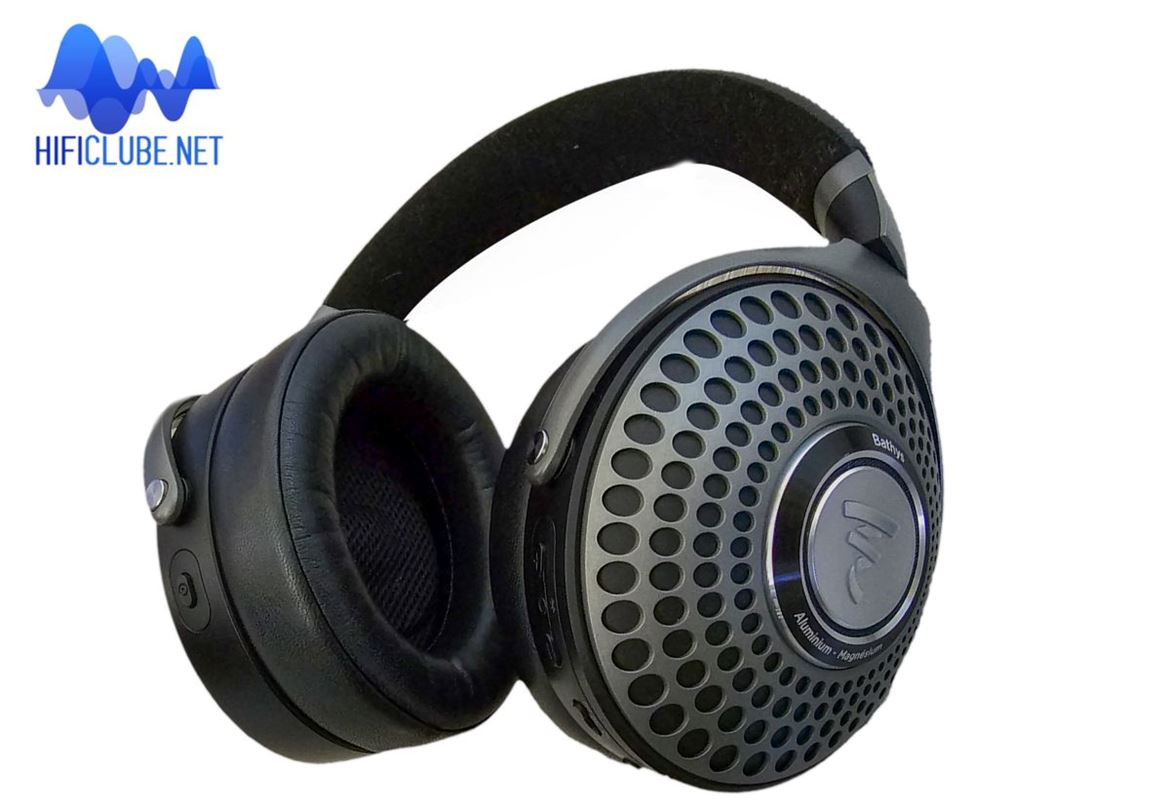 Wireless and Wired Connection
The Focal Bathys are closed-back, circumaural headphones. However, for those with larger ears, the cups may partially press against the outer ear, compromising noise-cancelling performance and bass quality. But for smaller-eared individuals like myself, the entire ear fits comfortably within the cups, providing exceptional isolation.
Although primarily wireless headphones featuring Bluetooth 5.1 aptX Adaptive, the Bathys also come with two 1.2m cable pairs for wired connections: a 3.5mm single jack plug and a USB-C cable for Android devices. USB-C/USB-A and USB-C/Firewire adapters (not included) can be used for connecting to PCs and iPhones, respectively.
Internal DAC
The internal DAC and amplifier are engaged in DAC mode, which must be manually activated when using the USB-C cable. The amplifier circuitry stays active even when using the jack cable, and the headphones cannot be connected to an external amplifier in passive mode (Off). This design choice ensures consistent sound quality, regardless of how the headphones are used.
Besides delivering excellent sound quality during phone calls, the Bathys are also compatible with Amazon Alexa and Google Assistant.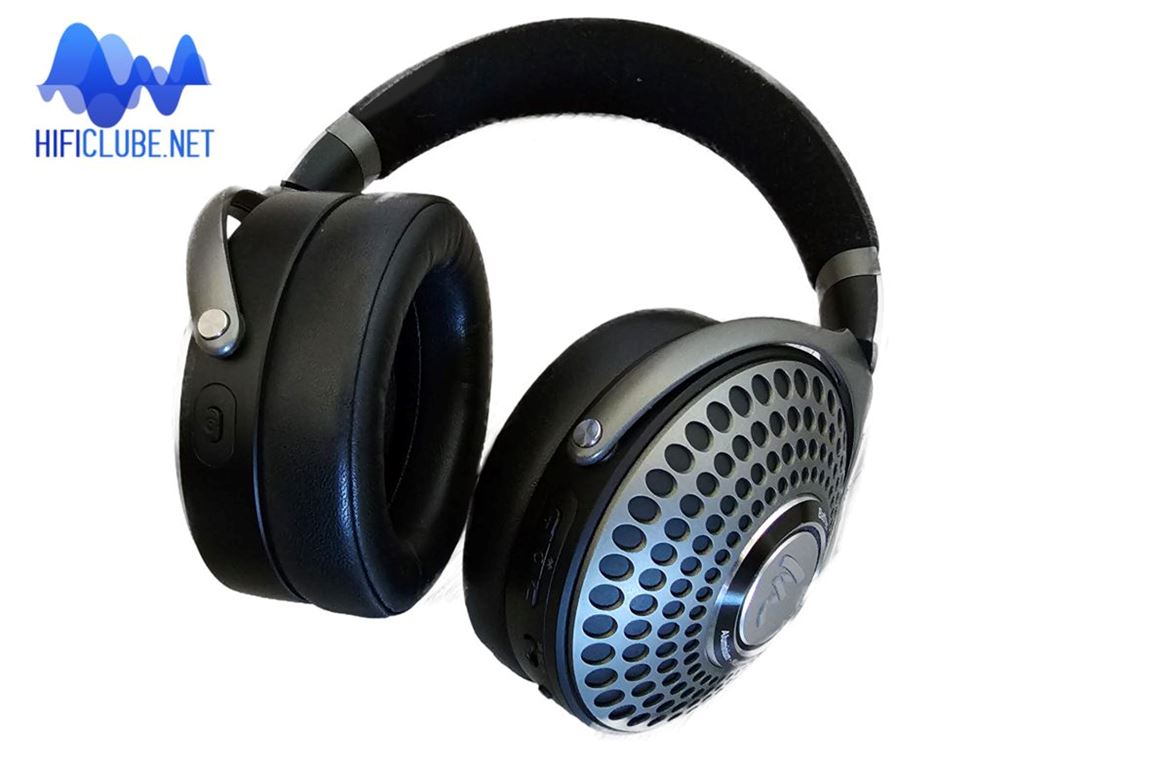 Active Noise Cancelling
The Active Noise Cancelling feature is the cherry-on-top of this French delicay: Transparency mode allows ambient noise to pass through; Soft mode strikes a balance between music and ambient noise; and Silent mode achieves a 30dB noise reduction, highly effective in the bass range (constant low-frequency sounds like engines) but less effective above 2kHz (voices and high-pitched sounds).
While not providing deep-sea silence, it guarantees sufficient noise cancellation to prevent surface-level noise from disrupting your music experience, as long as the ear cushions fit well around the ears.
30 Hours of Autonomy and Counting
I cannot yet confirm whether the battery will surpass the advertised 30 hours of continuous use (ANC enabled), 40 hours with a USB-C connection, or 35 hours with a jack connection. However, after using the headphones for two to three hours per day over ten days, I have not needed to recharge them.
Moreover, I carry the Bathys around the house, and the only time the connection dropped was when I was over 10 meters away from my phone, with three doors and just as many walls in between! No other portable device in my home has achieved that level of performance over Bluetooth.
Sound Quality
Make no mistake, the Bathys headphones are not in the same league as the Utopia or Stellia models. Naturally, these top-of-the-line headphones can connect directly to dedicated high-end amplifiers and are not limited by Bluetooth 5.1 Adaptive performance. The Bathys' internal amplifier remains active with both jack and USB-C connections, and the DAC circuitry with the latter.
Context Matters
When I say these are the best portable headphones I've ever experienced, I'm specifically referring to the Bathys in the context of wireless listening and noise cancellation.
Over Bluetooth, the sound is robust, featuring well-textured, detailed bass, present and well-projected mids, and sweet highs with a slight boost in the final octave that brings everything to life. This level of quality is relatively rare in Bluetooth and ANC-enabled devices.
Bluetooth vs. USB-C / DAC
There's a noticeable difference between the wireless sound via Bluetooth (24-bit/48kHz) and the wired sound (USB-C connection) through the internal DAC/amplifier (24-bit/192kHz). The bass loses some extension (bloom) but gains tension and definition, while the mids become clearer.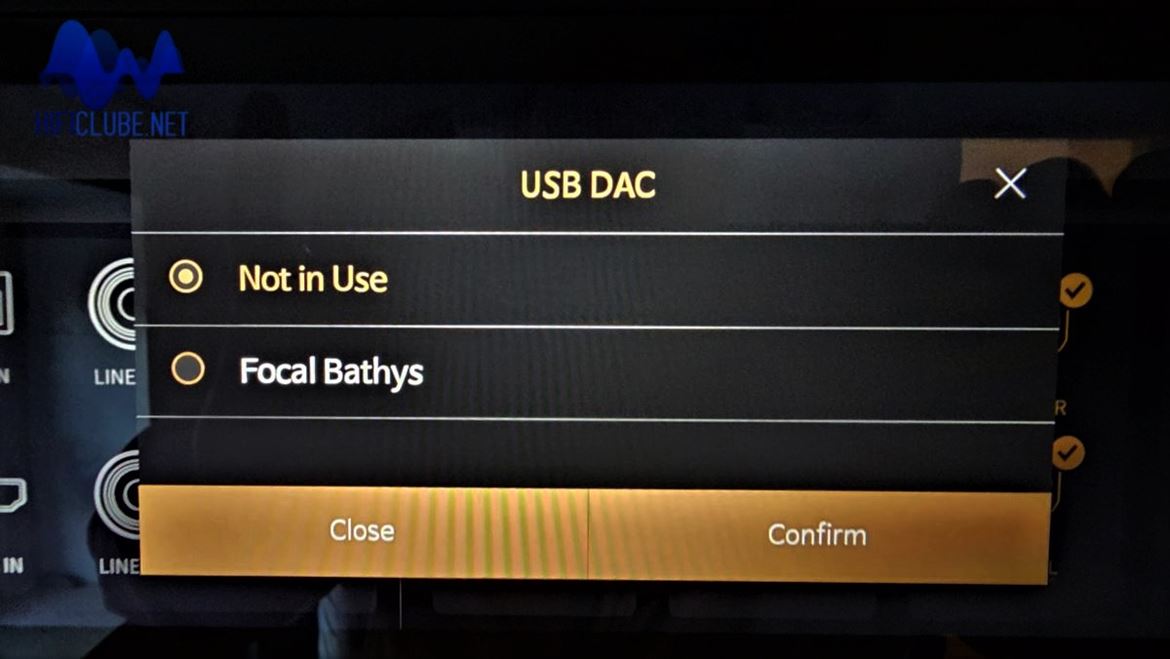 With the USB-C connection, optimal results are achieved using any application that bypasses the phone's processor, or by doing what I did—feeding the device a bit-perfect digital signal from the Rose RS520 via a USB-A to C cable (the Bathys were recognized immediately).
The sound from the cable connection with a jack is quite similar to that of the Bluetooth connection, as it draws from the same amplifier circuit. The Bathys don't offer the expansive, transparent image of top-tier open-back headphones, but their purpose is to isolate listeners, not integrate them into the surrounding soundscape.
Smooth Sailing
The Bathys are among the few headphones I've never felt compelled to equalize. Although there's a slight peak at 8 kHz, it's balanced by a judicious 'fill' at 50 Hz, and I increasingly enjoy listening to these headphones 'flat' across various music genres.
…the Focal Bathys are the best wireless headphones I've come across…
I admit I haven't tried many, as I prefer wired, open-planar headphones. However, these headphones are designed for listening in the quiet solitude of the night, rather than amidst the social bustle of everyday life.
From 'Feel' by Jacob Collier and Lianne La Havas to Haydn's violin concertos performed by Isabelle Faust; to 'Passion' sung live by Simone (the Brazilian) and Archie Shepp's breathy saxophone—everything sounded pleasant and balanced to me.
The Bathys are suitable for use while sitting, standing, walking, or even running on a treadmill at the gym. Highly recommended.
For further information contact: