Imacustica, the pioneer of high-end distribution in Portugal, in an open partnership with Absolute Sounds of London, turned 36 this April. 
Imacustica has been in the market almost since I began my career as an audio critic back in 1983. So, I visited Imacustica-Lisbon to congratulate them on the passing of another successful year despite the strenuous conditions of a pandemic followed by a war in Europe.
Understandably, there was no party this year – they are saving for the upcoming 40th anniversary. And instead, I was given a gift. I spent three hours all by myself in Imacustica's Grand Auditorium, listening at my leisure to a high-end system comprising the following audio components:
Note: open photo gallery below
TechDAS Air Force Zero
dCS Vivaldi APEX/Clock/Upsampler
Audio Research 6 SE preamplifier
DarTZeel NHB 468
Wilson Audio Alexx V*
Transparent Audio Opus Gen VI cables
* Read my review of original Wilson Audio Alexx in HFN
x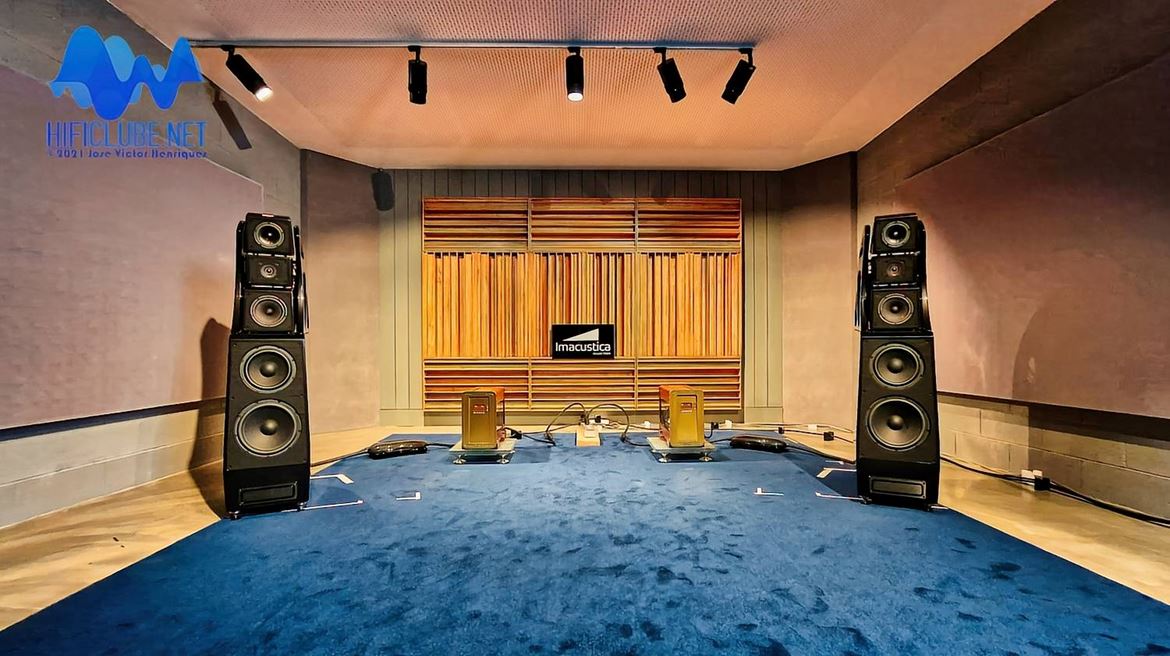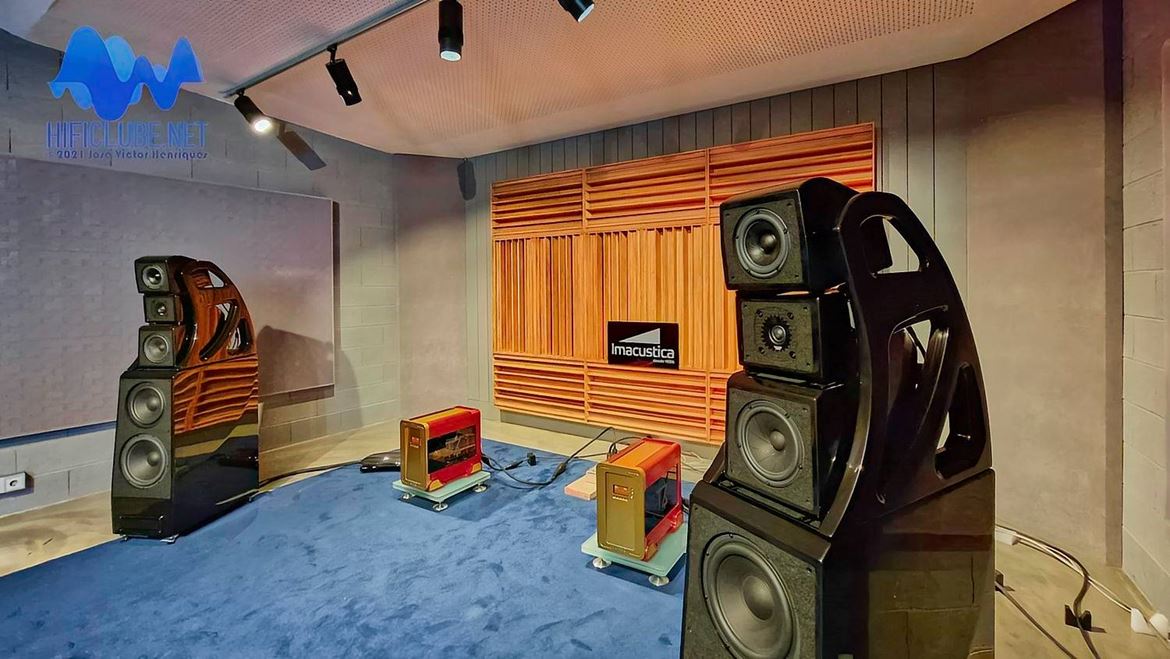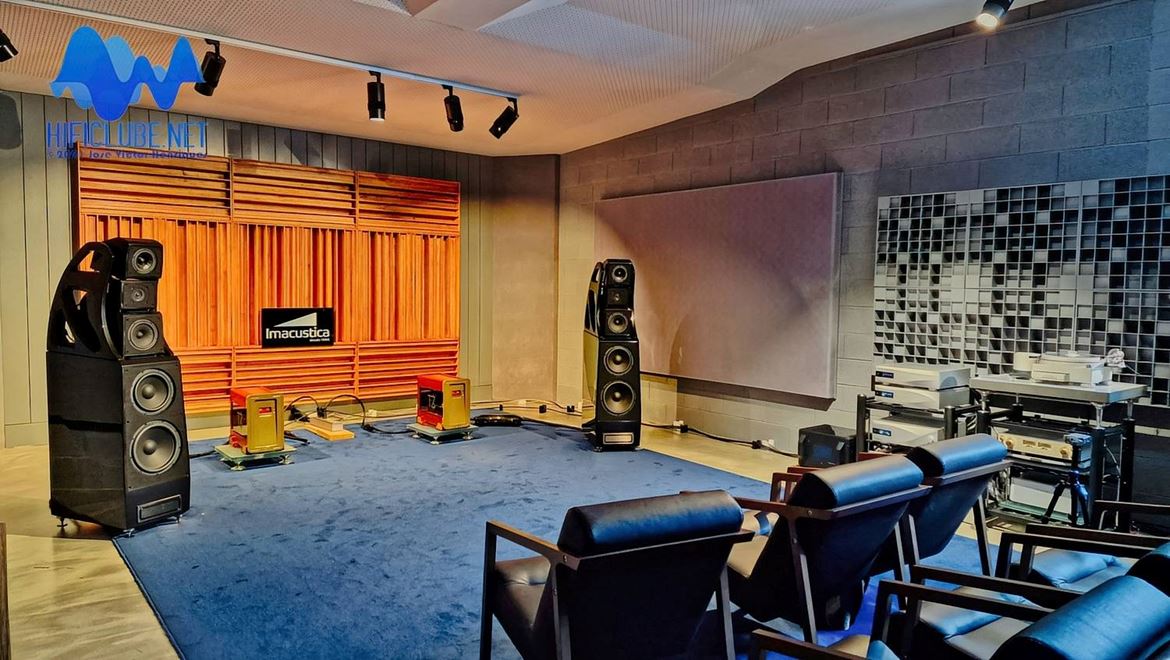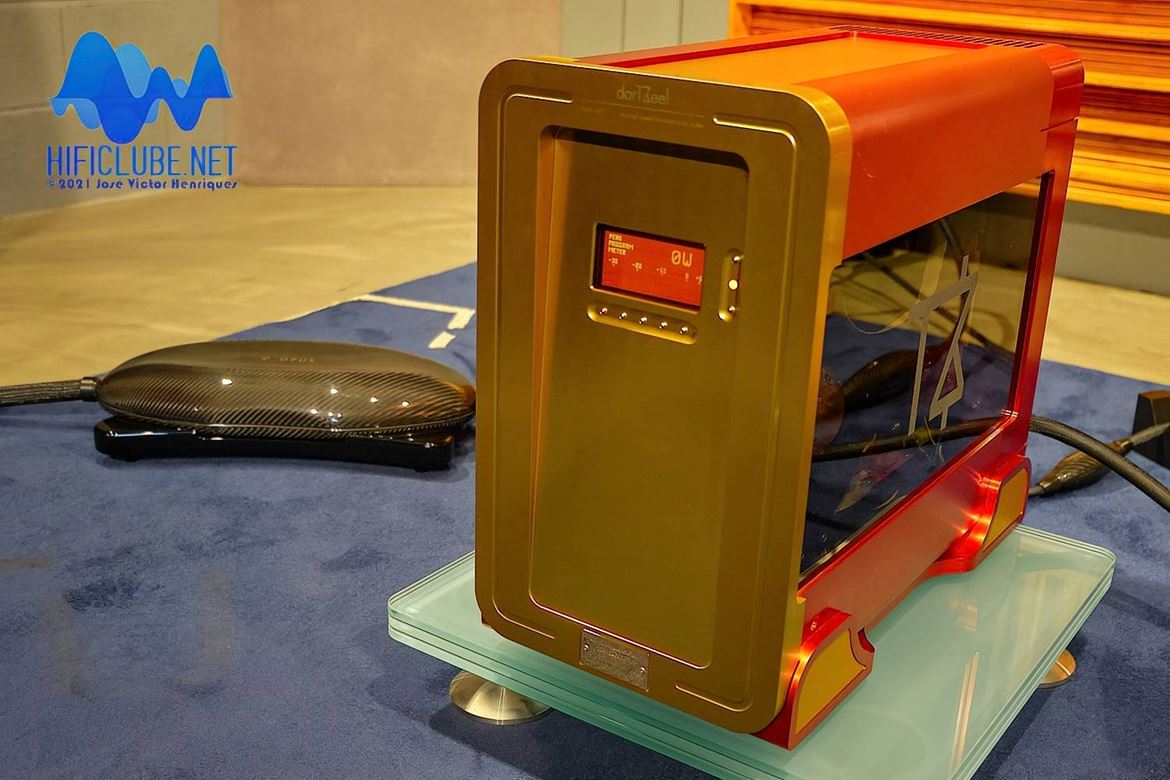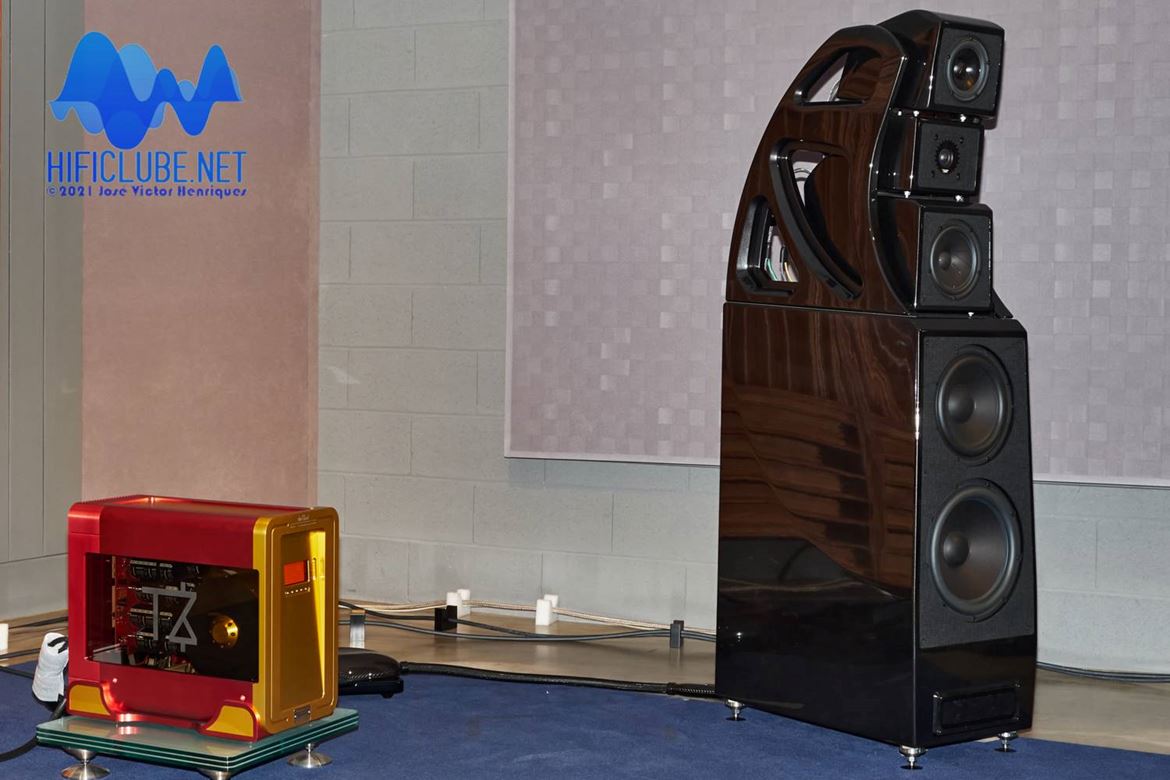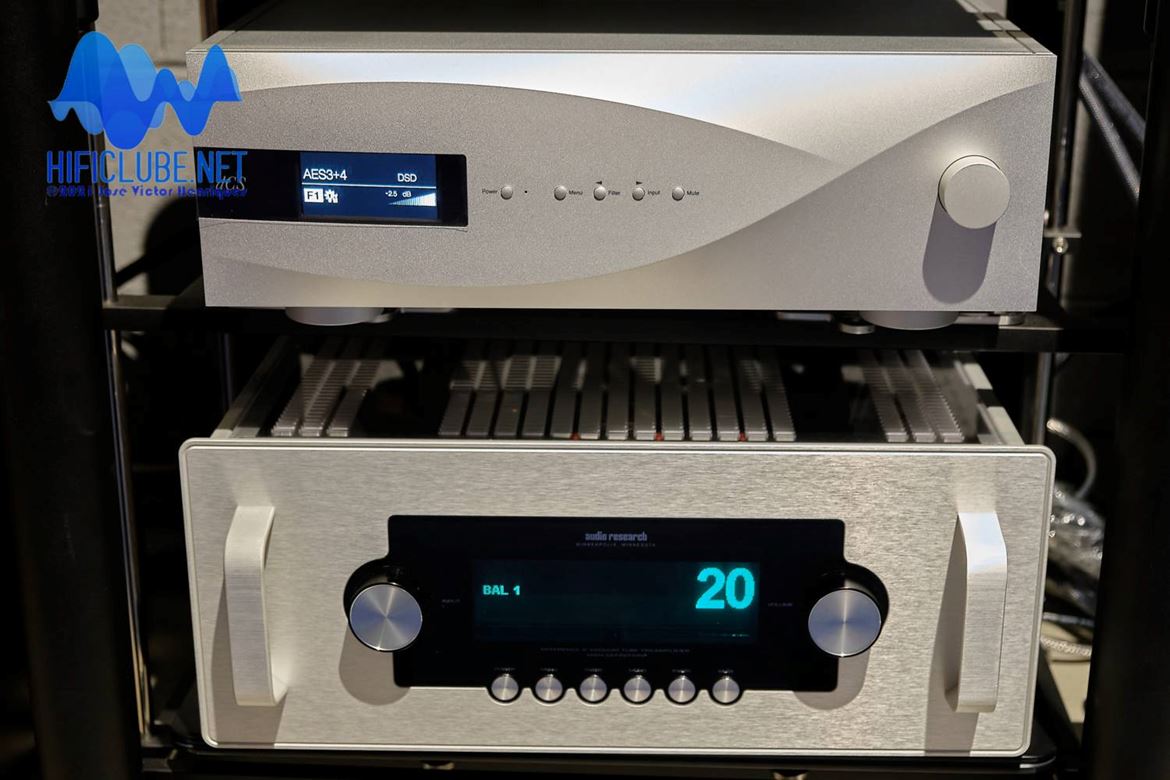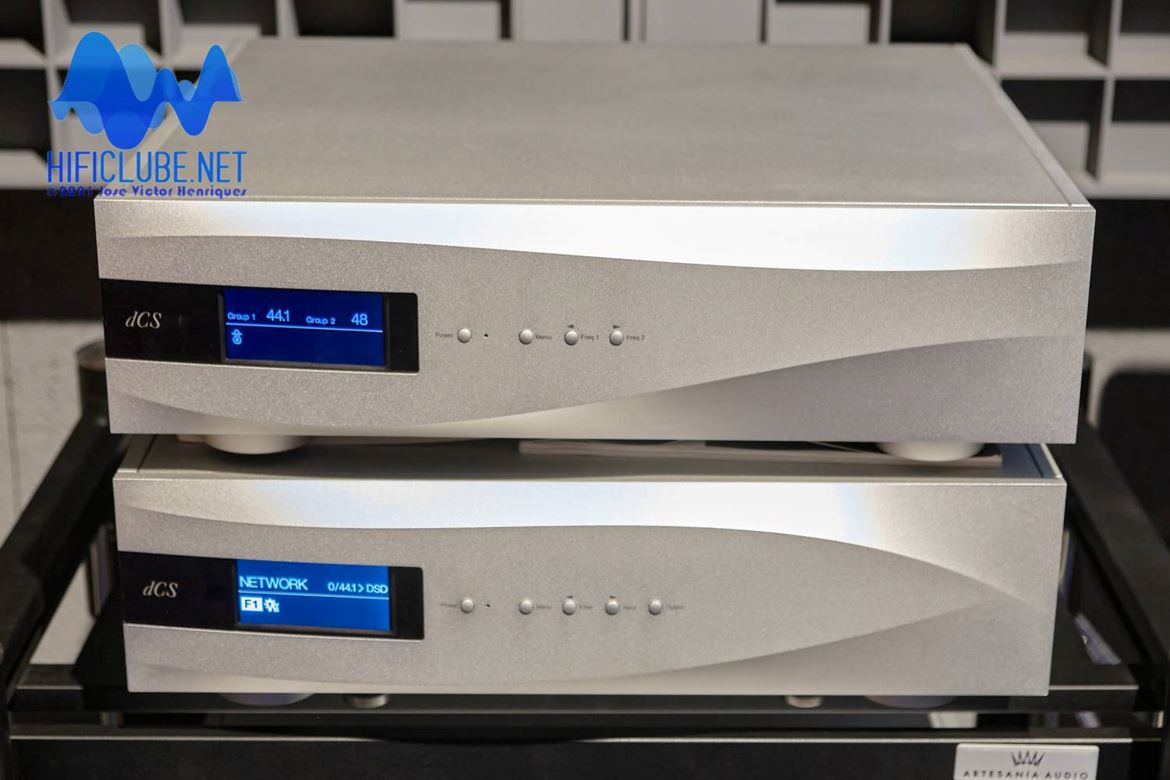 I listened almost exclusively to streaming (Tidal) via the dCS setup for practical reasons. I have recently reviewed the dCS Rossini Apex and wondered if the Vivaldi Apex could improve upon it. Indeed, it can, but Imacustica added the Clock and the Upsampler to the equation so that any comparison would be unfair. 
The Million Dollar System
And the well-treated listening room plus the superb associated system also had an essential role in the acoustic outcome. Alas, I have neither the listening room nor such a system at home.
I sat there reminiscing about my experience with the Wilson Audio Wamm a few years ago while sitting in that very same spot. It came close but not quite. The Wamm is still my absolute reference. Alas, excellence comes at a cost.
Peter McGrath presents the Wilson Audio Wamm Master Chronosonic at Imacustica - Lisbon
As I listened to track after track, I wondered what could justify paying half a million euros, or even a cool million, to listen to recorded music. 
People say that any good system will give you 80% of the sound for a tenth of the cost. Voices and instruments sound mostly the same with any system, right? After all, you can recognise someone's voice even over the phone. And a cheap loudspeaker does not make a clarinet sound like a saxophone, hopefully.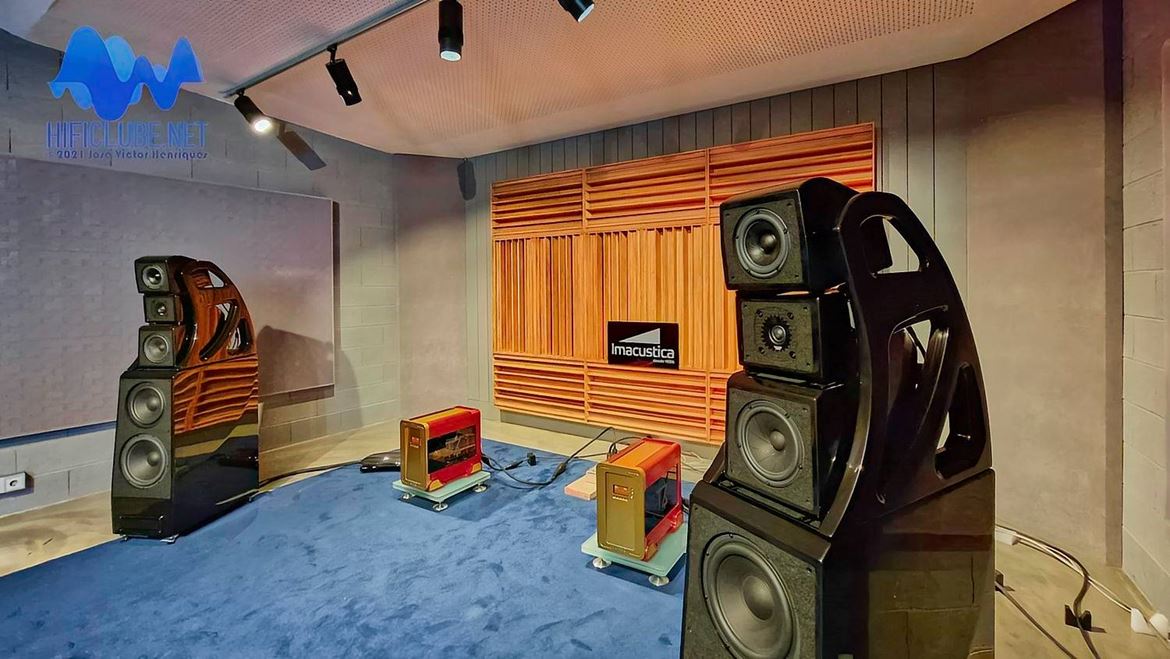 Close encounters
What then is so crucial in the missing 20%? 
This 20% contains more than just music, something which might come as a shock if you have never experienced it before.
...a high-end system is a close encounter of the third kind...
It's a physical inebriating sensation of space, atmosphere, and even mood, which allows you to interact, socialise, sympathise, or cheer with the musicians themselves, not with ectoplasmic alien entities. So, when you buy a high-end system, you are also granted a close encounter of the third kind.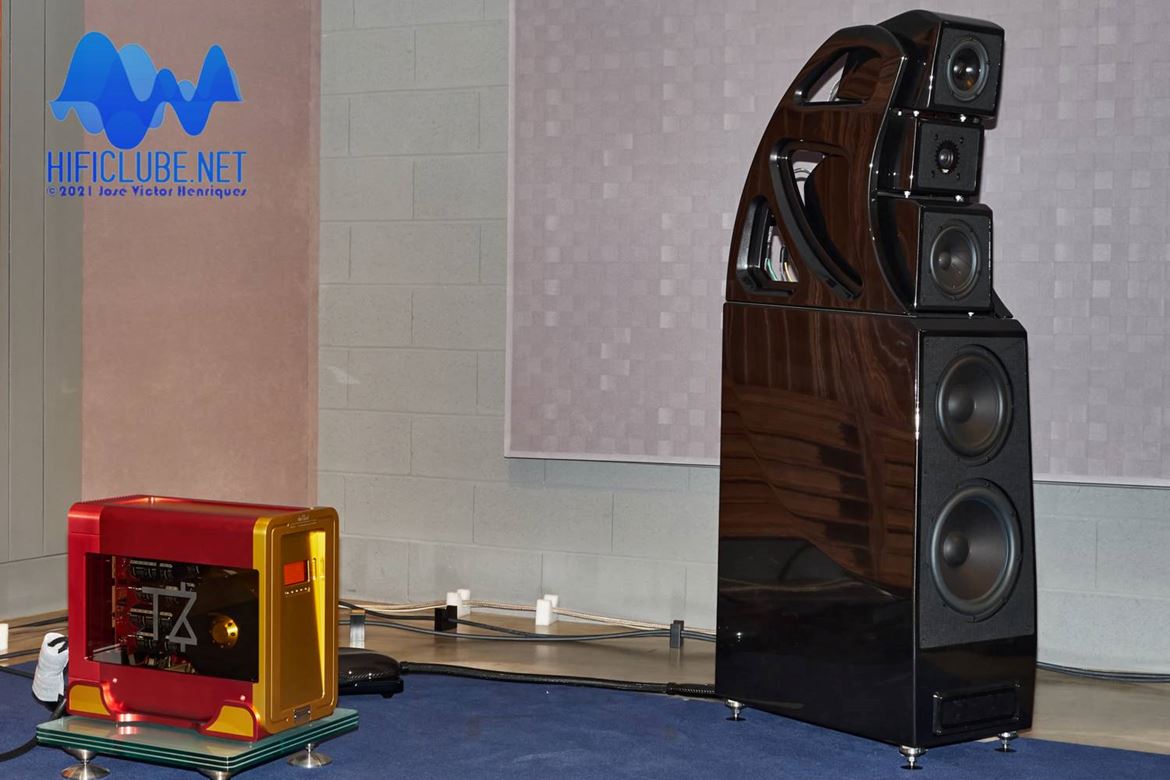 An audio system like this will also deliver better dynamics, truer timbres and tones, a more lifelike presentation of the musical event, and a broader and deeper stereo image.
Being there
'Being there' is an expression often used by critics and reviewers. However, I think it's the other way around - they are here! It's like a consented invasion of your privacy…
And not only the musicians but also the venue where they are playing, be it natural or virtual (produced in a studio), the air they are breathing, the space where they stand or move. The best systems (and recordings) beam up that parallel world into your listening room.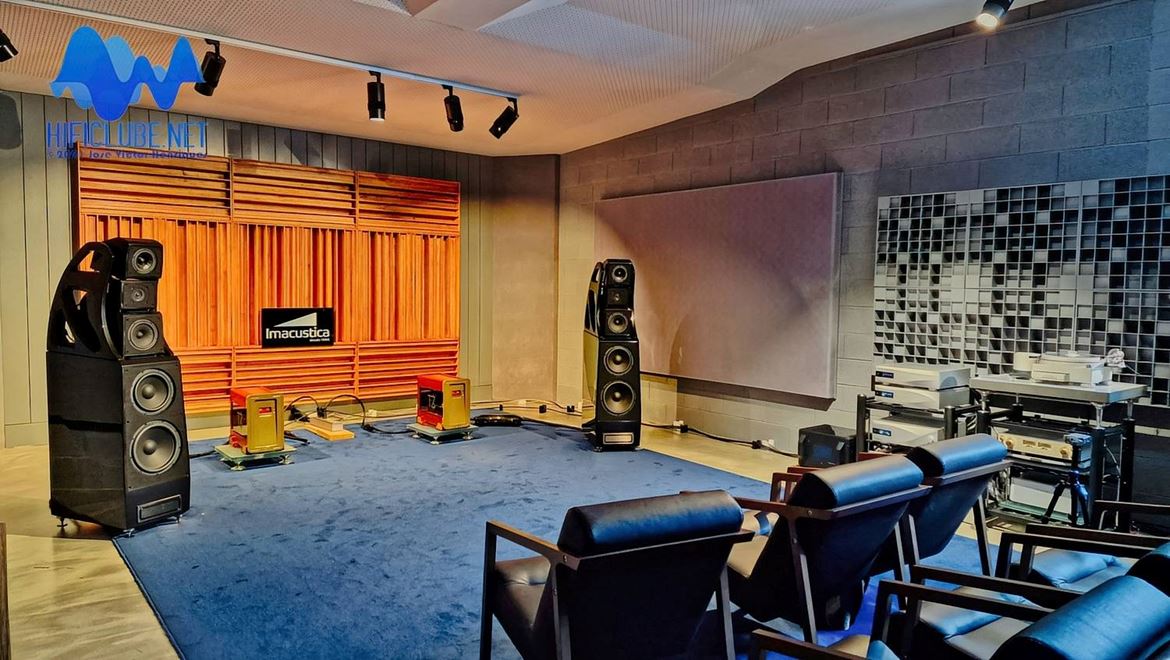 I have selected excerpts from five tracks for the video below to illustrate what I mean.
I captured sound and image independently to keep the microphone stationary right in front of the sweet spot. I used a pair of crossed cardioids and a digital recorder set to 24bit/96kHz. Then I dubbed the sound of the original video made with my smartphone. 
The video editor downsampled the music file to 44,1kHz by default; the YouTube algorithm processed it further.
So, what you will hear (listen through your system or use headphones for better results) is a facsimile of the real thing. You might even hear some distortion as the microphone struggles to deal with peaks. 
Please, take the video as a teaser to invite you to visit Imacustica (or your local dealer) and listen for yourself. 
Judge my effort kindly; I am only the messenger; I am not even the piano player.
Video as evidence of my experience
Track 1 – 'I'm confessing…', Dean Martin, from the album Dream with Dean.
Dean Martin sings as if he were alone, smoking a cigarette and drinking scotch by the fireplace. The accompanist band plays discreetly so as not to disturb his loving thoughts. All the songs keep the same mood in a cosy (studio) atmosphere. Dean Martin's voice sounds
vibrating. It's the audiophile epitome of tangibility.
Track 2 - Haydn: Violin Concerto No. 1 in C major, Allegro moderato
The acoustic envelope of the Schloss Elmau Concert Hall, with its wood beam ceiling, was magically tele transported from Bavaria on the Austrian border to the listening room in Lisbon. And with it came the Munich Chamber Orchestra, directed by Christoph Poppen and Isabelle Faust (violinist). 
She is standing in front of the orchestra, slightly left of the centre. Her playing is graceful, fresh, and vibrant with impeccable technique. 
It's a small concert hall, you can tell. Yet you hear the air around the instruments, particularly Isabelle Faust's 'Sleeping Beauty' 1704 Stradivari. 
Track 3 – Dvorak, Symphony No.9 – Adagio – Allegro Molto
A tall, wide, and deep soundstage substituted for the listening room walls to accommodate a full orchestra playing Antonin Dvorak's Symphony no. 9. I could hear the percussion and the brass section as if they were way behind the front wall with nothing in between.
Track 4 – The way back home – Steve Gadd band live
Do you feel lonely? How about a live jazz concert by drummer Steve Gadd's band? Invite the guys over for a drink - the band and the crowd. That will cheer you up. Feel the impact of the drum pedal and the PA system blasting in your room.
Track 5 – Also spracht Zaratrusta
Finally, travel through time and space aboard '2001, A Space Odyssey' memory craft while listening to 'Also Spracht Zaratrusta'. The percussion and blazing brass cut through the void travelling from outer space to strike you with awe and hold you spellbound.
High-end audio systems work as if they were transponders that, upon receiving a musical signal, emit the whole event experience into your listening room.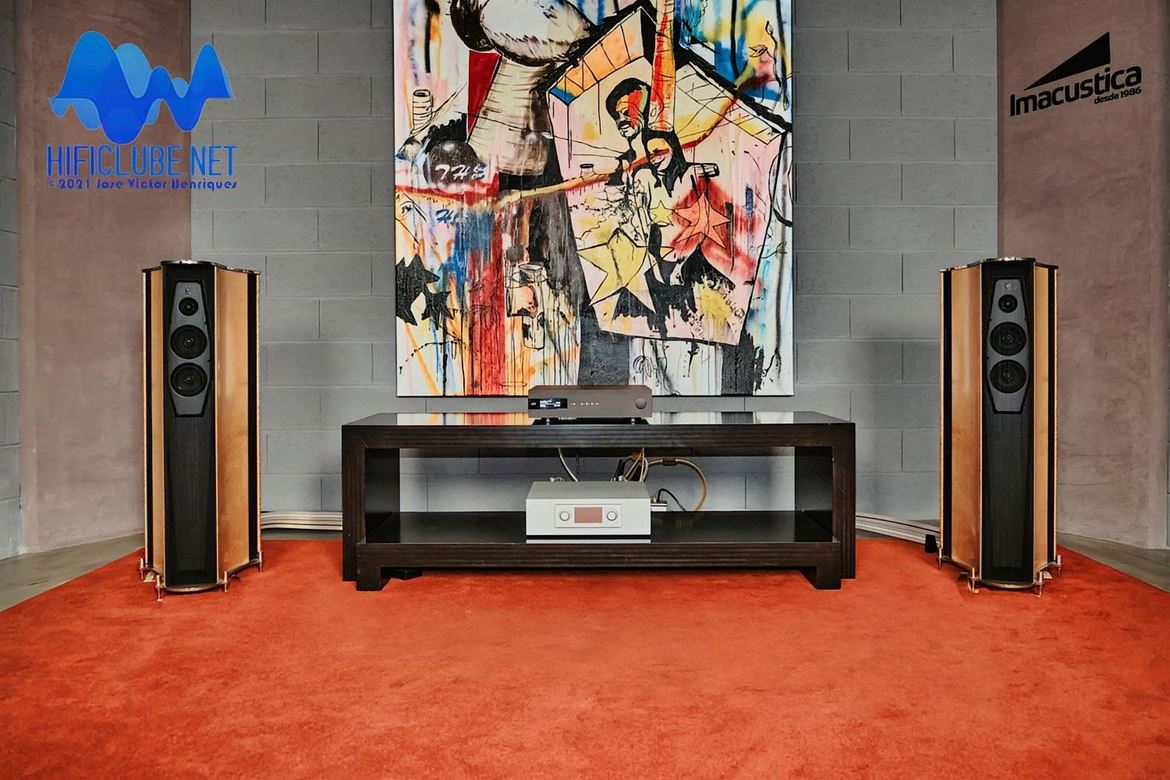 Imacustica- Auditorium 2 
I was also invited to listen to another top notch system, albeit much cheaper, if not that much affordable.
dCS Bartók
Constellation Integrated 1.0
Franco Serblin Ktêma
The sound was delicious, but this is an entirely different experience. This is a more domestic system, which does not compromise on quality, but demands less of the listener in physical terms.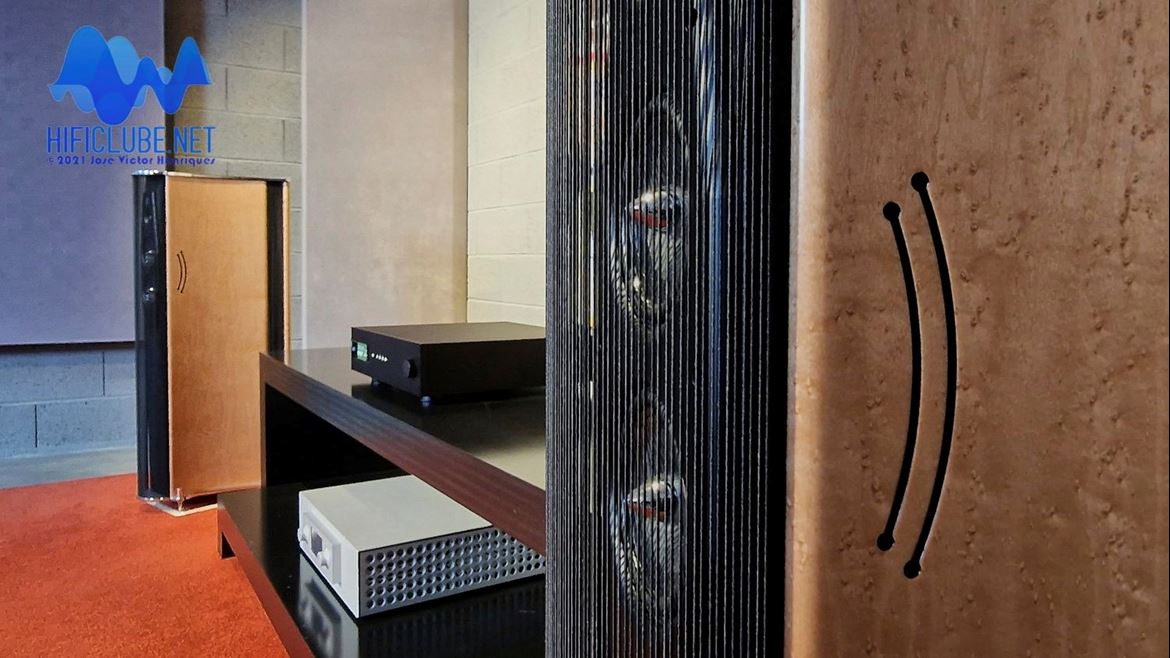 It's a more spiritual than physical experience: the music is there to keep you company, it doesn't drag you into the vortex of its power, and it doesn't force you to focus on the sound  - you can chat, or read, or even answer the phone.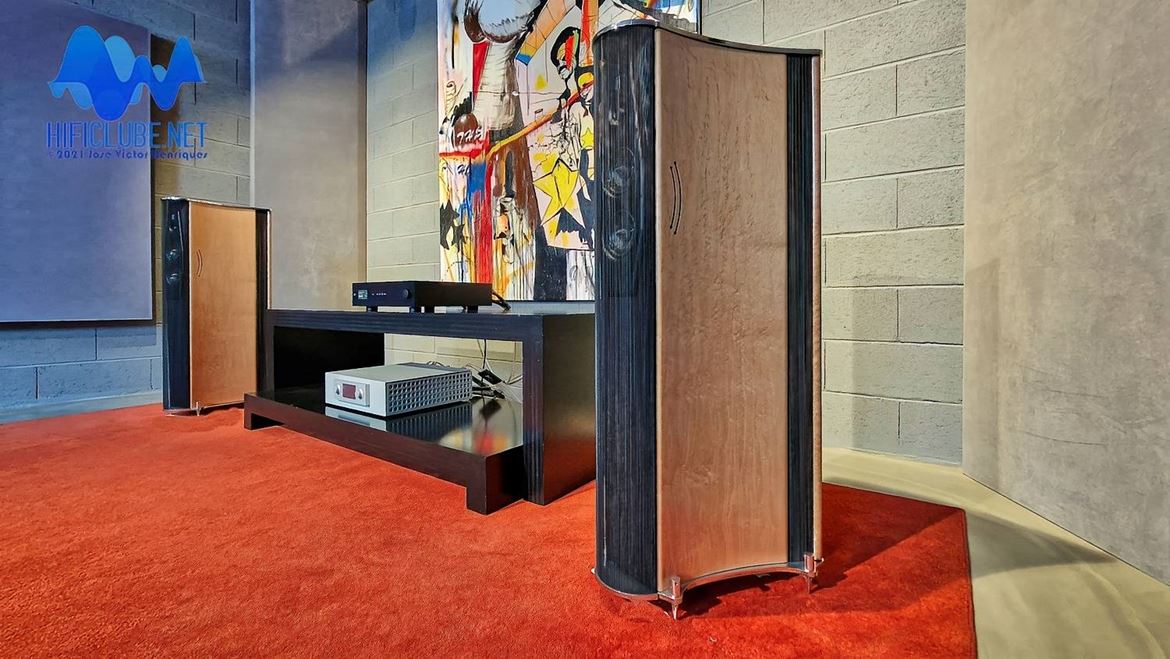 If I may say so, it is a system that tucks into your soul with a 'canine' fidelity. Lovely, indeed.
For those of you who can read Portuguese (use a Google translator at your own peril) open the system component reviews below:
When in Lisbon, book your audition at Imacustica; in London, contact Absolute Sounds, or visit your local dealer. You will not regret it.