Adele, Beyoncé, Billie Eilish, Dua Lipa, Justin Bieber and Selena Gomez use artificial tube flavours to give their voices the body and soul that digital recording technology has taken away.
The world's best-selling records are mixed in the studio with tube saturation and distortion to improve sound quality, according to the world's most famous sound engineers. Many are now using the new Magma BB Tubes plug-in for Waves Studio Rack.
BB Tubes costs just €35 including VAT, and there is even a simpler version that is free. Both are plug-ins for the Waves Studio Rack platform, which you can also download for free. So, there doesn't seem to be any placebo sham going on here, not least because these are all seasoned professionals and are not easily fooled.
I do not know anyone associated with Waves, nor have I tested BB Tubes. So, it's not my intention to teach or sell anyone anything. I simply thought it would be interesting information to share with my readers.
Ironically, we were first dismayed to discover that Mofi LPs were sourced from digital masters; now we know that many of the records we hear reproduced by amplifiers with perfect SINAD have been artificially flavoured with 'tube' distortion to make them sound better. How about that?
Beauty and the Beast
I found this new plug-in fascinating, although it is not an audiophile product, as it is mostly used for professional studio applications. But it has obvious effects on the sound of the records we buy, unaware until now of how they were recorded and mixed in the studio.
BB Tubes has two main knobs called Beauty and Beast. Beauty adds second harmonic distortion to give the sound more body and saturation; Beast adds third harmonic distortion to give the sound more dynamic and a raw exciting sound.
Note: This isn't real distortion but a digital surrogate of its effect on the sound.
...like cholesterol, there is good distortion and bad distortion...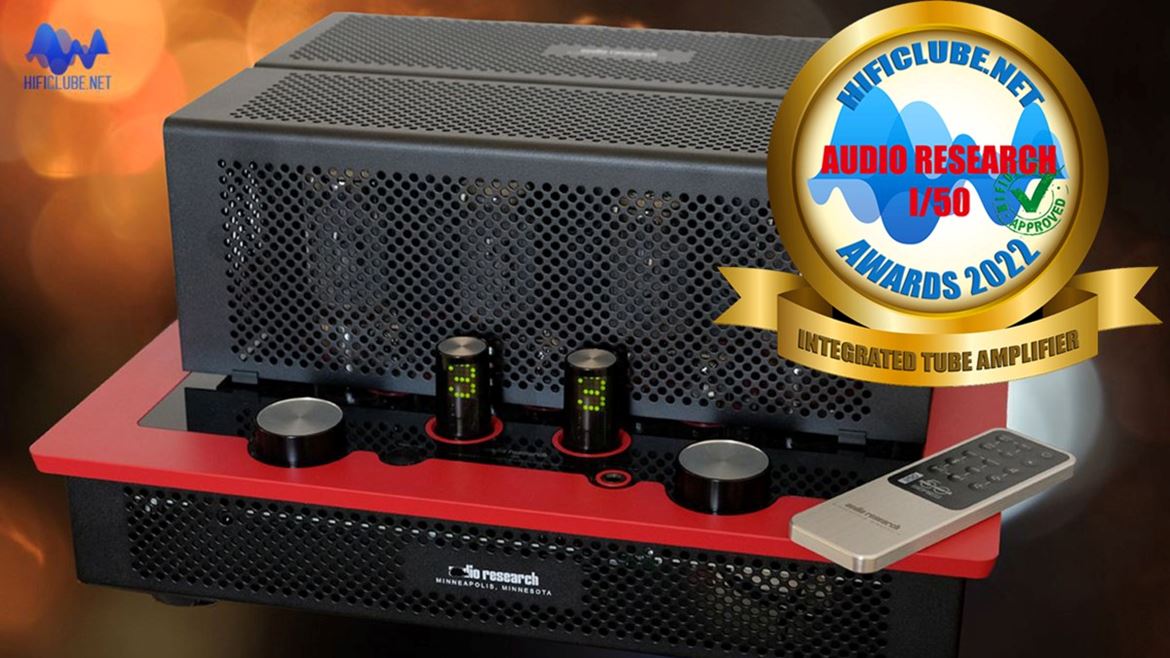 This ingenious solution fully supports the controversial argument I made in my Audio Research I50 review (click to read) that, just like cholesterol, there is good distortion and bad distortion, and that not everything that measures well sounds good and vice versa. This is also confirmed in an excellent text by Professor Bento Coelho, pHd in Acoustics, that you can also read here.
Ultimate Audio Sessions - Porto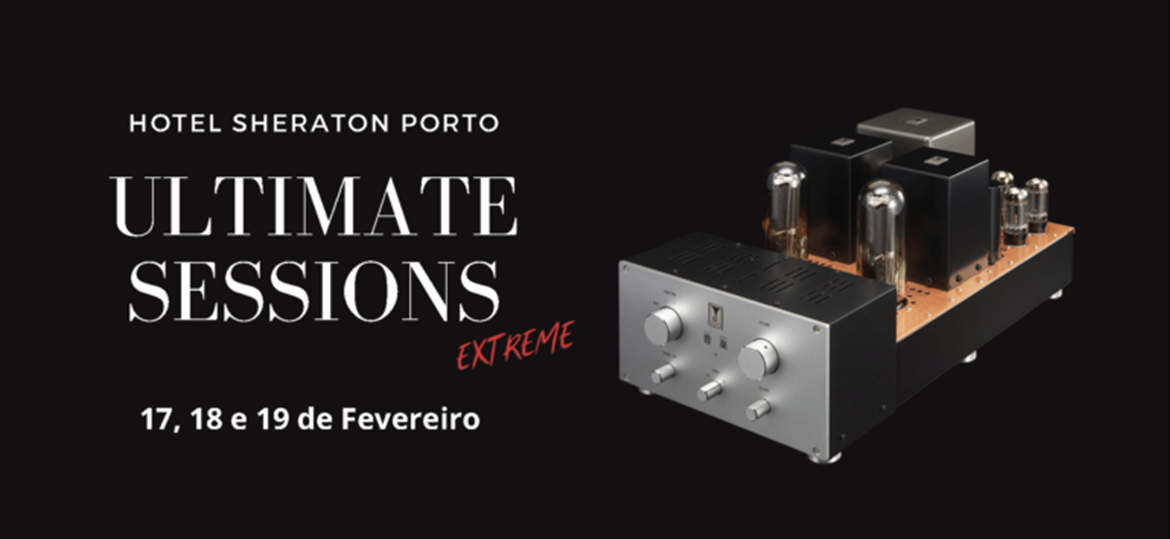 Tube amplifiers renowned for their musicality, such as the Kondo Ongaku that costs a fortune and will be demonstrated alongside Avantgarde speakers at the Ultimate Audio Sessions (Sheraton in Porto, 17-19 February), would never pass a SINAD test with flying colours.
However, SINAD makes no distinction between the second harmonic (which is perceived as pleasant by the human ear), and the third harmonic or higher odd-order distortions, which the human ear perceives as dissonant.
From a purely scientific perspective, the lower the distortion, the better the sound quality in principle. No wonder, that people who like tubes are often dismissed as deaf or lunatics for refusing to hear the scientific truth in front of their eyes, if not their ears. 
However, there are more things in heaven and earth than are dreamt of in science, as this is certainly not the view of producers and engineers who use BB tubes to add artificial 'tube' saturation and distortion to digital recordings to enhance the sound, and they work for many of the world's best-known record labels and artists.
You can read what they think about this in dozens of short reviews published on the BB Tubes website. But here are a few in the original, including the names of the artists they work for. Are they all deaf, gullible, or just plain wrong? Or, as Abraham Lincoln would say:
"You can fool some of the people all of the time, and all of the people some of the time, but you cannot fool all of the people all of the time."
Phil Greiss Producer, Songwriter, Musician, Mixer
J. Alvin, Jason Derulo, David Guetta, Nicki Minaj
"Unbelievable, it's that sound and these exact harmonics that you subconsciously have in mind when mentioning the term "tube," without knowing what it truly means."
Ken "Pooch" Van Druten Mixer, FOH Engineer
Linkin Park, Kiss, Justin Bieber, Jay-Z
"In this audio period of analogue/digital hybrids, Waves once again brings a plugin to market that has all the advantages of digital but creates all the ear-pleasing saturation of analog." 
Mick Gordon Composer/Producer
DOOM, Wolfenstein, Killer Instinct, Bring Me The Horizon
"For me, tubes are music. Little glass containers full of energy that get excited when you feed them a signal. Waves have created a plugin that models this exact life-like behaviour. It's not just distortion, it's dynamic. Constantly reacting to whatever you give it, just like real valves."
Tom Elmhirst Mixing Engineer
Adele, David Bowie, Amy Winehouse, Frank Ocean
"BB Tubes helps me glue together a variety of mix elements with its tube-like saturation. The simplicity of the controls don't do this plugin justice, there's more going on under the hood."
Neal H Pogue Producer, Mixing Engineer
Tyler The Creator, Doja Cat, Kaytranada, The Marias
"Honestly, I've never heard anything like this. It brings something different to the table which I can't even explain. The Beauty knob can make a sound bloom like a beautiful flower, and the Beast knob will bite you if you unleash it too much. It sounds amazing."
ADP Producer, Mix Engineer
Dua Lipa, Chris Brown, M.I.A.
"I've found my new go-to in my master bus chain! BB Tubes adds that analogue oomf you were missing, adding a little bit of Beauty and a little Beast goes a long way!"
Josh Wink Artist, Producer, DJ & Remixer
Sting, Depeche Mode, Moby, Radiohead
"My old setup had a signature sound colored by microphone preamps, a non-linear desk and sometimes analog tape. The Magma plugins really capture this warmth with harmonic saturation creating a big, crunchy, warm, processed, tube-driven sound."
Keith Jeffery Artist, Producer, Songwriter
Atlas Genius, Andrew McMahon in the Wilderness, Dreamers, Michelle Branch
"A great tool for warming up any tracks that came in a little too "clean." Extremely good for getting the right blend of even and odd harmonics on drums."
Rob Cohen Engineer, Vocal Producer, Mixer
Portugal,The Man, Clean Bandit, Beyoncé, Khalid
"This plugin may have just become my new go-to for instant analogue warmth and saturation. You can literally use it on anything from piano to bass and even vocals!"
Chuck Ainlay Producer / Engineer
Emmylou Harris, Taylor Swift, Mark Knopfler
"The Magma Tube plugins from Waves are exactly what I've been searching for. Plugins that can offer the subtle harmonics of a HiFi tube amp all the way to the serious crunch you might expect from tubes you see in SciFi films."
Watch the video below for a better understanding of how BB Tubes work.