JUST A GLIMPSE OF VENICE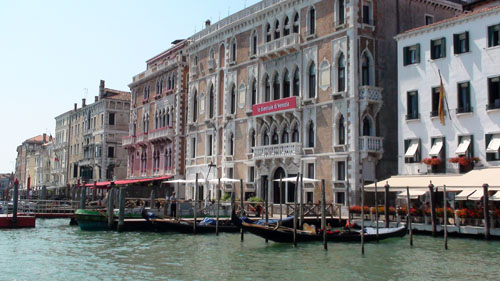 Today I thought it would be nice to give you a little insight of the general ambience in Venice and also a sight of the venue door, just to get you ready for the upcoming emotion.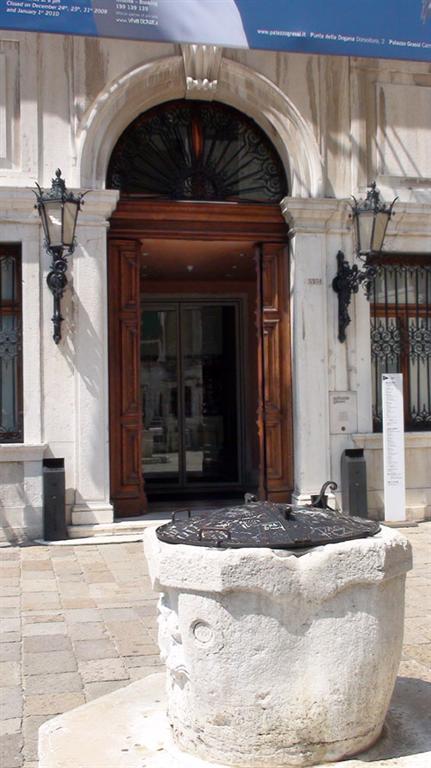 When I passed by Palazzo Grassi this morning, just strolling to enjoy the sun and the city, I was also fortunate enough to catch a glimpse of what might very well be the huge boxes that carried the new Sonus Faber speakers, while the crew was unloading them along with some electronics from Audio Research and Viola.    
The secret is (was) in the box  
And the boxes alone can give you a fair idea of the sheer size of the speakers. Sorry guys, I could have stayed longer, sneak in, take some paparazzi photos but that would have been rude, since I am a guest of Sonus Faber and I don't want to get ahead of the rest of the party.   Stay tuned to www.hificlube.net and find out all about the new Sonus Faber flagship loudspeaker.    
Sonus Faber Fenice - This was the world's first published photo (taken by cellphone!) of the new Sonus Faber Fenice. Courtesy of JVH.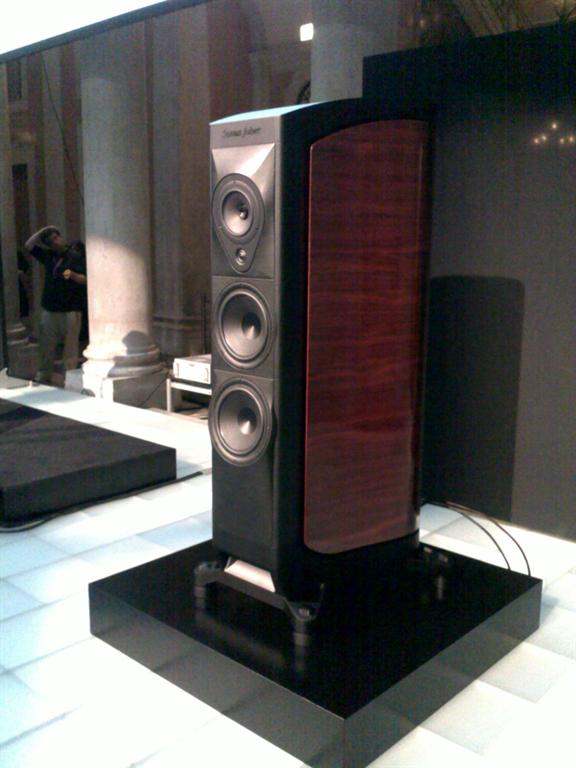 Sonus Faber Fenice World Premiere presentation in Venice.
Sonus Faber World Premiere Audition in Venice