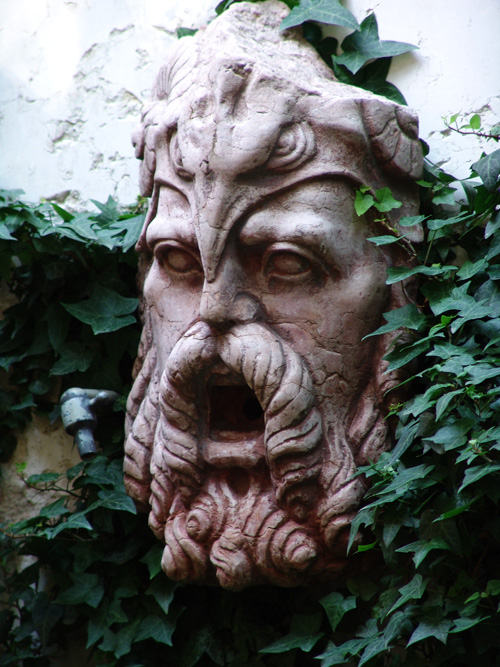 I must confess I have attended more presentations, seminars and press conferences than I can remember. But Sonus Faber Fenice, "The Phoenix", world premiere in Venice was the most memorable so far. Jaw dropping, if I may so blatantly express myself.
Italians do know how to put history and culture to good use. And art and science for that matter, considering their latest achievement. Of course the location is important, Venice is unique, and the choice of hotels, food, wines and service was impeccable.
But nothing was left at random by Sonus Faber, and more importantly we were treated like long term friends by Mauro and Signora Grange, Giovanni and Signora Menato, Paolo, Simone, Fillipo, Sorana and all the SF team.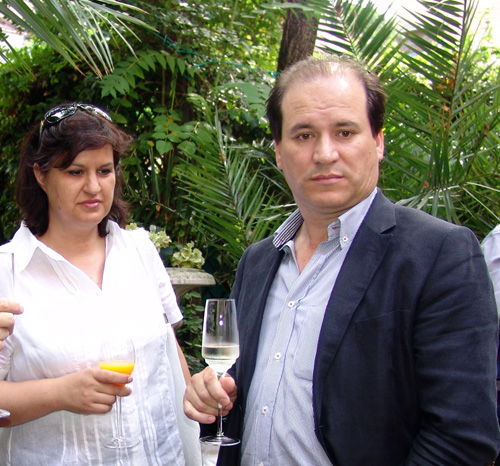 Manuel Dias and Conceição Ferreira, from Imacústica, Sonus Faber distributor in Portugal

And I am sure I can speak not only for myself and my wife but also Manuel Dias and Conceição Ferreira, the Portuguese distributors, who travelled with us, and were also encantados with the reception and kind hospitality of Sonus Faber.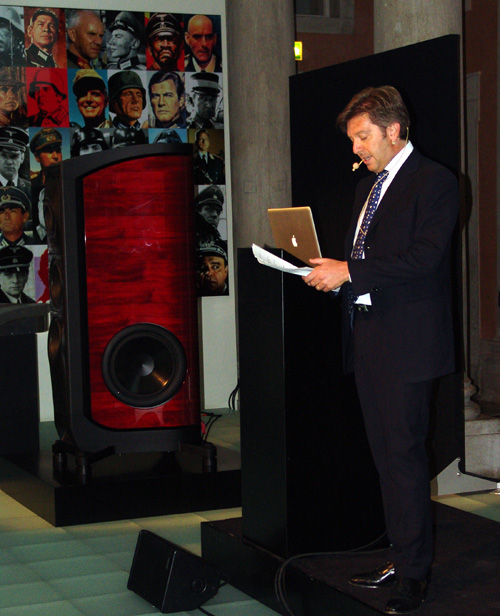 Signor Mauro Grange speaking at Palazzo Grassi  

In the end it's the human factor, and all the genuine emotions that come with it, that counts the most - in life as well as in music. Or as Mauro Grange put it in the video presentation speech at Palazzo Grassi (next chronicle): The human resources are vital in Sonus Faber. The women and men are the true secret of this company.


The cocktail party at the Metropole Palace (HD-Video)

Note: if you have difficulty watching switch to HD_Off)   At the cocktail party in the gardens of the famous Metropole Palace, a happy crowd of guests from all over the world talked and laughed and sheered, and most probably did business too (fortunately the loud background music on the video helps to keep conversations confidential...).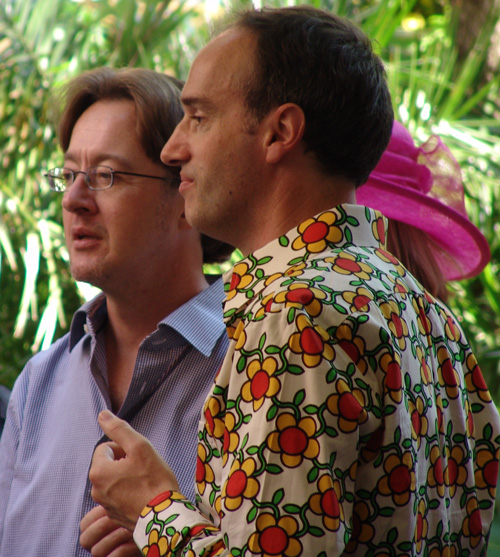 Two well known british audio journalists: Jason Kennedy and David Price

On such occasions the English language is a blessing and helps us to realize how much all audiophiles share the same love for music. And, no matter where they live, the never ending quest for the Graal of sound reproduction is a lifetime commitment.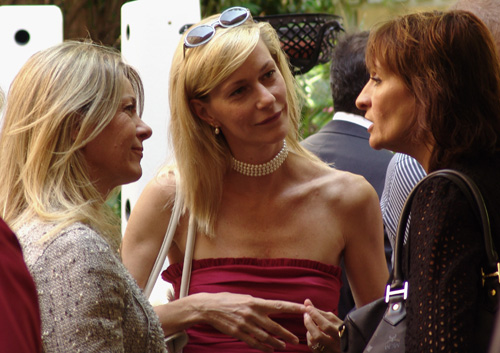 Signora Grange, Signora Menato and Signora Dominique Chenet
 
Sometimes I almost had the feeling I was at a wedding. There were enough fashionable ladies present to contradict the idea that hifi is exclusively male territory.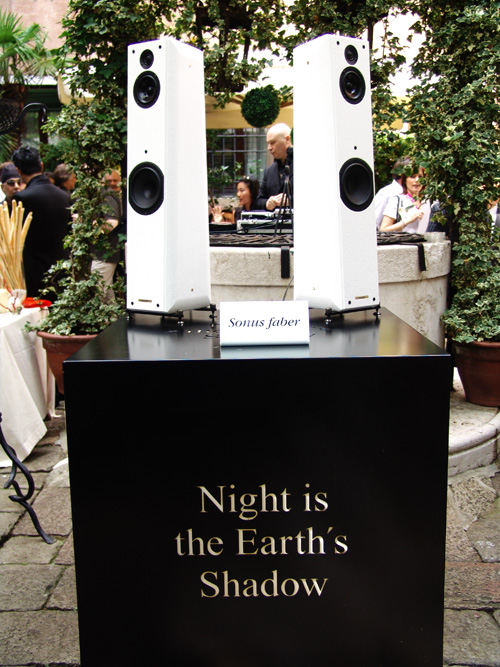 And even the Toy Tower loudspeakers were together at the altar dressed in white leather. Was the disc-jockey really a priest? Vivaldi was…     Auguri, Mauro! I wish you a long and happy marriage with Sonus Faber, now that you have joined the united nations of distribution. Concerning journalists and reviewers like myself just keep making new products that are a true homage to the brand heritage and all will be well.
Ricardo's natural environment: surrounded by friends of different nations, cultures and native languages.

Allow me a special reference to the best of friends: Ricardo Franassovici, who introduced me to Sonus Faber longer ago than I dare to remember. His ecumenical approach to the world of hifi, respecting different cultures, speaking several languages and being happy just by making other people feel happy, made him not only the most famous highend distributor on earth, but also the most universal man I know, while being more passionately Portuguese than I am myself. And that is saying a lot about someone who is French of Romanian origin, lives in England and speaks Italian...