I got back from Munich a few weeks ago, where Devialet introduced (allegedly for the first time in the world) their new technology SAM, Speaker Active Matching. And I say allegedly because SAM was developed in close cooperation with Atohm, also a French company, and I could swear they were using SAM secretly at the Salon Hifi 2013, in Paris, where I made the digital live recording below:
SALON HIFI 2013 - PARIS - Atohm GT 1.0 coped well with the Banditti-Gallop Strauss polka and survived the shooting with the help of a Devialet amplifier. Sound was recorded live on location as it sounded in the room through the audio system.
The little Atohm GT 1.0 sounded better than any other Devialet driven combination at the show, particularly where it concerns bass extension, considering its Lilliputian size.
There and then, I suddenly wondered why and how it was possible such joie de vivre and aplomb from a tiny box with a modest internal volume. And in case you also wonder, yes I checked: it was the GT 1.0 playing, not the larger model.
Devialet will probably deny any pre-marital relationship, as Atohm loudspeakers and Devialet amplifiers have always sounded just fine together even before SAM's existence. Believe it or not the fact is the GT 1.0 is now part of the Ensemble package as presented at the premiere in Munich by Devialet…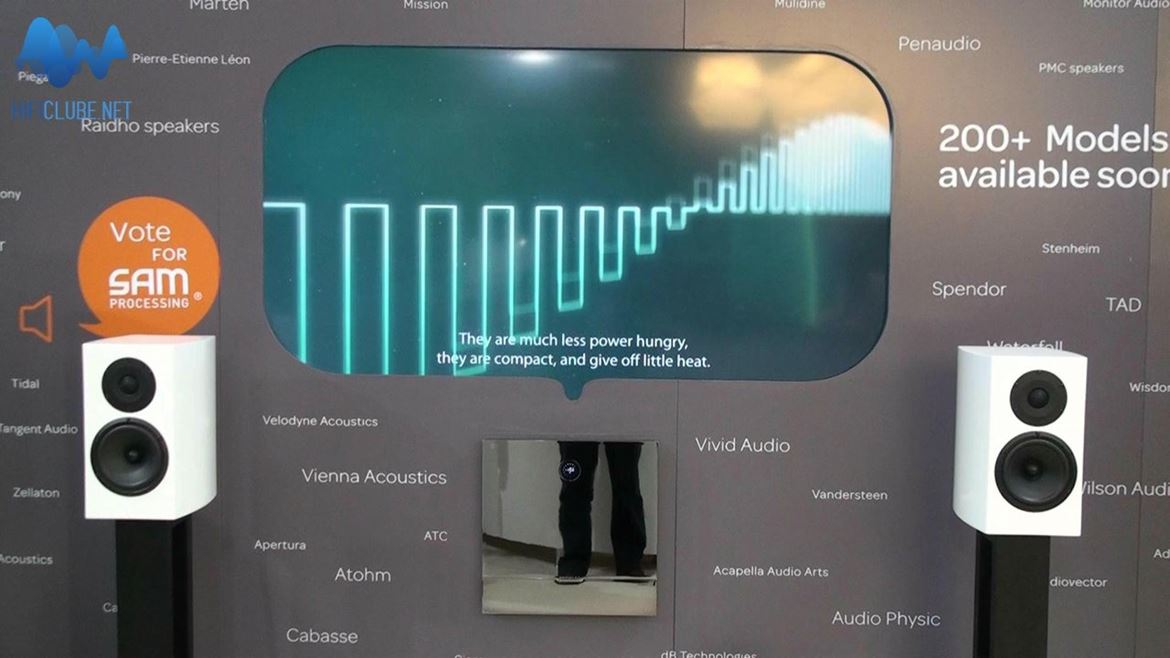 Who is SAM anyway? you may ask. You can read the white paper pdf (click and open the top right window) or watch the video below:
So now that you know all about SAM, you may however still need to ask: OK, but does it work as advertised?
I attended a few audition sessions at Devialet in Munich, and the one with B&W802 is featured below. After the video presentation introduction, they were even so gracious (thanks, Muriel) as to play, expressly for me and my wife, fado (a Portuguese traditional song akin to blues: the same mal de vivre with a different rhythm) sung by Mariza (buy her CD Transparente and you'll be amazed at the artistry, incredible voice and pathos).
But I couldn't tell for sure what SAM was doing to Mariza behind the curtain (pun intended). Would Mariza sound the same without SAM? I wondered. Oops, there was no time for an A/B comparative test!...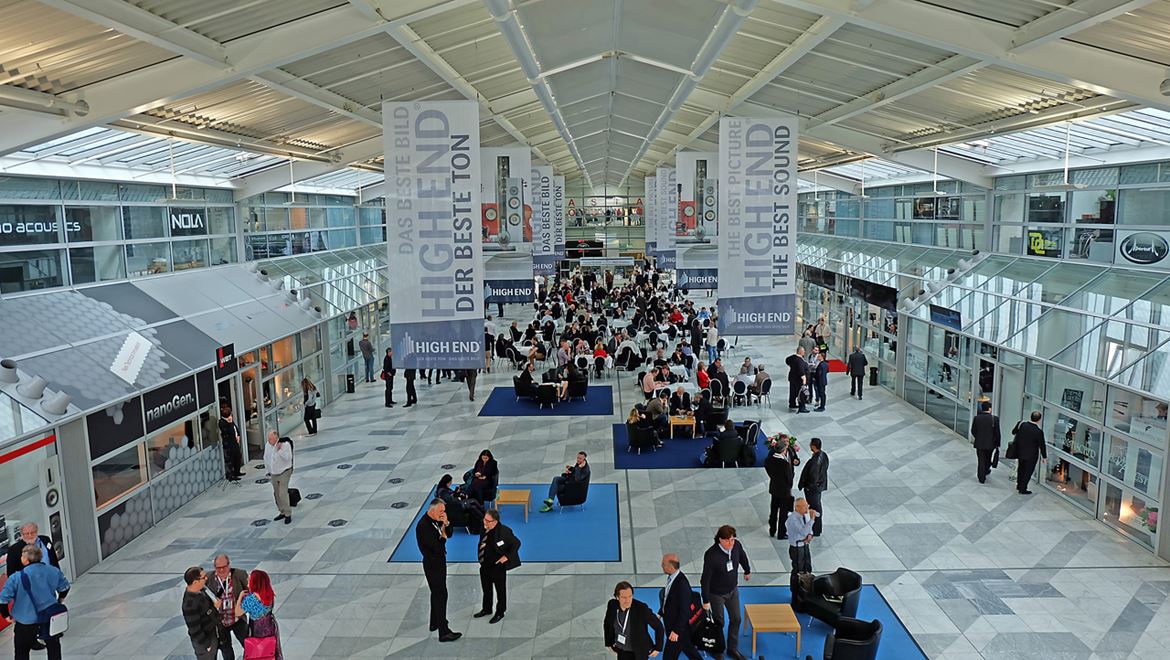 High End is the best and largest hifi show in Europe with hundreds of rooms and brands to cover (you can follow the full report here) so I had no time to loiter with intent, and had to move along. Nevertheless, I still had time to award SAM the High End 2014 Best Of Innovation.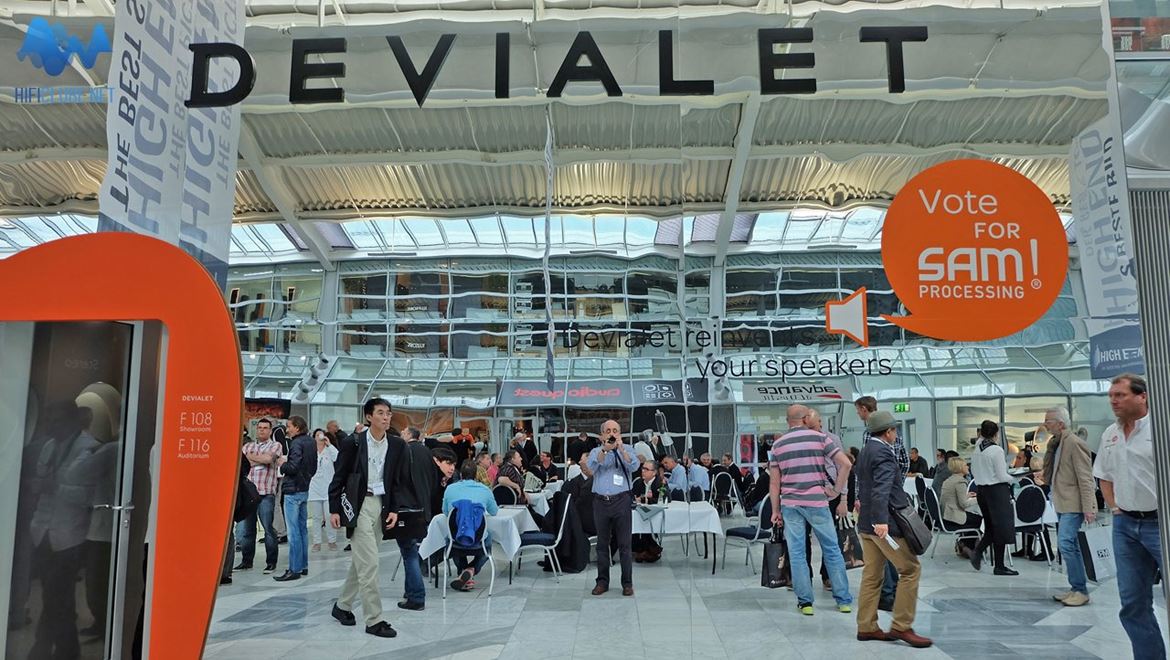 Devialet exhibition presentation and display was also one of the best at the High End 2014 (only second to McIntosh 50's décor) with a spectacular façade that reflected the financial health (shall I say wealth?) of this new shiny French company (pun intended, again), which formerly had announced a mysterious address at Place Vendôme, famous for its jewelry shops, that somehow I never managed to find whenever I visited Paris.
Now "Vendôme" finally makes sense to me, considering there must be a lot of investment involved in this project: shine on you Devialet diamond…
Wish you were here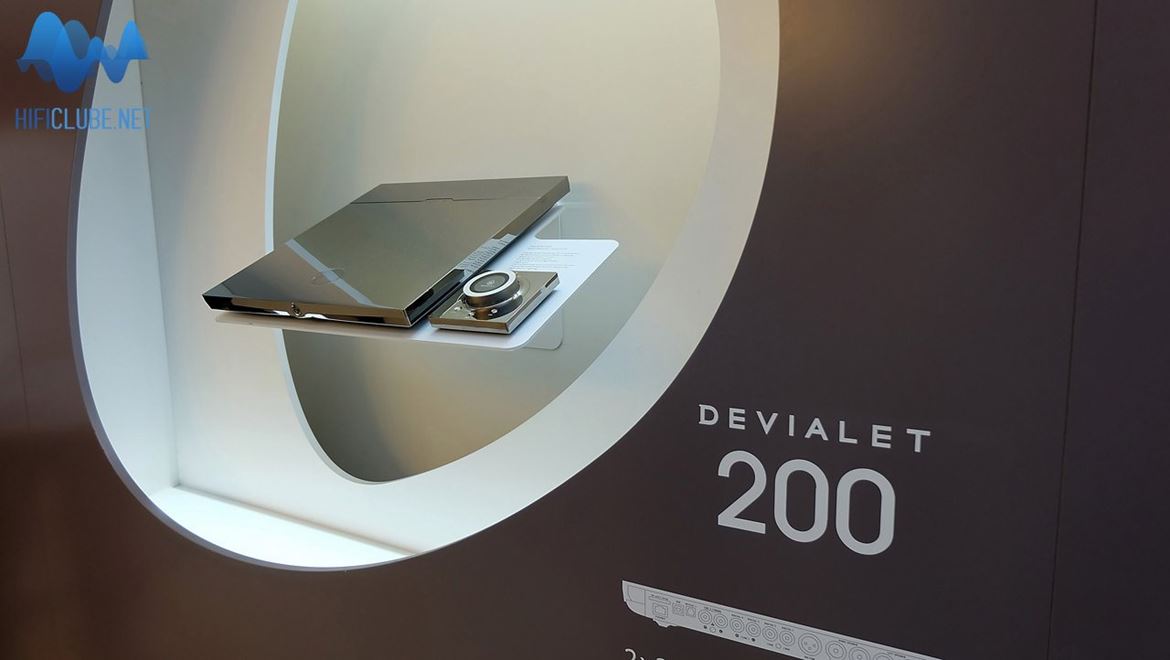 For anyone who has seen John Atkinson and Paul Miller's lab measurements or read the opinions of critics from all over the world published in the Devialet Review Booklet (regrettably my own D Premier review is not included but you can still access it here if you can read Portuguese) there could be only one logical conclusion: ADH amplification technology is perfection itself.
The million dollar question however is: how can you improve upon perfection? By definition, you can't. Yes, you can, Devialet claims: with SAM! Cela découle (meaning 'it follows' in French) that SAM revolutionary technology sounds (pun intended, once again) like a contradiction and might even lead one to think maliciously that on its own ADH was not so perfect after all…
In my review I had even conceded that for a "first attempt" (as the surname Premier implies) "D" was very good indeed, but still there was some room for improvement, since it switched off when it got too hot, and was sensitive to loudspeaker loads, cables and transports contrary to Devialet's technical parlance. And, of course, it had no USB input.
Time proved me right. The latest Devialet series is much better than the "perfect" Premier ever was, all the critic's accolades notwithstanding.
A Portuguese poet once wrote that whenever a man dreams the world bounces and moves like a multicolored ball in the hands of a child.
What's next, kids? A room correction software and a personalized auditory correction for which you just have to send your latest audiometric data sheet to Devialet?...
This way you could configure not only your loudspeakers and your room but also your ears, all on a single chip! Now, that would be something, really! I was informed that forty out of the seventy Devialet employees are technical engineers, so guys here you have some pro bono food for thought.
Flying back to Lisbon
(Where we will always have Paris).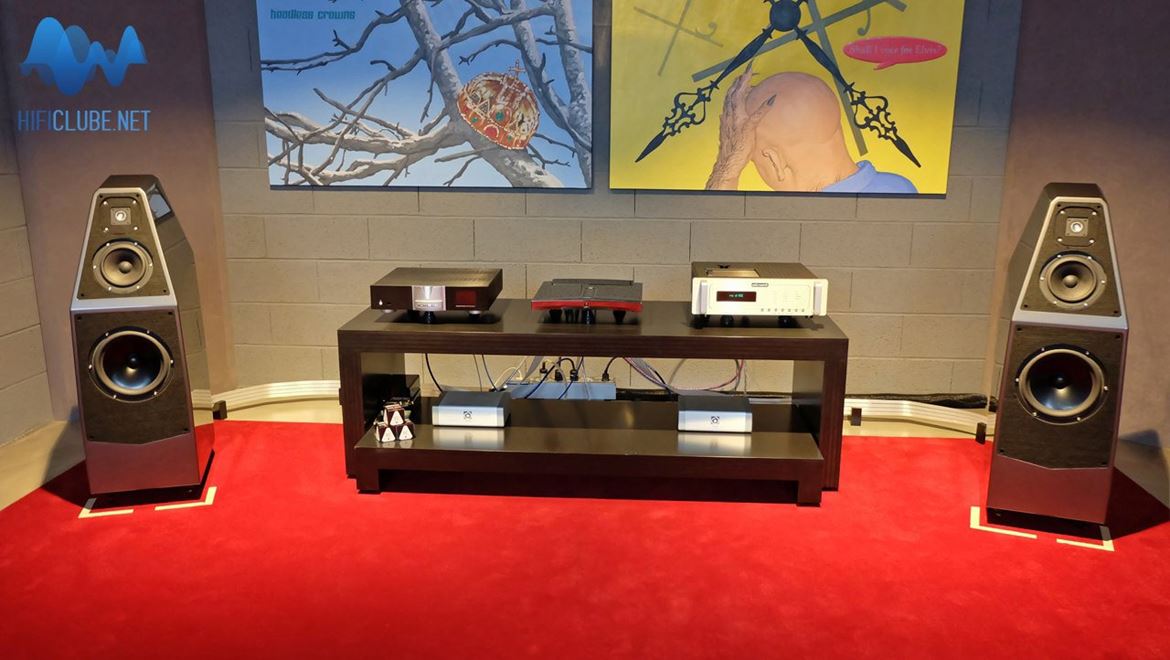 No sooner had I arrived than I was invited by my good friend Manuel Dias of Imacustica (distributor of Devialet in Portugal) to listen to SAM at my own leisure in two different rooms featuring a Devialet 250 driving a pair of Wilson Audio Sophia 3 and a Devialet 120 driving a pair of Sonus Faber Venere 2.5, both configured respectively to the loudspeakers they were happily married to.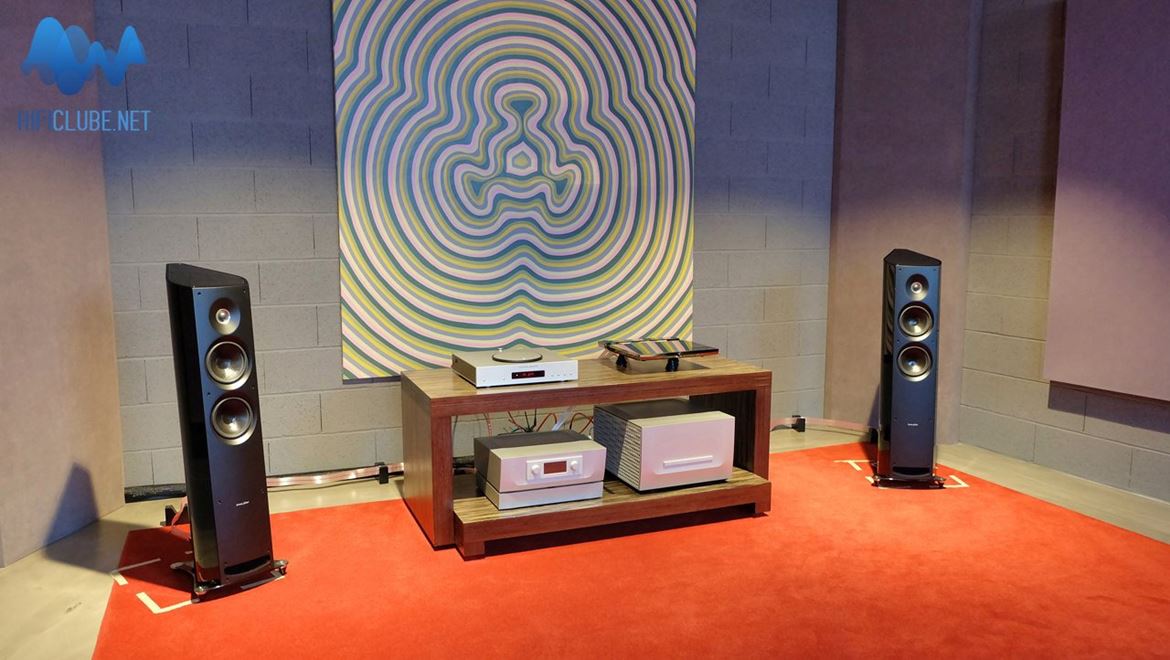 C'est incroyable, it works!
The difference is obvious and not at all subtle. If you own a Devialet amplifier you really must visit their site and vote for your speakers, since they will make them SAM-ready when they receive just 100 votes.
And what difference is that, if any?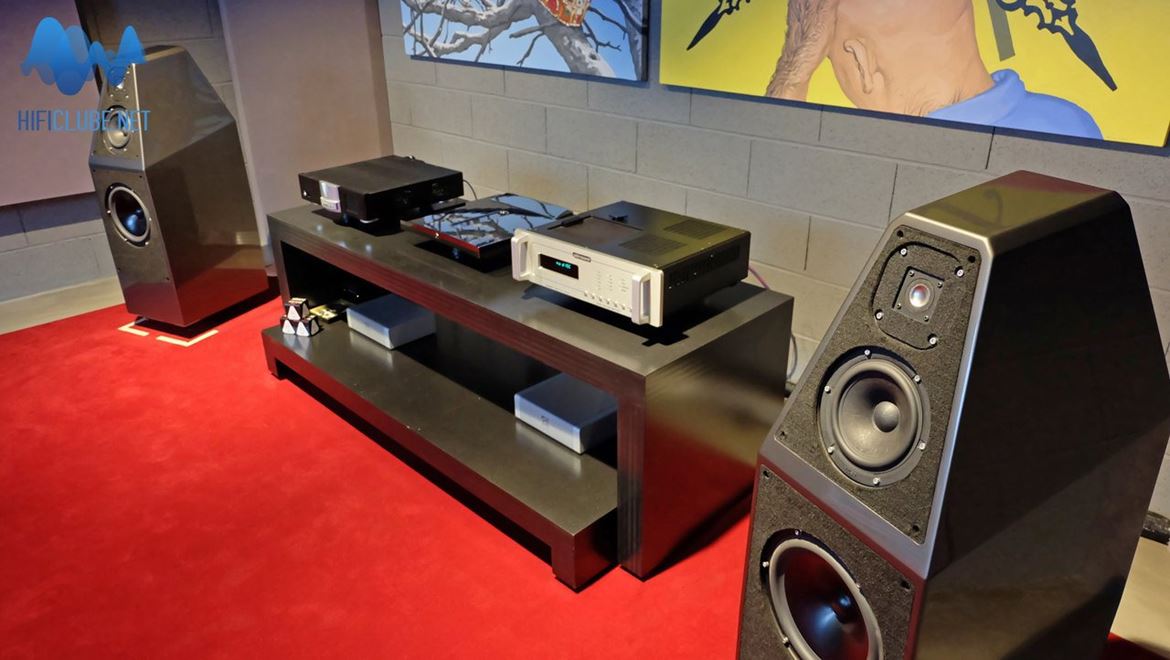 The soundstage opens up and explodes in all three dimensions: width, height and length (read depth). Voices sound more natural, instruments have that captivating real textured timbral quality audiophiles cherish so much.
And yet, everything seems to be better integrated in the ongoing musical process: sibilants and fricatives are now intrinsic to the words they belong to and are not phonetically autonomous entities as before; musicians play with and not against one another.
Some people might inadvertently miss the ante SAM false sense of clarity due to an emphasis in the presence zone. Apparently, the factory configuration seems to favor the midrange, which by the way also exposes the upper midrange sibilance, only because it lacks the foundation granted by SAM's bass boost (the magnitude of the difference depending on the loudspeaker type, of course).
However, I would rather attribute it to the less accurate time domain characteristics of the factory configuration. That's where SAM comes to the rescue too. And that is particularly notable in the reproduction of the human voice to which our ears are most sensitive.
I regret having to add that rhythm and pace was not the forte of D-Premier compared to more conventional amplification technologies. With SAM it got way better in the right direction.
SAM plays and sings better. Period.
It is an acoustical sensation very similar to the one you feel when you fine tune your system to achieve absolute phase and perfect time alignment, ergo better focus and definition too. As declared by Devialet in the white paper, SAM is a qualitative asset not quantitative. Is it now?
The biggest difference is in the bass. It seems to go one full octave lower while still sounding more articulate and informative. And it also sounds louder. SAM applies (measurable) bass boost which is very audible, and thus the main culprit for the immediate listener reaction in any A/B comparative test.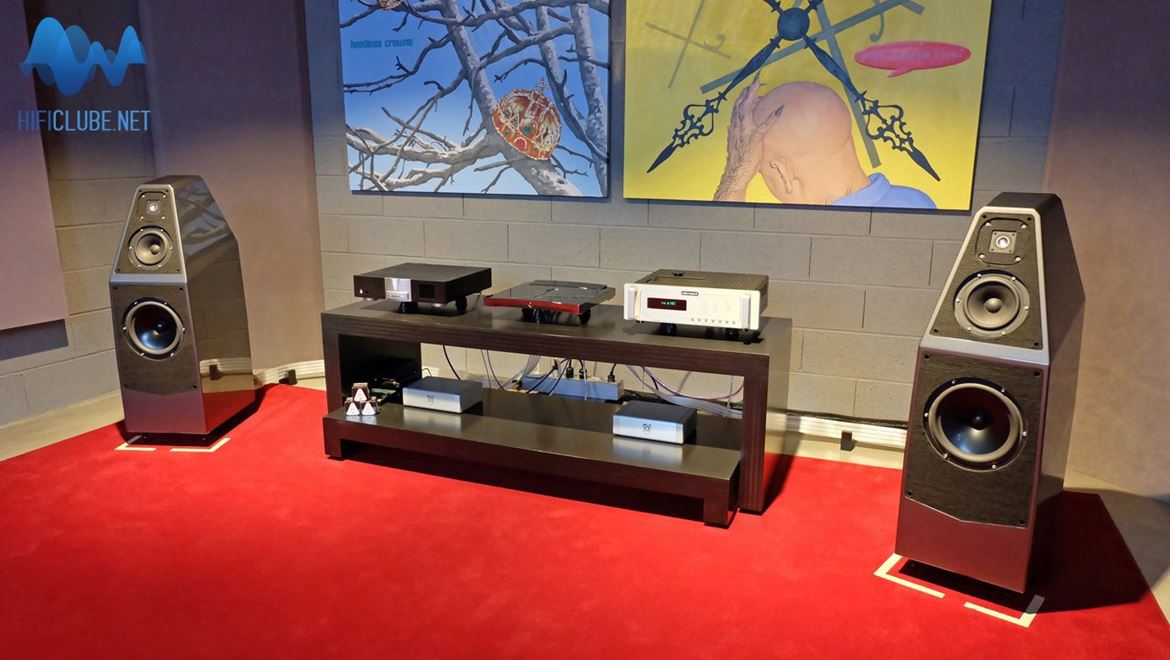 My measurements in the Sophia room show a 7dB increase in level at 25Hz (!), followed by a gentle slope: +5dB at 40Hz , +3dB at 50Hz and +1dB in a plateau from 100Hz to 150Hz relative to the factory configuration. All the audition rooms at Imacustica are acoustically treated but still I admit the room may have contributed to these results.
From 150Hz up to 20kHz the frequency response stabilizes across the audio spectrum with SAM showing negligible variations relative to the factory configuration.
Other than that, I could not measure anything concurrent with the improvement I also heard in the midrange, although I admit I did not use any fancy measuring equipment in situ and relied later at home only on the live recordings I had made.
So I just measured (graphics not shown) what you will also be able to hear for yourself: the sound of the binomial system/room while playing a musical track excerpt at the same level with and without SAM in the circuit.
No wonder SAM was much more effective with Sophia, which has better low frequency extension, than with Venere 2.5, although it was also felt as a welcome improvement with both loudspeakers.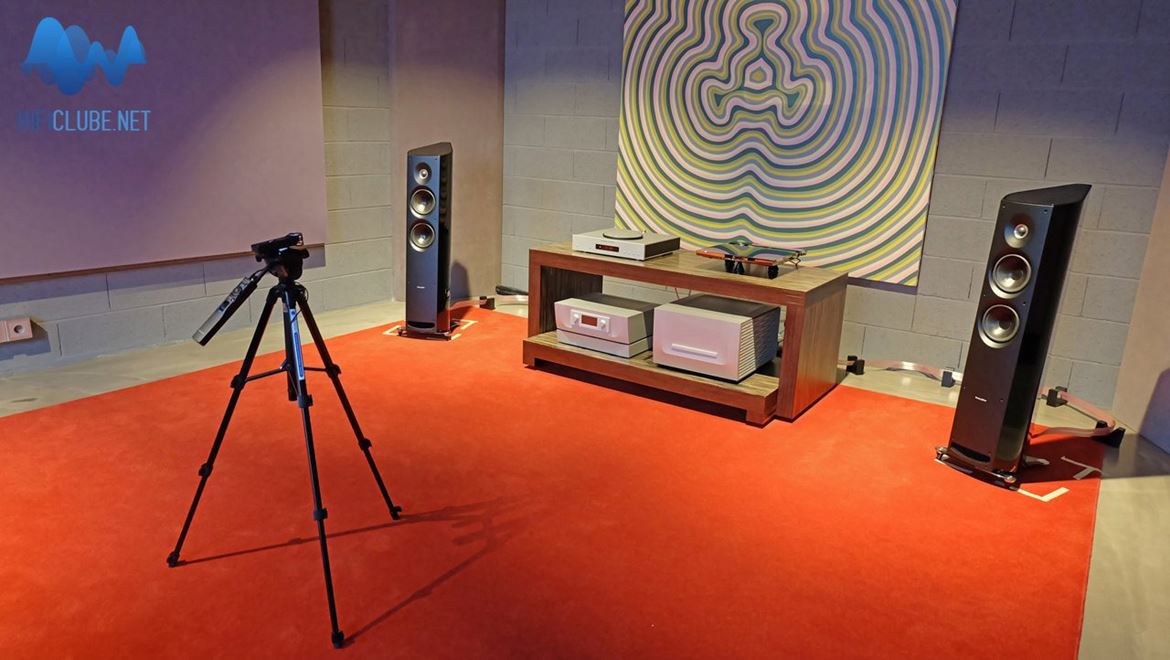 Each two takes of the same track excerpt on CD (Wonderful World by Friend'N Fellow) were recorded live to 96/24 digital at the same level first in the Sophia/Devialet 250 room and next the Venere 2.5/Devialet 120 room, and later illustrated with the same edited video images (recorded separately not simultaneously to guarantee that the microphone was not moved between takes).
In both cases you will hear first the SAM configuration followed by the factory configuration. Always keep in mind though that what you are listening to online are 48/16 versions of the original 96/24 digital live-in-room recordings (used for the measurements) which, hélas, were further compressed by the unavoidable lossy (and lousy) MP3 You Tube codec.
So while this is not intended in any way to be presented as a scientific experiment, it is still a miracle that you can clearly hear the difference between each set of two takes of Wonderful World by Friend'N Fellow (sound recording administered by The Orchard Music) both with Sophia 3 and Venere 2.5.
That all Devialet owners can have SAM for free is a...bonus. Salut Devialet, mes hommages affectueux.
Play it again, SAM!
Note: to preserve dynamics and avoid overload (digital overload sounds nasty) I opted for a safe low input recording level. For better results, use a good headphone amplifier.