McIntosh Announces Two New Products at HIGH END 2017
New Integrated Amplifier and SACD/CD Player
Binghamton, NY – May 18, 2017 – McIntosh, the global leader in prestigious home entertainment and ultimate-quality audio for over 65 years, is proud to announce two new products at this year's HIGH END Show in Munich: the MA8900 Integrated Amplifier and the MCD350 SACD/CD Player. Each product combines the best-in-class audio performance of the legendary McIntosh Reference System with the latest in technological development.
MA8900 Integrated Amplifier
x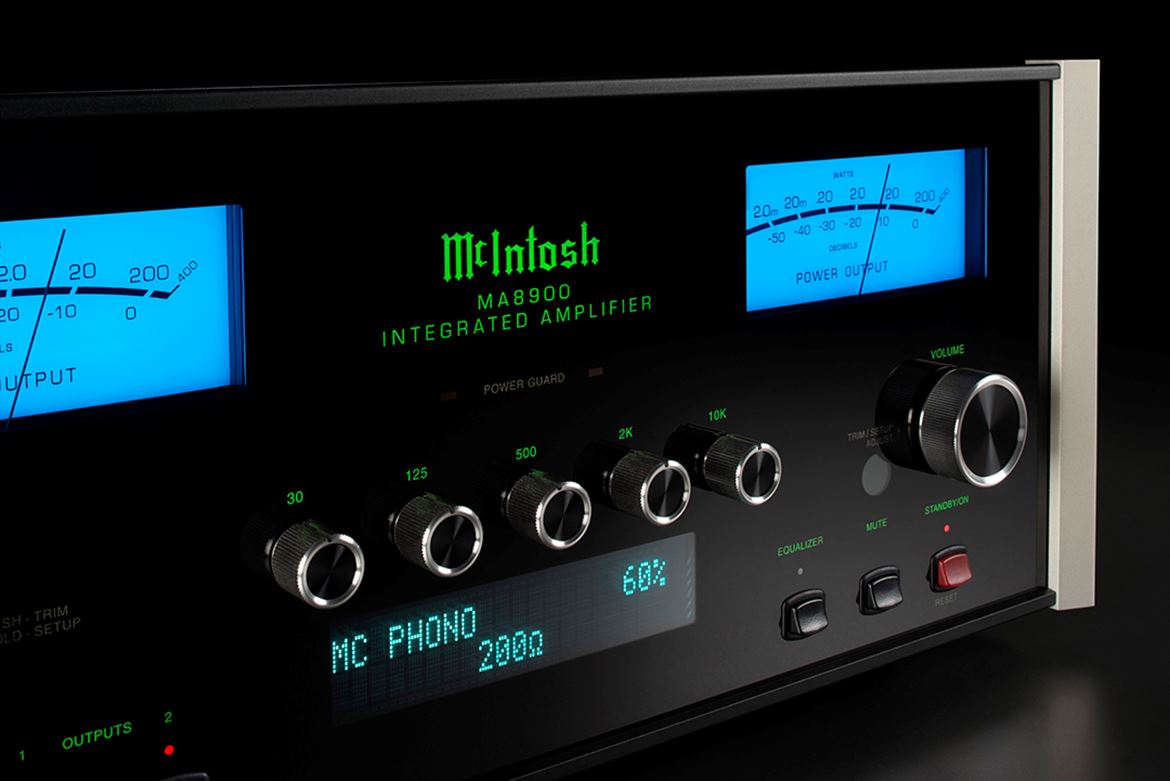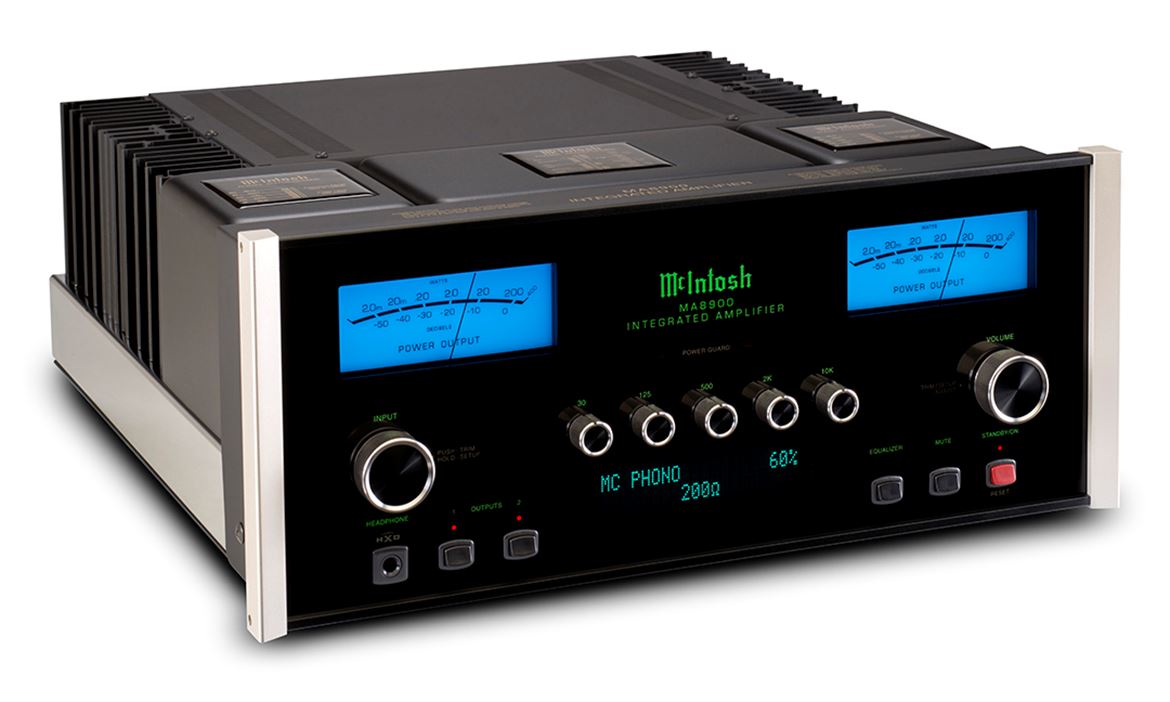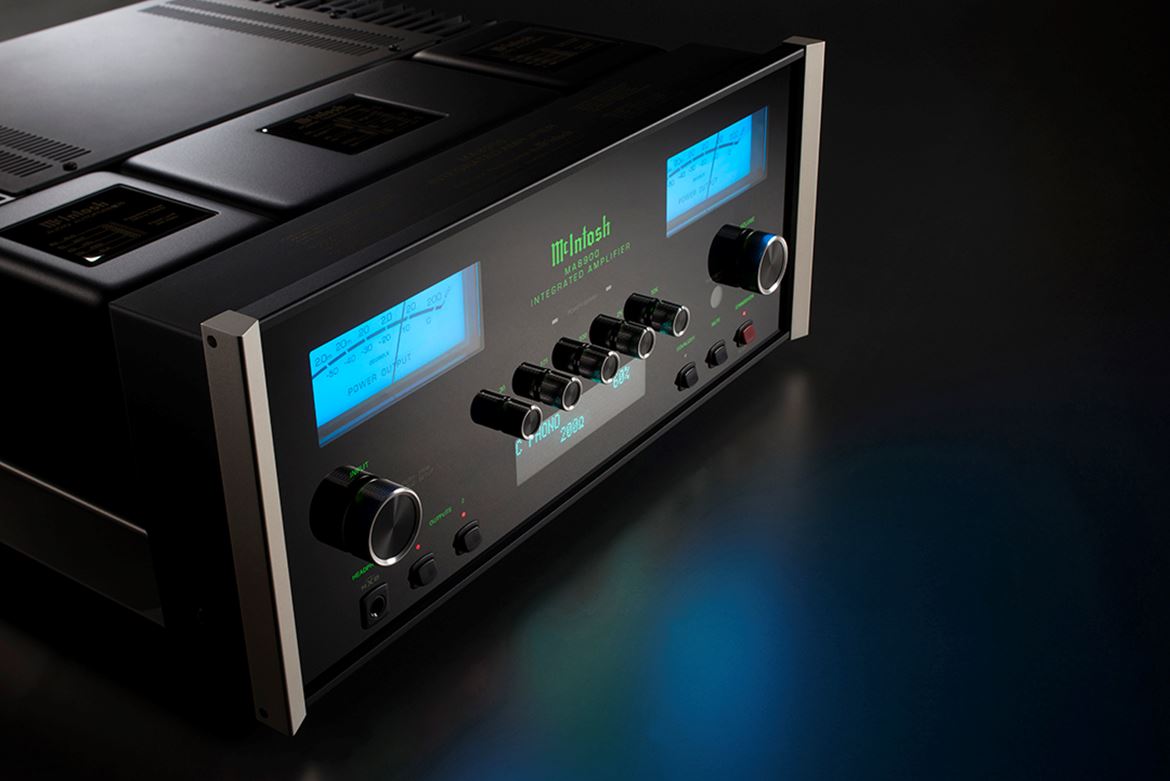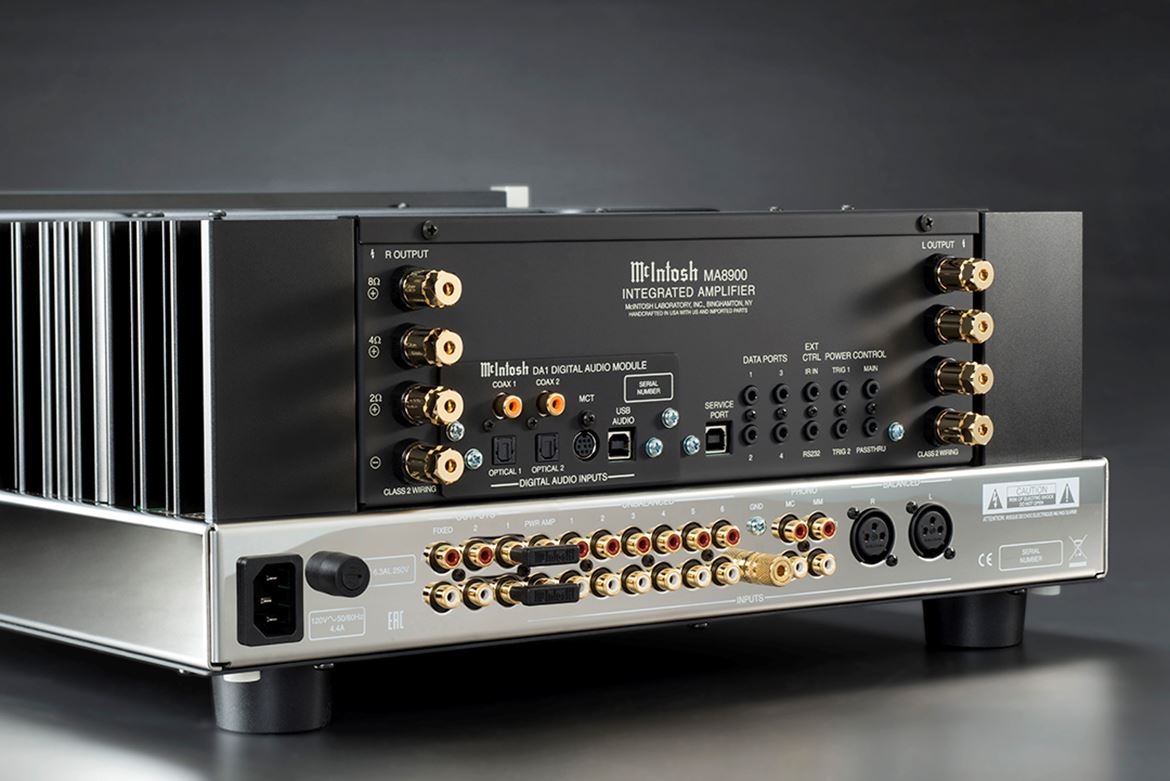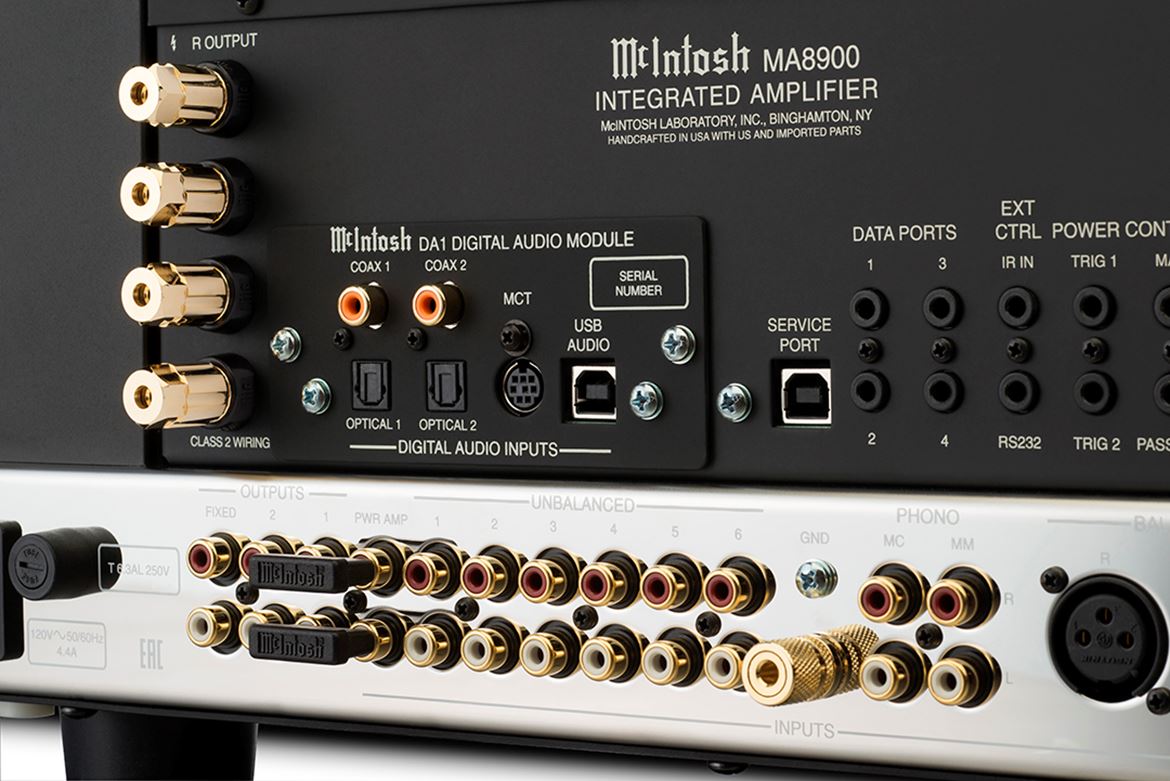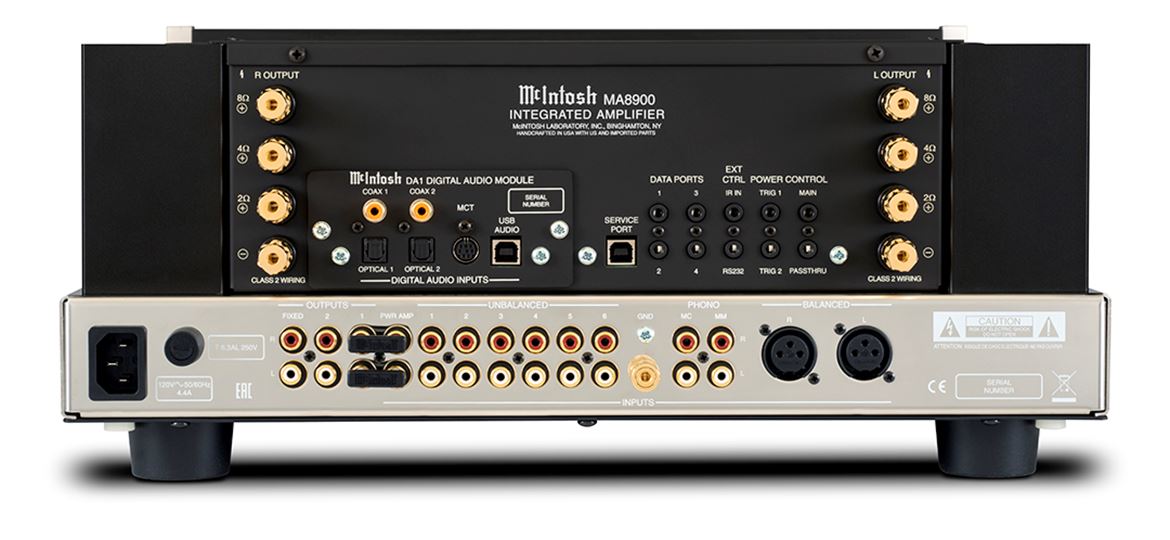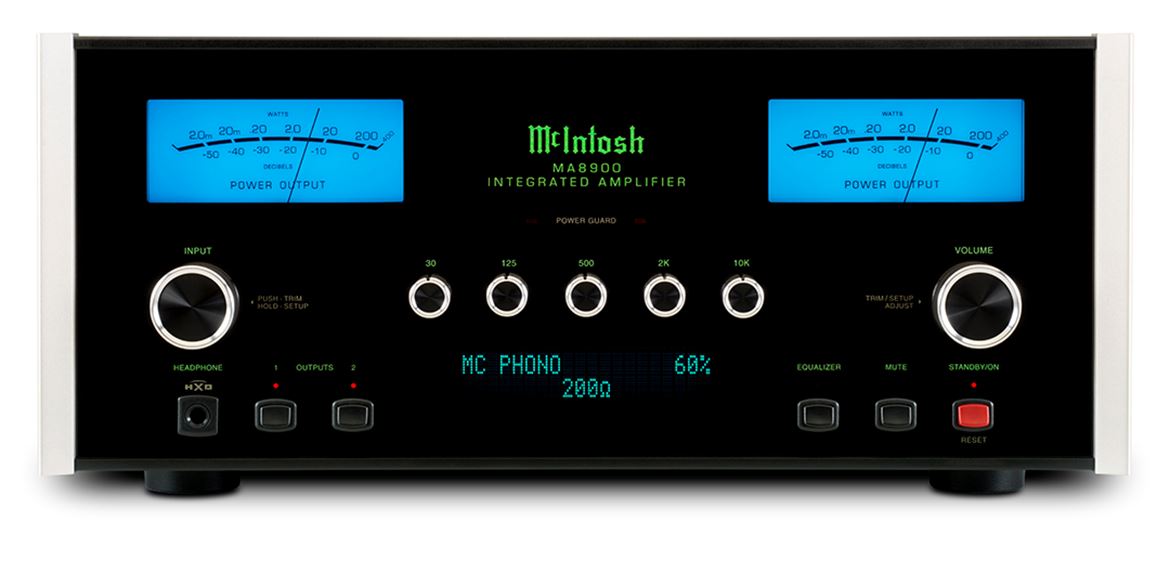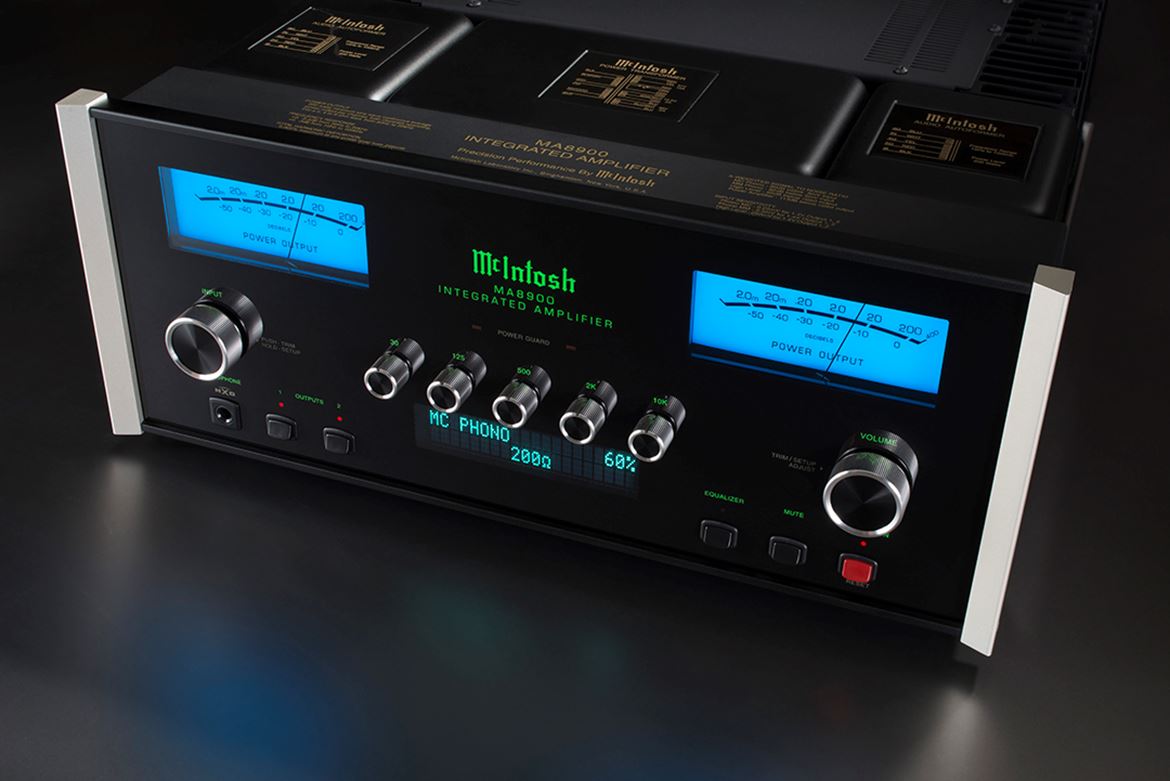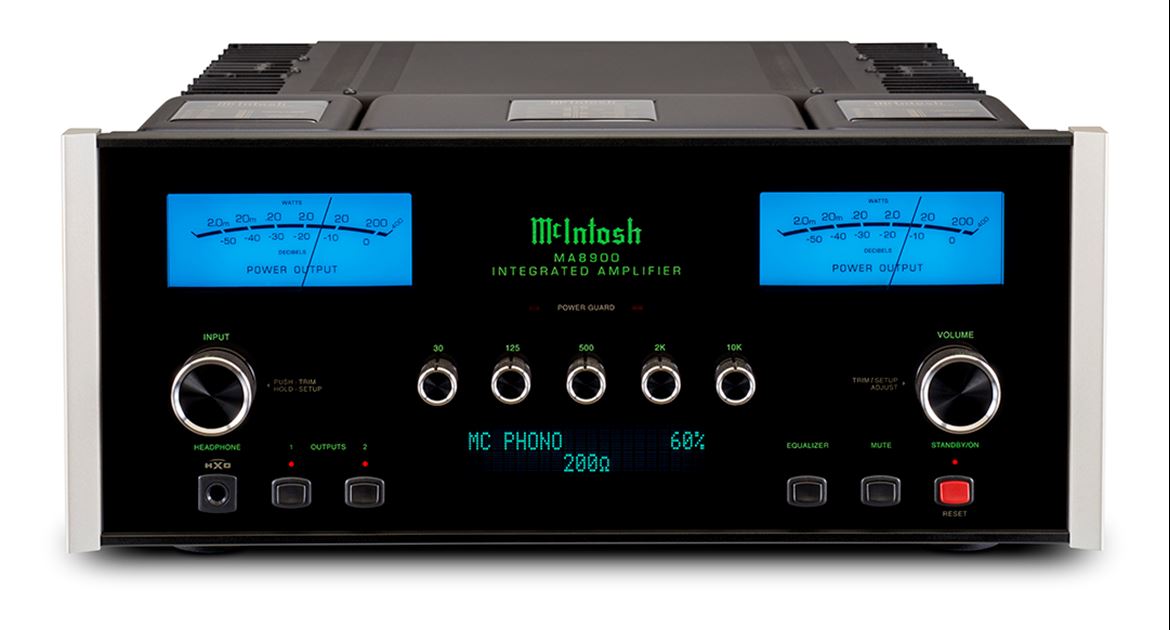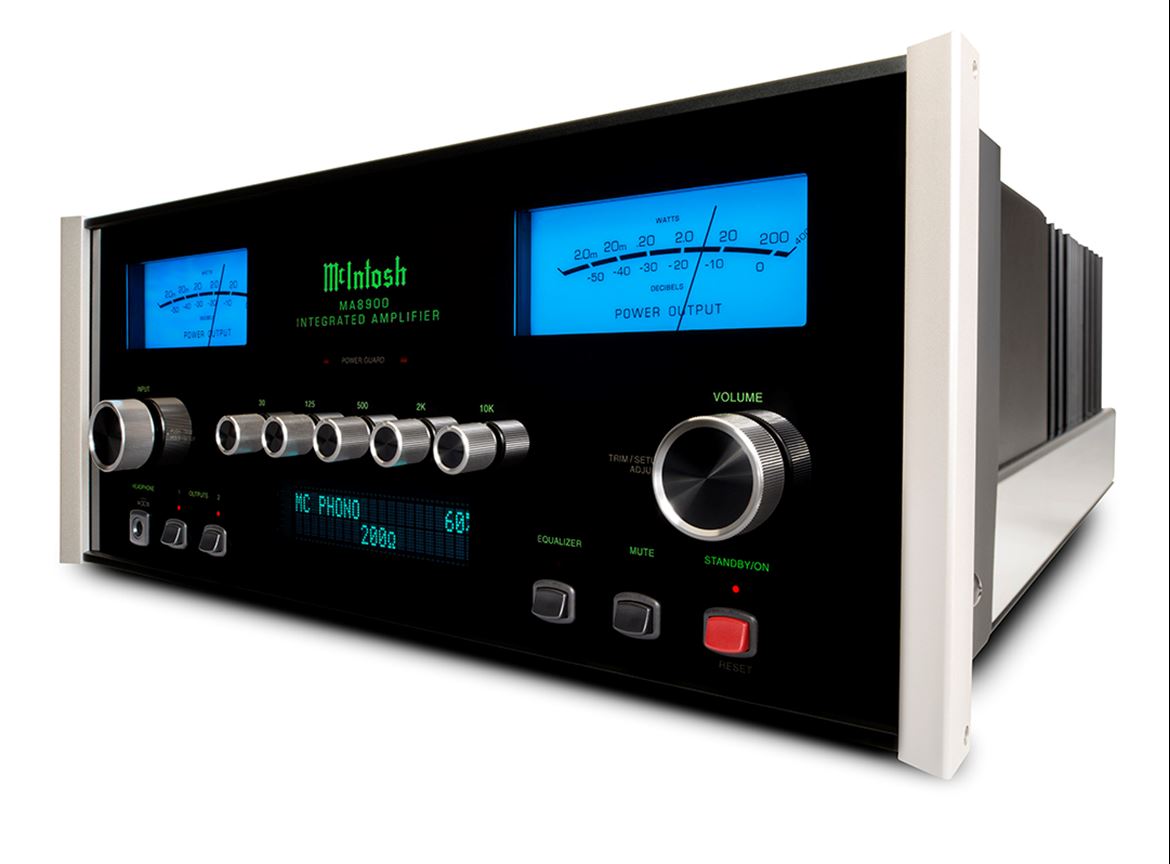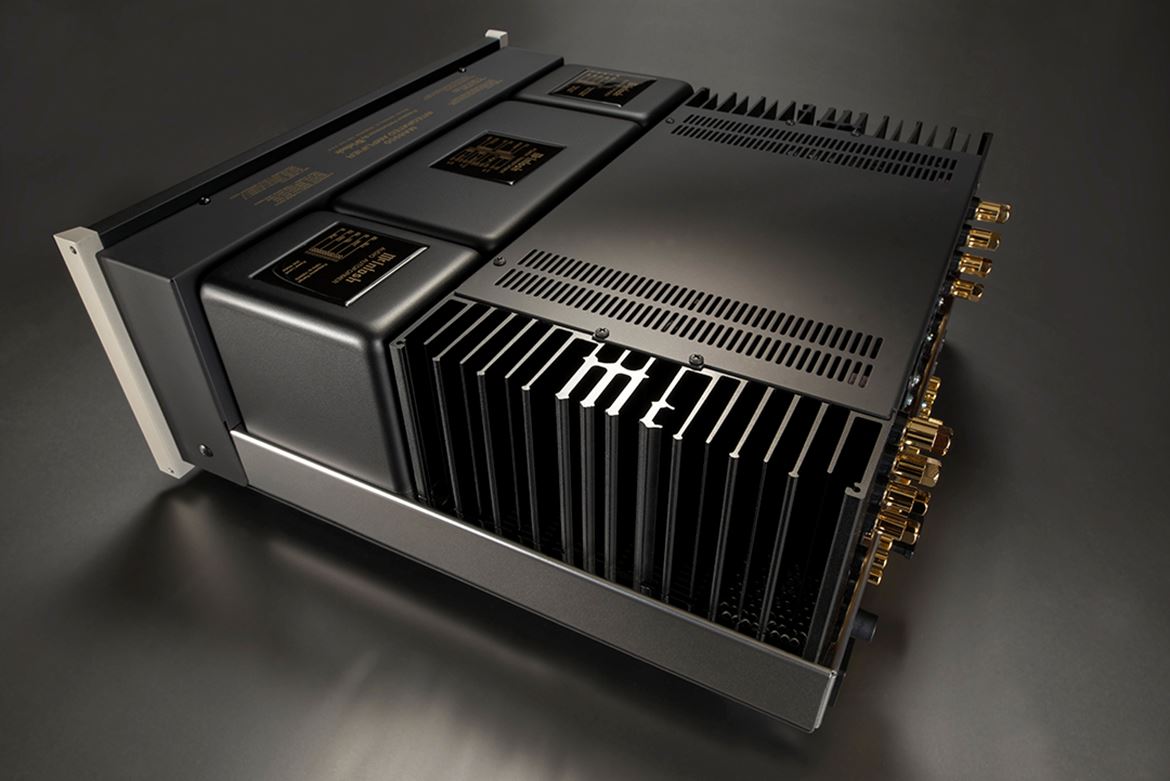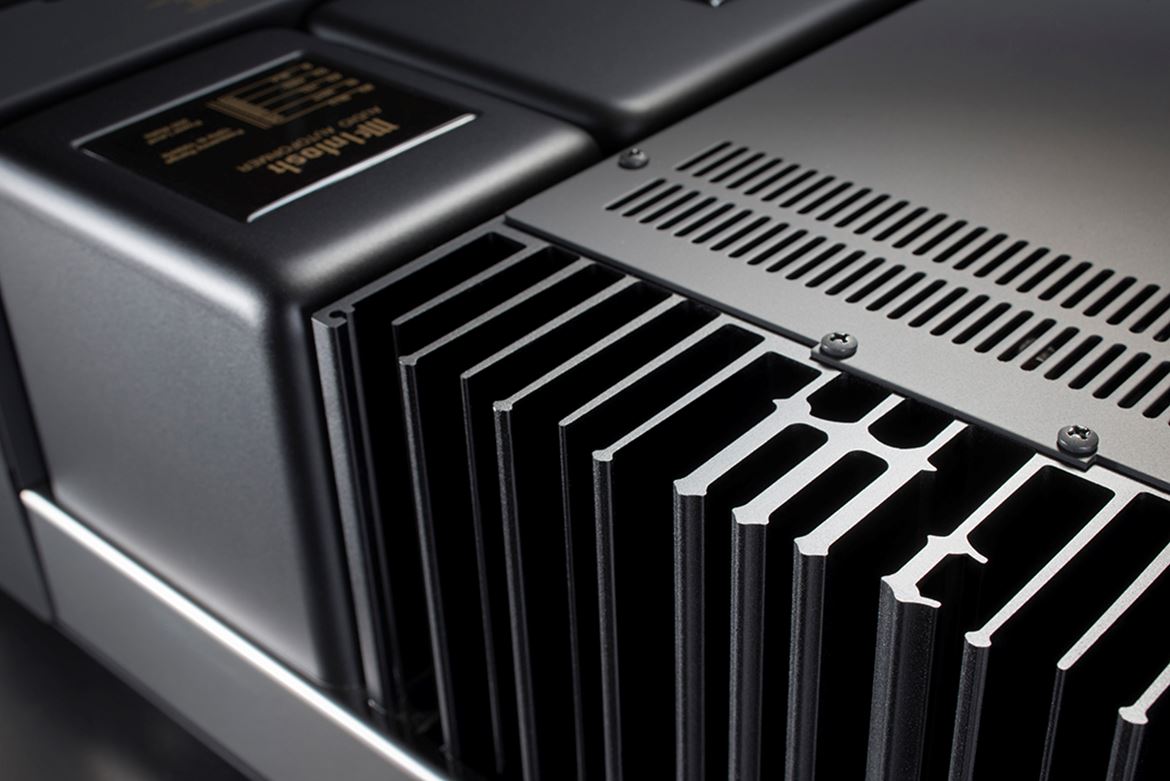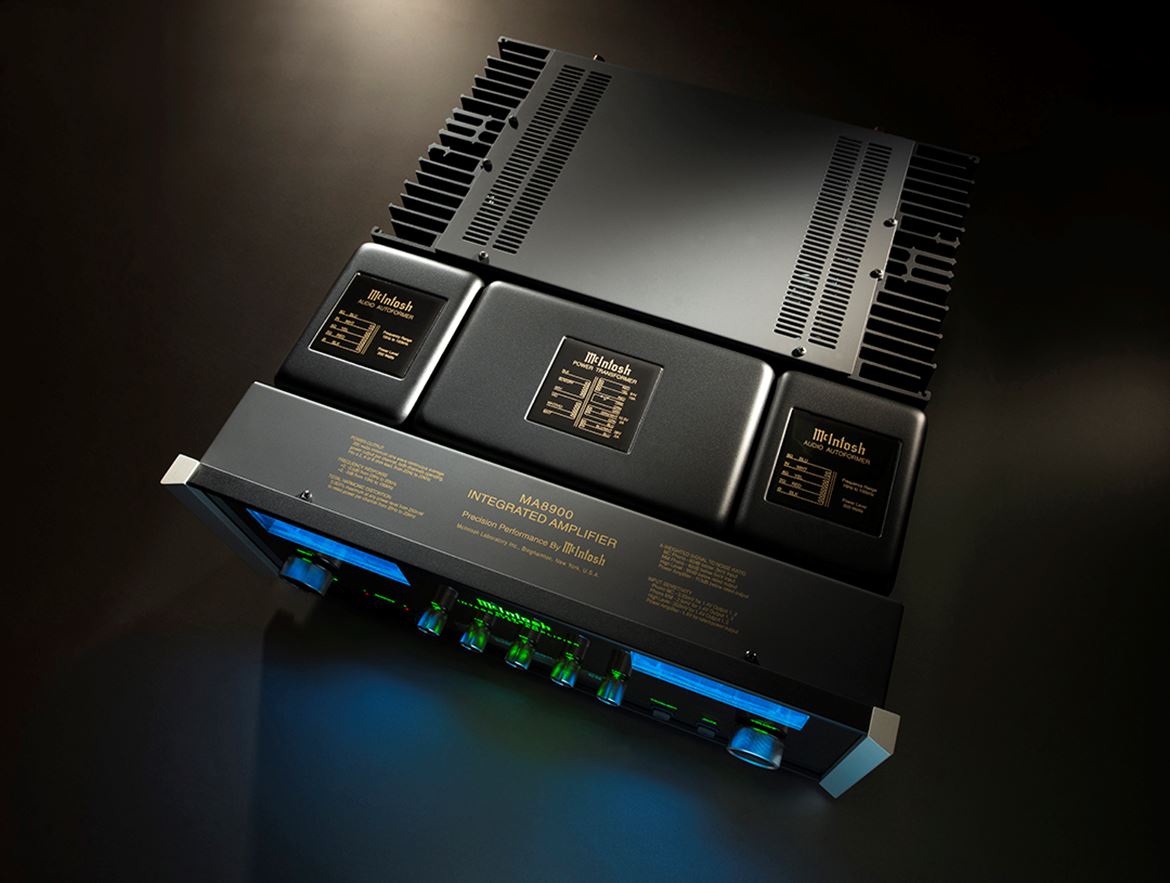 The first of our next generation line of integrated amplifiers, the MA8900 Integrated Amplifier offers 200 Watts per channel and combines many new features with our legendary amplification prowess and preamplifier capabilities into one all-encompassing unit.
The MA8900 is the first product to feature our new McIntosh Monogrammed Heatsinks™. They are made from high quality materials with excellent thermal conductivity properties and are so efficient at dissipating heat that they warrant bearing the McIntosh "Mc" logo. Besides helping the MA8900 run cool, they'll also help it look cool thanks to our new finishing process that results in a higher quality appearance. They are connected to advanced high current output transistors that eliminate thermal equilibrium lag time so that the first musical note played sounds just as good as songs played later in the listening session.
To keep up with the ever-changing world of digital audio, all the digital inputs are housed in our new DA1 Digital Audio Module. The DA1 can be replaced by future modules to easily keep the MA8900 current with all the latest digital audio formats and technologies. The DA1 comes with an upgraded 8-channel, 32-bit DAC used in Quad Balanced mode and has 6 digital inputs. The USB input accepts signals up to 32-bit/384kHz and supports up to DSD256 and DXD 384kHz. Analog stereo inputs include 1 balanced and 6 unbalanced plus 1 each of Moving Coil and Moving Magnet. All inputs can be given custom names for user-friendly system control and configuration.
The MA8900 includes many other updates including new, more powerful control microprocessors to improve overall system operation and some of the latest audio-grade circuit components to allow the MA8900 to deliver the best sound possible. Other McIntosh features and technologies included in the MA8900 include: our renowned Autoformers; Power Guard®; Sentry Monitor™; Home Theater PassThru; High Drive headphone amplifier with Headphone Crossfeed Director (HXD®); 5-band analog tone controls; and gold-plated speaker binding posts. The entire unit is wrapped in the timeless McIntosh aesthetic with blue watt meters, a black glass front panel, control knobs, illuminated logo, aluminum end caps and a beautiful polished stainless steel chassis.
MCD350 SACD/CD Player
x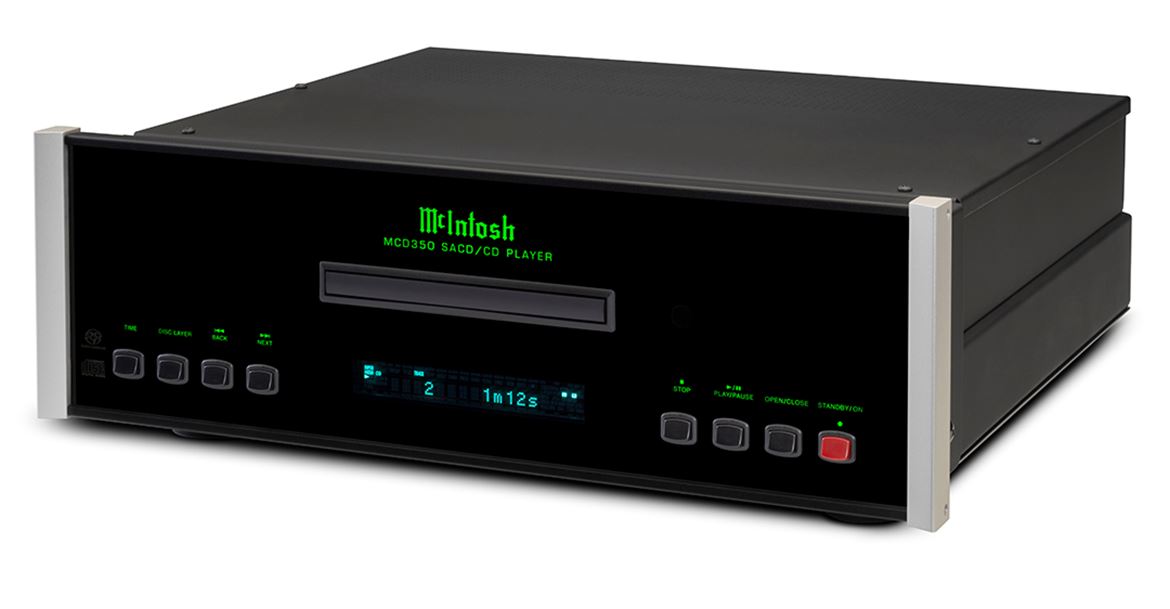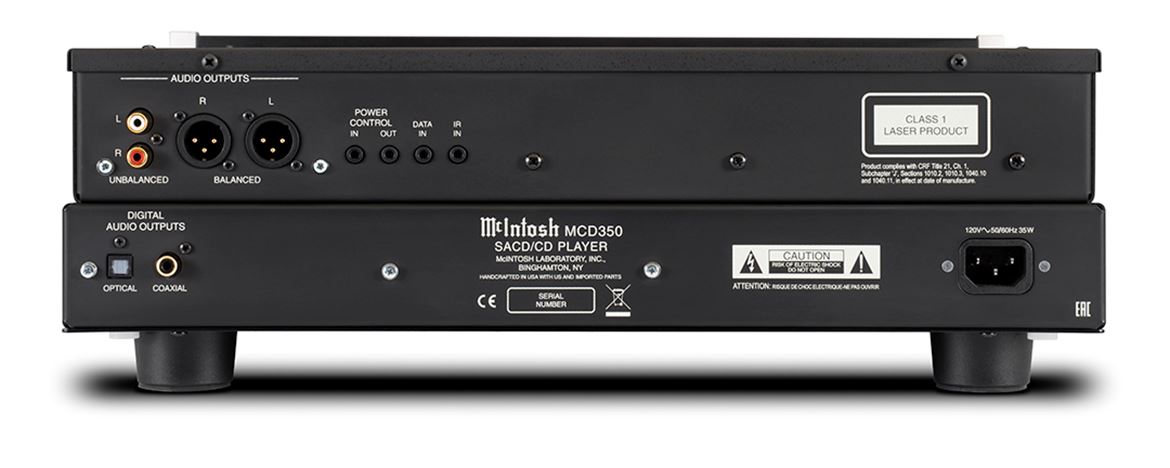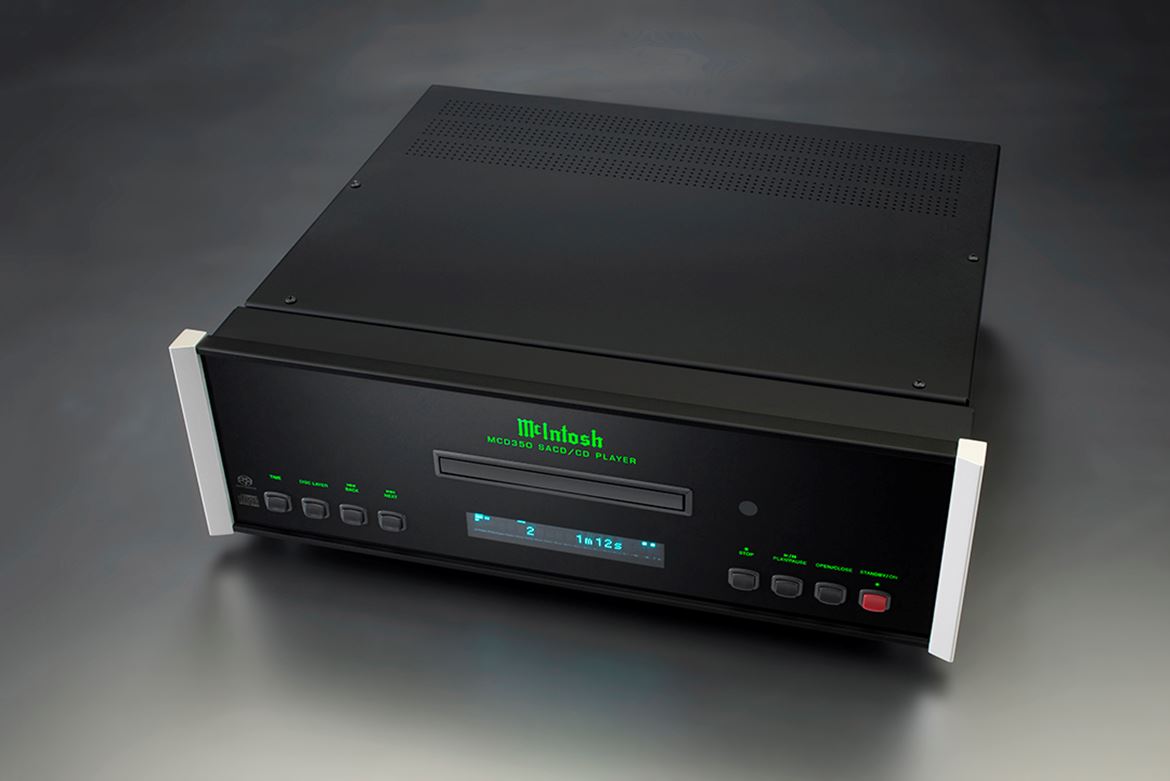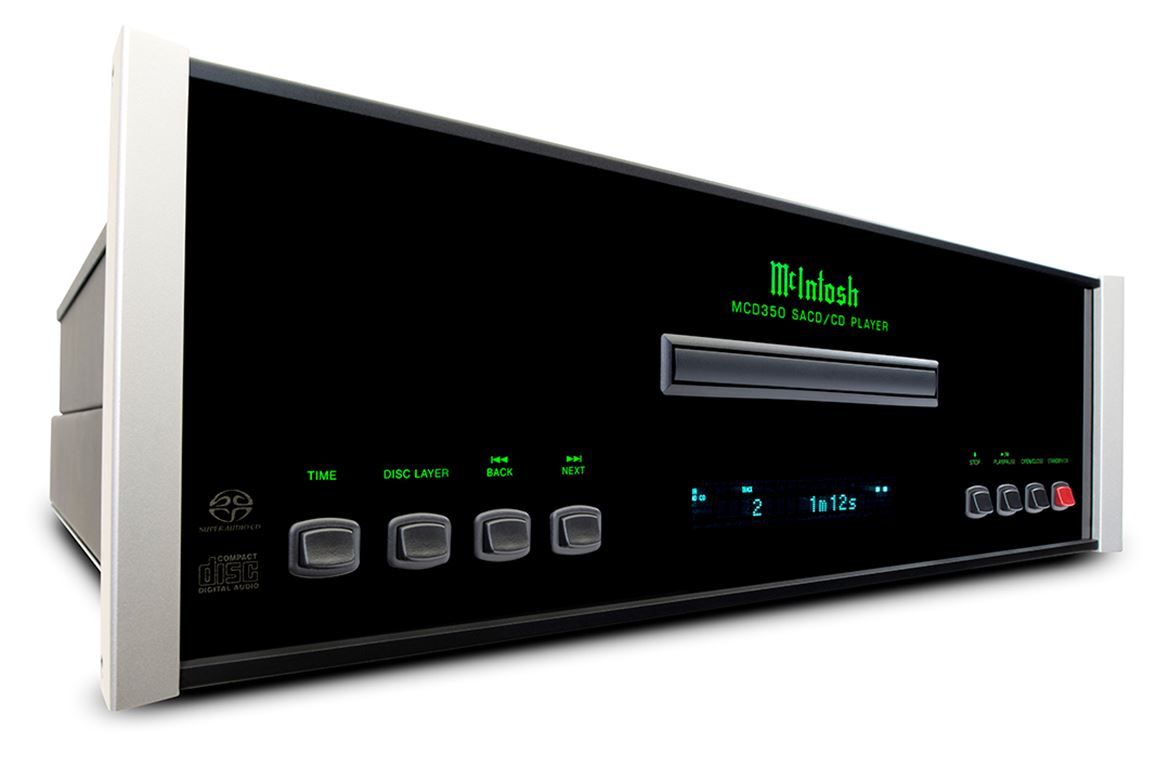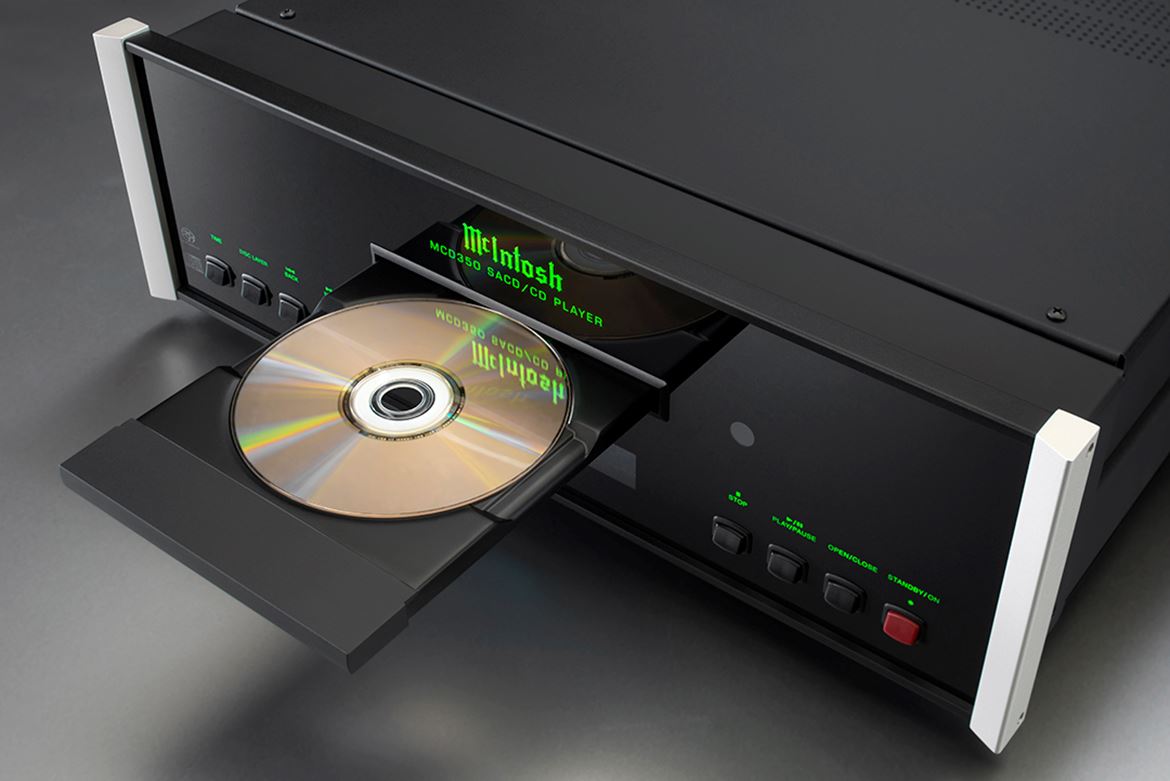 The MCD350 SACD/CD Player delivers a pure playback experience from SACDs and CDs. It features a balanced 2-channel, 32-bit/192kHz DAC. Fixed analog stereo outputs are available in both balanced and unbalanced offerings; a coax and optical output are also available. All analog outputs plus the digital coax outputs are gold plated or superior corrosion resistance. The MCD350 features 2x read speed so that all discs placed in its rigid aluminum die-cast tray are read at higher speeds, allowing their data to be stored in a buffer memory for a better error correction and tracking. A twin laser optical pickup uses a single objective lens with two laser units each employing different wavelengths that are optimized for SACD and CD playback. The classic McIntosh black glass front panel with an illuminated logo and aluminum end caps complete the unit.
Distribuidor nacional : AJASOM