These are the last of the highlights, just to be followed by thematic photo galleries: turntables, tubes, horns, headphones, room with a view, room with a sound and...how shall I call it: audio 'weirdos'...
Stay tuned to Hificlube.net, don't miss it!
Note: click on photos to enlarge and watch the full article gallery before reading the article.
Advance Acoustics - Paris
Actually it s manufactured in China, Paris notwithstanding, that's why it's cheap, but no 'cheapo', if you know what I mean. It also looks good, a little bit of Technics design here, a little bit of french technology there, and it works as it looks, er, smart. On top the integrated (2 x 45). Below the stereo amplifier 2 x 105W.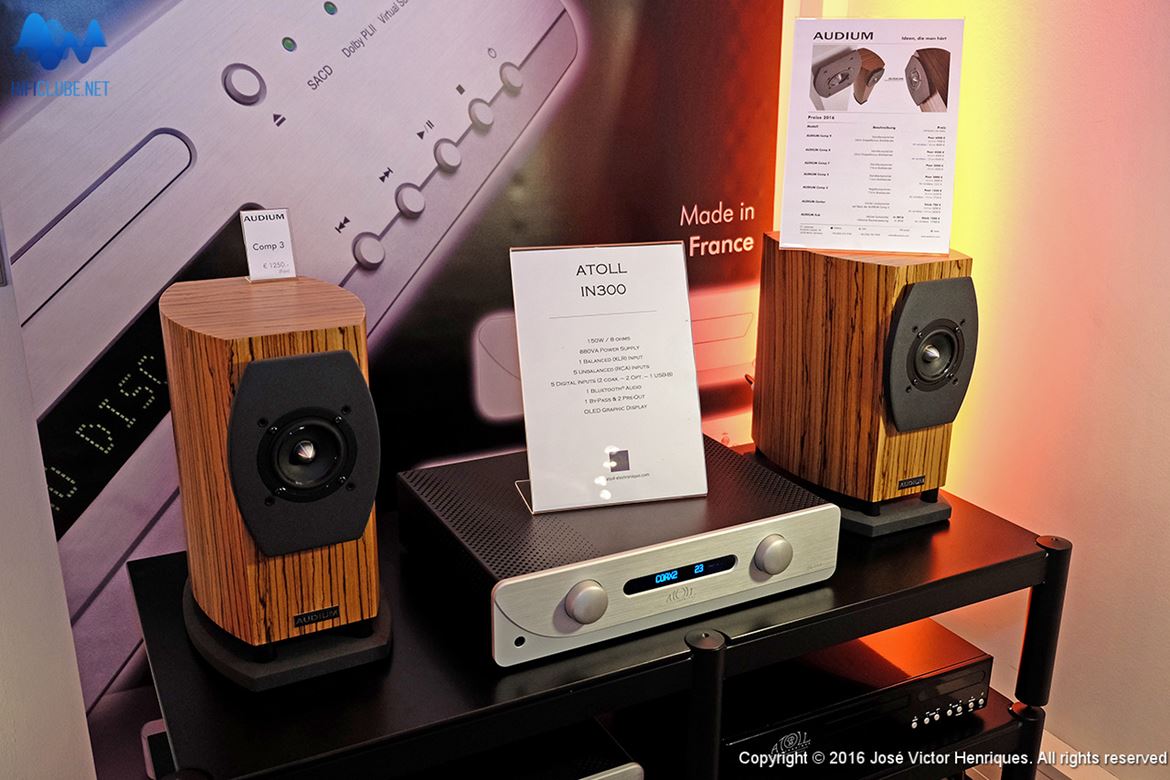 Atoll IN300
Another French company that makes seriously good amplifiers, like this integrated. They usually associate with Atohm for the speakers. This time they chose Audium.
The IN300 has balanced and unbalanced analog inputs and 5-digital inputs and delivers 150W/c.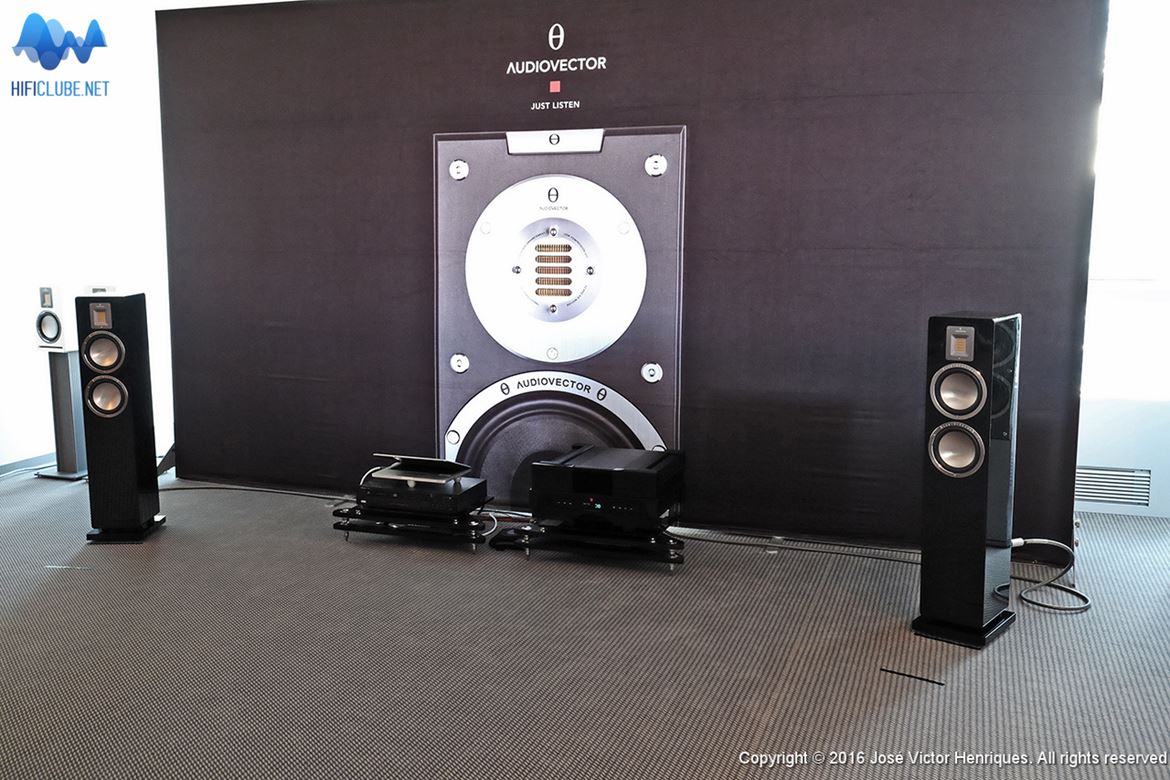 Audiovector
Audiovector launched the QR Series in Munich. The QR1 and QR3 are available in black and white. Both models feature an air motion tweeter whose diaphragm has been covered in gold leaf. It has an aluminium faceplate anodised in tungsten grey and a rose gold protection dispersion mesh that is also claimed to act as a high-frequency filter. The bass/midrange cone drivers in both models are claimed to be able to operate purely pistonically over several octaves without any of the distortion normally found in aluminium/diamond drivers, according to Audiovector.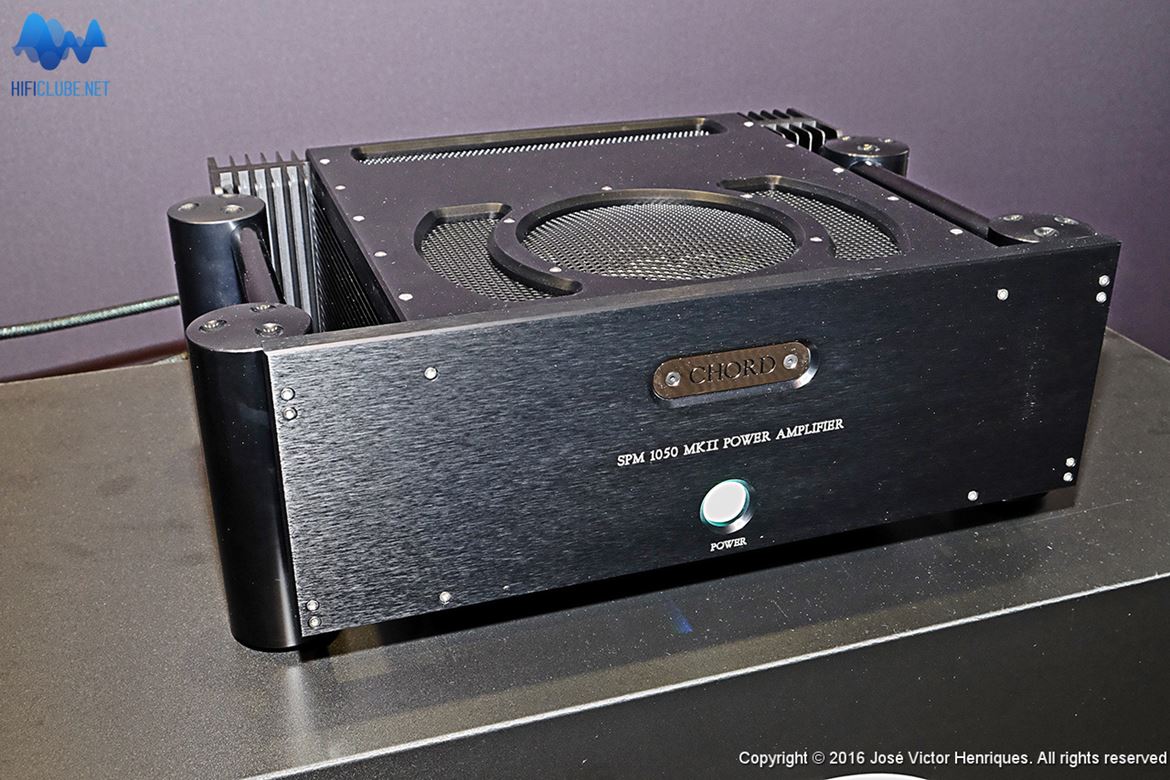 Chord Electronics
The new SPM1050MkII is a 200-watt stereo power amp which introduces a raft of internal upgrades, plus a number of aesthetic improvements over its predecessor. The new MkII version, which will be priced at £4,995 and is available now, benefits from reduced output distortion and improvements to capacitance for a bigger, cleaner power delivery.
The new SPM1050MkII uses the latest low-distortion amplifier circuitry and features four proprietary lateral-structure dual-die MOSFETs, enabling the amp to drive a wide range of
difficult loudspeaker loads with ease. The MkII version also includes greater isolation on the mains transformer, to reduce interference, according to Chord's press-release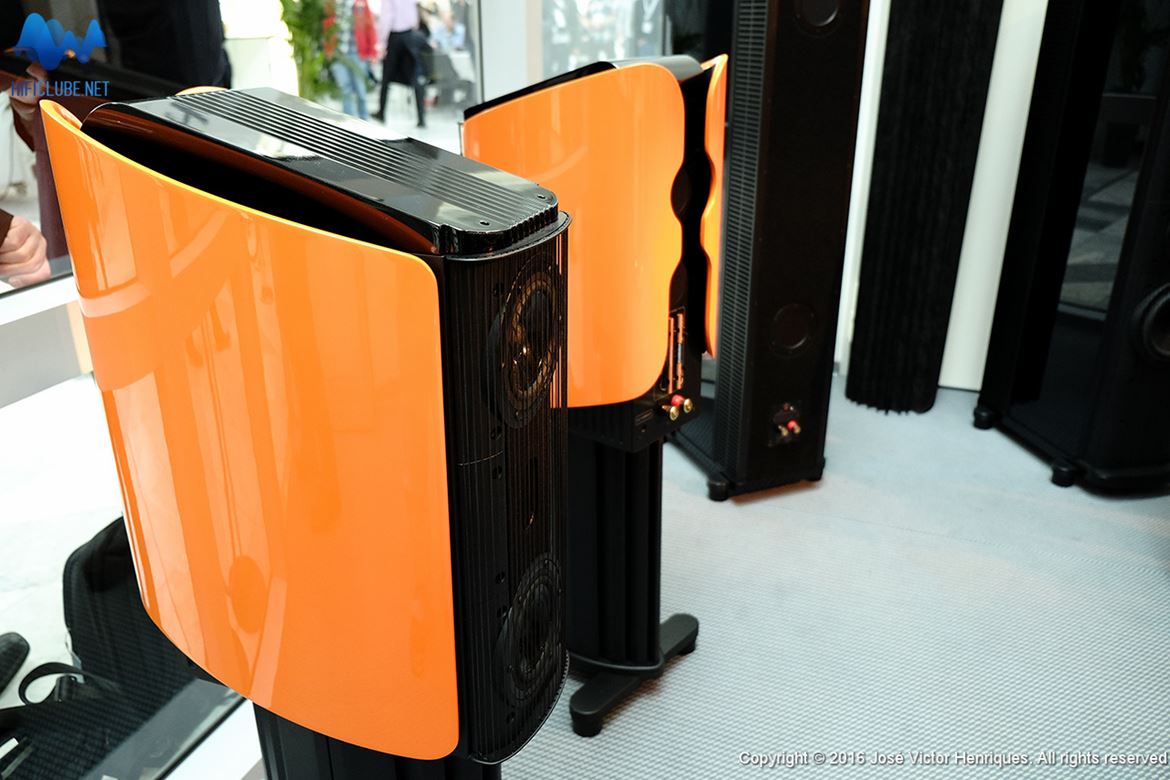 Gryphon Mojo
The talk of the show was Gryphon's press presentation of the mighty Kodo loudspeaker system (see Part Three). The name was inspired by the big Japanese kodo drums (remember the Sheffield Kodo LP?) which are equally awe inspiring for their power to move the air in a room.
Hificlube transmited for the first time live to Facebook from an event with great success. So much so that our readers wondered why I didn't do it more often. Well the reason is simple: Gryphon allowed access to its private internet service, because the Press internet service only covers the press room...
Gryphon also showed a glowing orange pair of Mojo-S stand mounted 2-way, 3-driver speakers (see photo). The tweeter is and AMT which is much in use nowadays: Elac and Audiovector use it too. Like the SF Chameleon the side panels are interchangeable, so you can choose any colour you like. Price is pretty steep: 20k plus taxes!...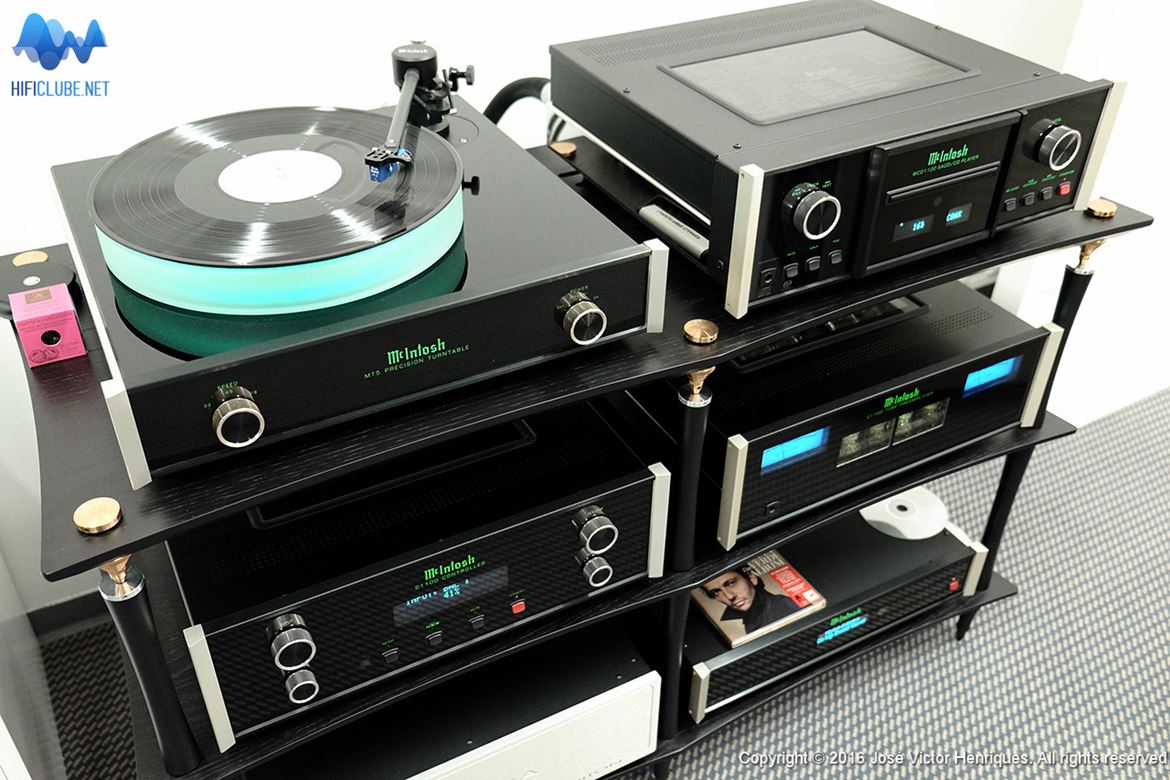 McIntosh
The McIntosh front end used at the High End 2016 looked and sounded stunning accolited by a pair of MC601 quad balanced power amplifiers driving Wilson Audio Sasha II. But we will get to that later when we deal with rooms and sound performance.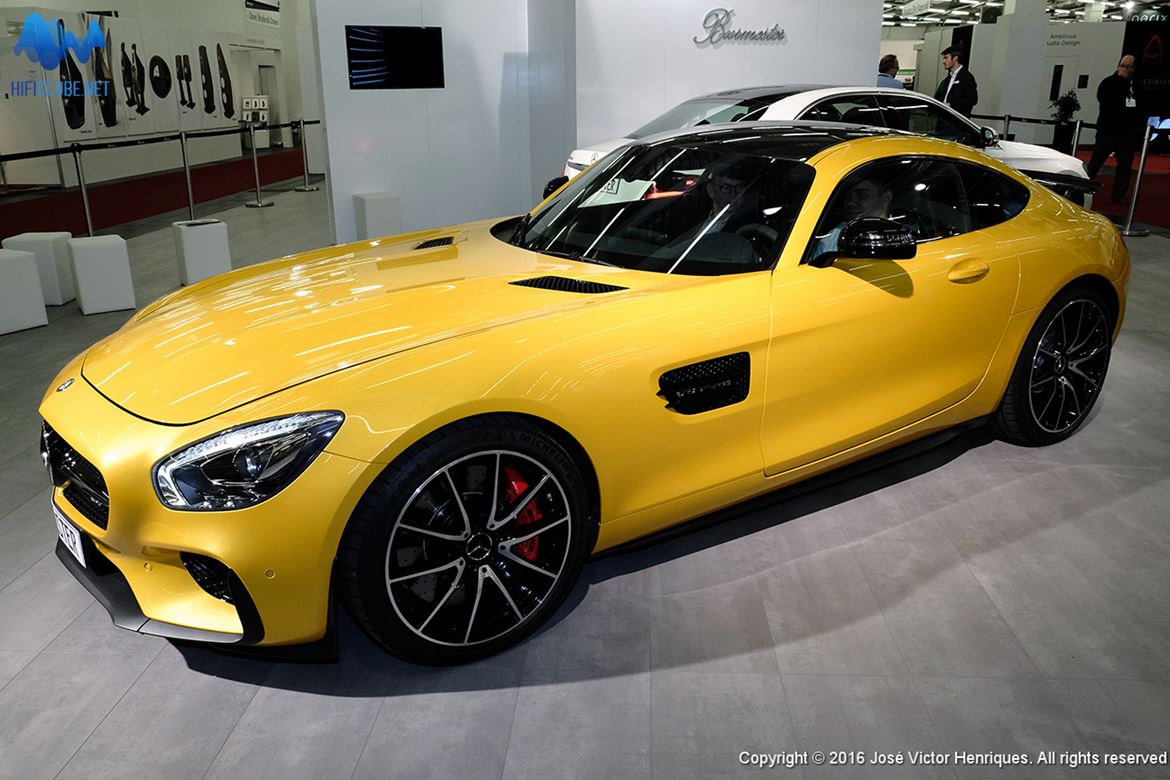 Burmester-Mercedes Team
I know some contend that fast cars and powerful amps are surrogates for something missing down under. More so if put together. But who can resist such beauty and power - and I don't mean the engine...
Burmester and Mercedes got together so you can drive on the fast lane now...And there were others, like Porsche and Audi. After all you are in Germany...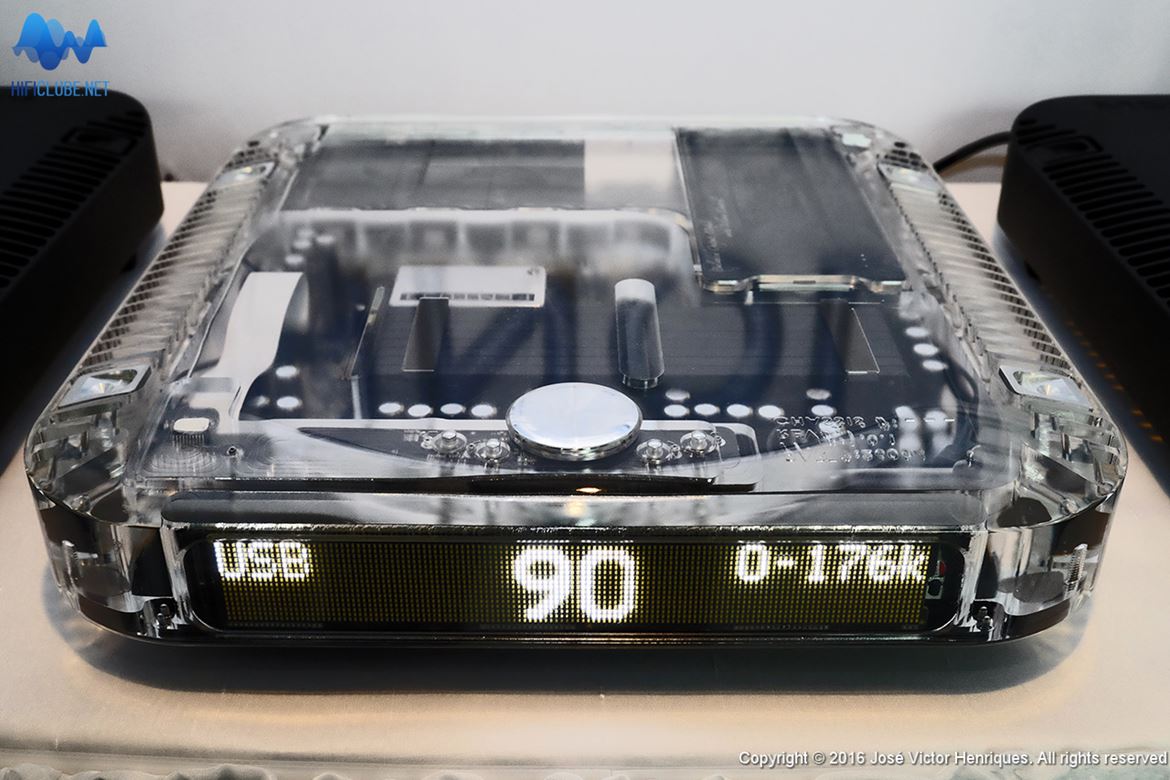 MSB
The Select DAC (here dressed up in an transparent acrylic outfit) is probably one of the best DACs in the world. But that's not all. Together with the new MSB headampDAC makes up for the most expensive duo ever built and according to MSB also the highest performance.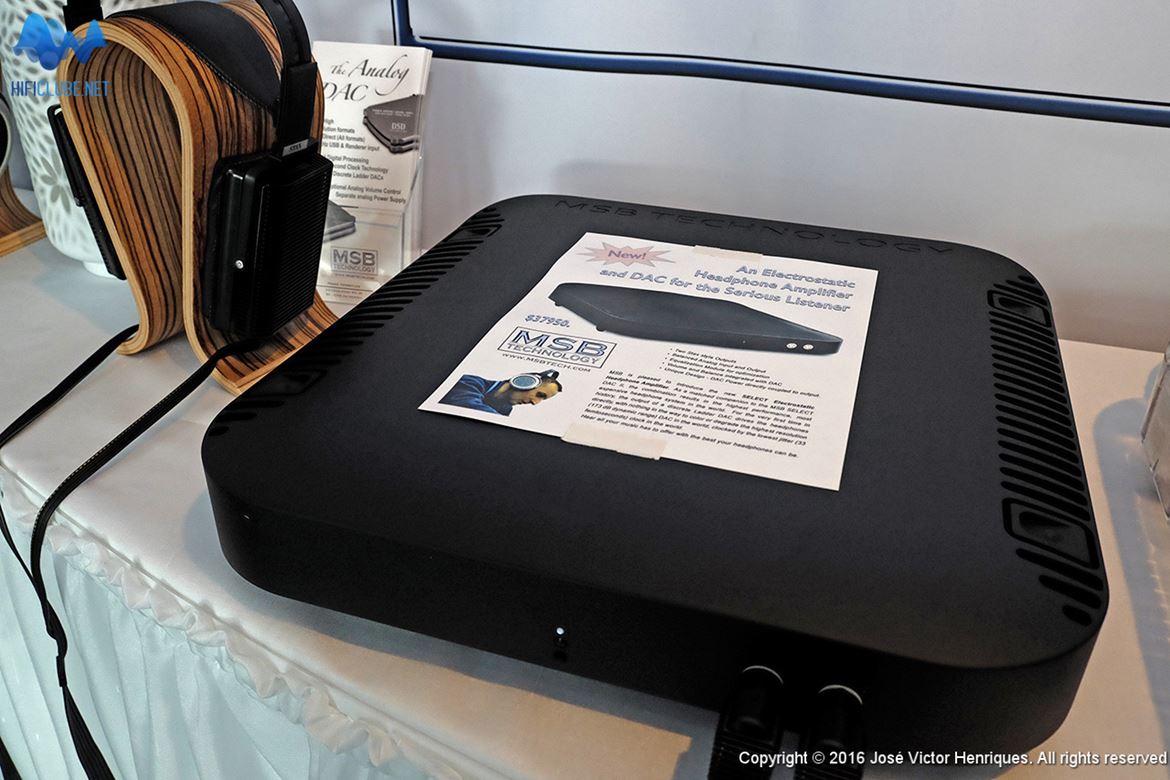 For the very first time in history the output of a Ladder DAC drives the headphones directly with nothing in the way to colour the highest resolution (173 dB dynamic range), clocked by the lowest jiiter (33 femtoseconds), says MSB.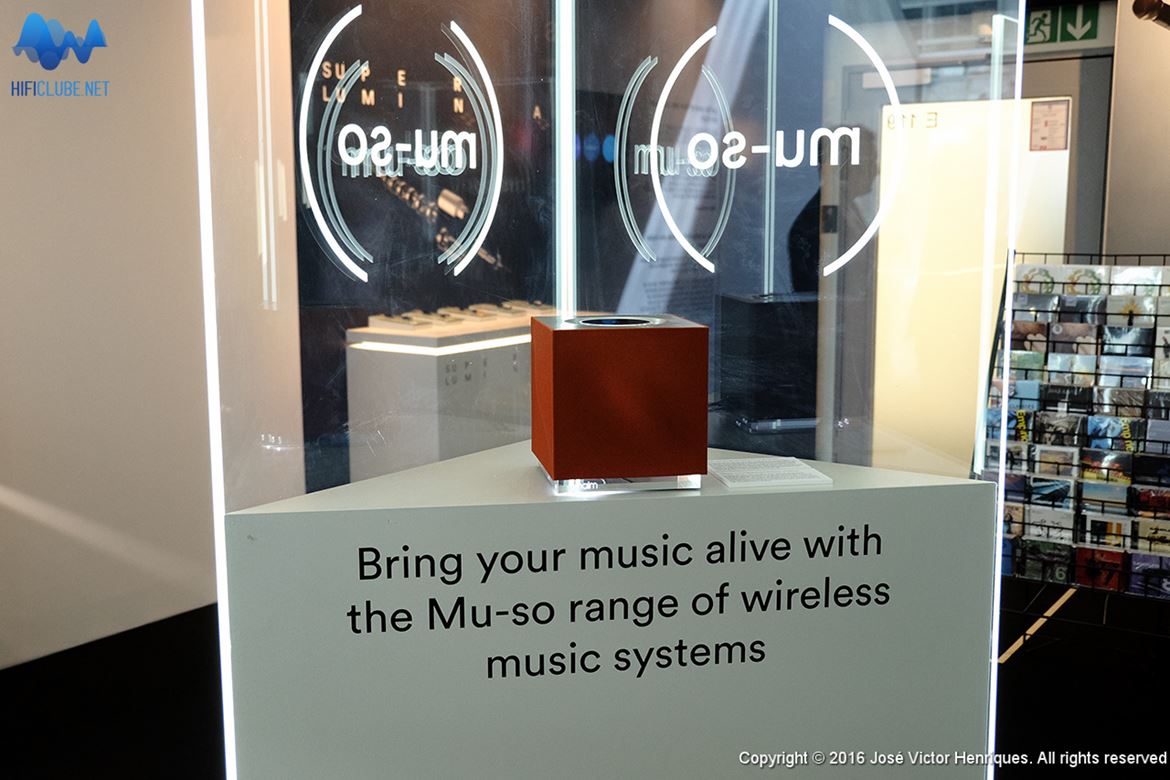 Naim Mu-So
It's not new in Portugal. But it looks and sounds young. As Naim says: it's a wireless system that brings music alive.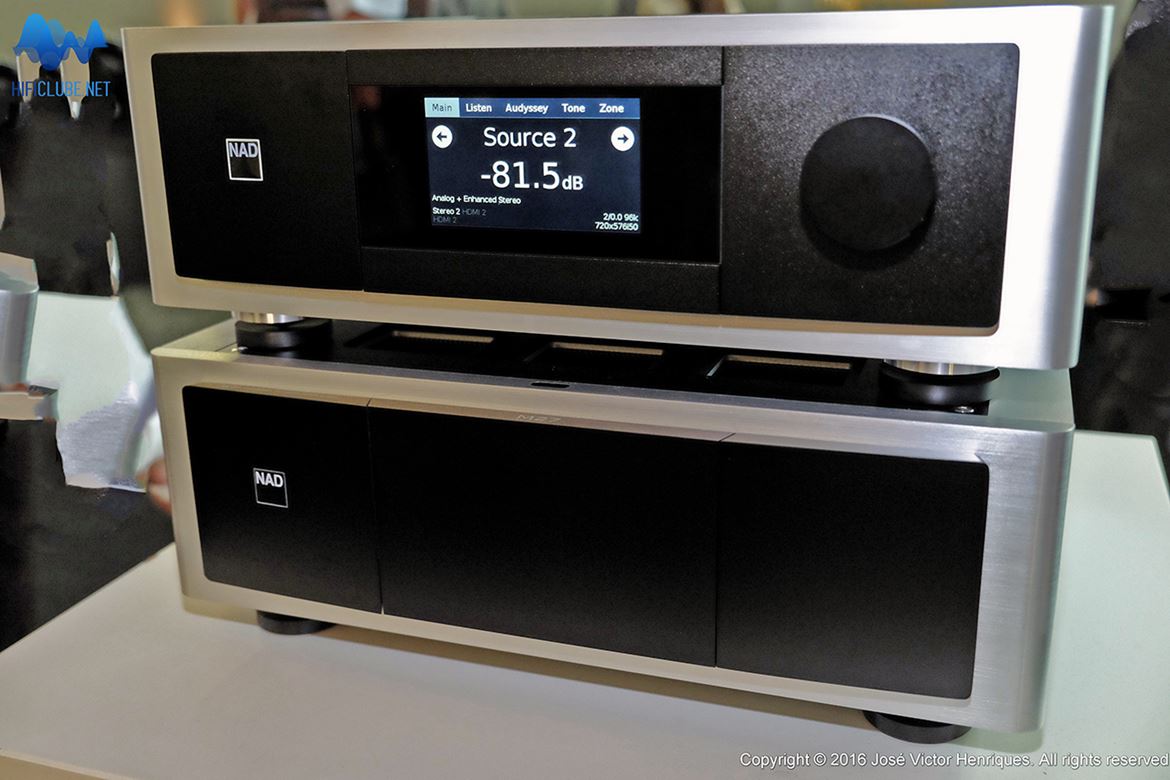 NAD Master Series Premiere in Munich
The M32 Direct Digital Amplifier is a top-of-the-line, BluOS ready integrated amplifier with a host of features that offer maximum flexibility and excellent efficiency with reduced noise and distortion. M32 also includes a phono input and a dedicated headphone amplifier to accommodate music lovers of all kinds.
M50.2 Digital Music Player will offer high resolution music listening, multi-room wireless streaming to other BluOS™ enabled speakers, 24/192 storage, and CD ripping all in one elegant component. M50.2 is a top-of-the-line, BluOSÔenabled player that is an extension to the company's popular 40th anniversary M50/M51/M52 Digital Music Suite combining the functions of both the M50 and M52 into one sleek package. Offering only digital outputs, but including AES/EBU and HDMI, the only addition needed is a complementary DAC or Digital Preamp such as the companies own M12 and M17 models.
Note: from the NAD press release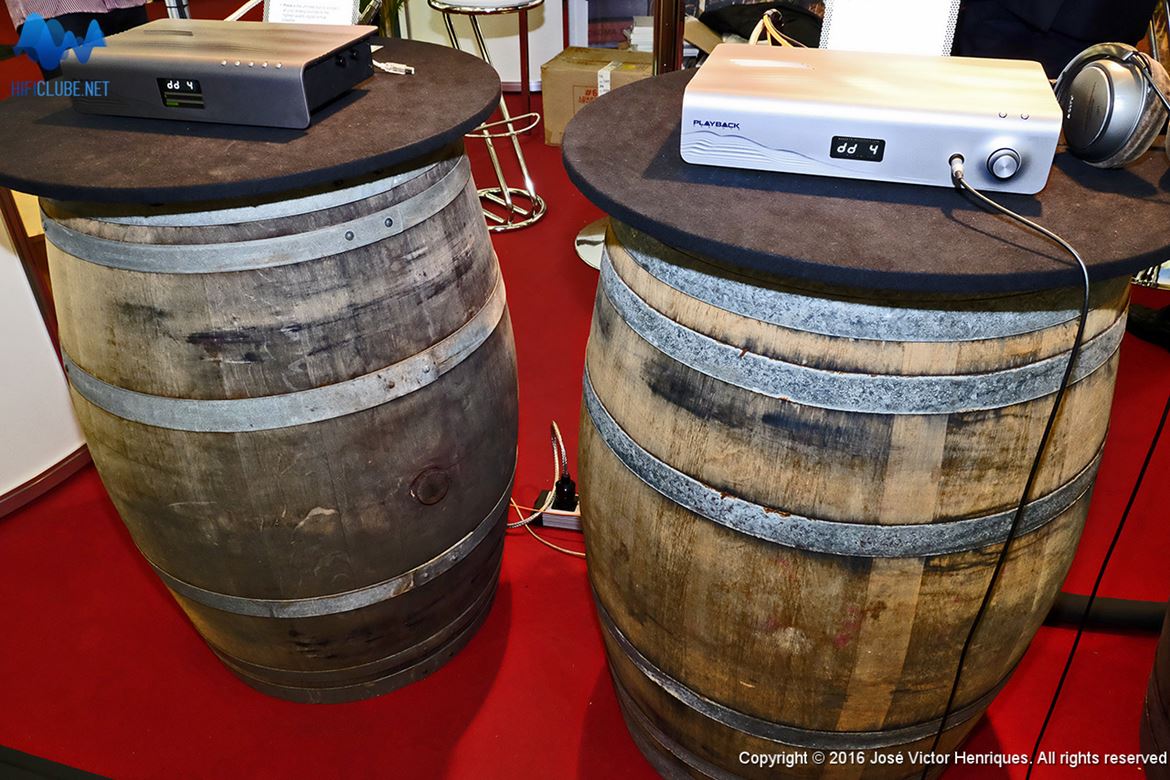 Playback Designs
Playback (re)Designs its products and names them after wine grape varieties, like Syrah, Merlot Pinot. In this case, the Pinot ADC converter, on top of the left barrel, outputs any PCM or DSD format and connects directly via Plink (proprietary ST-fiber-optical interface) with the Merlot DAC (on top of the right barrel). Cheers!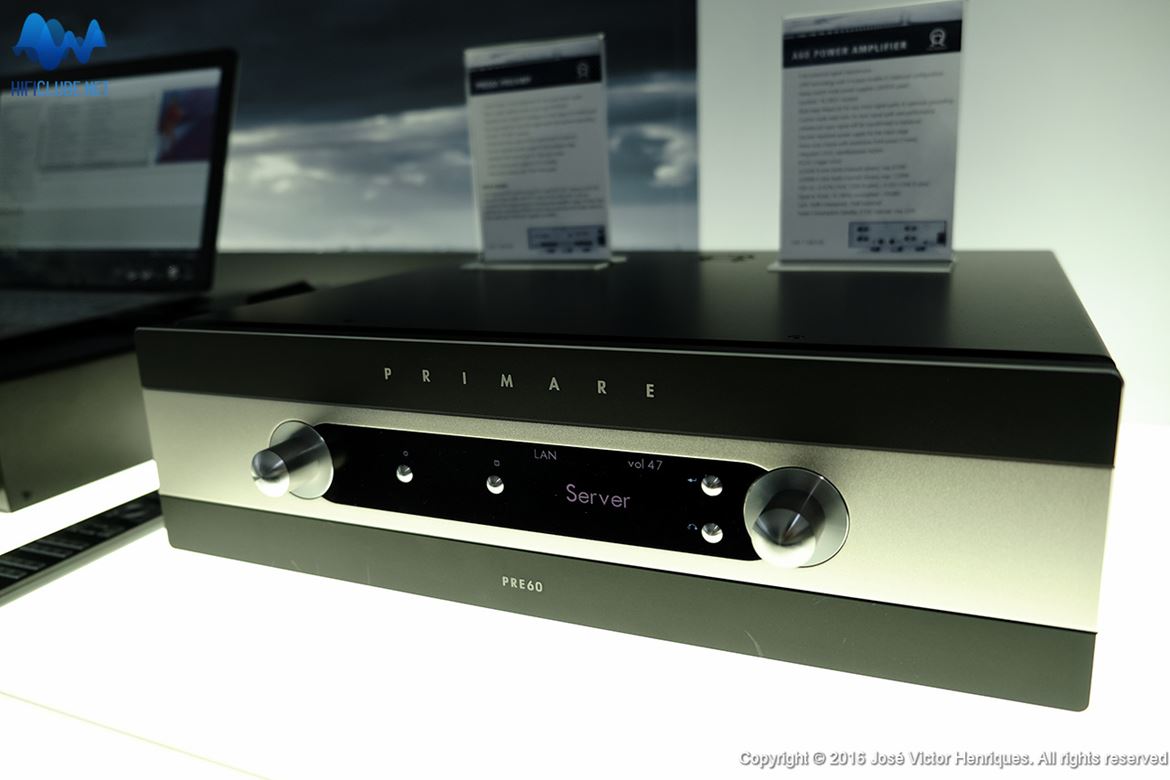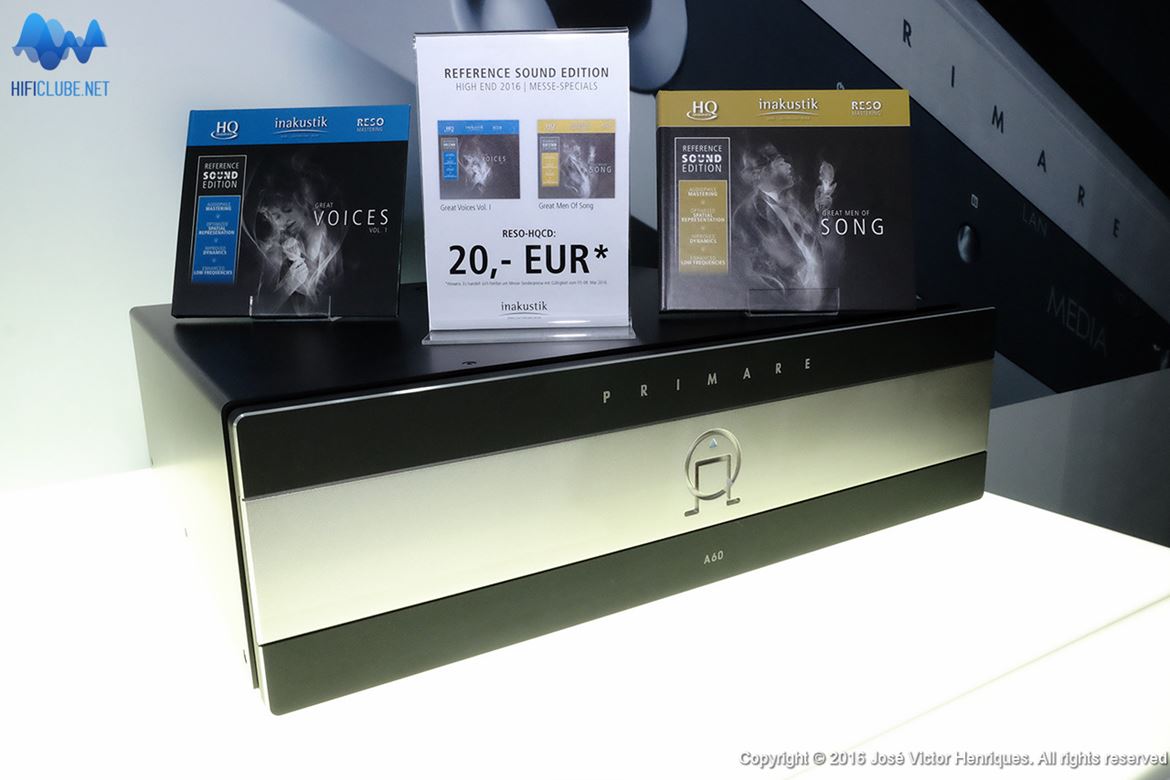 Primare
There was a lot to enjoy at the Primare stand. From the pack of electronics I picked up the Primare Pre/A60 with its beautiful and modern design and functions.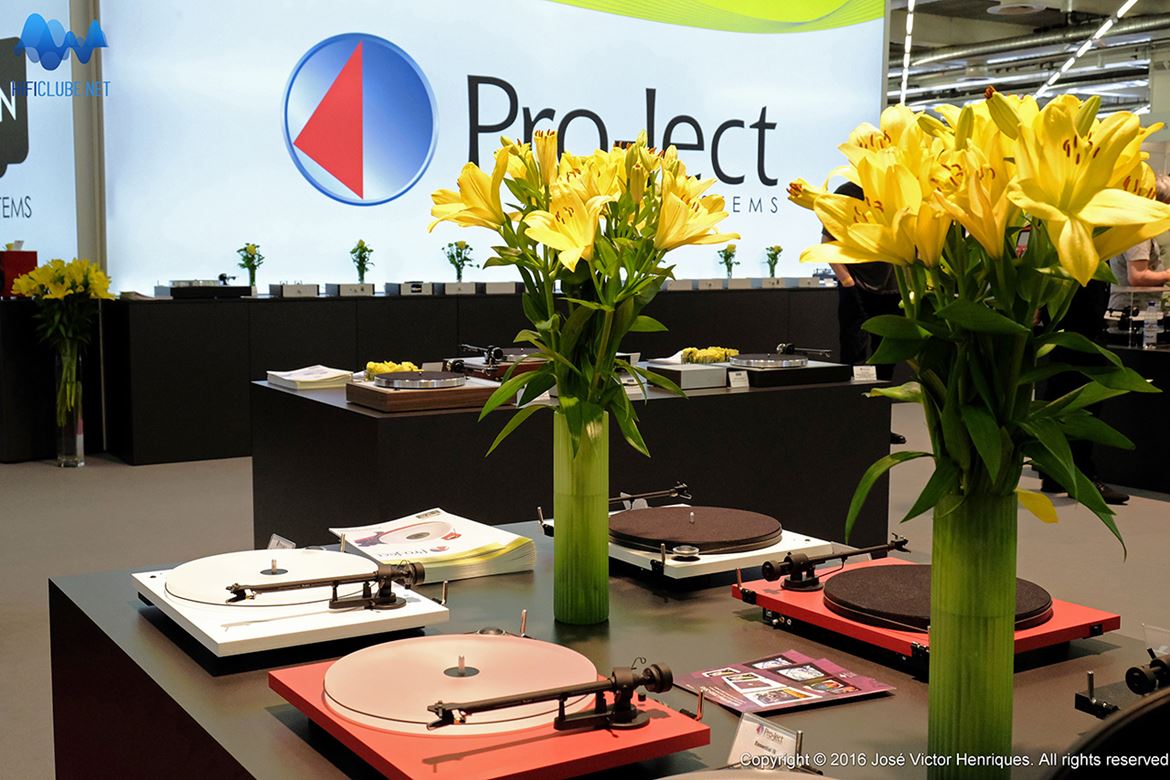 Pro-Ject
For its 25th Anniversary Pro-Ject launched a Classic turntable that is so similar to a Linn Sondek I thought they were teasing me. So I dared to ask: is this it? Well not really, the 25th Anniversary model is still a secret. I love secrets, the kind you tell everybody and ask not to tell anyone else. So I followed the guy and he showed me not one but three new models. Ah, I thought that's more like it. They still have no names, so I'll make them up for you.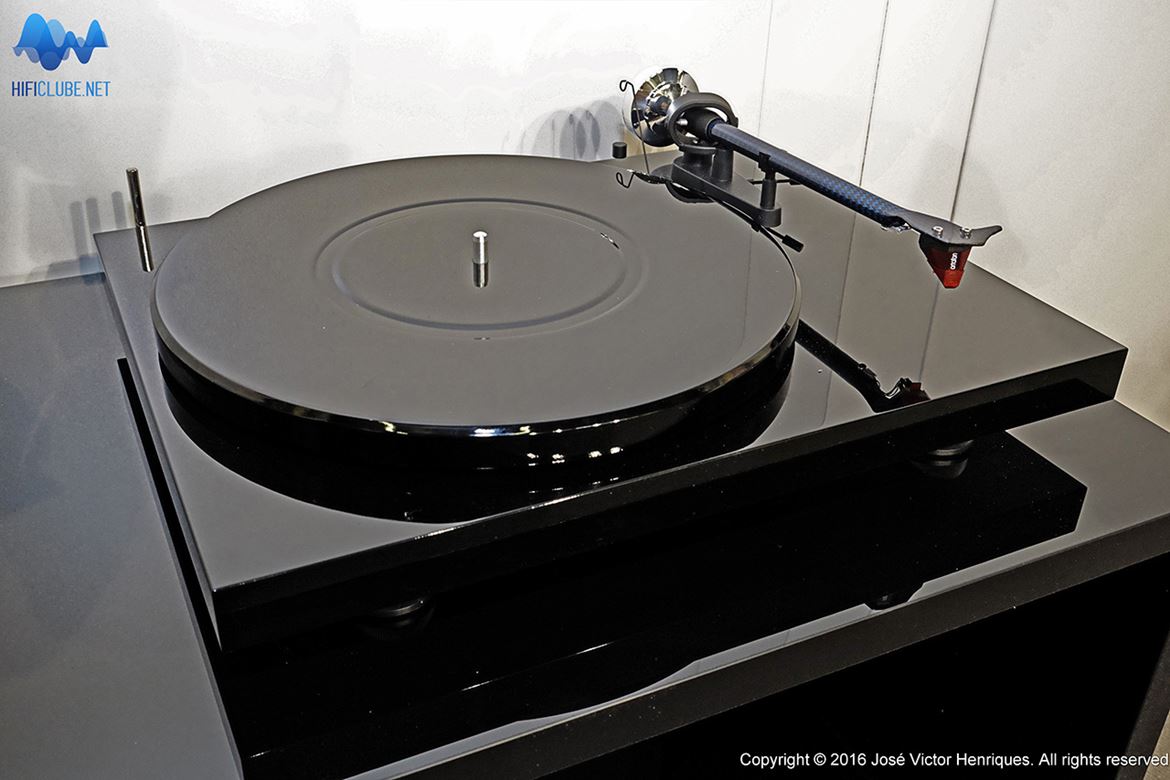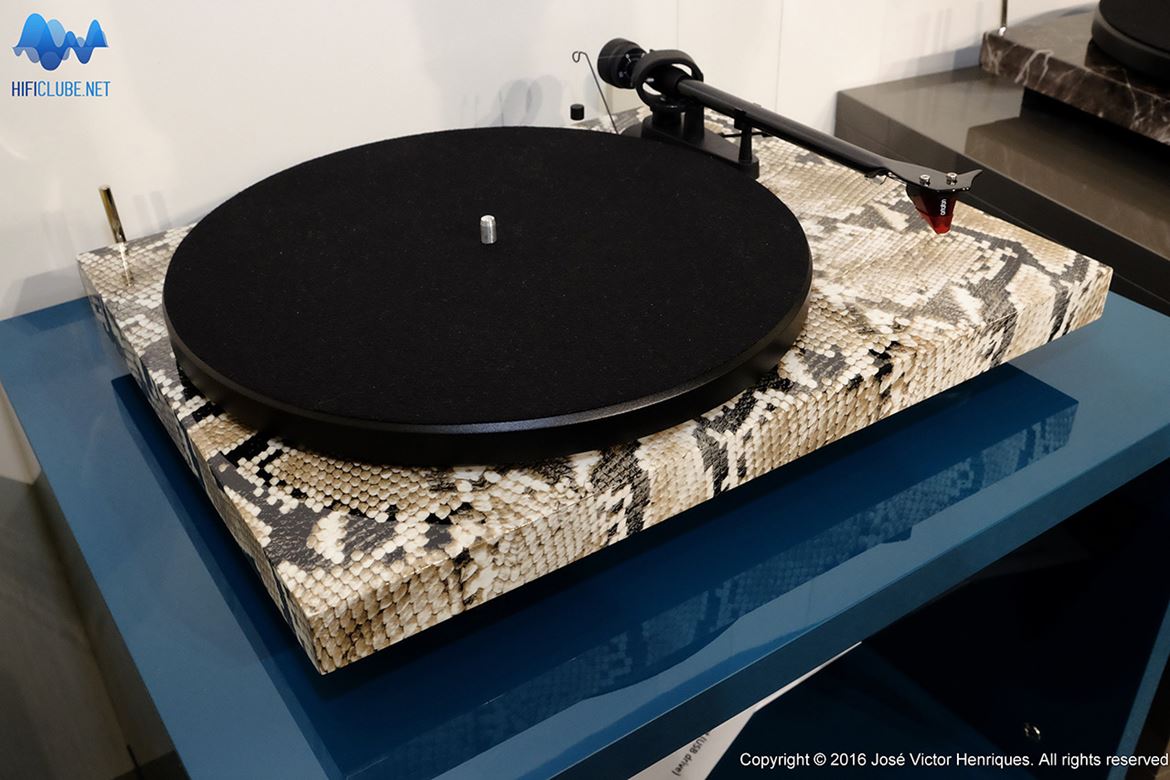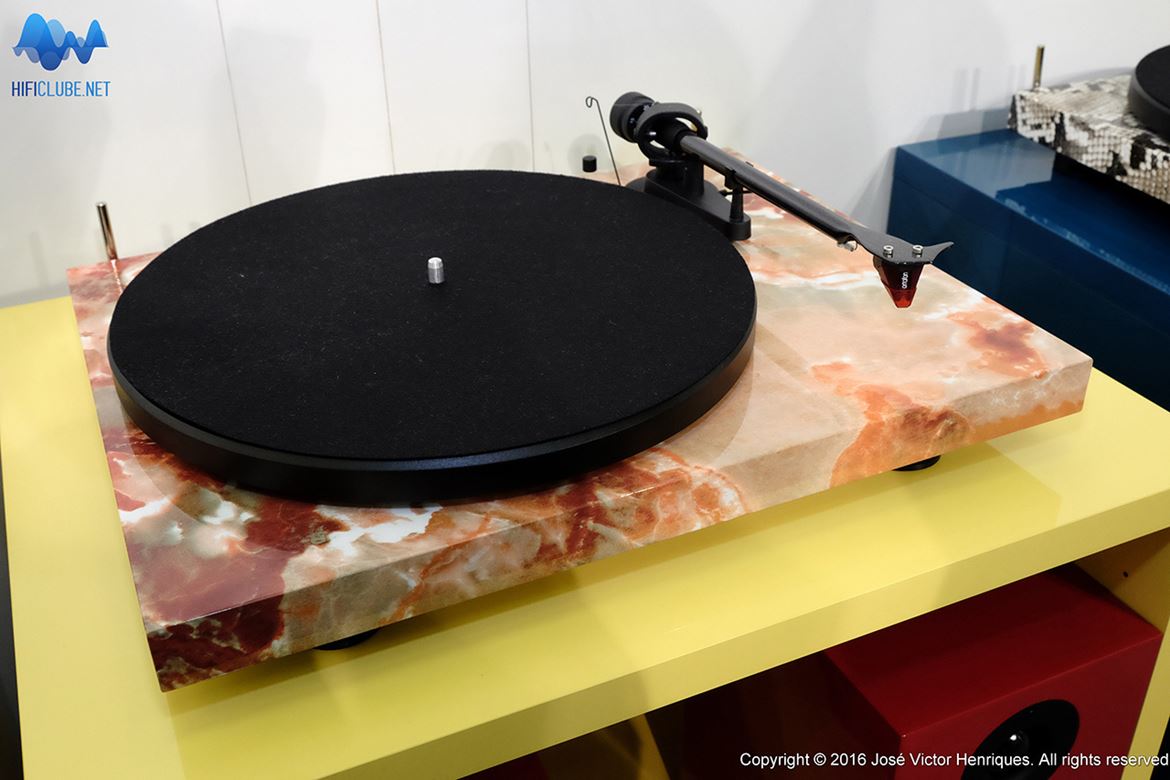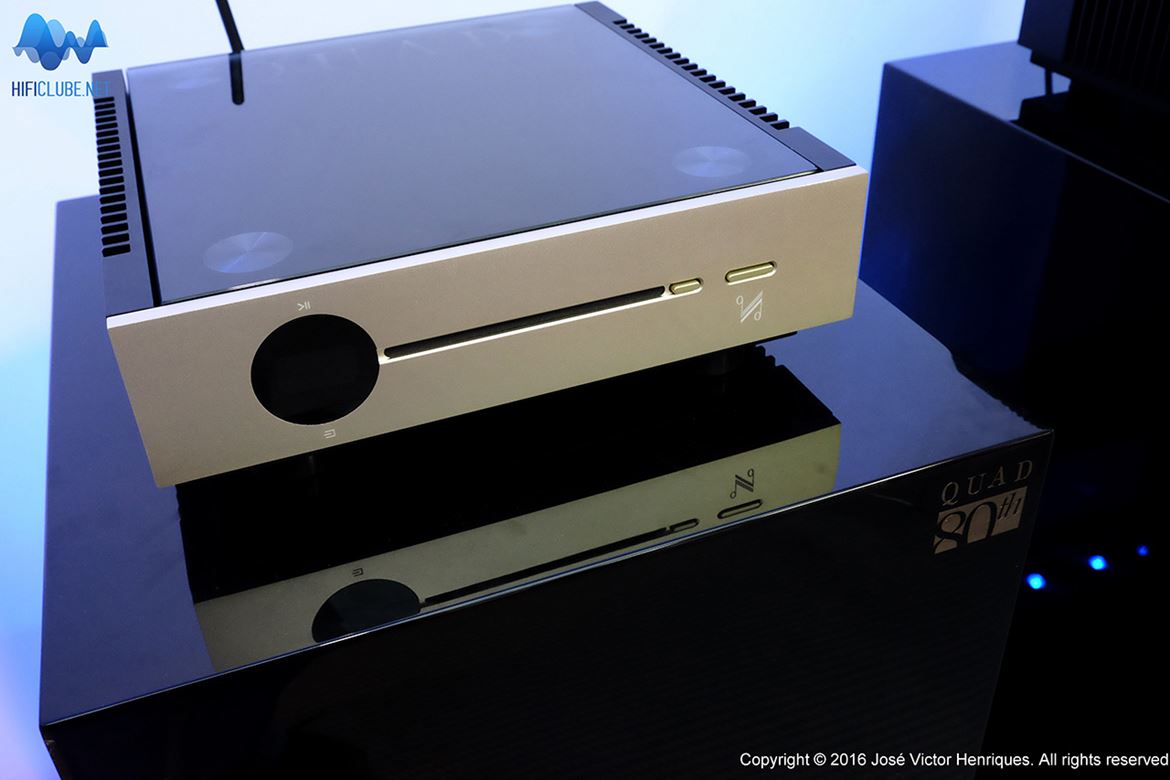 Quad Artera
For CD replay, a new slot-loading mechanism buffers data from the disc before feeding it asynchronously (in order to minimise time domain errors known as 'jitter') to the DAC section. 

Four digital filter options enable users to tailor the Artera Play's sound, with both CDs and external digital sources, to suit personal taste and the nature of the source material.

The Artera Play's preamp section boasts a balanced Class A output stage. Two coaxial and two optical inputs cater for external digital sources alongside the USB input, with a pair of RCA phono inputs handling analogue sources. Analogue outputs are supplied in both single-ended RCA and balanced XLR varieties; a pair of digital outputs (optical and coaxial) and a 12V trigger output complete a comprehensive array of connectivity options.
Note: from the Quad press-release.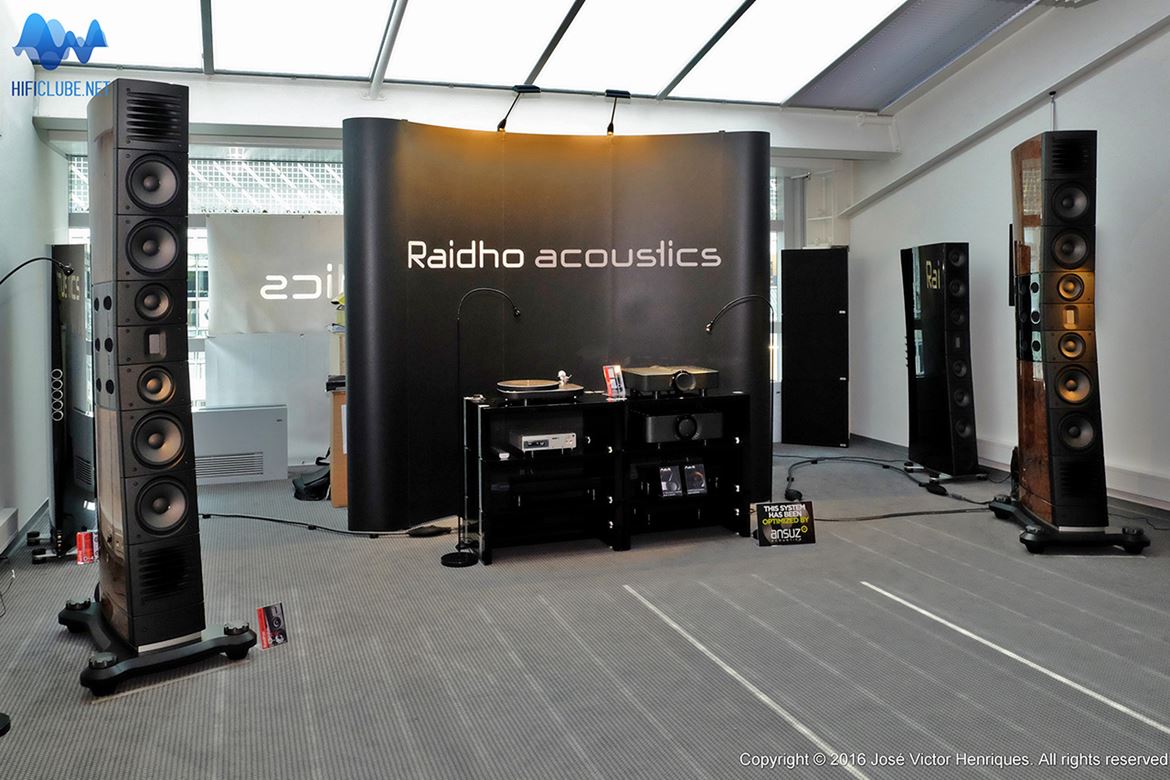 Raidho 4.1
It comes right below the 5.1, but still costs €100k plus taxes, a lot of money. It's a big slim tower with a ribbon tweeter in the center and with one midrange and two woofers above and below it d'Appolito style. All the drivers are custom made and double coated with ceramic and diamond powder to make them stiff.
The little D-1 was the only Raidho I tested and I just loved it.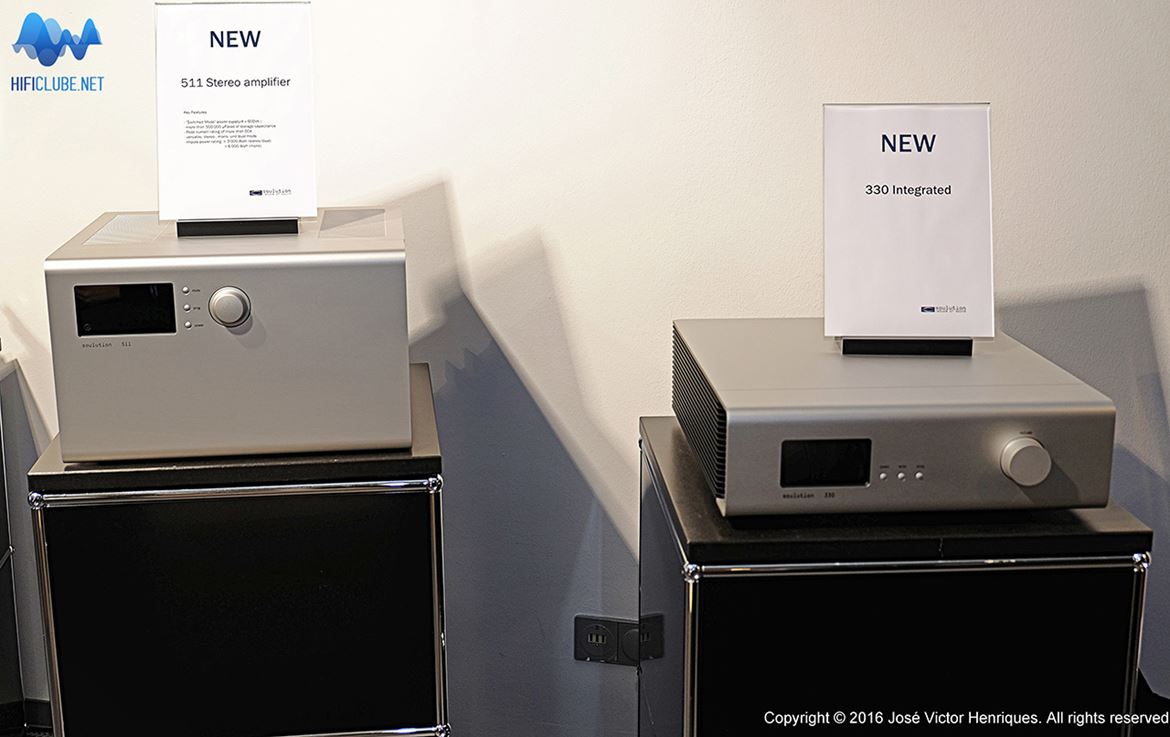 Soulution
Just the name is pure genius. 
The new 511 is the newest, er, solution for the musical soul. Expensive, of course, aren't they all?, costing around 25K plus taxes it delivers 150W/c allowing peaks up to 3K!
The 330 is a cute integrated, costing 15K plus taxes, and delivering 80W/c. A phono stage and streamer DAC come as extras and will cost you more.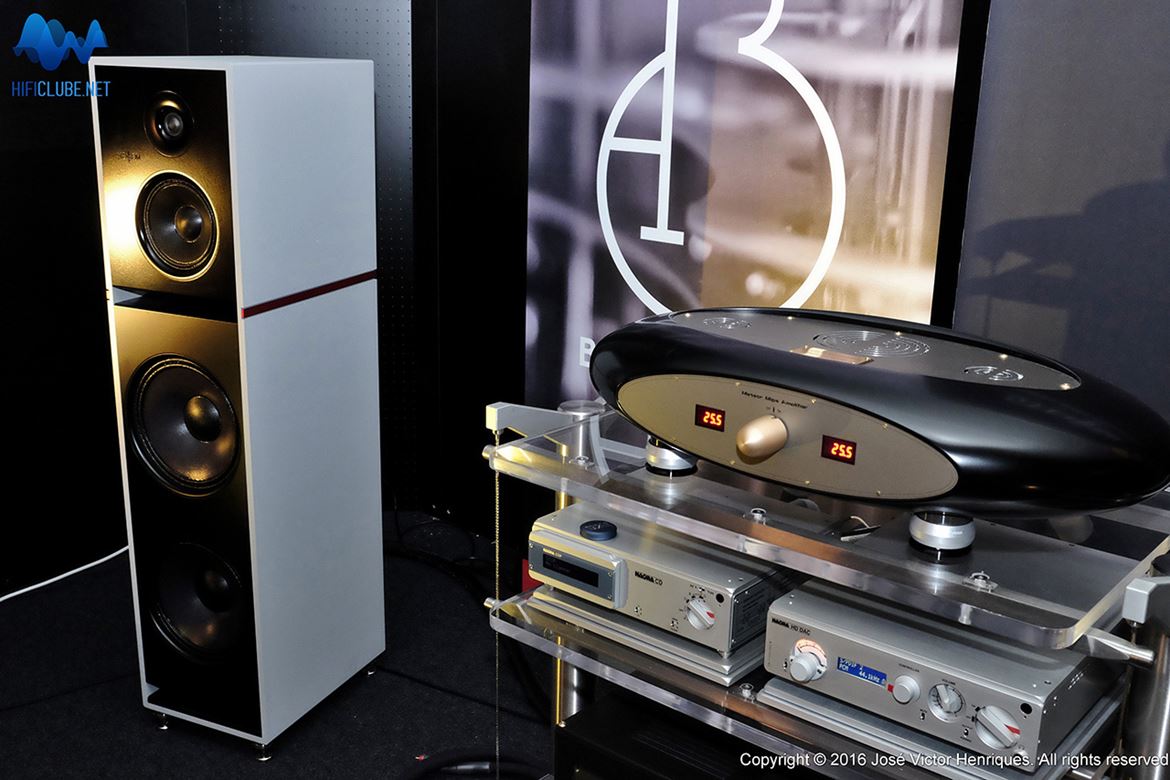 Stenheim
The Alumine Five is the latest creation from Stenheim. I found it hiding in a container downstairs in the company of a weird amplifier named Meteor Mipa from Audio Consultants.
I got and invitation for the premiere in Munich that said:
STENHEIM is proud to announce his new loudspeaker Alumine FIVE, little brother to the world acclaimed REFERENCE ULTIME.
Made exclusively in Switzerland, our new full aluminum floor standing Alumine FIVE speaker combines unparalleled expertise and years of research to bring you exceptional sound and musical immersion. Technical developments have been inspired by our REFERENCE line (same midrange driver and tweeter) and extreme high efficiency allows pairing with the finest quality low powered amplifiers.
I got there late, the party was almost over...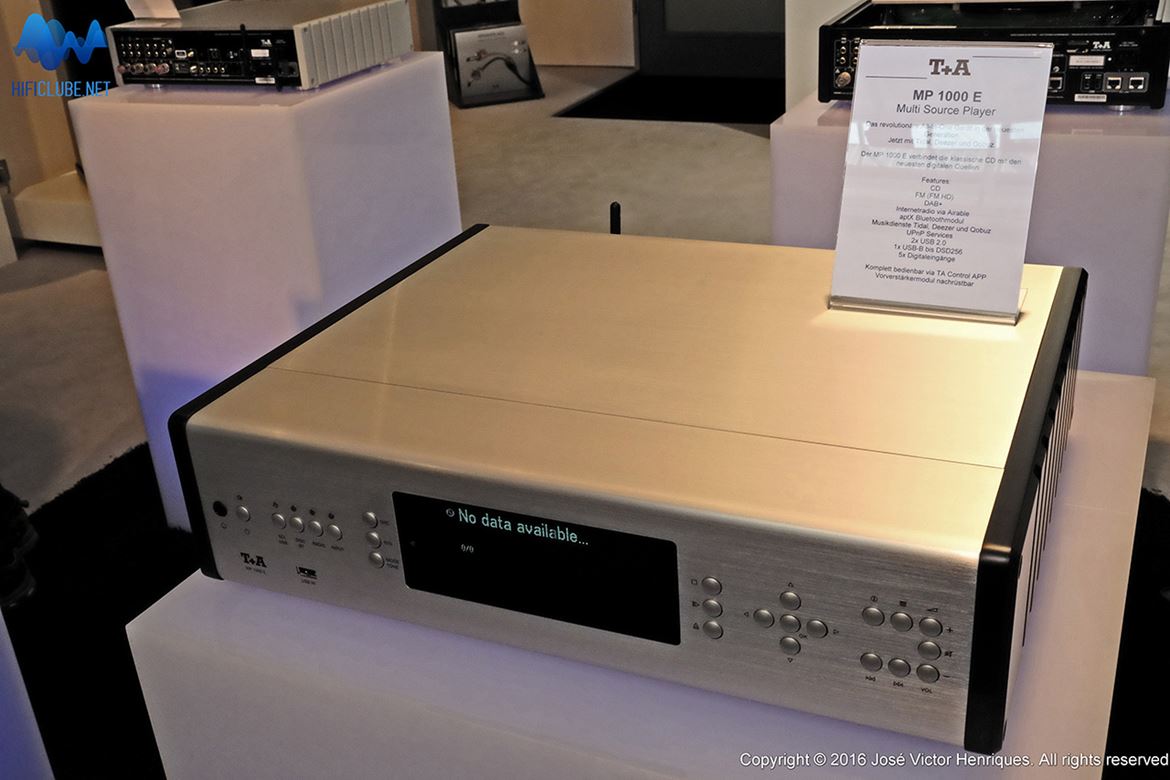 T+A 1000 Series
O MP1000 is an all-in-one: CD-Player, FM Tuner, with bluetooth connection to Tidal and Qobuz (not available in Portugal) with multiple digital and analogue inputs, costing 4700 euro plus taxes.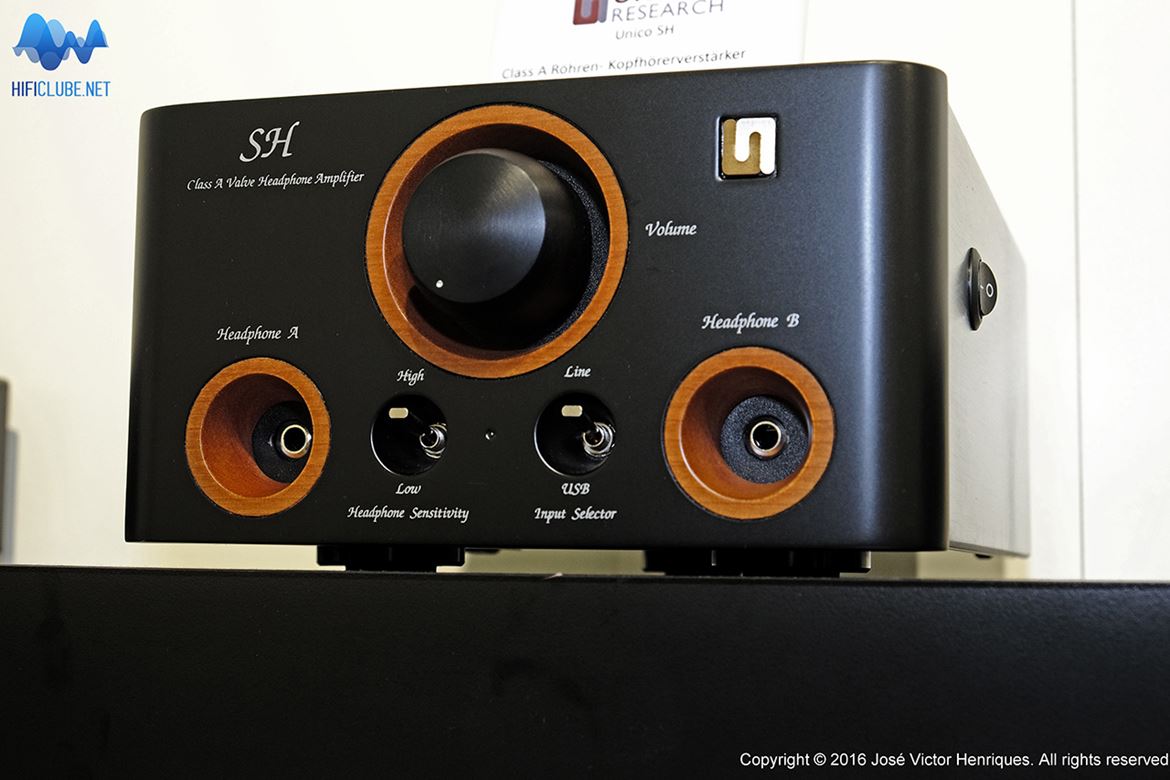 Unison Research
The SH is the company's first headphone amplifier. The SH uses a Single-Ended Class A design with only two stages and a passive volume control. The classic refinement of the valves combines with modern technology found in the internal USB DAC with asynchronous USB interface compliant to USB 2.0 Audio. Accepts PCM up to 384kHz and DSD up to 128x.
It was on static display but right now I am testing it for Hificlube and so far it's been a joy to use.