NCore 1200W Class D monoblocks. These are prototypes and the black boxes do not reflect the final product which might be available in April
 Following nearly two years of sporadic unofficial demonstrations Hypex is ready to announce this ground-breaking technology to the world.
Of course, this being audio, people will not only want to know how well it performs, but how it works. Here's the story.

This is how the NCore white paper by the great Bruno Putzeys starts (you can read the full version by opening the pdf in Media). I am sure that like me you will be surprised at such a bold statement: ten times better than Hypex UcD modules?
I really have to hear this not just read it, I said to myself. So I sent an email to Bruno Putzey and he sent me a pair of 1 200W monoblocks by return of the mail as if you were saying: listen don't just take my word for it.
I listened extensively and shared some opinions with him. Bruno Putzeys has made some small changes to the pcb in the meantime and the standard diodes were replaced by premium ones. But in the whole the NCore Class D monoblocks even as they are do sound much better than the previous Hypex UcD modules. I don't know about ten times better but they really sound much, much better.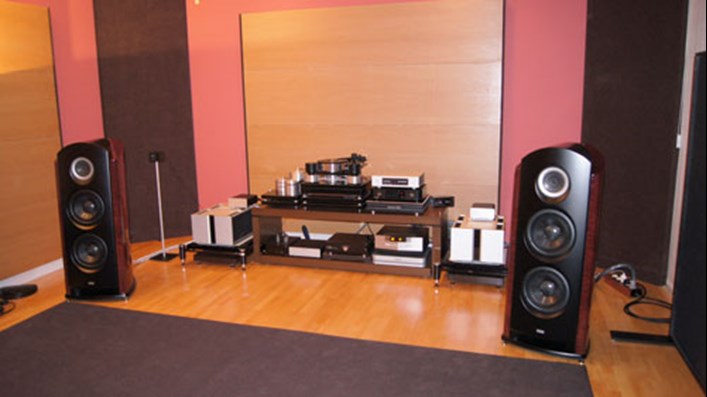 Ultimate Audio main auditorium (Lisbon, Portugal)   
So much so that I decided to take them to Ultimate Audio for a collective audition, even before any upgrade was operated on them, to make sure I wasn't hearing things influenced by what I had read in the white paper.
The listening session at Ultimate Audio was a tremendous success. Everybody was amazed at the power, control, transparency and speed of the NCores. And I hadn't even replaced the diodes yet!
And mind you that we all are used to listen to some really expensive highend equipment.
The associated system consisted of the excellent TAD Ref One, plus the Ayon S3 hybrid preamp, TAD transport/DAC and the Aurender server. Cabling was by Kubala Sosna, with a mystery german active digital coaxial cable, of which I'll let you know more soon.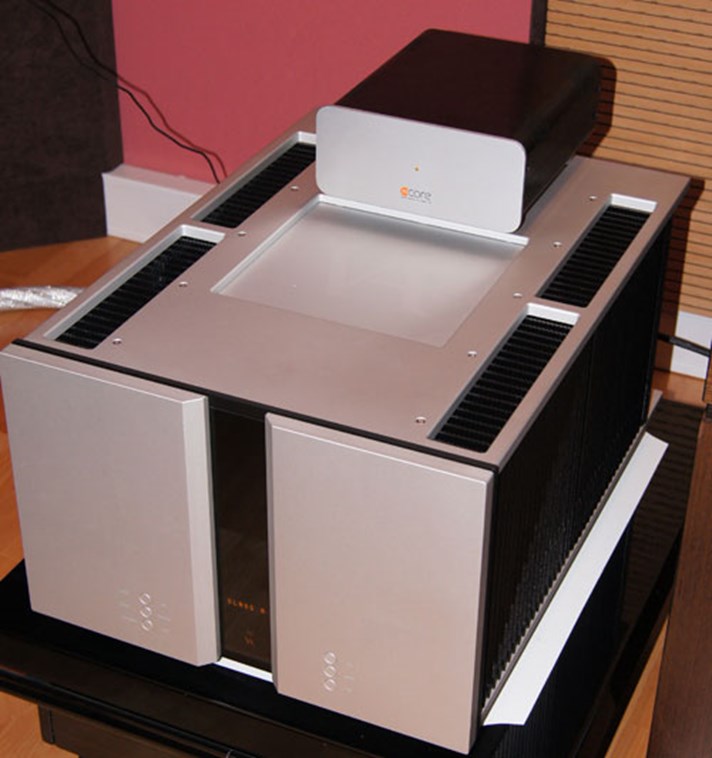 David&Golias: Vitus Class A amp/NCore Class D amp 

We listened to all kinds of music, and the Ncores performance was outstanding for a Class D amplifer.   Miguel Carvalho and Rui Calado were also so impressed that they asked to keep the pair of them for further listening. Put your headphones on and just listen to the sound of the Hificlube exclusive HD Videos featured in this article. 
They will not just tell you the story, they will show it to you in full screen at 1080p and, even compressed to high quality MP3, the direct to tape sound will give you more than a hint of what to expect from the NCore technology: unlimited power, bass control, articulation and perfect pitch, midrange clarity, transparency and texture, and unheard of high frequency extension for a Class D amplifier.
More importantly they convey the emotion that is absent from most Class D implementations.
These are N Core prototypes, not yet commercially available, but it won't be long until you can buy them in a shop near you, if you catch my drift. Right now I think anyone interested in high quality sound, in a low weight, low power consumption, and reasonably priced package should hold its breath until April.
And if you live in Lisbon run to Ultimate Audio and listen for yourself before it's too late.
You will be amazed. Just watch and listen.   (For better results watch to all the 6 HD Videos in full screen at 1080p with high quality headphones)
NCore listening test: female voice (slight audible distortion due to microphone overload)
NCore listening test: male voice
NCore listening test: give me the blues
NCore listening test: bass&drums
NCore listening test: sax&piano
NCore listening test: classical orchestra