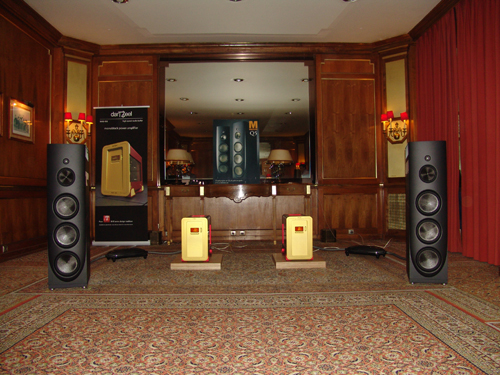 DarTZeel/Magico system at Palace Hotel Bridge Room
 
Audio is all about people. And culture. By involving emotions it deals with our deepest feelings. That's why it is so important for any "audio ambassador" to mingle with members of the local audiophile community to better understand their cultural background which concomitantly affects the way they listen to music.
When one lives by the sea in a country where the sun was shining gloriously on the first day of Spring, and yet one chooses to stay indoors, albeit at the lovely and romantic Palace Hotel, near Casino Estoril where Ian Flemming got the inspiration for James Bond, there must be a very good reason for that. And indeed there was.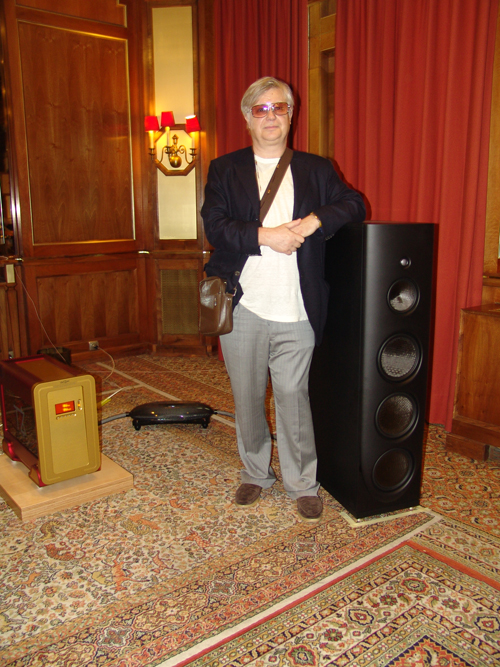 Ricardo Franassovici, a true passion for music


Hervé Deletrez (DarTZeel), and Yair Tammam (Magico) had joined forces with Ricardo Franassovici (Absolute Sounds), and their local dealer Manuel Dias (Imacústica) to present at Audioshow 2010 a system cooked in heaven: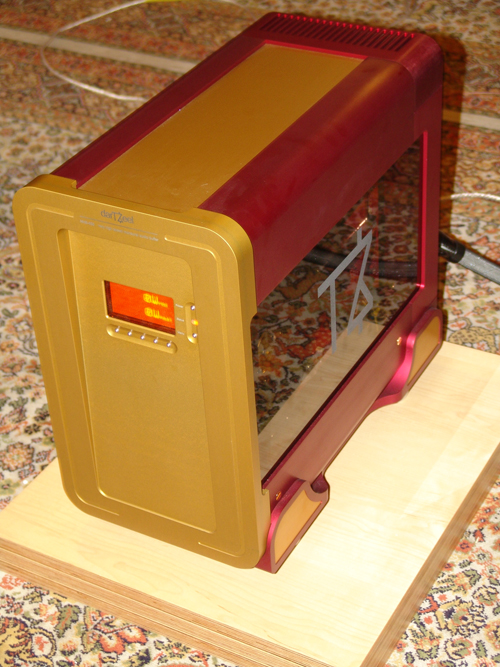 DarTZeel NHB-458 monoblock amplifier




The first public appearance of a Magico Q5 production model, driven by the only pair available in the world of the gorgeous DarTZeel NHB-458. The newest DarTZeels gained weight and power without any loss of transparency, speed and subtlety, while the Q5 is yet another refinement of reason by Alan Wolf. In both cases science is the true foundation for art.
Sources were by EAT turntable, Metronome Kalista, linked to DarTZeel's own NHB-18NS preamplifier by Transparent Audio top speaker cable.
There were rumours of people having left in tears after a late night audition conducted by Ricardo Franassovici himself, an accomplishment only reserved for real music not hifi. Conveying genuine emotions, that's where the pick stands out from the pack.

Gastronomy like music is an open door to people's hearts. So Ricardo invited me to join Hervé and Yair at the best seafood restaurant in town, Porto de Santa Maria, as a delicious preparation ritual for the interviews that follow below, where a magnificent specimen of wild sea bass caught at the very same sea which bathed our eyes helped Hervé and Yair to understand our culture better: when it comes to food and music we like to keep it simple and natural. Like Oscar Wilde we are quite satisfied with the best…