JVH gives the final touch to the High End 2017 in English for the sake of international détente, considering a Google translation often conveys the wrong idea to the world in general and that might lead to conflict...
I just got the final report from the High End Society. The High End 2017 was a tremendous success all along:
538 exhibitors from 44 countries (+ 4%)
Increasing visitor numbers, totaling 21,412 visitors (+ 10%)
8,002 trade visitors from 78 countries (+ 13%)
Vast media presence from the whole world: 541 accredited journalists from around the world. I was just one of them, although when I google High End 2017, Hificlube.net is in the top ten, so we did well too…
On the international level, the following countries were most strongly represented: the United States, United Kingdom, Italy, France, Switzerland, Denmark, China, Japan, the Netherlands, Canada and Taiwan. This is where manufacturers, importers, sales organizations and dealers from all over the world come together.  From purist, strictly analogue music systems with vinyl and glowing cathode ray tubes, right down to modern Bluetooth and streaming solutions, networked and wireless products, as well as sound bars and headphones. Virtually all the exhibitors were pleased with a well-informed and avidly interested public.
And the report goes on in the same vein.  I was there and I can attest the 'best show on earth got even better' in 2017, despite the issue of security.
538 exhibitors means there were thousands of new products to find in the 29,000 m2 of exhibition space. An impossible task unless you have a team with each writer covering a different type of product. And some do.
At the MOC turntables and loudspeakers alone will give you a field day, not to mention those that catch the music by the 'horns' like the venerable Western Electrics and can get you hooked for longer than you can afford…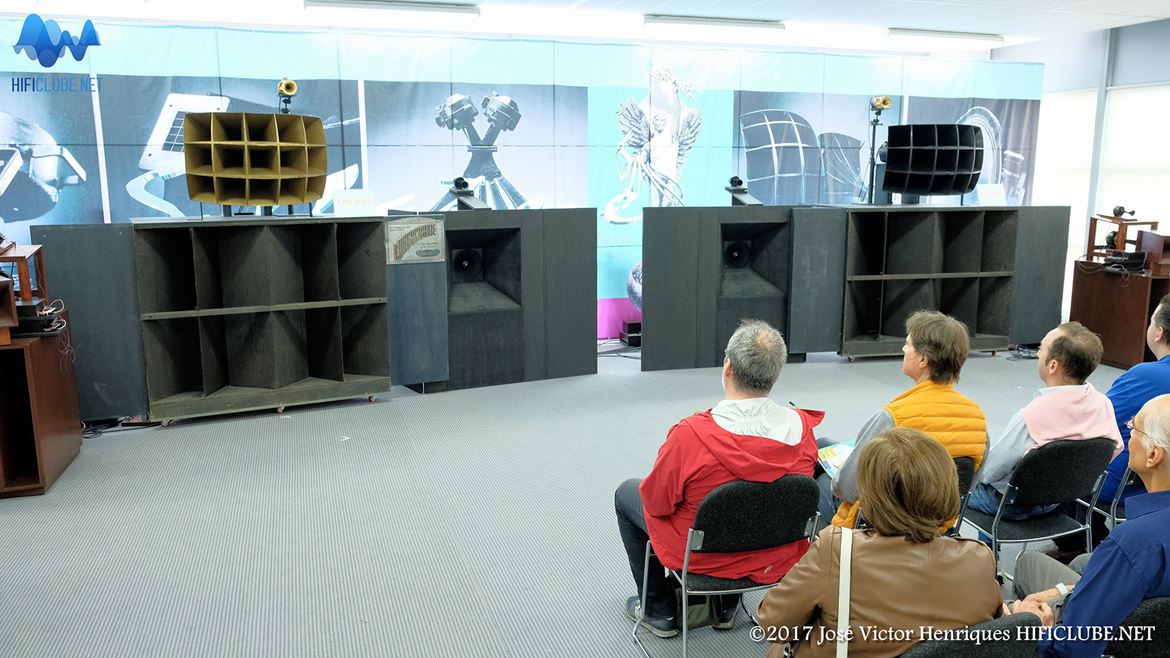 So I restricted the scope of my report to the brands that are distributed in Portugal, plus the unavoidable 'exotica' and some standout products that make up for an interesting report even for those who don't consider themselves as audiophiles, mostly horn loudspeakers.
These are beastly loudspeakers impossible to live with in our modest dwellings. But so are the prices of most of the items on exhibition. So this is like reporting from a fictional show where real people go to dream the impossible dream.
Those who stayed home across the globe can at least get an idea of what they lost but most likely will never miss if they can't buy it, nor do they really need it.
All it takes nowadays to listen to music is a streamer, a pair of active loudspeakers and a smartphone. Or even less, a Tidal subscription and a smartphone.
Is it the same as listening to LPs on a pair of Western Electrics driven by tube amps? No, sir, it isn't! But who can accommodate in the average living room that Leviathan of a loudspeaker anyway?
There are many strategies to approach the task of embarking on this yearly endeavour. And you can google many High End 2017 reports. None will have so much visual information and high quality videos and photos you can watch at full screen in HD (You Tube) or even 4k (Vimeo).
Depending on their personal agenda or interests some reporters just nitpick a few pre established items, ignoring the competition that might cast some shadow on their sponsors' brands; others praise stuff for reasons only they could discern.
There's also the press-release copy paste strategy which is fast and helps a lot if you are reporting in English.
And the Lucky Luke style also works well: shooting fast at anything that moves without any photographic criteria.
Nowadays one can even broadcast live to Facebook. Or send a thousand images to Instagram which have more world appeal than a thousand words. People live glued to the smartphone anyway. So why bother with picture quality? Allow me to differ. I think good pictures make all the difference to someone who could not attend the event in person.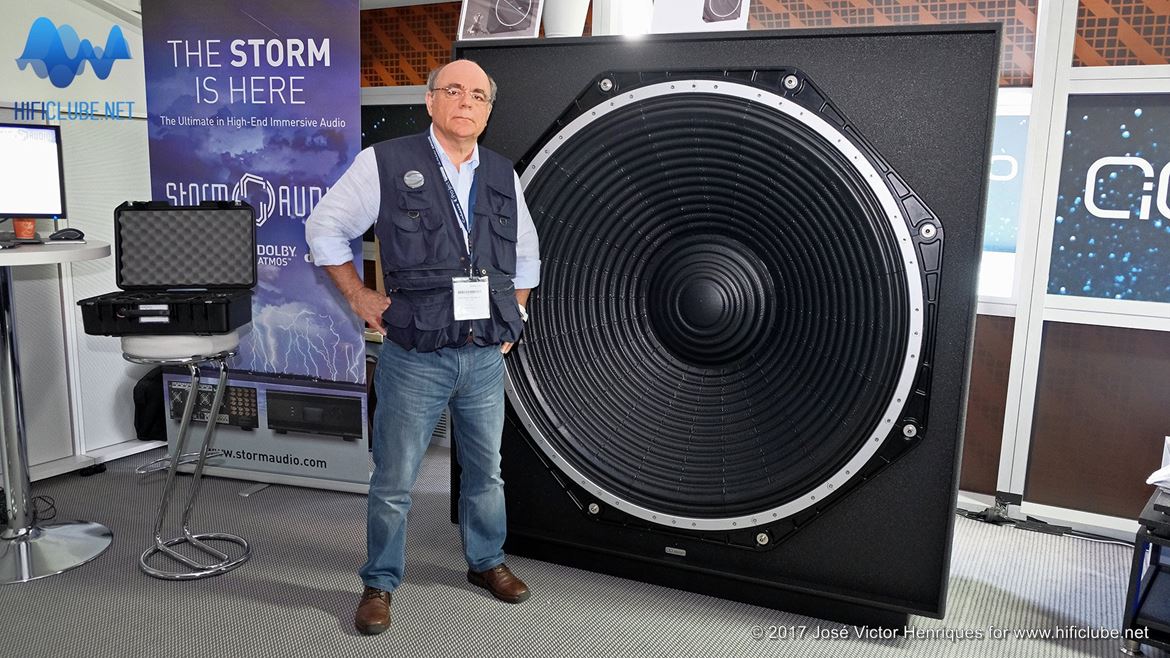 I have come to the conclusion that the common denominator approach works best. First I publish slideshows of carefully selected photos, then proceed to edit some HD videos when I have the time as to give the readers the general ambience of the show followed by a series of in-room live recorded takes.
The sound is just an illustration not a fair representation of the real thing, of course. But it can give you an idea of how it performed as opposed to others under the same conditions.
My report was mostly written in Portuguese but photos and videos are self explanatory, so if you are interested open the following links in sequence by clicking on the blue titles and you'll get a reasonable…eh…'picture' of what happened at the MOC, in Munich: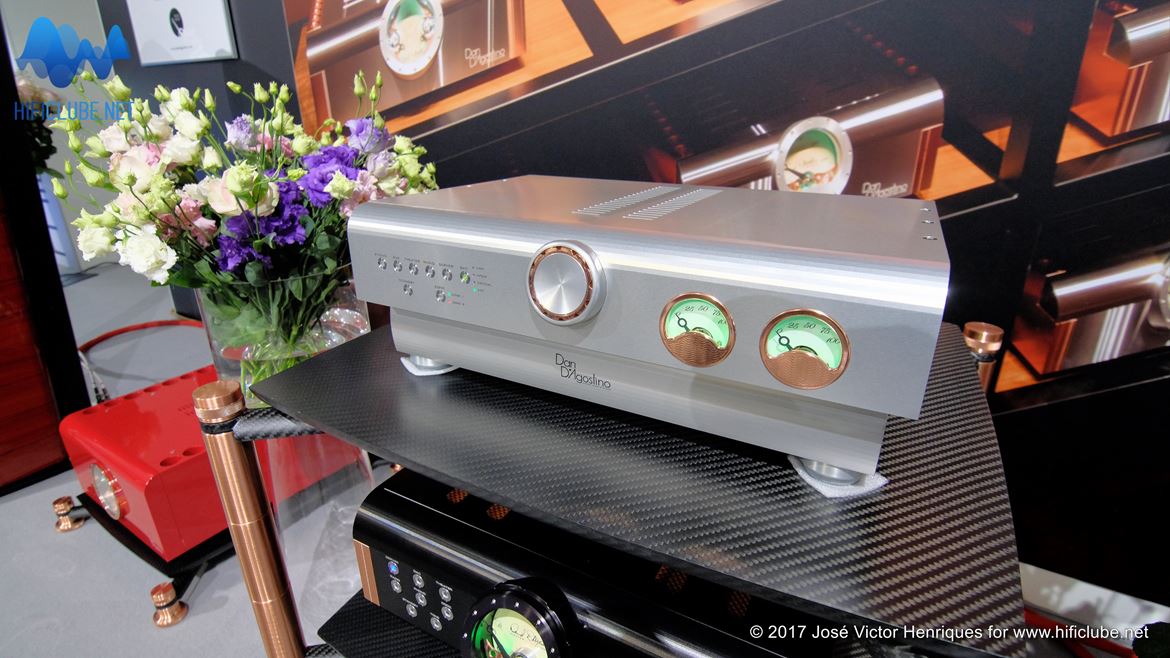 High End 2017 Munich – Day One
Highlights and surprises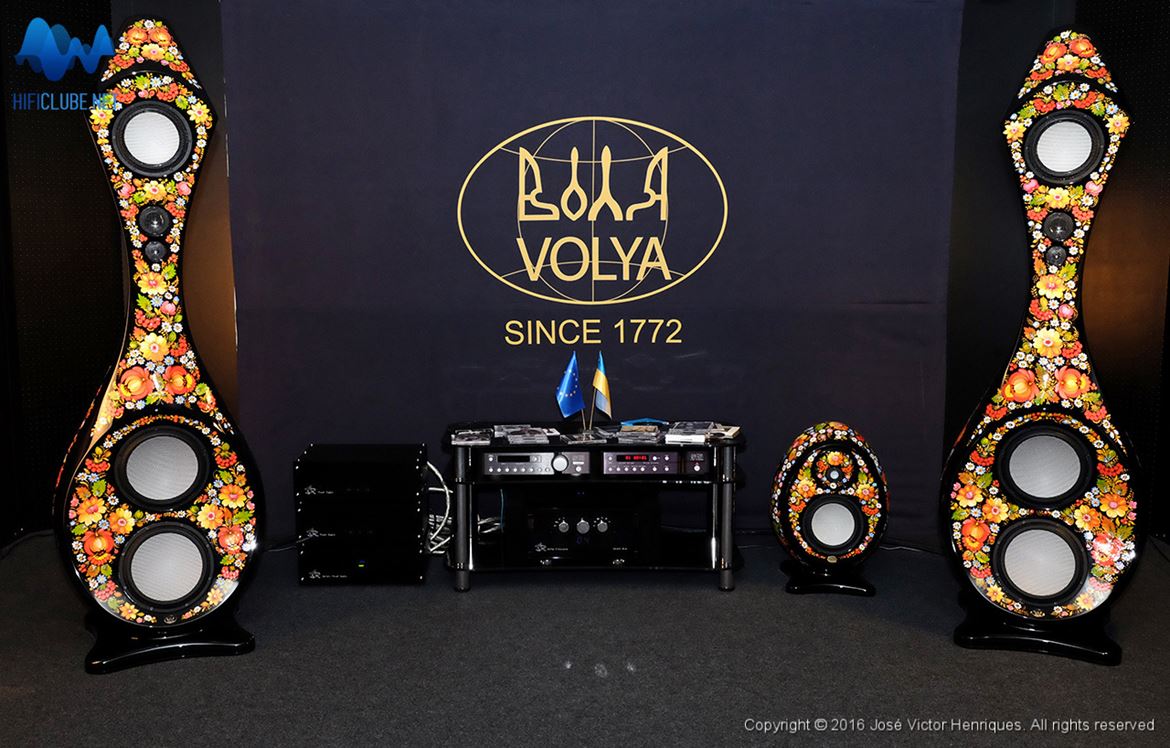 High End 2017 Munich – Day Two
Highlights and rare exotica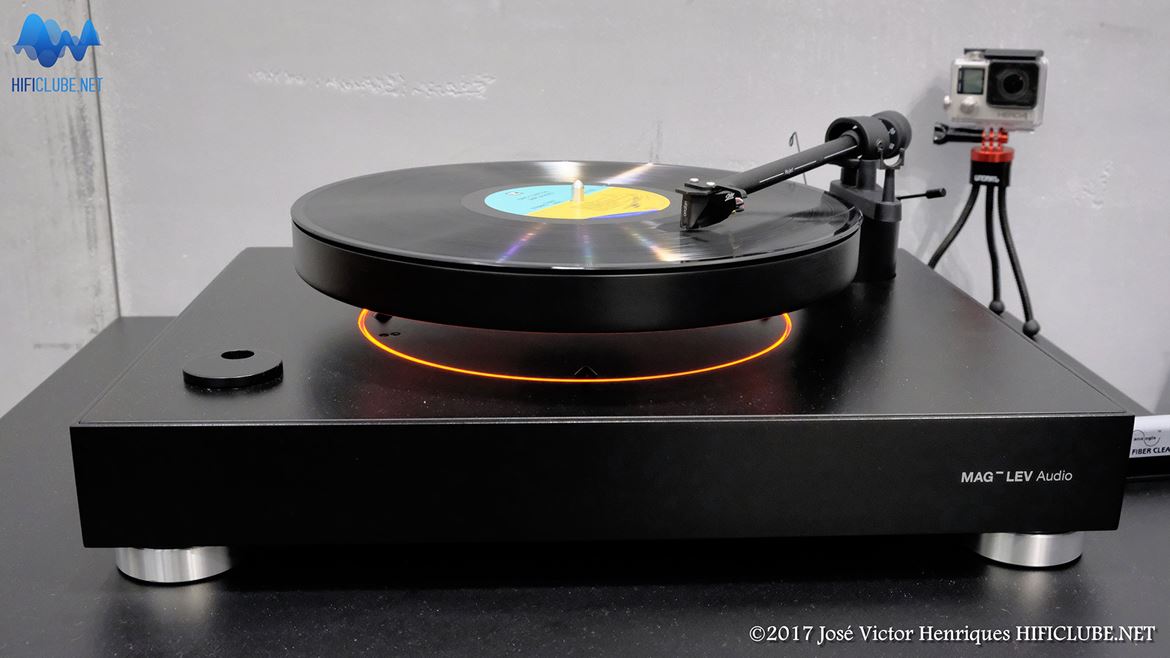 High End 2017 Munich – Day Three
Featuring MAG-LEV, the turntable that levitates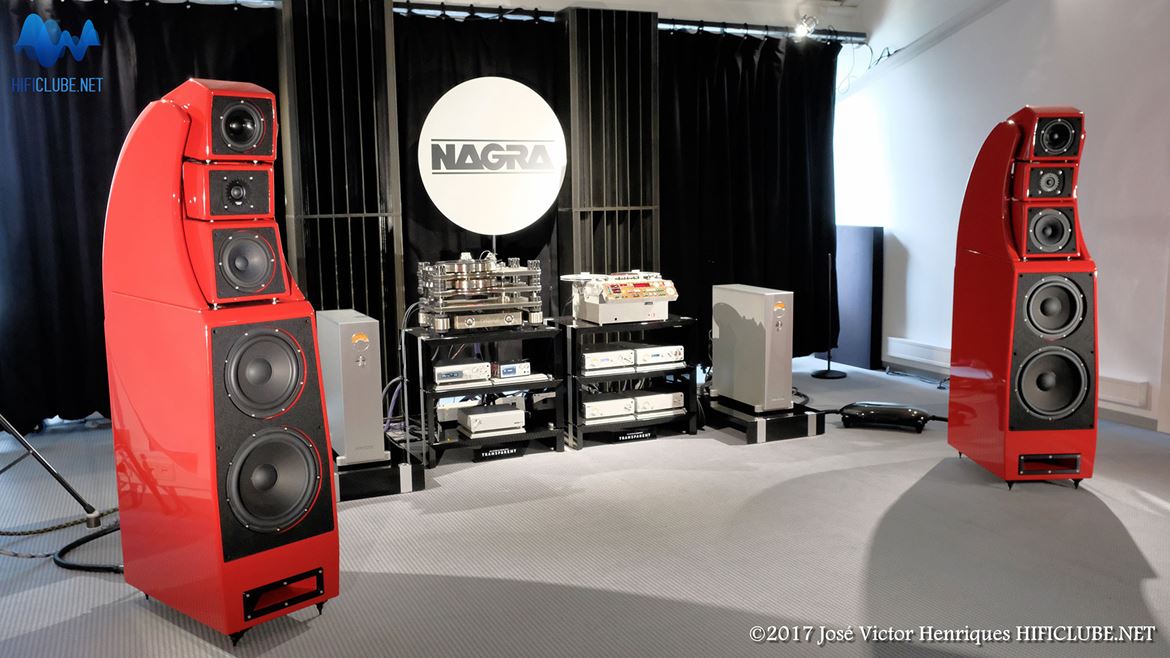 High End 2017 Munich – Photo Galleries (slideshows): amplifiers, headphones, loudspeakers, horn loudspeakers, turntables, power to the people (video)
Each gallery covers a particular category of products. The last one is all about people. To identify each one you have to enlarge the photo by clicking on it and follow the arrows.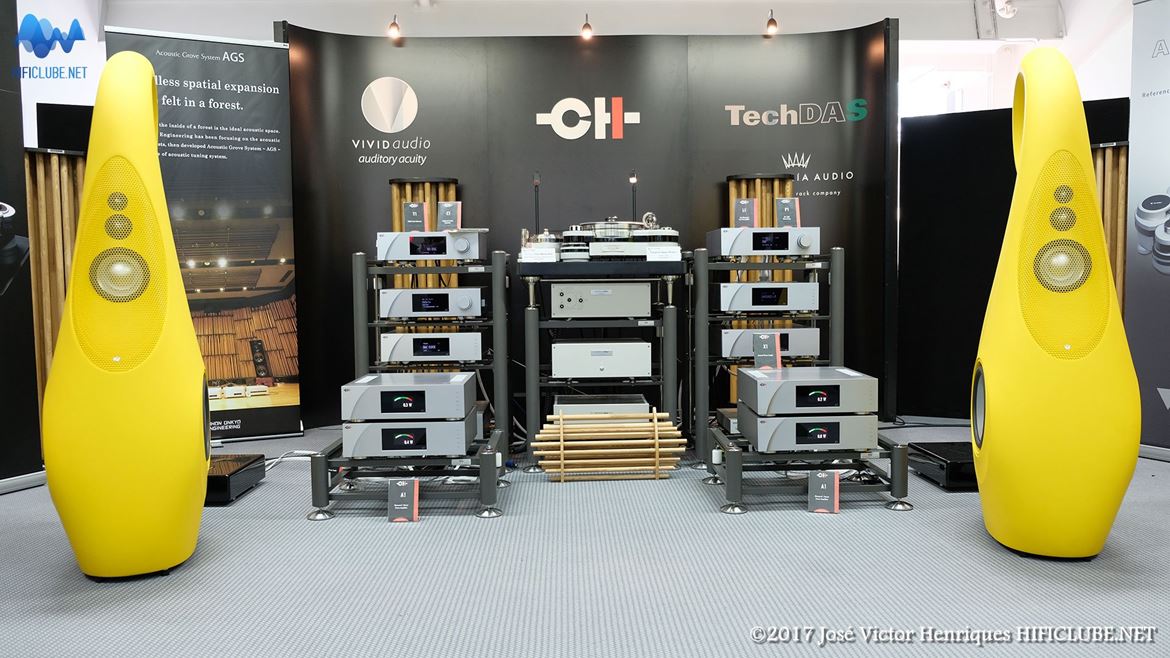 High End 2017 Munich – Sounds of Munich (video)
Evaluating the performance of a loudspeaker or hifi system under show conditions is a tricky enterprise, to say the least. At the MOC the room acoustics are poor (no wonder DSP tuned systems do better at shows), you don't know all the components and you don't even select the music or the level it's played at by the demonstrator.
People keep coming in and out during demos, and most of the times you are sitting off axis, at the back of a packed room, or even standing, and sound quality shifts with your position relative to the loudspeakers. On top of that, the choice of music is eclectic, or even weird, and more often than not unfamiliar.
Room location and dimensions are also important variables in a 'Best Sound' contest: the larger the room, the more potential voters can be influenced by a good demonstrator…
All video soundtracks were recorded 'live to camera'. However they are merely illustrative and do not reflect the real sound quality of the different systems in each room.
But it can give you a fair idea of how it performed as opposed to others in the same conditions.
Hence my conclusions were drawn not from listening to the video soundtracks, as 'hélas' will be the readers' who did not attend the show, but from notes taken while listening 'live-in-room' to several tracks on different occasions.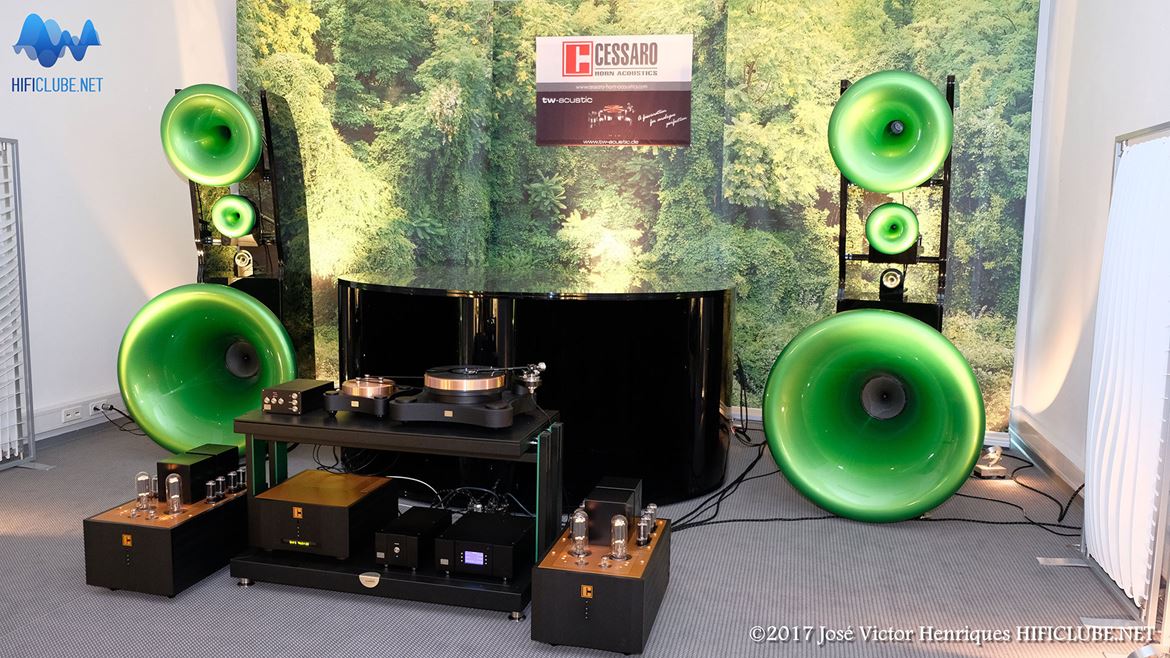 High End 2017 Munich – The Hificlube Awards (sort of…)
It's not about sounds but the conflicting emotions they conveyed to reporter by listening to them.
Enjoy. I'll be looking forward to 'traveling' you again to Munich next year for High End 2018.